Another end of the month plunge. There is an odd pattern developing here….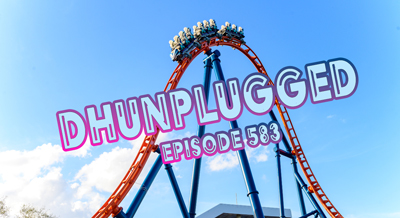 Firing squads in North Korea, mutating variants and a Black Friday update.
Plenty to keep an eye on and a few interesting updates on the metaverse.
Yeah – a new crypto segment too.
PLUS we are now on Spotify and Amazon Music/Podcasts!
---
Click HERE for Show Notes and Links
DHUnplugged is now streaming live - with listener chat. Click on link on the right sidebar.
---
Love the Show?
Then how about a Donation?
---
Follow John C. Dvorak on Twitter
Follow Andrew Horowitz on Twitter
Warm Up
- One  day wonders - Reversal of trade on new Virus news
- MOST MUTATIONS EVER!, Border closings, chaos ensues
- Black Friday, TDay and Cyber Monday
- Powell and Yellen wrecking the party - we have a word change to note!
- Markets tanks on Taper talk, Variants and End of Month positioning
- We have a new crytpo segment

Market Update
- Weird patter developing toward end of the month
- Worst day for stocks in 2021 - Good for some names, bad for others (Today bad too)
- Big week coming - Employment numbers, Case-Shiller, Fed's Beige Book
- Friday to Monday, Buy the Dip for all asset classes
- 10Yr Yield 1.442% - Massive move on Omicron
- Indicators starting to get oversold
Quick EOY Update - H&C Open for business, No Agenda Show
Turkey Update?
UPDATE ON VR...
- Porn - Check!
- Games - Check!
- Meetings - not working just yet - trying
- What Else?
Follow Up - Powell looks to be more hawkish after he got the nod for the re-appointment... Coincidence?
WHAT IS GOING ON?
- Significant GAP/DOWN dates for $SPY 2021
- Odd end of month pattern
- 1/27/2021, 5/19/2021,  6/18/2021, 7/19/2021, 8/19/2021, 9/20/2021, 11/26/2021
Gifts for the holiday?
- Tesla just announced the CyberWhistle
- Clearly for Whistleblowers
- https://shop.tesla.com/product/cyberwhistle
Shall We?
Omicron - massive mutation
- Border Closings
- Outright panic that it can evade vaccine
- Europe all in a flutter
- Global markets panic
- UK, Netherlands, Germany, Italy all detecting
----- How did this all spin up so fast?
- BioNTech co-founder Ugur Sahin says Omicron variant is not likely to cause severe disease in vaccinated people
----- How did they know that?
Yellen and Powell Senate Testimony
- Build Back Better plan will help consumers with raising costs.
- Factors pushing inflation upward will linger into next year.
- Generally price increases have spread more broadly and the risk of higher inflation has increased.
- There are risks to digital currencies and Congress should pass regulatory framework for stable coins.
- Inflation test we have articulated has clearly been met now
- It is time to retire the word "transitory" and explain inflation more clearly.
More Testimony
- On the labor markets:
- Some people are not willing to return to labor force because they are scared schools might close again. Others are scared of the virus.
- It's going to take a while for labor force to return to normal.
- US going to need a long expansion to get labor market to pre-pandemic levels.
- US will need price stability in order to have a long expansion.
- There will be scenarios that Treasury will not have enough money to fund various programs after December 15.
- There is uncertainty of what cash balance will be beyond December 15.
AND
- Waiting to see key answers to questions regarding Omicron variant.
- Fed will discuss speeding up tapering at next policy meeting.
Friday Oil Crush
- Friday: Oil down big - $10 /barrel
-- Biggest one day drop since April 2020
-- Monday: $ recovery from the bottom
-- Oil November high $84 - dropped to $67.55
--- Strategic Oil Reserves Release should have waited.
--- UPDATE: Oil recovers on Monday - but moves down to ~$67 again as USD rises and variant
Weekend Shopping
- National Retail Federation numbers...
--- In total, 179.8 million unique shoppers made in-store and online purchases during the holiday weekend, exceeding NRF's initial expectations by over 21 million. The figure compares with 186.4 million shoppers in 2020 and is in line with the average of the last four years.
- - The number of people who shopped in stores increased this year. Retailers saw an increase in foot traffic, with approximately 104.9 million shoppers visiting stores, up from 92.3 million in 2020. The overall number of online shoppers decreased to a total of 127.8 million from 145.4 million last year.
- - Thanksgiving weekend shoppers spent an average of $301.27 on holiday-related purchases such as gifts, décor, apparel and toys. This is down slightly from $311.75 in 2020. As in previous years, most ($215.40) of that amount was spent directly on gifts.
---- None of this is inflation adjusted which would show a much bigger problem with spending this year.
Skipping the Line
- Nu and Xi were apparently the next letters in the Greek alphabet that have yet to be used for a variant.
- Had to skip for various reasons
- Omicrom (anagram)
Black Friday
- Traffic at retail stores on Black Friday dropped 28.3% compared with 2019 levels
- Traffic was up 47.5% compared with year-ago levels, Sensormatic said
- On Thanksgiving day, visits to brick-and-mortar stores cratered 90.4% from 2019 levels, Sensormatic found. Retailers including Target, Walmart and Best Buy opted to keep their doors closed to customers on the holiday.
-- On Thanksgiving day, consumers spent $5.1 billion on the internet, flat from year-ago levels, Adobe said.
MetaVerse Stocks
- Been discussing Roblox, MatterPort, FB
- Coinage - Plenty of options (SAND - Used in Sanbox Game) (MANA - used in Decentraland)
- NFTs (metaland) being bought up
Big $$$ NFTS
- Metaverse developer Republic Realm has successfully sold The Metaflower Super Mega Yacht for 149 ETH (approximately $650,000 USD), making the digital yacht the most expensive NFT asset in The Sandbox.
- The Sandbox is currently one of the leading metaverse games boasting collaborations with brands and personalities such as adidas, Atari, Bored Ape Yacht Club, Binance, Snoop Dogg, The Smurfs, DeadMau5 and others.
- Republic Realm has developed a series of "Fantasy Islands" on the platform consisting of 100 private islands.
Leather Banned
- North Korea has banned leather coats that copy the style of North Korean Leader Kim Jong Un
- Kim Jong Un popularized the leather jacket in 2019, with the clothing initially worn by rich people who could afford the pricey item.
- However, fake leather was soon imported so the jacket could be worn by those with less money, which frustrated the North Korean leader.
More North Korea
- A North Korean man has been sentenced to death for sneaking a copy of Squid Game into the country.
- The smuggler will be executed by firing squad, after authorities caught a group of students watching the South Korean Netflix drama.
- The student who bought the copy was sentenced to life in prison, while six others who watched it were given five years hard labor. Teachers and administrators at the school are also being punished, with some being fired and sent to work in mines.
- Caught by 109 Sangmu, officially known as Surveillance Bureau Group 109, is a specialized government strike force that hunts down illegal video watchers.
Phony Bologna
- Remember the Merck pill that rocked the world as it was going to do away with vaccines?
- In October, its data showed a roughly 50% efficacy, based on data from 775 patients.
- NEW: The drugmaker said its pill showed a 30% reduction in hospitalizations and deaths, based on data from over 1,400 patients.
$$$$ - Let's Do This!
- A tech company is gearing up to launch a new line of human-looking robots, but they want them to have a friendly face.
- $200,000 US  to give them rights to use your face
- The winning applicant will first have to take a 3D model of their face and body for the robot's external features. Then 'you will have to dictate at least 100 hours of speech material to copy your voice', which will then be used by the machine to communicate with customers.
Crytpo
- Thanks for Dave Ackerman for pulling this and putting together this update
-  Odell Beckham Jr. requests Rams pay his new contract in Bitcoin through CashApp
- Michael Saylor's MicroStrategy purchases additional 7002 Bitcoins for approx. $415 million during the downturn now has 121,044 bitcoins acquired for an average price of $29,534 per coin
- Fear of liquidation of BTC payments to Mt Gox creditors has put additional downward pressure on the markets recently
- November winners include Decentraland (Mana) up 250% and Somnium Space (Cube) up from $2.50 to over $20 - both platforms support NFT real estate ownership in a metaverse.  The jump in prices likely in response to Facebook's recent rebranding to Meta
- November losers include Sushiswap (SUSHI), Uniswap (UNI), and Synthetix (SNX) which are part of the decentralized exchange family of protocols generally falling around 25-30 % for the month mostly on rumours of possible future  regulatory issues
Coinage
- Omicron Token up 140% after WHO names virus
- - Up 750% from all-time low on November 17
Twitter
- Chief Executive Officer Jack Dorsey will step down from his role and a successor has been lined up
- Bitcoin is his passion - Square will be moving more into that rhelm
---
420 Stocks ...

Stocks to watch: CGC, STZ, TLRY, CRON, MJ, NBEV
---
Love the Show?
Then how about a Donation?
---
*** NEW INTERACTIVE CHARTS ***
Winners will be getting great stuff like the new DHUnplugged Shirts (Designed by Jimbo) -
PLUS a one-of-a-kind DHUnplugged CTP Winner's certificate..

CLICK HERE FOR MORE CHARTS ON TRADING VIEW
---
UPDATE - NEW ETF - Global X Millennials Thematic ETF Challenge!
The top holdings of Global X Millennials Thematic ETF (MILN) include stocks many investors would expect, such as Facebook, LinkedIn and Amazon, which take advantage of the tech tendencies of millennials. But some names might be more surprising like real estate investment trusts AvalonBay Communities and Equity Residential, and Home Depot, which could benefit from millennials moving out of the home of their parents.
We are creating the DH Old Codger Index Portfolio to compete against this new ETF to see how "old school" stocks do in comparison. Companies in our index will include: (updated names as of 8/29/16)
We have the performance summary running (daily and since inception of 5/6/16) - DHOCI vs. Millennials ETF Battle
---
Space Junk
- A spacewalk planned for Tuesday to repair a faulty antenna on the International Space Station was postponed indefinitely, NASA said, citing a "debris notification" it received for the orbiting research laboratory.
JCD Score ()
---
See this week's stock picks HERE
---
Follow John C. Dvorak on Twitter
Follow Andrew Horowitz on Twitter
---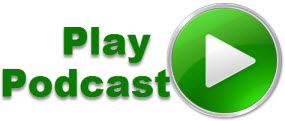 Podcast: Play in new window | Download (Duration: 1:04:34 — 59.4MB)
Subscribe: RSS