It is amazing these people keep their jobs.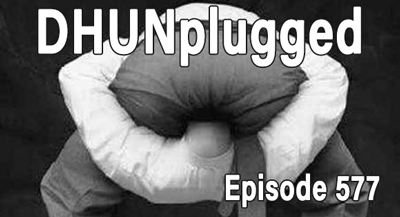 Inflation – cotton prices just smacked a 10-year high, oil prices are above $80 – stagflation coming?
Restless anal syndrome? What???
PLUS we are now on Spotify and Amazon Music/Podcasts!
---
Click HERE for Show Notes and Links
DHUnplugged is now streaming live - with listener chat. Click on link on the right sidebar.
---
Love the Show?
Then how about a Donation?
---
Follow John C. Dvorak on Twitter
Follow Andrew Horowitz on Twitter
Warm Up
- Surprise - Economist Suck at their job
- How is Your RAS - Restless Anal Syndrome - Brought to you by Covid-19
- Markets volatile as investors starting to see half-full outlook
- Earnings Season - Ready to Kick off... (JPM tomorrow - then the bank earnings start to flow)
- Supply Chain issues creeping into all areas

Market Update
- Railroad Tracks - Not Good Signal
- Crab Prices going up...
- COAL - COAL prices up how much? - More problems for China with  Floods
- Taper talk ongoing - my bet .... $40B total then keep buying @ $80b / month
- Creativity - Companies going to extreme measures to fund better pricing - Dry Bulk
Quick scheduling note - No Show on October 19 - mark your calendars
Economic Surprise Index
- What this shows is the general lack of any competence for economists
- They just move with what happened, not to what is happening
- They over adjust - therefore, above and below the zero line is really their incompetence score
- Another Surprise - The Fed is no better at predicting anything - but markets follow them because they have  the $$$$$
With that..
- Goldman on Monday cut its U.S. economic growth forecast. The firm lowered its 2022 growth estimate to 4% from 4.4% and took its 2021 estimate down a tick to 5.6% from 5.7%.
- The firm cited the expiration of fiscal support from Congress and a slower-than-expected recovery in consumer spending, specifically services.
- "High or rapid increase in energy costs have triggered recessions in the past and there is a possibility that history could repeat itself if energy prices continue to rise. Higher energy prices result in lower disposable income for consumers," Bernstein's Neil Beveridge said in a Monday note.
Facebook
- No Agenda discussion of why there is push for legislation - comparison
- - Sent this to Adam: Big Tobacco comparison is so that they can start to bring up taxation of Social Media
- All of a sudden they have tools for IG to push youngsters away from harmful content
----- IF THEY OBVIOUSLY KNOW WHAT IS HARMFUL CONTENT - WHY IS TOOL ONLY  COMING UP NOW?
-------- No way they could come up with this so fast without already knowing what/identified the "harmful" content ....
Apple - Latest Casualty
- AAPL -1.4% lower on Bloomberg report it's likely to slash iPhone 13 production targets due to chip shortages, suppliers also lower
- No company seems immune
OH NO!
- Restless Anal Syndrome: A post-COVID complication causing deep anal discomfort
- As per latest report, a mysterious post COVID illness known as "Restless Anal Syndrome" has affected an old Japanese man, who was previously infected with COVID-19 and developed mild symptoms.
- As per the doctors at the Tokyo University Hospital, it was found that the symptoms shown by the man were in accordance with those shown by patients with restless leg syndrome (RLS)
|- Doctors at the hospital believe that the post COVID complication associated with "deep anal discomfort" is an unusual variant of RLS.
CrabsFlation Coming
- The Alaska Department of Fish and Game set the 2022 snow crab harvest at the lowest level in more than 40 years, a move to protect populations that appear to have crashed during a period of higher temperatures in the Bering Sea.
- 88% reduction  in the smow crab limit
- The 2021 fall harvest of Bristol Bay red king crab, another important source of revenue for that fleet, was canceled for this year because of too few females.
- The combined impacts of the closure and snow crab cutbacks are a big financial hit to crabbers who in past years have grossed more than $200 million from the two harvests.
- IS THIS THE END OF DAYS?
More Flation
- Cotton prices surged to a 10-year high on Friday, reaching $1.16 per pound and touching levels not seen since July 7, 2011.
- The price of the commodity rose roughly 6% this week, and is up 47% year to date.
- Analysts note that gains are being intensified further from traders rushing to cover their short positions.
----  NOTE - Speculative traders should not be allowed in futures markets that have necessity items (food)
Coal Prices
- Prices are up 75% in the past 3 months for China
- The price of coal used in China's power plants has surged to a new record high as another of the country's key mining regions is hit by flooding.
- Heavy rains hit Shanxi in recent days, the country's biggest coal producing province, after record floods struck the mining region of Henan in July.
- Thermal coal on the Zhengzhou Commodity Exchange rose by over 10% on Tuesday.
OIL
- Pricing above $80 for WTI
- OPEC+ has plenty of power as USA knocking down with regs over past years
- Definitely has opportunity to move to $100 without intervention
- White House is "Urging" OPEC to take action
Creativity - Shipping
- Walmart and a few other companies being hosed by high cost of container shipping
- Switching/adding on Dry Bulk Carriers via Charter to help get product.
---- Sidestep ports and unload at separately operated bulk cargo docks
---- Moving to bigger containers that are not as often used (40 ft to 53 ft)
----- Meanwhile Dry Bulk shipping costs up 300% this year. (Peak back in 2008 at 12,000)
Yellen - Confident
- Treasury Secretary Janet Yellen said on Sunday she was confident the U.S. Congress would approve legislation to implement the global corporate minimum tax agreed by 136 countries.
- Yellen said the actions to bring the United States into compliance with the global minimum tax would likely be included in the so-called reconciliation budget bill containing President Joe Biden's proposed spending initiatives.
- HOW IS THIS GOING TO WORK?
ODD Car Dealings
- Tampa Bay area consumers are beyond fed up and are demanding answers as to why Carvana sold them vehicles and then failed to turn over titles so they can register the cars in their names.
- Now, Carvana has offered to buy some of those cars back, instead of providing the title.
- - Was this a way for Carvana to sell cars and take them back if prices went higher?
- For months, our Better Call Behnken investigation has exposed Carvana cars without proper titles and registration. Florida law mandates dealers provide titles within 30 days of purchase.
- We're now hearing from consumers in numerous states with the same issue. Consumers tell us they are stuck with temporary plates from Arizona or Georgia, no matter where they live.
Headline Nonsense
- Tinder Has Changed The Hook-Up Game Forever With A Revolutionary New Feature
- Tinder is making life easier than ever for anyone who primarily peruses it in search of someone looking for a casual hook-up, as The Verge reports the company has partnered with Lyft to allow users to send a free ride to matches without having to leave the app.
- In order to take advantage, you can just head over to the Explore tab and pick the amount you're willing to spend on a one-way or round-trip ride
Musk on  The Move
- Official - Moving HQ for Tesla to Austin
Bitcoin - This is the Best The Can Do?
- El Salvador will invest some of the $4 million gains it has obtained from its bitcoin operations to build a veterinary hospital, President Nayib Bukele said on Saturday.
- $4 ?????
- Helps the animals before the humans
 Airlines
- American Airlines Group Inc said on Tuesday it expects third-quarter revenue to fall about 25% from 2019.
- The U.S. airline had previously expected third-quarter revenue to be down between 24% and 28%.
One more on Anal-ysts
- Nike rose 1.3% in premarket trading after Goldman Sachs initiated coverage with a "buy" rating, citing a healthy industry backdrop as well as strong growth initiatives by the athletic footwear and apparel maker.
- Also in report, something about buy now, because Nike always seems to recover
Holiday Shopping
- Better start thinking about this now
- As the holiday season is just around the corner and supply chain challenges persist, FedEx and U.S. Postal Service customers are being encouraged to place their shipping orders sooner rather than later.
---
420 Stocks ...

Stocks to watch: CGC, STZ, TLRY, CRON, MJ, NBEV
---
Love the Show?
Then how about a Donation?
---
*** NEW INTERACTIVE CHARTS ***
Winners will be getting great stuff like the new DHUnplugged Shirts (Designed by Jimbo) -
PLUS a one-of-a-kind DHUnplugged CTP Winner's certificate..

CLICK HERE FOR MORE CHARTS ON TRADING VIEW
---
UPDATE - NEW ETF - Global X Millennials Thematic ETF Challenge!
The top holdings of Global X Millennials Thematic ETF (MILN) include stocks many investors would expect, such as Facebook, LinkedIn and Amazon, which take advantage of the tech tendencies of millennials. But some names might be more surprising like real estate investment trusts AvalonBay Communities and Equity Residential, and Home Depot, which could benefit from millennials moving out of the home of their parents.
We are creating the DH Old Codger Index Portfolio to compete against this new ETF to see how "old school" stocks do in comparison. Companies in our index will include: (updated names as of 8/29/16)
We have the performance summary running (daily and since inception of 5/6/16) - DHOCI vs. Millennials ETF Battle
---
Did anyone think otherwise? FREE AND CLEAR
- The International Monetary Fund's executive board will issue a statement of support for Managing Director Kristalina Georgieva after reviewing allegations she pressured World Bank staff to alter data to favor China, sources familiar with the decision said on Monday.

JCD Score ()
---
See this week's stock picks HERE
---
Follow John C. Dvorak on Twitter
Follow Andrew Horowitz on Twitter
---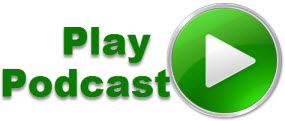 Podcast: Play in new window | Download (Duration: 1:02:00 — 57.0MB)
Subscribe: RSS