Markets want to keep the summer party rolling….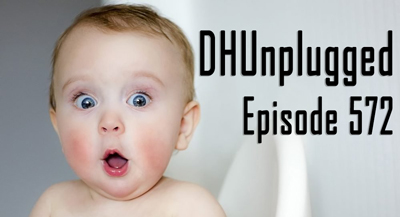 Delta, Lambda, mu? What is next and how will markets react? An update on the employment report and China's slowing economy.

Better Midler calls for a sex boycott – that is something…

PLUS we are now on Spotify and Amazon Music/Podcasts!
---
Click HERE for Show Notes and Links
DHUnplugged is now streaming live - with listener chat. Click on link on the right sidebar.
---
Love the Show?
Then how about a Donation?
---
Follow John C. Dvorak on Twitter
Follow Andrew Horowitz on Twitter
Warm Up
- Labor Day - Official End of the Summer (BBQ Report?)
- Beef Jerky, Pickled Dilly Beans and Homemade Lox are in the works for this weekend
- Markets want to keep the party rolling....
- Delta, Lambda, mu?
- Better Midler calls for a sex boycott
- China govy pressure starting to work....?

Market Update
- Retail  in focus as the consumer loses confidence
- Japanese Stocks on fire - as Prime Minister Suga is stepping down (hope for more stimulus)
- More chip shortages announced - car plants closing, other areas of tech impacted
- Jobs growth slows - surprise downside report last Friday
- China Eco slowing
- Consumer Confidence Drops Hard
- Markets continue to hit records
- Oh, and a Crypto Crash today
Jobs Report (Surprise Me Not)
- The U.S. economy created the fewest jobs in seven months in August as hiring in the leisure and hospitality sector stalled amid a resurgence in COVID-19 infections, which weighed on demand at restaurants and hotels.
- However, other details of the Labor Department's closely watched employment report on Friday were fairly strong, with the unemployment rate falling to a 17-month low of 5.2% and July job growth revised sharply higher. Wages increased a solid 0.6% and fewer people were experiencing long spells of unemployment.
- The survey of establishments showed nonfarm payrolls increased by 235,000 jobs last month, the smallest gain since January. Data for July was revised up to show a whopping 1.053 million jobs created instead of the previously reported 943,000.
More on Jobs (More Not Surprised)
- According to Bankrate's August jobseeker survey, approximately 55% of American adults are planning to switch jobs, and nearly twice as many Gen Z  said they're hunting for new employment soon
- The survey data supports this trend as about 72% of respondents earning less than $30,000 per year said they are planning to look for a new job, compared with 44% of those who make $80,000 or more annually.
- Is this significant or just a fluff piece?
Still Not Surpised
-  U.S. consumer confidence fell to a six-month low in August as concerns about soaring new COVID-19 infections as well as higher inflation dampened the outlook for the economy.
- The Conference Board said on Tuesday its consumer confidence index dropped to a reading of 113.8 this month, the lowest since February, from 125.1 in July. Economists polled by Reuters had forecast the index falling to 124.0.
- This is on top of a report from UMich that plunged for the recent month
Supply Chain/Chips
- Full Circle? Back to designing proprietary chips?
-  Apple, Amazon, Facebook, Tesla and Baidu are all shunning established chip firms and bringing certain aspects of chip development in-house, according to company announcements and media reports.
- "Increasingly, these companies want custom-made chips fitting their applications' specific requirements rather than use the same generic chips as their competitors," Syed Alam, global semiconductor lead at Accenture, told CNBC.
- "This gives them more control over the integration of software and hardware while differentiating them from their competition," Alam added.
More Vaccine Pressure
- American Airlines and Alaska Airlines will no longer cover Covid-19 quarantine time for employees who aren't vaccinated against the virus, the latest push to get staff inoculated.
-  "Going forward, given there is an FDA-approved vaccine, pandemic leave will only be offered to team members who are fully vaccinated and who provide their vaccination card to us," American said in a staff memo on Thursday.
- Not mandates, but digging into wallets to "pressure"
More Airline and Travel
- The Transportation Security Administration screened nearly 1.35 million people on Tuesday, the fewest since May 11. Travel demand usually falls in late summer as children return to school, but airline executives at Frontier, Southwest, American and Spirit last month warned that they would miss revenue or profit forecasts because of weaker bookings, a trend they blamed on rising cases of the delta variant of Covid-19.
Final Covid of Interest
- Malaysia will start treating Covid-19 as an endemic disease around the end of October, the country's International Trade and Industry Minister Mohamed Azmin Ali said Tuesday.
- Covid would be endemic when the SARS-CoV-2 virus that causes the disease becomes a permanent presence in the community and continues to circulate among people. Other endemic diseases include influenza, dengue and malaria.
Crypto - Rough Day
- Bitcoin and cryptos take a crap today (Ranged from $53k - $42k, now at $47k)
- BIG announcement that El Salvador moved to Bitcoin as country's currency today, all new users of system get $30 of bitcoin
- Government bought $25m or so of Bitcoin
- Makes no sense - decoupling economy from the currency (currency devalued by 15% already today)
- TweetPumpers are all buying $30 of bitcoin in move to applaud El Salvador
- One more for the "Not Surprised"
OH Bette!
- Actress Bette Midler called for women to refuse having sex amid Texas's recently enacted abortion law, and suggested that Congress should guarantee abortion rights for women.
- "I suggest that all women refuse to have sex with men until they are guaranteed the right to choose by Congress," Midler tweeted Thursday.
Japan - Suga Stepping Down
- A surprise announcement - must be fed up with responsibilities during COVID ( 1- year on the job)
- Japanese voters strongly support Taro Kono, minister in charge of fighting COVID-19, becoming the next prime minister, a second opinion poll said on Monday, as potential candidates prepare announcements that they will contest the leadership of the ruling party.
China Arm Twisting
- China's Alibaba Group, will invest 100 billion yuan ($15.5 billion) by 2025 in support of "common prosperity", it said, becoming the latest corporate giant to pledge support for the initiative driven by President Xi Jinping.
- Beijing has been encouraging companies to share wealth as part of the effort to ease inequality in the world's second-largest economy. Other companies that have made similar announcements include Tencent Holdings, which also pledged 100 billion yuan, and Geely Automobile.
- The government-backed Zhejiang News website said Alibaba's funds will go towards areas such as subsidies for small and medium-sized enterprises and improving insurance protection for gig economy workers such as couriers and ride-hailing drivers.
- Common Prosperity - aka Communism - AGAIN NOT SURPRISING!
More China
- State-backed firms are set to take a sizeable stake in a key Ant Group asset for the first time, three people told Reuters, in a move that will loosen the Chinese fintech giant's grip on a data treasure trove of over 1 billion users but help revive its IPO.
- The partners plan to establish a personal credit-scoring firm, said the people, adding that such a firm and ownership structure was one aspect of restructuring ordered by regulators who put a sudden stop to Ant's blockbuster initial public offering (IPO) in November.
- Build massive success and this can happen...
- Nothing More than a Govy grab  (obv) - got to play by the rules and pay the toll.
Tough to Insure
- Thousands of new satellites are being launched into areas where orbital rubbish has been accumulating since early space missions nearly 65 years ago. The surging collision risks have left the handful of insurers that offer satellite coverage pulling back or exiting the market, executives and analysts said.
- "This is a real issue for insurance," said Richard Parker, co-founder of Assure Space, a unit of AmTrust Financial.
- There are 8,055 satellites roaming Earth's orbits, 42% of them inactive, according to Seradata, which tracks the statistics. Most operate in the LEO, which extends 2,000 kilometers, or 1,243 miles, beyond Earth.
- Over a year ago, the company stopped providing spacecraft insurance in the Low Earth Orbit (LEO) where most satellites operate. The few policies it has sold since then exclude collision damage.
- QUESTION: WHY has no one come up with company plan to work on space debris removal? Seem like $$$$ in that.
iPhone Satellite Plan
- Shares of Globalstar, a satellite services provider, soared more than 50% last Monday following a report that the next iPhone will have the ability to utilize satellite communications.
- Globalstar is most likely to partner with Apple. The company has an existing satellite phone network of 24 satellites in low Earth orbit.
- Makes sense actually
- HOWEVER - later reports hinted that it may only be for "emergency use"
- This would be a game changer
HOME PRICES!
- Home prices rose 18.6% annually in June, up from the 16.8% increase in May, according to the S&P CoreLogic Case-Shiller national home price index.
- That is the largest annual gain in the history of the index dating back to 1987. Prices nationally are now 41% higher than their last peak during the housing boom in 2006.
- Prices in just about every city in the 20-city index, except for Chicago, are at all-time highs, as are the national composition and the 10- and 20-city indices.
China Update (Eco)
- China's services industry contracted in August for the first time since the height of the pandemic early last year, according to official data released Tuesday.
- The National Bureau of Statistics' monthly survey of businesses found the non-manufacturing Purchasing Managers' Index (PMI) fell to 47.5 in August, down from 53.3 in July.
- The official manufacturing PMI showed businesses activity expanded for an 18th straight month in August, at 50.1. That was slightly below the 50.2 level forecast by a Reuters' poll.
- Manufacturing trade data was pretty impressive
---
420 Stocks ...

Stocks to watch: CGC, STZ, TLRY, CRON, MJ, NBEV
---
Love the Show?
Then how about a Donation?
---
*** NEW INTERACTIVE CHARTS ***
Winners will be getting great stuff like the new DHUnplugged Shirts (Designed by Jimbo) -
PLUS a one-of-a-kind DHUnplugged CTP Winner's certificate..

CLICK HERE FOR MORE CHARTS ON TRADING VIEW
---
UPDATE - NEW ETF - Global X Millennials Thematic ETF Challenge!
The top holdings of Global X Millennials Thematic ETF (MILN) include stocks many investors would expect, such as Facebook, LinkedIn and Amazon, which take advantage of the tech tendencies of millennials. But some names might be more surprising like real estate investment trusts AvalonBay Communities and Equity Residential, and Home Depot, which could benefit from millennials moving out of the home of their parents.
We are creating the DH Old Codger Index Portfolio to compete against this new ETF to see how "old school" stocks do in comparison. Companies in our index will include: (updated names as of 8/29/16)
We have the performance summary running (daily and since inception of 5/6/16) - DHOCI vs. Millennials ETF Battle
---
Twitter Reaching Beyond Advertising Revenue
- Twitter Inc launched a "super follows" feature on its social media platform on Wednesday, which would allow creators to generate monthly revenue by sharing subscriber-only content with their followers.
- People in the U.S. and Canada using iOS can super follow a select group of people within the United States, the company said, adding that it would roll the feature out to people using iOS globally in the next few weeks.
- In February, the company had outlined plans, which included tipping and paid subscriptions to "super follow" some accounts, to attain at least $7.5 billion in annual revenue and 315 million monetizable daily active users (mDAU) by the end of 2023.
- Creators can set a monthly subscription of $2.99, $4.99 or $9.99 a month to monetize bonus, behind-the-scenes content for their most engaged followers through the feature, Twitter said.
JCD Score ()
---
See this week's stock picks HERE
---
Follow John C. Dvorak on Twitter
Follow Andrew Horowitz on Twitter
---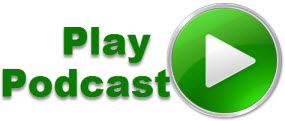 Podcast: Play in new window | Download (Duration: 1:00:35 — 55.7MB)
Subscribe: RSS