Earnings Season – Going Just Fine. Florida – Plenty of COVID – No Fish…
Masks Up – But Will That Mean Markets Down?
China continues to Burn Down the House – Gaming is " Spiritual Opium"

PLUS we are now on Spotify and Amazon Music/Podcasts!
---
Click HERE for Show Notes and Links
DHUnplugged is now streaming live - with listener chat. Click on link on the right sidebar.
---
Love the Show?
Then how about a Donation?
---
Follow John C. Dvorak on Twitter
Follow Andrew Horowitz on Twitter
Warm Up
- Earnings Season - Going Just Fine
- Florida - Plenty of COVID - No Fish...
- Oh the Yields - What is Making Them Drop?
- Masks Up - But Will That Mean Markets Down?
- - - Have you seen the FLA hospitalizations?
---- There will be no mass shutdowns
- China continues to Burn Down the House - Gaming is " Spiritual Opium"

Market Update
- $$ Trillions More - Bill making its way though house for roads and human infrastructure
- Eviction Moratorium Ends - Or Does it?
- Complacency - Did a whole show on the topic this week - TDI Podcast
- 10 year yield dips again - down below support to 1.15% on Monday.
Evictions Will Happen? (Maybe, Maybe Not)
- "Given the rising urgency of containing the spread of the Delta variant, on Sunday, the President asked the CDC to consider once again the possibility of executive action. He raised the prospect of a new, 30-day eviction moratorium—focused on counties with High or Substantial case rates—to protect renters. This temporary measure would spur States and localities to ramp up Emergency Rental Assistance programs to full speed this month, giving every landlord the opportunity to collect the rent they are owed and ensuring no eligible family gets evicted.
- How is this fair to the owners of the rental unit?
Unemployment Cliff
- Millions of jobless Americans are poised to lose Covid-era income support in about a month's time.
- This impending "benefits cliff" appears different from others that loomed this past year, when Congress was able to keep aid flowing after eleventh-hour legislative deals.
- More than 9 million people were receiving such assistance as of July 10, according to the Labor Department.
- About 7.5 million will still be collecting benefits by the time they end Sept. 6, Stettner estimates. They'd lose their entitlement to any benefits at that time.
BOOSTERS!
- Germany will start giving out COVID-19 booster shots next month, according to NY Times 
- UK will start giving 32 mln booster COVID-19 shots next month, according to Telegraph UK
- AND - Pfizer and Moderna (amongst others) raising prices on vaccines
- Lindsey Graham tested positive this week (fully vaccinated)
- Florida - Hospitalizations at a peak - https://www.nytimes.com/interactive/2021/us/florida-covid-cases.html
LYFT
- Lyft prelim Q2 ($0.05) vs ($0.25) S&P Capital IQ Consensus Estimate; revs $765.0 mln vs $700.14 mln S&P Capital IQ Consensus Estimate
Avis Budget Earnings
- Reports Q2 (Jun) earnings of $5.90 per share, excluding non-recurring items, $4.63 better than the S&P Capital IQ Consensus of $1.27; revenues rose 212.0% year/year to $2.37 bln vs the $2.01 bln S&P Capital IQ Consensus.
- "This is the best quarter result in our Company's history and a validation of all the hard work our team has put in since the pandemic began." said Joe Ferraro, Avis Budget Group Chief Executive Officer. "The momentum we saw in the second quarter is expected to continue through the summer and our team will be ready to take advantage of increased demand while maintaining rigorous cost discipline."
Fed Taper?
- Fed Governor Christopher Waller CNBC interview: If the next two jobs reports come in strong, he thinks the Fed has met its conditional of substantial further progress and could taper in September; There is "no reason to go slow on tapering"'; he wants to get it over with
BBQ IPOS
- Traeger (COOK) - My Fav smoker went public last week - Stock nicely above IPO (breaking out on Tuesday to ATH)
- Weber coming up
- BBQ Guys ($900 million)
Fraudster
- Remember Trevor Milton?
- Federal Fraud Charges - Nikola founder (rolled truck downhill)
- Nikola is one of at least three electric vehicle start-ups under investigation by federal prosecutors about potentially misleading investors. The others are Lordstown Motors and Canoo.
BNPL
- Square Inc on Monday said it has agreed to purchase buy now, pay later (BNPL) pioneer Afterpay Ltd to create a global online payments giant, offering a 30% premium in a share-swap deal that is set to be Australia's biggest-ever buyout.
- Created in 2014, Afterpay has been the bellwether of the niche no-credit-checks online payments sector that burst into the mainstream last year as more people, especially youngsters, chose to pay in instalments for everyday items during the pandemic.
- "Square and Afterpay have a shared purpose... Together, we can better connect our Cash App and Seller ecosystems to deliver even more compelling products and services for merchants and consumers," said Square and Twitter Inc co-founder Jack Dorsey.
- BNPL companies take a piece of the price of the product as well as interest on the micro-note (Skimming)
Debt Ceiling
- The Treasury Department will begin conducting emergency cash-conservation steps on Monday to avoid busting the federal borrowing limit after a two-year suspension of the debt ceiling expired at the end of July.
- Economists say those so-called extraordinary measures will allow Treasury to pay off the government's bills without floating new debt for two to three months. After that, Congress will need to either raise or suspend the borrowing limit or risk the U.S. defaulting on its obligations.
- The limit, a facet of American politics for over a century, prevents the Treasury from issuing new bonds to fund government activities once a certain debt level is reached. That level reached $22 trillion in August 2019 and was suspended until Saturday.
- The new debt limit will include Washington's additional borrowing since summer 2019. The Congressional Budget Office estimated in July that the new cap will likely come in just north of $28.5 trillion.
Housing Boom Over?
- Sales of newly built homes dropped in June to the lowest level since the early days of the coronavirus pandemic in April 2020, according to the U.S. Census Bureau.
- Sales of new single-family homes fell to an annualized rate of 676,000, 6.6% below May's rate of 724,000 and 19.4% below the June 2020 level of 839,000.
- Analysts were expecting new home sales to increase by 3.4% in June to 795,000.
- Most of the homebuying is on the higher end of the market, and builders cannot afford to put up affordable homes due to skyrocketing construction costs.
Softbank
- Uber shares drop as Softbank plans to sell shares to cover Didi losses
-SoftBank is selling about one-third of its stake in ride-hailing company Uber to cover losses on its investment in Chinese ride-hailing company Didi, two people familiar with the matter told CNBC.
- It's planning to sell 45 million shares, which will have a 30-day lockup.
- How does selling Uber cover losses?
Robinhood (HOOD)
- IPO was soft - falling below IPO price of $38 immediately.
- Cathy Wood started buying and that helped shares
-  Robinhood expects to swing to a net loss of $487 million to $537 million in the second quarter after turning a profit in the same quarter last year.
- Options trading accounts for about 38% of revenue while equities and crypto are 25% and 17% of revenues, respectively.
- Stock trading near $40
How Much do Athletes Get For Olympic Medals?
- JCD Quiz
--- USA?
- - - Highest Paid by Country? 2 Guesses
SweatPant Wars
- Footwear company Wolverine Worldwide buys Lululemon competitor Sweaty Betty for $410 million
- The company behind Merrell, Saucony, Sperry, Stride Rite and other well-known footwear brands is adding premium women's activewear brand Sweaty Betty to its portfolio as it expands its categories, geographies and online sales.
- Wolverine Worldwide bought the 23-year-old digitally native Lululemon competitor for $410 million from consumer-focused private equity firm L Catterton. The deal, which closed Monday, was funded by cash and a revolving line of credit.
In Debt
- "The Federal Reserve Bank of New York's Center for Microeconomic Data today issued its Quarterly Report on Household Debt and Credit . The report shows that total household debt increased by $313 billion (2.1%) to $14.96 trillion in the second quarter of 2021.
- The total debt balance is now $812 billion higher than at the end of 2019.
- The 2.1% increase in aggregate balances was the largest seen since Q4 2013 and marked the largest nominal increase in debt balances since Q2 2007.
- The Report is based on data from the New York Fed's Consumer Credit Panel, a nationally representative random sample of individual- and household-level debt and credit records drawn from anonymized Equifax credit data"
China
- Shares of online gaming companies, including Tencent Holdings Ltd and NetEase Inc, tumbled on Tuesday after a Chinese state media outlet branded online gaming "spiritual opium" and called for more curbs on the industry.
- Tencent, China's biggest social media and video games company, tumbled more than 9% in early morning trade, while Netease slumped more than 13%.
- The article, published by the state-run Economic Information Daily, said many teenagers were addicted to online gaming and that was negatively impacting their growth. The news outlet is affiliated with the official Xinhua news agency.
- It repeatedly cited Tencent's flagship game Honor of Kings, saying it was the most popular online game played by students, sometimes for up to eight hours a day.
Thought Question
- What if.... Lockdowns and high unemployment - Fed has nowhere to go, Federal Govy exhausting all debt already and for infrastructure....
- Essentially this means no lockdowsn and no way to compensate those out of work
---
420 Stocks ...

Stocks to watch: CGC, STZ, TLRY, CRON, MJ, NBEV
---
Love the Show?
Then how about a Donation?
---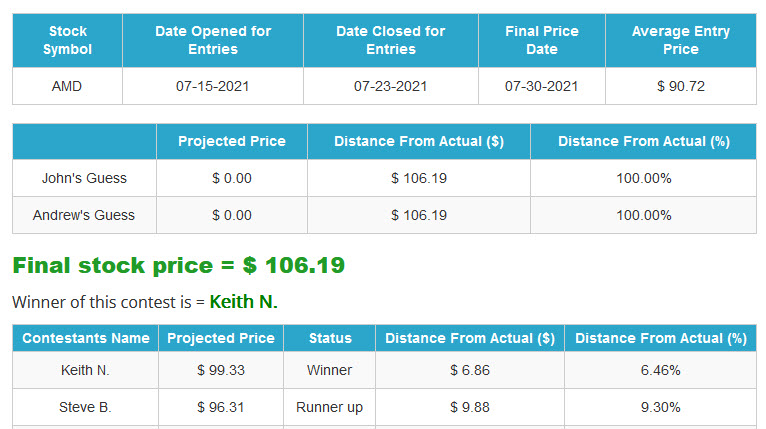 *** NEW INTERACTIVE CHARTS ***
Winners will be getting great stuff like the new DHUnplugged Shirts (Designed by Jimbo) -
PLUS a one-of-a-kind DHUnplugged CTP Winner's certificate..

CLICK HERE FOR MORE CHARTS ON TRADING VIEW
---
UPDATE - NEW ETF - Global X Millennials Thematic ETF Challenge!
The top holdings of Global X Millennials Thematic ETF (MILN) include stocks many investors would expect, such as Facebook, LinkedIn and Amazon, which take advantage of the tech tendencies of millennials. But some names might be more surprising like real estate investment trusts AvalonBay Communities and Equity Residential, and Home Depot, which could benefit from millennials moving out of the home of their parents.
We are creating the DH Old Codger Index Portfolio to compete against this new ETF to see how "old school" stocks do in comparison. Companies in our index will include: (updated names as of 8/29/16)
We have the performance summary running (daily and since inception of 5/6/16) - DHOCI vs. Millennials ETF Battle
---
JCD Score ()
---
See this week's stock picks HERE
---
Follow John C. Dvorak on Twitter
Follow Andrew Horowitz on Twitter
---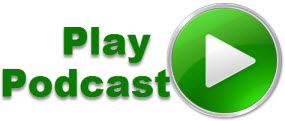 Podcast: Play in new window | Download (Duration: 1:04:25 — 59.3MB)
Subscribe: RSS