China is clamping down on companies – those listed on US exchanges take a beating.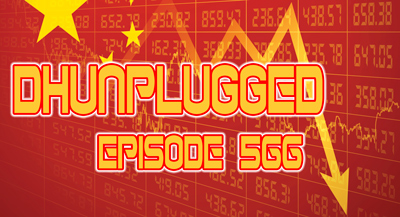 Earnings out for the major tech names – most lower as peak earnings is the question.
Markets swing lower on COVID comeback concerns
Reminder: Closest to The Pin for AMD!
PLUS we are now on Spotify and Amazon Music/Podcasts!
---
Click HERE for Show Notes and Links
DHUnplugged is now streaming live - with listener chat. Click on link on the right sidebar.
---
Love the Show?
Then how about a Donation?
---
Follow John C. Dvorak on Twitter
Follow Andrew Horowitz on Twitter
Warm Up
- Just back from Montauk - where the fishing is fire!
- China stirring up some bad mojo - cutting down stocks with a regulatory combine
- COVID is back - CDC is recommending masks for vaccinated people indoors (in hot spots)
- Earnings week - biggest week of earnings for S&P 500 companies (40%)
- Back and Forth action - consolidation looking for next direction
- Last week - Red Sun in sky?
Market Update
- Dip - buy, simple
- Some China stocks cut in 1/2 due to regulatory concern - spreading beyond DIDI and ANT Financial
- China stocks (US Listed) see biggest slump since 2008
- All awaiting Fed meeting on Wednesday, FOMC Rate Decision- surely they will sing the same song
- HUGE YoY up on real estate - Case Shiller remarkable increase
- Real interest rates are negative  how long can that last?
Asian Market Monday
-  Markets Close: Nikkei +0.5%, Hang Seng -4.4%, Shanghai -2.5%
- EEM (EM Markets) down 13% from March high (lead in and lead out?)
--- Much of the drop is probably due to China that is 30%+ of the EM index
- Government continuing to crackdown on various areas of economy/markets. WeChat app at risk, For-Profit education skewered, DIDI, Tencent
- The Nasdaq Golden Dragon China Index, which follows the 98 biggest US-listed Chinese stocks, has fallen by almost 15% in the last two trading sessions.
- The index has now plummeted by more than 45% since hitting a record high in February.
Economy
- July Consumer Confidence 129.1 vs. 124.5 Briefing.com consensus; prior revised to 128.9 from 127.3
- May S&P Case-Shiller Home Price Index 17.0% vs. 15.2% Briefing.com consensus; prior revised to 15.0% from 14.9%
- June Durable Goods –ex transportation 0.3% vs. 0.9% Briefing.com consensus; prior revised to 0.5% from 0.3%
China
- Tencent's WeChat has temporarily suspended registration of new users in mainland China as it undergoes a technical upgrade "to align with relevant laws and regulations", China's dominant instant messaging platform said on Tuesday.
- "We are currently upgrading our security technology to align with all relevant laws and regulations," the company said in a statement to Reuters.
- "During this time, registration of new WeChat personal and official accounts has been temporarily suspended. Registration services will be restored after the upgrade is complete, which is expected in early August," the company said.
More China
- Battered by a regulatory crackdown, China's multi-billion dollar private tutoring sector could seek to separate its business segments and bulk up non-academic tutoring as it tries to soften the blow on its operations, analysts said on Monday.
- Shares in Hong Kong and U.S.-listed education firms such as New Oriental Education & Technology Group, TAL Education Group and Gaotu Techedu fell sharply for the second straight session on Monday after China barred for-profit tutoring in core school subjects.
Even More China
- China reported second-quarter GDP growth that came in slightly below expectations, while retail sales and industrial production grew faster than forecast."
- The country's gross domestic product increased 7.9% in the second quarter from a year ago, the National Bureau of Statistics said Thursday. That fell short of Reuters' estimate of 8.1% growth for the April to June period.
COVID COMEBACK
- The Department of Veterans Affairs on Monday became the first major federal agency to require health care workers to get COVID-19 vaccines
- CDC Mask recommendation for "hot areas"
- An unvaccinated snow leopard at the San Diego Zoo has contracted COVID-19. Caretakers noticed that Ramil, a 9-year-old male snow leopard, had a cough and runny nose on Thursday. Later, two separate tests of his stool confirmed the presence of the coronavirus, the zoo said in a statement Friday.
- California is requiring proof of Covid vaccination for state employees, predicting significant rise in hospitalizations
- 40% of all new COVID cases are from Texax, Florida, Missouri
Earnings Summary (Tuesday After Hours)
- After Hours Summary: MSFT +1.5%, AMD +1.1%, GOOG +0.9% higher on earnings; TDOC -8.4%, JNPR -6.9%, CAKE -4.6%, SBUX -3%, AAPL -1.6%, V -0.7% lower on earnings
APPLE EARNINGS
- Beats by 29 cents; revenues rose 36.4% year/year to $81.4 bln vs the $73.48 bln estimate
- Reports Q3 iPhone revenue of $39.6 bln vs. $33.5 bln ests and $26.4 bln last year.
- Reports Q3 iPad revenue of $7.4 bln vs. $6.4 bln ests and $6.6 bln last year.
- Reports Q3 wearables and home products revenue of $8.8 bln vs. $7.8 bln ests and $6.5 bln last year.
- Reports Q3 Macs of $8.2 bln vs. $7.7 bln ests and $7.1 bln last year.
- Reports Q3 services revenue of $17.5 bln vs. $16.7 bln ests and $13.2 bln last year.
- Reports Q3 gross margins of 43.3% versus 42.0% ests and 38.0% last year
- Generated $21 billion of operating cash flow, returned nearly $29 billion to our shareholders during the quarter.
- Tim Cook said chip shortages impacted Mac and iPad.
Microsoft Earnings
- Microsoft prelim Q4 $2.17 vs $1.92 S&P Capital IQ Consensus Estimate
- Revs $46.15 bln vs $44.30 bln S&P Capital IQ Consensus Estimate
- Microsoft Azure revenue grew 51% in JunQ vs 50% in MarQ and 50% in DecQ
- Xbox rev -4%; Windows -3%
- Generally good numbers - stock gets chopped after hours (peak earnings ---- you can see charts are way ahead of themselves)
TESLA Earnings
- Tesla Inc posted a bigger second-quarter profit than expected on Tuesday thanks to sharply higher sales of its less-expensive electric vehicles, as it raised prices to boost its margins on them.
- Tesla also cut costs which helped it offset many of the supply chain and microchip shortfalls facing the auto industry.
- Chip shortage warning may have been one reason that the stock was dragged down
- Not much mention of the Bitcoin gain/loss
Bezos Bid
- Fresh off his trip to space, billionaire businessman Jeff Bezos on Monday offered to cover up to $2 billion in NASA costs if the U.S. space agency awards his company Blue Origin a contract to make a spacecraft designed to land astronauts back on the moon.
- SpaceX has contract - declined on Blue Origin on past
- In a letter to NASA Administrator Bill Nelson, Bezos said Blue Origin would waive payments in the government's current fiscal year and the next ones after that up to $2 billion, and pay for an orbital mission to vet its technology. In exchange, Blue Origin would accept a firm, fixed-priced contract, and cover any system development cost overruns, Bezos said.
Bitcoin - On The Move
- Bitcoin, which slumped below $30k  last week made a bog move higher on "rumor" Amazon would start accepting
- This is really all coming to be a pump pump pump story
- Amazon denied the rumor
- A U.S. probe into Tether is homing in on whether executives behind the digital token committed bank fraud, a potential criminal case that would have broad implications for the cryptocurrency market.
The MetaVerse
- Facebook is creating a product team to work on the "metaverse," a digital world where people can move between different devices and communicate in a virtual environment, CEO Mark Zuckerberg said on Monday.
- The team will be part of the company's virtual reality organization, the group's executive Andrew Bosworth said in a Facebook post.
- "You can think about the metaverse as an embodied internet, where instead of just viewing content — you are in it," CEO Mark Zuckerberg told The Verge in an interview last week.
Valuations
- Nasdaq Inc said on Tuesday it had partnered with major U.S. banks, including Goldman Sachs Group Inc, Citigroup Inc and Morgan Stanley, to spin out its platform that allows investors to trade in stocks of private companies.
- As part of the deal, Nasdaq Private Market will become a standalone, independent company that will receive investments from SVB Financial Group, Citi, Goldman Sachs, and Morgan Stanley.
- Looked at "Deck" presentation/offering last week - company (no profit) looking to raise $ in round valued at $3B - but offering at $2B valuation.
Miami Condo Market
- Changing as buyers now looking for updated structural inspection certificates
- The market is focused on engineering inspection reports from older towers, which are required by the state to get recertified every 40 years. Insurers are also under scrutiny, as they hold the keys to new purchases in the market.
Coffee Prices
- The worst frost to strike Brazil's coffee-growing region in more than 25 years is set to cut a chunk out of next year's crop, sending prices of the bean to six-year highs on global markets.
- Coffee futures have climbed 30% in July and almost doubled over the past year, snapping a yearslong stretch of depressed prices that prompted many farmers to abandon their fields.
Jet Fuel Shortage
- American Airlines is reportedly warning of jet fuel shortages nationwide and asking their pilots to conserve fuel when possible.
- In an internal memo, the airline advised that jet fuel shortages that have been impacting western states "are now being reported at American [Airlines] stations across the country," and that "delivery delays are expected to continue through mid-August," The Dallas Morning News reported.
- "All airlines are continuing to experience jet fuel delivery delays at several midsize to smaller airports due primarily to constrained jet fuel transportation logistics, including a shortage of truck drivers, a shortage of fuel trucks and in some select cases, pipeline allocations," reads the memo from John Dudley, American Airlines' flight operations managing director.
---
420 Stocks ...

Stocks to watch: CGC, STZ, TLRY, CRON, MJ, NBEV
---
Love the Show?
Then how about a Donation?
---
*** NEW INTERACTIVE CHARTS ***
Winners will be getting great stuff like the new DHUnplugged Shirts (Designed by Jimbo) -
PLUS a one-of-a-kind DHUnplugged CTP Winner's certificate..

CLICK HERE FOR MORE CHARTS ON TRADING VIEW
---
UPDATE - NEW ETF - Global X Millennials Thematic ETF Challenge!
The top holdings of Global X Millennials Thematic ETF (MILN) include stocks many investors would expect, such as Facebook, LinkedIn and Amazon, which take advantage of the tech tendencies of millennials. But some names might be more surprising like real estate investment trusts AvalonBay Communities and Equity Residential, and Home Depot, which could benefit from millennials moving out of the home of their parents.
We are creating the DH Old Codger Index Portfolio to compete against this new ETF to see how "old school" stocks do in comparison. Companies in our index will include: (updated names as of 8/29/16)
We have the performance summary running (daily and since inception of 5/6/16) - DHOCI vs. Millennials ETF Battle
---
Cat App
- Cat owners who love to take pictures of their furry friends now have a new excuse to pull out their smartphones and take a snapshot: it may actually help the cat.
- A Calgary, Alberta, animal health technology company, Sylvester.ai, has developed an app called Tably that uses the phone's camera to tell whether a feline is feeling pain.
- The app looks at ear and head position, eye-narrowing, muzzle tension, and how whiskers change, to detect distress. A 2019 study published in peer-reviewed journal Scientific Reports found that the so-called 'feline grimace scale,' or FGS, is a valid and reliable tool for acute pain assessment in cats.
Mario the Groper
- Celebrity chef Mario Batali and his business partner have agreed to pay $600,000 to at least 20 former employees after an investigation found their Manhattan restaurants were rife with sexual harassment, the New York attorney general announced on Friday.
JCD Score ()
---
See this week's stock picks HERE
---
Follow John C. Dvorak on Twitter
Follow Andrew Horowitz on Twitter
---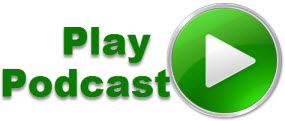 Podcast: Play in new window | Download (Duration: 1:00:25 — 55.6MB)
Subscribe: RSS