NFTs pushing record sales as buyers grabbing all they can.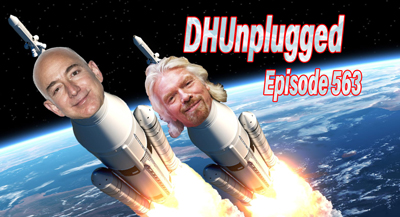 A few stories out of Florida, winning the $pace Race, and digging into the latest employment report.
AND, announcing the WINNER of the CTP !
PLUS we are now on Spotify and Amazon Music/Podcasts!
---
Click HERE for Show Notes and Links
DHUnplugged is now streaming live - with listener chat. Click on link on the right sidebar.
---
Love the Show?
Then how about a Donation?
---
Follow John C. Dvorak on Twitter
Follow Andrew Horowitz on Twitter
Warm Up
- Zuckerberg on E-Sufboard (Things you can't Unsee)
- China setting up more tolls (money grabs)
- NFTs Hot 2021
- The $pace Race
- A quick Olympics Update

Market Update
- Hitting new highs, breaking some records
- Goldilocks! Employment report just right
- KRI - Sporting a +4 and a few clusters though last week
- Watch out for Toll Roads (China's New Program)
- Totally weird market structure - ALGOS are pushing and pulling
- Breaking up the Jedi

DIDI IPO Update (China Ride Sharing)
- China's cyberspace administration said on Sunday that it had ordered smartphone app stores to stop selling the ride-hailing firm Didi Global Inc's app after finding that Didi had illegally collected users' personal data.
- The Cyberspace Administration of China (CAC) said on its social media feed that it had ordered Didi to make changes to comply with Chinese data protection rules.
- Stock down 20% +
- TOLL ROAD - that is all it is
Employment Report
- Goldilocks...
- More than anticipated jobs added, unemployment rate goes up.
- Other factors beneath the surface not as strong as expected within the report.
- Market reactions: 1) WOW GREAT, Economy doing better and buy stocks. 2) Underneath not so strong, Fed is here for a while, buy bonds (triggering the BIY NASDAQ trade, Sell DJIA)
- As simple as that?
MORE
- Bonds dipping on strong employment report - does that make sense?
- 10-Year yiled at 1.36% (with inflation expectations anchored)
- ALGOS are having some fun....
ZUCK!
- Facebook CEO Mark Zuckerberg on Sunday posted a wacky American-flag waving, surfboard-riding video on Instagram to celebrate Independence Day.
- "Happy July 4th!" Zuckerberg wrote on the post of the video.
- It features him deftly skimming along atop an electric foil surfboard on an idyllic-looking lake, toting the Stars and Stripes as John Denver's anthem to West Virginia, "Take Me Home, Country Roads" plays as a soundtrack.
Free That Ship
- The Ever Given container ship has been anchored in a lake between two stretches of the canal since it was dislodged on March 29. It had been grounded across the canal for six days, blocking hundreds of ships and disrupting global trade.
- The Suez Canal Authority (SCA) had demanded $916 million in compensation to cover salvage efforts, reputational damage and lost revenue before publicly lowering the request to $550 million.
- Court will hear dispute on July 11th
NFT UPDATE
- The market for non-fungible tokens (NFTs) surged to new highs in the second quarter, with $2.5 billion in sales so far this year, up from just $13.7 million in the first half of 2020, marketplace data showed.
- Buyers have mostly totalled 10,000 to 20,000 per week since March, outnumbering sellers, according to NonFungible.com, which aggregates NFT transactions on the ethereum blockchain. (BUYERS CAN OUTNUMBER SELLERS)
- A blockchain-based token representing the original source code for the World Wide Web written by its inventor Tim Berners-Lee sold for $5.4 million at Sotheby's in an online auction on Wednesday, the auction house said.
MicroStrategy Watch
- MicroStrategy now owns more than 100,000 bitcoins after the company's latest cryptocurrency purchase.
- The company said the average purchase price of its 105,085 bitcoin trove is $26,080 apiece, including fees and other expenses.
Branson - Going UP!
- Virgin Galactic announced on Thursday that the space tourism company will attempt to launch its next test spaceflight on July 11, carrying founder Sir Richard Branson.
- Branson is aiming to beat fellow billionaire Jeff Bezos to space, as the latter plans to launch with his own company Blue Origin on July 20.
- Childish?
- This will be Virgin Galactic's fourth test spaceflight to date and its first mission with a crew of four on board, as the company launched its most recent spaceflight with just two pilots on May 22.
Florida News Of Note
- Fort Lauderdale officials on Tuesday will vote on whether to accept a proposal from The Boring Company to build a passenger tunnel between the beach and downtown.
- The "Las Olas Loop" would be the second major project for CEO Elon Musk's tunneling company. The Florida city said it received a proposal on Wednesday.
- "Fort Lauderdale would be the first city on the East Coast — and only the second city in the world — to benefit from The Boring Co.'s technology," officials in the tourist destination said in a Thursday statement. (!!!!! DESTABILIZING CONCERNS?)
-- Surfside - 3 section of building taken down. (AH Saw from ocean)
- - - Hundreds of American businesses were hit Friday by an unusually sophisticated ransomware attack that hijacked widely used technology management software from a Miami-based supplier called Kaseya.
- The attackers changed a Kaseya tool called VSA, used by companies that manage technology at smaller businesses. They then encrypted the files of those providers' customers simultaneously.
- Security firm Huntress said it was tracking eight managed service providers that had been used to infect some 200 clients.
- Condos scrambling to get inspections - industry blooming
Robinhood Fine
- Online broker Robinhood Financial LLC has been ordered to pay $70 million for 'systemic supervisory failures' that harmed thousands of consumers in the process, an industry regulator announced Wednesday.
- The firm will pay a $57 million penalty and $12.6 million in restitution to harmed consumers.
- The penalty was the largest ever issued by the Financial Industry Regulatory Authority (FINRA), according to the agency. The regulator said the firm misled consumers and exposed them to excessively risky trading tools, and also failed consumers when its services suffered multiple outages.
- BUT - this may not be the final amount that is paid....
Burger Eating Update
- Dan "Killer" Kennedy ties with Molly Schuyler, the reigning champion, for first place at the Z-Burger twelfth annual "Independence Burger Eating Championship" contest in Washington
- 34 burgers in 10 minutes
Interesting Move
- Targeting Amazon Stores?
- Shopify, the ecommerce platform companies can use to host online stores, announced on Tuesday that it's lowering the share of revenue it collects from developers that publish apps on its app store.
- Developers will keep 100% of their revenue from the first $1 million they make on Shopify's app store, starting Aug. 1. The benchmark will reset each year, the company said.
JEDI
-  The U.S. Defense Department canceled its $10 billion JEDI cloud-computing project on Tuesday and will seeks bids on a new contract, saying in a statement that tech giants Microsoft Corp and Amazon.com are the only providers "capable of meeting the department's requirements."
- The now-cancelled Joint Enterprise Defense Infrastructure Cloud (JEDI) contract was budgeted for as much as $10 billion and was part of a broader digital modernization of the Pentagon aimed at making it more technologically agile.
- The contract was awarded to Microsoft in 2019, but Amazon quickly filed a lawsuit to object. Amazon, which was seen as a front-runner to win the project, has argued the contract process reflected undue influence from former President Donald Trump.
- Meanwhile, Bezos net worth hits $211 billion!
---
420 Stocks ...

Stocks to watch: CGC, STZ, TLRY, CRON, MJ, NBEV
---
Love the Show?
Then how about a Donation?
---

*** NEW INTERACTIVE CHARTS ***
Winners will be getting great stuff like the new DHUnplugged Shirts (Designed by Jimbo) -
PLUS a one-of-a-kind DHUnplugged CTP Winner's certificate..

CLICK HERE FOR MORE CHARTS ON TRADING VIEW
---
UPDATE - NEW ETF - Global X Millennials Thematic ETF Challenge!
The top holdings of Global X Millennials Thematic ETF (MILN) include stocks many investors would expect, such as Facebook, LinkedIn and Amazon, which take advantage of the tech tendencies of millennials. But some names might be more surprising like real estate investment trusts AvalonBay Communities and Equity Residential, and Home Depot, which could benefit from millennials moving out of the home of their parents.
We are creating the DH Old Codger Index Portfolio to compete against this new ETF to see how "old school" stocks do in comparison. Companies in our index will include: (updated names as of 8/29/16)
We have the performance summary running (daily and since inception of 5/6/16) - DHOCI vs. Millennials ETF Battle
---
Tokyo Olympics
- Alcoholic beverages will be banned at the Olympics, Tokyo 2020 President Seiko Hashimoto said on Wednesday, adding that the decision was made in the interest of removing the public's concern over a "safe and secure" Games.
Tom Brady News
- Football star Tom Brady, who recently came out as a bitcoin bull, acknowledged that prices have dropped since he revealed his support for the cryptocurrency publicly.
- The seven-time Super Bowl champion in early May changed his Twitter profile photo to include "laser eyes," which is what many bitcoin enthusiasts do to show their "laser focus" to push prices higher.
JCD Score ()
---
See this week's stock picks HERE
---
Follow John C. Dvorak on Twitter
Follow Andrew Horowitz on Twitter
---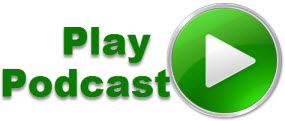 Podcast: Play in new window | Download (Duration: 1:03:06 — 58.0MB)
Subscribe: RSS