FOMC meeting just a day away – not much expected.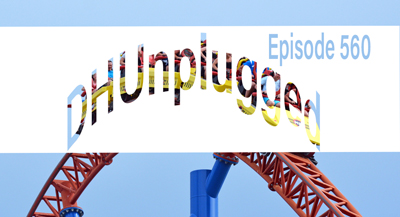 Lumber prices come back down to earth as housing markets are still hot.
Markets hitting all-time highs, wondering if there is anything that can derail the ramp.
Announcing a new CTP – PLUS we are now on Spotify and Amazon Music/Podcasts!
---
Click HERE for Show Notes and Links
DHUnplugged is now streaming live - with listener chat. Click on link on the right sidebar.
---
Love the Show?
Then how about a Donation?
---
Follow John C. Dvorak on Twitter
Follow Andrew Horowitz on Twitter
Warm Up
- Last Week - Meme Week
- This Week - CoinWeek
- FOMC Meeting and Rate Decision Wednesday
- Father's Day approaching - do something nice
- Summer is HERE - Will Volumes Decline? (Not like the "old days")
- Sahara Dust Coming Over ....

Market Update
- No Stopping the Buyers
- PPI comes in the HOTTEST on Record (annualized)
- Growth back in Favor
- Lumber Prices Drop back to Earth
- Housing Prices - TTM
- ATH for S&P and NASDAQ last week
World Matters
- Israel to vote in new government amid parliament chaos, ending Netanyahu's 12-year rule
- Netanyahu will move aside and Israeli tech millionaire and lawmaker Naftali Bennett, whom many describe as more right-wing than his predecessor, will take the premiership.
- How will the US / Israel relationship change? A test is coming...
Corporate 15% Global Tax - Update
- Already there is push back and carveouts requested
- British finance minister Rishi Sunak is pushing for the City of London to be exempt from a new global minimum corporation tax system championed by the Group of Seven (G7) economies, the Financial Times reported on Tuesday.
- An official close to the talks said the UK was among those countries pushing "for an exemption on financial services" over fears that global banks with headquarters in London could be affected, the report said.
Volkwagen - Update
- Volkswagen said on Wednesday it had agreed with former executives, including ex-CEO Martin Winterkorn, to settle claims related to the dieselgate scandal that will see the carmaker receive 288 million euros ($351 million) in compensation.
- Clawbacks
- Insurance covering - The settlement, consists of a 270 million euro payment from directors' and officers' liability (D&O) insurances
Gamestop - Earnings and Other
- Earnings - what you would expect, no surprises, nothing exciting either
- GameStop said Wednesday that it had appointed former Amazon executive Matt Furlong as its new CEO. It has also picked another former Amazon executive, Mike Recupero, chief financial officer. (Both relatively unknown, out of Australia?)
- Stock dropped from $300 to $224 on report
Biogen - Controversy
- A third member of a key Food and Drug Administration advisory panel has resigned over the agency's controversial decision to approve Biogen's new Alzheimer's drug, Aduhelm, CNBC has learned.
- Dr. Aaron Kesselheim, a professor of medicine at Harvard Medical School, said the agency's decision on Biogen "was probably the worst drug approval decision in recent U.S. history," according to his resignation letter obtained by CNBC.
- "At the last minute, the agency switched its review to the Accelerated Approval pathway based on the debatable premise that the drug's effect on brain amyloid was likely to help patients with Alzheimer's disease," he wrote in resigning from the FDA's Peripheral and Central Nervous System Advisory Committee.
More Inflation Issues
- Campbell Soup Co on Wednesday slashed its forecast for full-year earnings on higher costs related to raw materials and transportation.
- The canned soup maker expects fiscal 2021 adjusted earnings between $2.90 and 2.93 per share, compared with its prior forecast of $3.03 to $3.11 per share.
Party Poopers
-  Airbnb and Vrbo, Expedia's home sharing unit, are teaming up to combat repeat "party house" offenders.
- The companies announced Friday they're developing the Community Integrity Program, an industry collaboration to share information on removed listings and strengthen action against repeat offenders who book rentals just to throw parties in them.
- Can't have it both ways - make money the way you want to make money....
- Party Discrimination!
Bad Decision
- China has punished 27 government officials deemed responsible for last month's ultramarathon deaths, the state-run People's Daily said on Friday, one of the world's deadliest sporting tragedies in recent history.
- Twenty-one people died of hypothermia when extremely cold weather suddenly descended on a government-organized 100 km marathon on May 22 in the rugged northwestern province of Gansu.
- 100 KM - 62 miles!
- Main organizer was recently found dead from a fall from a high-rise building
What Goes Up...
-  Lumber futures posted their biggest-ever weekly loss, extending a tumble from all-time highs reached last month as sawmills ramp up output and buyers hold off on purchases.
- Prices in Chicago fell 18% this week, the biggest decline for most-active futures in records going back to 1986. Lumber has has now dropped almost 40% from the record high reached on May 10.
Congress Threatens
- Seems like no one cares about this - markets/stocks did not flinch...
- Amazon, Apple, Facebook and Google could be forced to overhaul their business practices under an expansive set of antitrust reforms introduced by a bipartisan group of House lawmakers on Friday.
- The package of five bills, draft versions of which were reported by CNBC and other outlets, would make it harder for dominant platforms to complete mergers and prohibit them from owning businesses that present clear conflicts of interest. The legislation represents the most comprehensive effort to reform century-old antitrust laws in decades.
Elon - At it again over weekend
- Tesla CEO Elon Musk on Sunday said the company will resume bitcoin transactions once it confirms there is reasonable clean energy usage by miners.
- "When there's confirmation of reasonable (~50%) clean energy usage by miners with positive future trend, Tesla will resume allowing bitcoin transactions."
- Musk was reacting to comments from Magda Wierzycka, CEO of South African asset manager Sygnia, who said that Musk's tweets on bitcoin prices were "market manipulation" and should have triggered an investigation by the U.S. Securities and Exchange Commission.
- Bitcoin (and other coins) shot up on this news (7%)
- On Sunday, Musk disputed Wierzycka's allegations of market manipulation, explaining, "Tesla sold roughly 10% of its bitcoin holdings "to confirm BTC could be liquidated easily without moving market," he said. During the first quarter, Tesla sold $272 million worth of "digital assets," which helped it reduce operating losses by $101 million, the company revealed in its earnings statement.
----- Testing to see if selling woulf move markets.. Because he knows his tweets will and great way to pump
Crypto Upgrade
- The first bitcoin upgrade in four years has just been approved by miners around the world.
- The upgrade is called Taproot, and it's due to take effect in November. When it does, it will mean greater transaction privacy and efficiency – and crucially, it will unlock the potential for smart contracts, a key feature of its blockchain technology which eliminates middlemen from even the most complex transactions.
- Bitcoin's makeover has to do with digital signatures, which you can think of as the fingerprint an individual leaves on every transaction they make. (greater privacy, because your keys won't have as much exposure on the chain.)
Losing Sleep
- Philips has issued a recall for select sleep apnea machines and ventilators over concerns that a foam component may disintegrate and be inhaled by the user possibly causing health issues including toxic and carcinogenic effects.
- The company said it has already begun preparing to replace the sound abatement foam with new material, and will ship out new first-generation DreamStation products to impacted families following regulatory approval. The company's DreamStation 2 CPAP is not impacted by the issue.
CBOE- Extending Trading Hours
- Cboe Global Markets to extend global trading hours for S&P 500 Index (SPX) options and Cboe Volatility Index (VIX) options beginning November 21
- More Commissions!
BIG CRUISING NEWS
- Royal Caribbean clarified its vaccine policy ahead of the cruise line's return to U.S. ports next month, saying Monday that all passengers 16 and older must be fully vaccinated against COVID-19, except for on ships setting sail from Florida.
- The cruise line said it expects 90% of passengers to be vaccinated in Florida, despite the lack of a mandate. The 10% who aren't vaccinated will "be required to undergo testing and follow other protocols at their own expense."
- Money First, Health Second
---
420 Stocks ...

Stocks to watch: CGC, STZ, TLRY, CRON, MJ, NBEV
---
Love the Show?
Then how about a Donation?
---
*** NEW INTERACTIVE CHARTS ***
Winners will be getting great stuff like the new DHUnplugged Shirts (Designed by Jimbo) -
PLUS a one-of-a-kind DHUnplugged CTP Winner's certificate..

CLICK HERE FOR MORE CHARTS ON TRADING VIEW
---
UPDATE - NEW ETF - Global X Millennials Thematic ETF Challenge!
The top holdings of Global X Millennials Thematic ETF (MILN) include stocks many investors would expect, such as Facebook, LinkedIn and Amazon, which take advantage of the tech tendencies of millennials. But some names might be more surprising like real estate investment trusts AvalonBay Communities and Equity Residential, and Home Depot, which could benefit from millennials moving out of the home of their parents.
We are creating the DH Old Codger Index Portfolio to compete against this new ETF to see how "old school" stocks do in comparison. Companies in our index will include: (updated names as of 8/29/16)
We have the performance summary running (daily and since inception of 5/6/16) - DHOCI vs. Millennials ETF Battle
---
VULGAR
- Chinese social media platform WeChat on Thursday published a list of activities and "violations" it is banning in a bid to clean up its livestreaming service, including "indecent" nose-picking and spanking games.
New Thing?
- Laurent Veyet's tasting menu is not for the faint-hearted, but may point to the future of feeding a booming world population - there is a prawn salad with yellow mealworm, crunchy insects on a bed of vegetables and chocolate-coated grasshoppers.
JCD Score ()
---
See this week's stock picks HERE
---
Follow John C. Dvorak on Twitter
Follow Andrew Horowitz on Twitter
---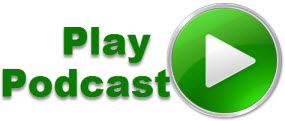 Podcast: Play in new window | Download (Duration: 59:36 — 54.9MB)
Subscribe: RSS