More all-time highs for markets as the $2.2 trillion stimulus is presented.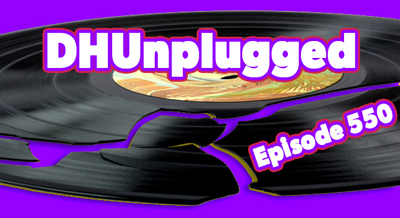 NFTs and other areas of interest are in the speculative spotlight.
Happy Birthday to JCD!
The EV space is charging higher – what to watch…?
Fed Limericks are Back – PLUS we are now on Spotify and Amazon Music/Podcasts!
---
Click HERE for Show Notes and Links
DHUnplugged is now streaming live - with listener chat. Click on link on the right sidebar.
---
Love the Show?
Then how about a Donation?
---
Follow John C. Dvorak on Twitter
Follow Andrew Horowitz on Twitter
RECORDS BROKEN
Gamestop - Finally Announced a Secondary!
Economic Activity - On FIRE!
Records are being Smashed!
Democrats Don't have The Votes
Happy Birthday to JCD!
Rules for Radicals Redux
Market Update
- MONDAY Jobs Number Hangover+++
--- NASDAQ FLIES , S&P UP, DJIA UP -  ATH RECORDS!
---Small-cap up slightly
--- Crude Oil Down 6% over the past few days
---VIX up? (Still sub 20)
- Plenty of reasons to be bullish - rate priming, Govy spending, TINA
- Senator Joe Manchin (D-WV) and 6 other Senators want changes to President Biden's infrastructure plan including a lower corporate tax rate than what was proposed, according to Politico (25%)
Stream and Chatroom
- We don't mention this often enough - Live at 9PM Tuesdays with listener chatroom (dhunplugged.com)
Leveraged Fallout
- Credit Suisse will announced the departure of two senior executives and detailed how much it expects to lose through its exposure to family office Archegos Capital in an investor update Tuesday.
- $5 billion. Losses on the $10 billion fund more than $10 billion from what we know.
- The Swiss bank will say that Chief Risk Officer Lara Warner and Brian Chin, CEO of its investment bank, will leave the bank, the sources said on Monday.
- What else is out there?
Economics - BAM!
- The March ISM's services index soared to 63.7 from a nine-month low of 55.3, when severe winter weather gripped much of the country and curtailed activity.  RECORD (Estimates were for 58.5)
- Employment - 900k added to the payrolls, Unemployment Rate @ 6%
- The Institute for Supply Management (ISM) said on Thursday its index of national factory activity jumped to a reading of 64.7 last month from 60.8 in February. That was the highest level since December 1983.
- Factory orders sliding a bit -0.8% for February
POT
- Senate Majority Leader Chuck Schumer (D-N.Y.) told Politico in an interview this week that the Senate will work toward federal marijuana reform legislation — including legalization — with or without President Biden's support.
- This going to happen?
Gamestop
- Company announced that it has filed a prospectus supplement with the SEC, under which it may offer and sell up to a maximum of 3,500,000 shares of its common stock from time to time through an "at-the-market" equity offering program. The Company intends to use the net proceeds from any sales of its Common Stock under the ATM Offering to further accelerate its transformation as well as for general corporate purposes and further strengthening its balance sheet. The timing and amount of any sales will be determined by a variety of factors considered by the Company.
- Stock down a bit on the news - snaps back in mid morning trade
More GameStop
Preliminary Sales Performance
- For the first nine-weeks of fiscal 2021, total global sales increased approximately 11% from the nine-week period ended April 4, 2020
- February: the four-week period ended February 27, 2021 total global sales increased approximately 5.3% from the four-week period ended February 29, 2020
- March: the five-week period ended April 2, 2021,total global sales increased approximately 18% from the five week period ended April 4, 2020.
Crypto
- Bitcon in consolidation pattern - lots of noise about Microstrategy and other companies potentially buying more
- The digital token for the Ethereum network gained as much as 2.3% to $2,014 on Friday. It has surged about 170% this year RECORD
- Mark Cuban piped in once ETH hit record, boasting about his LARGE ETH position
Tesla Deliveries
- Tesla Inc. delivered 184,800 cars worldwide in the first quarter of 2021, up from 180,570 in the fourth quarter, the maker of electric vehicles said in a statement Friday. (RECORD)
- Word that massive pickup in sales/deliveries in China fueled part of these numbers
OH - And This:
- US considering increasing tax benefit for electric cars to $10,000 from $7,500, according to Electrek
-- Really pumping the EV idea
MSFT - Weaponized Augmented Reality  (WAR)
- The U.S. Army said Wednesday that Microsoft has won a contract to build more than custom HoloLens augmented reality headsets. The contract for over 120,000 headsets could be worth up to $21.88 billion over 10 years
- The standard-issue HoloLens, which costs $3,500, enables people to see holograms overlaid over their actual environments and interact using hand and voice gestures. An IVAS prototype that a CNBC reporter tried out in 2019 displayed a map and a compass and had thermal imaging to reveal people in the dark. The system could also show the aim for a weapon.
NFTs - FNKO
- Funko, the maker of the popular bobblehead-sized Pops! figures, is getting into the action on the non-fungible token, or NFT, market.
- Funko announced on Wednesday that it had acquired a majority ownership stake in TokenWave, the developer of a mobile app and website called TokenHead, which displays over 10 million NFTs and has more than 100,000 visits per day.
- Other Stocks in the "space" (TKAT) and (OCG)
EV - $$$$$$$
- President Joe Biden is prioritizing a national EV charging network under his $2 trillion dollar infrastructure bill, promising to have at least 500,000 of the devices installed across the U.S. by 2030.
- The Biden administration is rolling out Wednesday a $174 billion plan to spur the development and adoption of EVs that includes money to retool factories and boost domestic supply of materials, tax incentives for EV buyers and grant and incentive programs for charging infrastructure.
- AlixPartners estimates $300 billion will be needed to build out a global charging network to accommodate the expected growth of EVs by 2030, including $50 billion in the U.S. alone.
- CHPT, BLNK
Yellen Testimony
- "Another consequence of an interconnected world has been a thirty-year race to the bottom on corporate tax rates. Competitiveness is about more than how U.S.-headquartered companies fare against other companies in global merger and acquisition bids. It is about making sure that governments have stable tax systems that raise sufficient revenue to invest in essential public goods and respond to crises, and that all citizens fairly share the burden of financing government."
- "We are working with G20 nations to agree to a global minimum corporate tax rate that can stop the race to the bottom.
- Together we can use a global minimum tax to make sure the global economy thrives based on a more level playing field in the taxation of multinational corporations, and spurs innovation, growth, and prosperity."
Bullish Commentary
- A cautious stance by institutions that went "parabolic" in the last half of March, adds to the $1.5 trillion in retail money market cash.
- "Total cash on the sidelines is $4.5 trillion = tons and tons of firepower on the sidelines. This bodes well for April equity gains," said Lee.
- Tom Lee is ALWAYS a Bull - sometimes superbull and sometimes just a Bull (always looking for reasons why market will go up)
BOYCOTT!
- The State Department on Tuesday said that it was considering a joint boycott with allies of the 2022 Winter Olympics in Beijing.
- "It [a joint boycott] is something that we certainly wish to discuss," State spokesman Ned Price told reporters when asked about the Biden administration's plans ahead of the international games.
- "A coordinated approach will not only be in our interest but also in the interest of our allies and partners," he added.
JCD Essay
- Rules for Radicals Redux - Saul Alinsky
---- He was very conservative looking, and quite serious with a slight pomposity bordering on arrogance.
- Discuss impact and observations
---
420 Stocks ...

Stocks to watch: CGC, STZ, TLRY, CRON, MJ, NBEV
---
Love the Show?
Then how about a Donation?
---
*** NEW INTERACTIVE CHARTS ***
Winners will be getting great stuff like the new DHUnplugged Shirts (Designed by Jimbo) -
PLUS a one-of-a-kind DHUnplugged CTP Winner's certificate..

CLICK HERE FOR MORE CHARTS ON TRADING VIEW
---
UPDATE - NEW ETF - Global X Millennials Thematic ETF Challenge!
The top holdings of Global X Millennials Thematic ETF (MILN) include stocks many investors would expect, such as Facebook, LinkedIn and Amazon, which take advantage of the tech tendencies of millennials. But some names might be more surprising like real estate investment trusts AvalonBay Communities and Equity Residential, and Home Depot, which could benefit from millennials moving out of the home of their parents.
We are creating the DH Old Codger Index Portfolio to compete against this new ETF to see how "old school" stocks do in comparison. Companies in our index will include: (updated names as of 8/29/16)
We have the performance summary running (daily and since inception of 5/6/16) - DHOCI vs. Millennials ETF Battle
---
 Panny Education
- After a year of school closings and distance learning amid the coronavirus crisis, more than half of public school K-12 teachers said the pandemic resulted in a "significant" learning loss for students, both academically and from a social-emotional standpoint, according to a report by Horace Mann.
- Data from the Centers for Disease Control and Prevention also suggested that virtual learning "might present more risks than in-person instruction related to child and parental mental and emotional health and some health-supporting behaviors."
Fed Limericks
Score ()
---
See this week's stock picks HERE
---
Follow John C. Dvorak on Twitter
Follow Andrew Horowitz on Twitter
---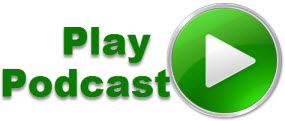 Podcast: Play in new window | Download (Duration: 1:02:46 — 57.7MB)
Subscribe: RSS