The stimulus bill finally passed though Congress – good news for many. Hold the phone…. Trump doesn't like it.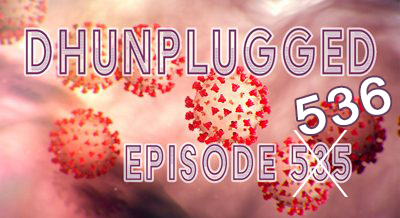 Somehow, we now how a new strain of the Coronavirus – seriously???
Apple is getting into the self-driving car biz – what will that mean for Tesla we wonder?
Smoked Fish is on the menu!
Fed Limericks are Back – PLUS we are now on Spotify and Amazon Music/Podcasts!
---
Click HERE for Show Notes and Links
DHUnplugged is now streaming live - with listener chat. Click on link on the right sidebar.
---
Love the Show?
Then how about a Donation?
---
Follow John C. Dvorak on Twitter
Follow Andrew Horowitz on Twitter
Good News/Bad News
Mutation/Variant - UK In A Panic
Stimulus Program - Lots of Money Available Again - WAIT A MINUTE!
Another Vaccine Approved for EUA
Marshall Law?  - The Election That Won't End
Bitcoin - A Gusher
The 2020 DHUnplugged CTP Cup - Entries About to Close
Smoked some Black Cod - Made a new batch of lox (nova style)
What Is Going on For XMAS?
Market Update
More Records, Small Caps
Market Sell-off Monday - but recovers as DJIA goes green Mid-day
Bitcoin smashes records again - $23,000+/-
End of year - lower volumes? Window-dressing? Tape Painting?
Buy the Dip - investors not even questioning it at this point
Stimulus bill - looks like it is going to be signed....HOLD UP! Trump says bill is unsuitable and wants higher stimulus payments
Stream and Chatroom
- We don't mention this often enough - Live at 9PM Tuesdays with listener chatroom (dhunplugged.com)
Not So Targeted - Stimulus Update
- "The People" are mad at some of the tax breaks -  six of these tax breaks and their costs is below.
- Letting businesses cut their taxes by deducting expenses paid for by taxpayers ($200 billion);
- Doubling the business-meals tax deduction ($6.3 billion);
- Permanently lowering excise taxes on alcoholic beverages ($9 billion);
- Failing to tax profit shifting by multinational corporations ($4.3 billion);
- And providing tax breaks for making movies and operating race car tracks ($2.5 billion).
COVID Update
- Statistics are BAD - getting worse
- Moderna vaccine approved for EUA
- New train/variant/mutation in UK
- Europe closing borders and locksdowns are coming
- Ontario Canada - Province-wide shutdown starting Dec 26th
Experts
- Financial analysts are all experts on strains, mutations and variants now
- All calling for the vaccines to work on all strains
- Keep the market pumped
Here Come The Promises
- Eli Lilly: CNBC's Meg Tirrell tweets that LLY has said its COVID-19 antibody drug "should maintain full activity against the new strain" of SARS-CoV-2 identified in UK
FOMC Meeting UPDATE
- No change in rates
- Plenty of assurance that rates will stay low until at least 2023
- Talking out of both sides - Seems that GDP could hit 4% next year
- So, stimulus + low rates = Significant Growth (But no change in Fed posture)
- Powell does not see many red flags with valuations
- Says that the low rates are helping justify an equity surge that has gone on largely unabated since the March pandemic crisis lows.
- "The broad financial stability picture is kind of mixed I would say," Powell said in response to a CNBC question at the post-meeting media Q&A. "Asset prices are a little high in that metric in my view, but overall you have a mixed picture. You don't have a lot of red flags on that."
Banks
- In a surprise move - after the close of markets on Friday...
- Banks that passed stress tests (basically all of them) will be able to start share buybacks and dividend programs
- This is with pandemic uncertainty, massive loan loss provisions, evictions halted, mortgage forgiveness programs and high unemployment
UN-Confidence
- U.S. Consumer Confidence Unexpectedly Drops, Hits Four-Month Low
- 88.6 vs 96.5 expectations
- Probably not too surepising
M&A
- Lockheed Martin looks to launch its space program with acquisition of Aerojet Rocketdyne
- Sportsman's Warehouse to go private - rolled into Cabellas/Bass Pro*
Bitcoin and Elon
- Elon Musk on Sunday asked about the possibility of converting "large transactions" of Tesla Inc's balance sheet into bitcoin, according to a Twitter exchange between Musk and a well-known advocate for the digital currency.
- Microstrategy's Saylor - "If you want to do your shareholders a $100 billion favor, convert the $TSLA balance sheet from USD to #BTC," Saylor wrote in his tweet. "Other firms on the S&P 500 would follow your lead & in time it would grow to become a $1 trillion favor."
- "Are such large transactions even possible?" Musk replied to Saylor.
- "Yes. I have purchased over $1.3 billion in #BTC in past months & would be happy to share my playbook with you offline....," Saylor tweeted.
More Tesla
- Inclusion in the S&P 500 complete
- #5 (marketcap)
- 1.69% weighting
OH - But Apple
- Didn't they say they weren't going to get into the Auto biz?
- Apple Inc is moving forward with self-driving car technology and is targeting 2024 to produce a passenger vehicle that could include its own breakthrough battery technology, people familiar with the matter told Reuters.
- The company's automotive efforts, known as Project Titan, have proceeded unevenly since 2014 when it first started to design its own vehicle from scratch.
- Elon saying that he would have sold company to Apple years ago, but Tim Cook would not take his meeting
Twitter Bots - New Rules
- Twitter Inc is planning to create a new type of account for bots next year that will identify them as automated.
- The company said bot accounts "can bring a lot of value to the service," but acknowledged that "it can be confusing to people if it's not clear that these accounts are automated."
- Twitter also reviving it's long paused "verified" program
Question Answered?
- China's Chang'e-5 moon probe has landed in the northern Chinese region of Inner Mongolia, the official Xinhua news agency reported, completing its return to Earth and bringing back the first lunar samples since the 1970s.
- Answer to: Why Was US going to the moon again?
Bad Mojo
- Stock trading app Robinhood is being accused of reckless, exploitive business tactics on its young, millennial clientele.
- "The worst aspect of what they do clearly is they way they are gameifying the idea of investing," Massachusetts Secretary of the Commonwealth William Galvin, who filed the compliant
- On Wednesday, Massachusetts regulators filed a complaint against millennial favored trading app Robinhood accusing the company of predatory marketing and other practices on inexperienced investors.
You Manipulator!
- Switzerland and Vietnam have officially been designated as currency manipulators, the Treasury Department announced.
- The designation allows the White House to impose a broad range of tariffs, sanctions and other punishments on the two friendly countries, both of whom have been struggling with strengthening currencies this year.
SPACalicious
- SoftBank's Vision Fund is preparing to raise between $500 million and $600 million via an initial public offering of its first special purpose acquisition company (SPAC)
- SoftBank is said to be preparing for at least two additional SPACs
---
420 Stocks ...

Stocks to watch: CGC, STZ, TLRY, CRON, MJ, NBEV
---
Love the Show?
Then how about a Donation?
---

*** NEW INTERACTIVE CHARTS ***
Winners will be getting great stuff like the new DHUnplugged Shirts (Designed by Jimbo) -
PLUS a one-of-a-kind DHUnplugged CTP Winner's certificate..

CLICK HERE FOR MORE CHARTS ON TRADING VIEW
---
UPDATE - NEW ETF - Global X Millennials Thematic ETF Challenge!
The top holdings of Global X Millennials Thematic ETF (MILN) include stocks many investors would expect, such as Facebook, LinkedIn and Amazon, which take advantage of the tech tendencies of millennials. But some names might be more surprising like real estate investment trusts AvalonBay Communities and Equity Residential, and Home Depot, which could benefit from millennials moving out of the home of their parents.
We are creating the DH Old Codger Index Portfolio to compete against this new ETF to see how "old school" stocks do in comparison. Companies in our index will include: (updated names as of 8/29/16)
We have the performance summary running (daily and since inception of 5/6/16) - DHOCI vs. Millennials ETF Battle
---
Discussion: What are we doing with the Stock Picks ?
Fed Limericks
Peter Winter
Mnuchin wants his money back
Powell says "F you, you policy hack"
And now they will fight
With no money in sight
I want give them a smack!
John's Score (C)
Michael Zalava
S&P's slugging it's best
With bitcoin and new highs to test
Small business is shot, in a medical cot,
But the FED won't allow it to rest
John's Score (PASS)

---
See this week's stock picks HERE
---
Follow John C. Dvorak on Twitter
Follow Andrew Horowitz on Twitter
---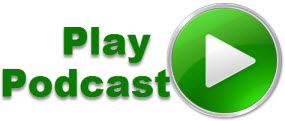 Podcast: Play in new window | Download (Duration: 1:00:38 — 55.8MB)
Subscribe: RSS