Massive November rally pushing technicals to the limits.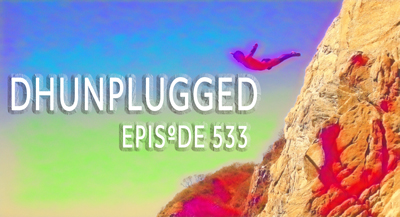 CLIFFS! Bitcoin is getting volatile again as the USD is dropping off a cliff.
Coming into the last month of 2020 – wondering if Congress will get stimulus before the benefits cliff arrives.
Fed Limericks are Back – PLUS we are now on Spotify and Amazon Music/Podcasts!
---
Click HERE for Show Notes and Links
DHUnplugged is now streaming live - with listener chat. Click on link on the right sidebar.
---
Love the Show?
Then how about a Donation?
---
Follow John C. Dvorak on Twitter
Follow Andrew Horowitz on Twitter
MONDAY = Vaccine Monday AGAIN (Moderna 94.5%)
End of Month - Start of the last 30 days for 2020
November - One of the best months in a long time - hope is alive
Bitcoin, hits intra-day high - after crashing 15% T-Day Weekend
Yellen is the Treasury Pick - Confirmed (Markets happy)
What will December hold? What other good news can come?
Cliffs everywhere - Nikola - falls off a cliff, USD shoved off a cliff, employment benefits cliff.....
Market Update
November scorecard - Oil up 25%, Small-Caps up 18%, Energy Stocks up 30%, Bitcoin up 40%, Bank Sector up 25%+/-, Cruise Lines up 40%, Long Bond up 2%
Employment Report Friday - What to watch for?
DJIA 30,000 touch and retreat
Buy-The-Dip Alive and well.....
DJIA flipped - NASDAQ strong to start this week
Stream and Chatroom
- We don't mention this often enough - Live at 9PM Tuesdays with listener chatroom (dhunplugged.com)
Markets - Technicals
- S&P 500 companies - 435 over 200 day moving average
- Highest level since May 2013
- (Markets slumped 10% just after before resuming uptrend)
- Action Monday was ugly under the surface - much better Tuesday - keep a watch for sinkholes
Covid Update
- Nothing good - move on....
- Days after grabbing headlines with its COVID-19 "vaccine for the world", AstraZeneca is facing tricky questions about its success rate that some experts say could hinder its chances of getting speedy U.S. and EU regulatory approval.
- Several scientists have raised doubts about the robustness of results showing the shot was 90% effective in a sub-group of trial participants who, by error initially, received a half dose followed by a full dose.
- Talking point - does this spook people about the vaccine safety?
Stimulus Fever
- All day today - headlines...
- Senate GOP wants to use $429 bln in Fed funding toward unemployment assistance, small businesses, and other COVID-19 relief programs
--- That is the money that was taken back from the Fed....
NO FRAUD
- Attorney General William Barr says there is no evidence of voter fraud that would have changed outcome of 2020 election, according to AP interview
UV = Hmmmm
- People trying to kill the coronavirus with ultraviolet C germicidal lamps may risk painful eye injuries if they aren't careful, a recent study finds.
- Florida researchers report at least seven cases of patients with UVC damage to the cornea, the eye's outer layer, that left them with burning sensations and sensitivity to light after they used the lamps, according to a report published in Ocular Immunology and Inflammation.
- A study for everything?
Holiday Shopping
- Traffic at stores on Black Friday fell by 52.1% compared with last year, as Americans by and large eschewed heading to malls and queuing up in lines for shopping online, according to preliminary data from Sensormatic Solutions.
- Spending online on Black Friday this year surged 21.6% to hit a new record, according to data from Adobe Analytics, as consumers rang up $9 billion worth of purchases on the web the day after Thanksgiving.
- BestBuy was busy!
More Big Box Retail Store Deals
- Kohl's is going all-in by offering 2,500 sq ft of space with a prominent location at the front of the store for Sephora. (Think Ulta/Target Deal)
- The first 200 locations are set to open in fall 2021 and will expand into at least 850 stores by 2023.
-Also, the Kohls.com online beauty selection will be converted to exclusively showcase Sephora's prestige products, including makeup, skincare, hair, and fragrance brands.
Amazon - Holiday Spirit
- Amazon.com Inc said on Thursday it would spend more than $500 million on one-time bonuses for its front-line employees in the United States who are working the holiday season amid the COVID-19 pandemic.
- Full-time operations staff in the United States who are employed by Amazon from Dec. 1 to Dec. 31 will receive a bonus of $300, while those in part-time roles will get $150, the online retailer said in a blog post.
- Looking for goodwill after conditions for workers come under fire?
China - Under the Surface
- Bond defaults by Chinese state-linked companies are set to continue into the new year, but analysts say that may be a good thing in the long run as "zombie" entities are weeded out.
- Investors usually consider government-backed companies a safe bet given the "implicit guarantee" that Chinese authorities would save those that run into trouble. However, a string of defaults in recent weeks — including by highly rated entities — have challenged that assumption.
- Some high-profile state-linked businesses that have recently defaulted on their debt repayments include miner Yongcheng Coal and Electricity, chipmaker Tsinghua Unigroup and Huachen Automotive Group.
- China eco - continues to beat expectations (Manufacturing, Industrial profits) - Do we believe?
Tesla
- Tesla stock just won't go down, and that is creating a new problem for index funds.
- The more it goes up, the more index funds have to buy
- The more they buy, the more it goes up
- Repeat
Iran
- An Iranian scientist long suspected by the West of masterminding a secret nuclear bomb program was killed in an ambush near Tehran on Friday that could provoke confrontation between Iran and its foes in the last weeks of Donald Trump's presidency.
- Timing?
Politics
- The pardons are coming
- Flynn officially pardoned, just before Thansgiving
Biden- Boot Camp
- President-elect Joe Biden has hairline fractures in his "mid-foot" and will "likely require a walking boot for several weeks," his doctor said in a statement Sunday, after Biden slipped while playing with his dog, Major, Saturday.
- Maybe at his age he should consider sitting and standing as hazardous?
Nikola/GM
- GM seems to be  backing out of the deal
- The companies said they now have a memorandum of understanding for fuel-cell supply that replaces the blockbuster agreement they had announced on Sept. 8.
- The auto maker will no longer take an equity stake in the electric-truck maker under a stripped-down agreement, a significant retrenchment from an earlier pact that fueled investor enthusiasm for both companies.
- Nikola asked to give back deposits on the Badger E-truck
IPOs this week
- Looks like DoorDash going to price between $75 - $85 ($2.8 billion in an initial public offering)
- AirBnB should be pricing shortly
Slack (WORK)
- Salesforce is rumored to be buying the company
- half stocks, half cash
- Salesforce announcing earnings Tuesday - same day deal announcement supposed to hit the tape
- Will expand collaborative technology to compete with Microsoft (not sure how well MSFT is taking this)
Travel/Airlines
- Last Sunday marked the busiest travel day at U.S. airports since March, prompting concern among the nation's top health officials who fear the uptick in travel may hinder efforts to stem the spread of the coronavirus.
- The Transportation Security Administration (TSA) screened 1,176,091 individuals at checkpoints across the country on Nov. 29, marking the highest passenger volume recorded since around March 16.
Election - Still an Issue
- Sen. Rand Paul, R-Ky., on Sunday claimed statistical "fraud" was found in four states where President Donald Trump lost in the presidential election during supposed "data dumps" in the middle of the night and early morning.
- The tweet included a link to an article, "Anomalies in Vote Counts and Their Effects on Election 2020," which aimed to demonstrate how Democratic candidate Joe Biden supposedly received "vote spikes" in the early hours of Nov. 4, 2020.
- These supposed "vote spikes" occurred in Michigan, Wisconsin, and Georgia, according to the analysis.
- It goes on to argue, that these vote spikes in favor of Biden cut into Trump's lead – claims that echo the president's own unsubstantiated claims.
Beer Fraud
- A New York man says he and other consumers have been duped into believing that Tecate beer is Mexican when it's actually made by Dutch company Heineken in Holland, new court papers show.
- Miguel Schelmetty says the beer is masquerading as Mexican "through the brand name, the traditional Meso-American typeface, the mythical Aztec eagle emblazoned on the product and the statements 'Original' and 'Cerveza,'" on the labeling, according to his Manhattan Federal lawsuit from Friday.
- Also, Tecate's website says "Hecha En Tecata Baja California Mexico" and "Born and brewed in the land we are proud to share our name with: Tecate," the suit points out.
Facebook Acquisition
- The social-media giant is buying Kustomer, which specializes in customer-service platforms and chatbots, as Facebook looks to promote its platforms as a way to do business.
- All we need is more bots.
Biden Picks - Communications
- Jennifer Psaki, a veteran Democratic spokeswoman, will be Biden's White House press secretary, one of seven women who will fill the upper ranks of his administration's communications staff.
- It is the first time all of the top aides tasked with speaking on behalf of an administration and shaping its message will be female.
Leslie Van Houten
- Charles Manson follower Leslie Van Houten who is serving a life sentence for her role in the grisly double murder of a Los Angeles couple more than 50 years ago has lost her latest bid at freedom after California's governor overrode a parole board's decision granting her release.
- Ms. Van Houten, 71, qualified in July for release from a state prison, but California law gives the governor final say over whether an inmate is suitable for parole.
NASDAQ - Enforcing Diversity?
- The exchange operator said it aims to require listed companies to include women and people of diverse racial identities or sexual orientation on their boards.
Good Business or?
- U.S. cryptocurrency platform Coinbase facilitated MicroStrategy's $425 million bitcoin buy earlier this year, the exchange said.
- MicroStrategy became the first publicly traded company to acquire a large chunk of bitcoin to hold on its balance sheet as a primary treasury reserve asset.
---
420 Stocks ...

Stocks to watch: CGC, STZ, TLRY, CRON, MJ, NBEV
---
Love the Show?
Then how about a Donation?
---

*** NEW INTERACTIVE CHARTS ***
Winners will be getting great stuff like the new DHUnplugged Shirts (Designed by Jimbo) -
PLUS a one-of-a-kind DHUnplugged CTP Winner's certificate..

CLICK HERE FOR MORE CHARTS ON TRADING VIEW
---
UPDATE - NEW ETF - Global X Millennials Thematic ETF Challenge!
The top holdings of Global X Millennials Thematic ETF (MILN) include stocks many investors would expect, such as Facebook, LinkedIn and Amazon, which take advantage of the tech tendencies of millennials. But some names might be more surprising like real estate investment trusts AvalonBay Communities and Equity Residential, and Home Depot, which could benefit from millennials moving out of the home of their parents.
We are creating the DH Old Codger Index Portfolio to compete against this new ETF to see how "old school" stocks do in comparison. Companies in our index will include: (updated names as of 8/29/16)
We have the performance summary running (daily and since inception of 5/6/16) - DHOCI vs. Millennials ETF Battle
---
Feel Good Story
- A blind man completed a 5-kilometer (3.1-mile) run in New York's Central Park without a guide dog or human help this week. His navigation aid? Artificial intelligence through headphones plugged into a smartphone.
- He worked with the Alphabet Inc unit to create a research program. A smartphone camera picks up a painted 'guideline' on a running track. An app detects the runner's position and gives audio guidance through an earpiece.
Fed Limericks
Peter Winter
Bernanke,Yellen and Powell
Of which, my savings yell "foul!!"
Now I'm forced to buy stocks,
As there are no Fed hawks
Tesla it is…..with a scowl.
John's Score (C)
Mystery Limerick'r
The Short sellers are gong to drown
As the Fed slams rates back down
If inflation gets too hot
They'll change rules on the spot
And we all be moving uptown
John's Score ()
---
See this week's stock picks HERE
---
Follow John C. Dvorak on Twitter
Follow Andrew Horowitz on Twitter
---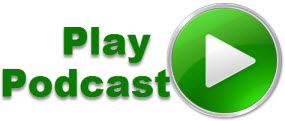 Podcast: Play in new window | Download (Duration: 1:00:48 — 55.9MB)
Subscribe: RSS