We are just about to the end of this election cycle we think. Markets will make their next move depending on the outcome – analysts are now saying that no matter what the outcome – markets are going up.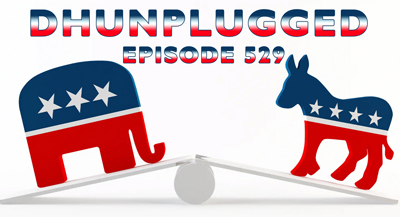 Touching on the pandemic, gun sales, social media and more.
Announcing the winner of the Exxon Closest to the Pin!
Fed Limericks are Back – PLUS we are now on Spotify and Amazon Music/Podcasts!
---
Click HERE for Show Notes and Links
DHUnplugged is now streaming live - with listener chat. Click on link on the right sidebar.
---
Love the Show?
Then how about a Donation?
---
Follow John C. Dvorak on Twitter
Follow Andrew Horowitz on Twitter
ELECTION NIGHT! - Will we have a winner?
Europe lockdowns spreading across the continent
Tech Earnings disappoint
Worst week for US Markets since March
Announcing the Winner of the XOM CTP!
Market Update
All hands on deck for volatility
Economic Numbers looking solid
Jobs Report and Fed Decision this week
DJIA tapping the 200 day, SP500 and NASDAQ under the 50
Questioning - Post Election Relief Rally Ahead?
Stream and Chatroom
- We don't mention this often enough - Live at 9PM Tuesdays with listener chatroom (dhunplugged.com)
Informal poll AH Did this week
Biden Win - Generally Bad for Stocks
Trump Win - Overwhelmingly good for stocks
- Do we agree with this?
Sell-Side Example
- Tom Lee CNBC - Markets go up, no matter what the outcome
- Listen......
UPDATE - Betting on the Election Outcome?
- AH took Biden as JCD took Trump
- Stock market election gauge swings in Trump's favor
-- A rally into Election Day is pushing the S&P 500's performance over the past three months into positive territory -- a comeback for the indicator which turned negative last week. In some circles, the rebound may be seen as boding well for President Trump's bid for re-election given that a rising market has tended to precede a victory for the sitting party 86% of the time since 1928.
- May come down to Florida again.... NYT noted that Trump looks to be winning in FL - setting up for contested election?
Election Update
- Markets - Back to 2016 - same pattern a week before election then two days rally before election...
FBI Background Checks (firearms)
- FBI released NICS background checks data; October 2020 Total NICS Background Checks were 3,305,465, up 38.1% yr/yr
- 32Million total check this year through October (on track for 50% increase over last year and a record)
- 2% of the adult population
- Guns are Selling!
UPDATE - ANT FINANCIAL IPO SUSPENDED
- Chinese regulators have told Ant Group Co. it can't proceed with an initial public offering until after it complies with new capital requirements and other restrictions imposed on the country's financial conglomerates at the start of this month.
- Discussed last week - How does Jack Ma do it - something seems off... (Aliaba trading down 8%)
- Ant will have to make changes that include capital increases at its lucrative micro-lending units
- The Shanghai Stock Exchange cited a "significant change" in the regulatory environment when it unexpectedly put a stop to Ant's $35 billion share sale on Tuesday, upending what would have been the biggest market debut in world history.
-- The move came just two days before Ant was due to start trading and a day after Jack Ma, the company's billionaire founder, was summoned to a rare joint meeting with the country's central bank and three other top financial regulators.
UK Lockdown
- Is this the BBB?
- Johnson Changes his mind - lockown until December - AT THE EARLIST
- The United Kingdom, which has the biggest official death toll in Europe from COVID-19, is grappling with more than 20,000 new coronavirus cases a day and scientists have warned a worst-case scenario of 80,000 dead could be exceeded this winter.
- "Britain has reported 46,717 COVID-19 deaths - defined as those dying within 28 days of a positive test."
- So, if I have Covid and then 20 days later slip and fall off a cliff and die - then it is Covid?
--- A broader measure of those with COVID-19 on their death certificates puts the toll at 58,925.
- What could be broader measure?
More UK
- Terror Threat Level upped to SEVERE
- Terror Attack Likely
- What is going on?
Sweden
- Stockholm has paused home COVID-19 testing for four days after surging demand left 16,000 people waiting for tests for active infections in Sweden's biggest city, overwhelming the system, regional authorities said on Sunday.
- A rise in new cases in Sweden after a summer lull has gained momentum with fresh daily records in recent weeks
- Sweden, whose strategy of eschewing lockdowns and widespread use of face masks has gained international attention, has seen several regions, including Stockholm, tighten social distancing recommendations over the past week due to surging infections.
Scott Atlas
- White House coronavirus adviser Scott Atlas apologized on Sunday for giving an interview to Russia's Kremlin-backed television station RT, saying he was unaware the outlet was a registered foreign agent in the United States.
- Moron: "I recently did an interview with RT and was unaware they are a registered foreign agent," Atlas wrote on Twitter. "I regret doing the interview and apologize for allowing myself to be taken advantage of.
Regeneron - The Miracle Cure
- Regeneron Pharmaceuticals Inc. suspended testing of its Covid-19 antibody drug in the sickest hospitalized patients because of a safety concern, the latest setback for antibody-drug trials in patients with the most advanced disease.
- Pauding enrollment in patients receiving ventilation high flow oxygen
Fauci Out
- Preident Trump hinted that if relected, he will fire Fauci
- Working as a Democrat plant?
- Seems like the Trump Supporters are looking to blackball Dems like we saw under McCarthyism
This is Good
- Labor Department finalizes U.S. rule curbing sustainable investing by pension funds
- The U.S. Department of Labor on Friday finalized a rule clarifying that pension fund managers must put retirees' financial interests first when allocating investments, rather than other concerns such as climate change or racial justice.
- The main change is that the final rule does not include references to so-called "ESG investing" or picking stocks for environmental, social or governance reasons, officials said.
Social Media
- Instagram to suspend recent content amplification to stop spread of fake election news
- Facebook Inc's Instagram said on Thursday it was making changes to its image sharing platform to prevent the spread of misinformation around the U.S. presidential election.
- Instagram's "Recent" tab arranges hashtags in chronological order and amplifies content. Researchers have cautioned that automated amplification can lead to the rapid spread of misinformation on the platform.
- For users in the United States, Instagram will temporarily remove the "Recent" tab from hashtag pages starting Thursday, it said in a statement on Twitter.
More Social Media
- Twitter Earnings - Ouch!
- Stock drops 20% after hitting all-time high post earnings
- Seems lot of users dropped off and not getting growth as expected
- Fake news and Twitter battle / troll fatigue?
Netflix - Pricing Power
- Netflix, last Thursday, raised the prices of its standard and premium plans to $13.99 and $17.99 per month, respectively.
- The entry-level basic plan remains at $7.99 per month, the same price that was introduced last year. It's the first increase since Netflix boosted the cost of its service in January 2019.
BackAsswards
- New Zealand has provisionally voted to legalize euthanasia but is on course to reject law changes that would allow recreational marijuana use
JUUL
- Juul Labs Inc. has dropped its valuation to about $10 billion, in marked contrast to $38 billion two years ago when tobacco giant Altria Group Inc. took a 35% stake, the e-cigarette maker told employees on Thursday.
- Valuation earlier in 2020 - $13 billion
Flying Car - The Jetsons!
- Netherlands apprives a flying car. PAL - V Liberty (for Road, Not flying yet)
- https://youtu.be/fFW_0C7yFCI
- $599k
- The Liberty is a gyrocopter, which means rotors on top provide lift, but they're not powered by the engine; a separate propeller engine on the back of the car provides thrust. So while the car can hover like a helicopter, it can't take off or land vertically. It needs a runway at least 590 feet long for takeoff and 100 feet long for landings.
Surprise!- In a report released last Wednesday, Inspector General Hannibal "Mike" Ware portrayed the agency's $212 billion Economic Injury Disaster Loan program as chaotic and vulnerable to fraud.
- He disclosed that $450 million in doubtful payments have already been seized by law enforcement and identified tens of billions more that he said required further investigation. The SBA has referred more than 80,000 loans to law enforcement.
- Ware's examination of the EIDL program found $13.4 billion was deposited in bank accounts that were different from the accounts designated in the original application -- a potential indicator of fraud. And $58 billion was paid to recipients using the same IP address, physical address, email address or bank account as another recipient.
Election Update
---
420 Stocks ...

Stocks to watch: CGC, STZ, TLRY, CRON, MJ, NBEV
---
Love the Show?
Then how about a Donation?
---


*** NEW INTERACTIVE CHARTS ***
Winners will be getting great stuff like the new DHUnplugged Shirts (Designed by Jimbo) -
PLUS a one-of-a-kind DHUnplugged CTP Winner's certificate..

CLICK HERE FOR MORE CHARTS ON TRADING VIEW
---
UPDATE - NEW ETF - Global X Millennials Thematic ETF Challenge!
The top holdings of Global X Millennials Thematic ETF (MILN) include stocks many investors would expect, such as Facebook, LinkedIn and Amazon, which take advantage of the tech tendencies of millennials. But some names might be more surprising like real estate investment trusts AvalonBay Communities and Equity Residential, and Home Depot, which could benefit from millennials moving out of the home of their parents.
We are creating the DH Old Codger Index Portfolio to compete against this new ETF to see how "old school" stocks do in comparison. Companies in our index will include: (updated names as of 8/29/16)
We have the performance summary running (daily and since inception of 5/6/16) - DHOCI vs. Millennials ETF Battle
---
SCAM Part 1,000,000,000
- A federal judge on Monday said Philadelphia and Baltimore may sue eight big banks for allegedly conspiring to force state and local governments to pay inflated interest rates on a popular type of tax-exempt municipal bond.
- The defendants included affiliates of Bank of America Corp, Barclays Plc, Citigroup Inc, Goldman Sachs Group Inc, JPMorgan Chase & Co, Morgan Stanley, Royal Bank of Canada and Wells Fargo & Co.
- U.S. District Judge Jesse Furman in Manhattan said the cities may pursue antitrust claims in the proposed class action over the banks' marketing of variable-rate demand obligations, once a more than $400 billion market, from 2008 to 2016.
Wal-Mart - No Bots
- Walmart has now decided to end its contract with the robotics company behind those machines after finding that people can do about the same work
- (Robotic Stocking of Shelves)
Fed Limericks
John's Score ()
---
See this week's stock picks HERE
---
Follow John C. Dvorak on Twitter
Follow Andrew Horowitz on Twitter
---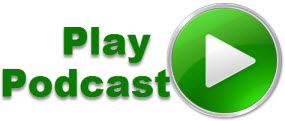 Podcast: Play in new window | Download (Duration: 1:04:39 — 59.5MB)
Subscribe: RSS