President Trump is back at the White House after 72 hours in the hospital – a miracle cure – nothing to be afraid of.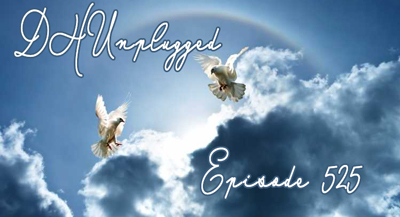 With the holiday shopping season around the corner – we look at the potential winners and losers during the pandemic.
An update on the Tesla autopilot and more….
Fed Limericks are Back – PLUS we are now on Spotify and Amazon Music/Podcasts!
---
Click HERE for Show Notes and Links
DHUnplugged is now streaming live - with listener chat. Click on link on the right sidebar.
---
Love the Show?
Then how about a Donation?
---
Follow John C. Dvorak on Twitter
Follow Andrew Horowitz on Twitter
COVID in The White House
The Prez Debate - What Next?
Markets On Their Own Path
Employment Numbers - So - S0
Economy Still Recovering - Confidence is Up
We Are Seeing A Modern Day Miracle
Market Update
Weekly Markets Losses End!
Coming Into Earnings Season - Starts Week of October 12
Not Even White House Outbreak and President Hospitalized Can Make A Meaningful Dent
Powell Pumping Fiscal Stimulus Need
Experimental Drug Tweeting
RIP
- Eddie Van Halen dies at age 65 - cancer
Movie Theaters - Toast
- Regal Movie Theaters Closing All Locations in US/UK - Cinemark, AMC Entertainment Drop on News
- The British-based company is the largest circuit in the U.K with more than 120 sites, and the second-largest in North America
- "The impact of COVID-19 on our business and the wider leisure industry has been substantial, with the closures of all of our cinemas worldwide for an extended period," said Cineworld CEO Moshe "Mooky" Greidinger in a recent statement.
New York - Shutting Down 9 Zip Codes
- New York City Mayor Bill de Blasio announced on Sunday a plan to close non-essential businesses and schools in nine zip codes in Brooklyn and Queens
- The areas are listed by postal ZIP codes and include parts of Far Rockaway, Borough Park, Midwood, Gravesend, Bensonhurst, Sheepshead Bay and Kew Gardens. (There are significant population of Orthodox Jews in those areas
Covid in The White House
- Any thoughts on how this originated?
- Plenty of conspiracy theories floating around
- Miracle - DON'T FEAR COVID?
--- Trump Miracle Tweet Monday: "I will be leaving the great Walter Reed Medical Center today at 6:30 P.M. Feeling really good! Don't be afraid of Covid. Don't let it dominate your life. We have developed, under the Trump Administration, some really great drugs & knowledge. I feel better than I did 20 years ago!"
Final Covid-19 Update
- Steven Miller no pos, plus some coast guard high ups
- Amazon on Thursday released comprehensive data into the spread of the coronavirus among its employees, disclosing for the first time that more than 19,000 workers contracted the virus this year.
- Percentage not out of line with the rest of the U.S. (actually a bit below)
Stimulus Update
- Opps - President Trump rejects stimulus offer from House Democrats and instructs them to stop talks until after election 
- Just a thought - maybe if someone is on high dosage of experimental drugs they should pause decision making for a bit....
- Market caves on this tweet
 Tesla AutoPilot
- When will you allow Autopilot to drive your car?
- Tesla Inc's Autopilot has ranked sixth in 10 driver assistance systems evaluated in a European safety assessment, scoring low on its ability to keep drivers engaged.
- The Tesla Model 3's Autopilot scored just 36 when assessed on its ability to maintain a driver's focus on the road. But it gained the highest marks for performance and ability to respond to emergencies, receiving an overall score of 131 and a rating of 'moderate'.
- In contrast, the Mercedes GLE's system, which had the highest overall score of 174 and received the top rating of 'very good', received a score of 85 for driver engagement. Most other vehicles had scores of 70 or above for driver engagement.
Hologram Calls
- A Los Angeles company has created phone booth-sized machines to beam live holograms into your living room.
- The device made by PORTL Inc lets users talk in real time with a life-sized hologram of another person.
- Each PORTL device is seven feet (2.1m) tall, five feet (1.5m) wide and two feet (0.6m) deep, and can be plugged into a standard wall outlet. Anyone with a camera and a white background can send a hologram to the machine in what Chief Executive David Nussbaum calls "holoportation."
- The machines also can be equipped with technology to enable interaction with recorded holograms of historical figures or relatives who have passed away.
Interesting
- Facilitating ransomware payments to sanctioned hackers may be illegal, the U.S. Treasury said on Thursday, signaling a crackdown on the fast-growing market for consultants who help organizations pay off cybercriminals.
- In a pair of advisories, the Treasury's Office of Foreign Assets Control and its Financial Crimes Enforcement Network warned that facilitators could be prosecuted even if they or the victims did not know that the hackers demanding the ransom were subject to U.S. sanctions.
John Called It
- Democrats in of the House of Representatives will introduce a bill next week to limit the tenure of U.S. Supreme Court justices to 18 years from current lifetime appointments, in a bid to reduce partisan warring over vacancies and preserve the court's legitimacy.
- The new bill, seen by Reuters, would allow every president to nominate two justices per four-year term and comes amid heightened political tensions as Republican President Donald Trump prepares to announce his third pick for the Supreme Court after the death on Sept. 18 of Justice Ruth Bader Ginsburg, with just 40 days to go until the Nov. 3 election.
Debates
- Update on 1st Prex Debate
- What to expect with the VP Debate?
-- Plexiglass barriers
Apple - Off Shelves
- Apple's online store will only displayed Apple products.
- Previously, Apple stores had carried headphones and speakers from third-party manufacturers going back years, especially if they closely integrated with Apple services like AirPlay, which enables users to stream music from an iPhone to a speaker without plugging in a cord.
- Sonus and other brands pulled from shelves
UPDATES
- No Agenda this week - have to listen pre-election, so much to learn to know
- The Disciplined Investor Podcast - Dr. Richard Smith- weaponization of social media, surveillance capitalism and the tiktok deal
Boeing News
- Slashes sales forecast for new aircraft
- Expects Coronavirus pandemic to hurt sales for more than a decade!
Fed Fiscal Fit
- Federal Reserve Chairman Jerome Powell warned of potentially tragic economic consequences that could result if Congress and the White House don't provide additional support to households and businesses disrupted by the coronavirus pandemic.
- Admission that monetary stimulus just won't do the job this time
Thought - Question...
- What will the holiday shopping look like this year?
- Who are losers/winners?
- Examples - Amazon, UPS, FedEx, International Paper (IP), Packaging Corp (PKG), Overstock, Shopify
---
420 Stocks ...

Stocks to watch: CGC, STZ, TLRY, CRON, MJ, NBEV
---
Love the Show?
Then how about a Donation?
---

*** NEW INTERACTIVE CHARTS ***
Winners will be getting great stuff like the new DHUnplugged Shirts (Designed by Jimbo) -
PLUS a one-of-a-kind DHUnplugged CTP Winner's certificate..

CLICK HERE FOR MORE CHARTS ON TRADING VIEW
---
UPDATE - NEW ETF - Global X Millennials Thematic ETF Challenge!
The top holdings of Global X Millennials Thematic ETF (MILN) include stocks many investors would expect, such as Facebook, LinkedIn and Amazon, which take advantage of the tech tendencies of millennials. But some names might be more surprising like real estate investment trusts AvalonBay Communities and Equity Residential, and Home Depot, which could benefit from millennials moving out of the home of their parents.
We are creating the DH Old Codger Index Portfolio to compete against this new ETF to see how "old school" stocks do in comparison. Companies in our index will include: (updated names as of 8/29/16)
We have the performance summary running (daily and since inception of 5/6/16) - DHOCI vs. Millennials ETF Battle
---
 Ring's New Security Camera
- Mini Drone
- The new Always Home Cam is an autonomous drone that can fly around inside your home to give you a perspective of any room you want when you're not home. Once it's done flying, the Always Home Cam returns to its dock to charge its battery. It is expected to cost $249.99 when it starts shipping next year.
Big News
- Microsoft rebrands Bing as Microsoft Bing, according to company blog  
- At least they did not do Bing+
Fed Limericks
Blake Huges
As the Chair of the Federal Reserve,
The economy you have to preserve,
So print, buy and borrow,
Or else there'll be sorrow
and Trump's gains will be put in reverse
John's Score (C-)
---
See this week's stock picks HERE
---
Follow John C. Dvorak on Twitter
Follow Andrew Horowitz on Twitter
---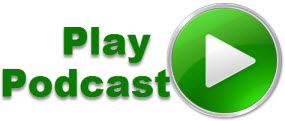 Podcast: Play in new window | Download (Duration: 58:52 — 54.2MB)
Subscribe: RSS