The fight to vote on a Supreme court pick provides bad news for markets. Worries about a second wave are starting to be seen, but there are still bright spots in the economic outlook.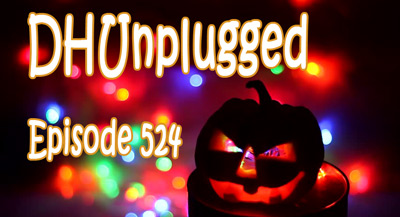 Massive supply hits markets, taking money away from some of the tech names that have rocketed higher over the past few months.
What is Halloween going to look like this year? We get to that and plenty of other key news items impacting markets.
Fed Limericks are Back – PLUS we are now on Spotify !
---
Click HERE for Show Notes and Links
DHUnplugged is now streaming live - with listener chat. Click on link on the right sidebar.
---
Love the Show?
Then how about a Donation?
---
Follow John C. Dvorak on Twitter
Follow Andrew Horowitz on Twitter
Sell-Off Continues
RBG Replacement Debate - poses risk for markets
LockDowns - Recovery Trade Falters
Massive Supply Hits Markets
SPAC mania continues (another sign of excess)
Market Update
3-weeks down - Tech hit hardest
TikTok - Deal or No Deal?
Fed Commentary Blamed for Sell-off - But started well before
Euphoria turns to Fear - just taking out excess froth
S&P500 - Worst Start to a September since 2002
- Energy worst sector YTD and Tech Best
Market Sectors 2020
- Energy worst
- Tech First
Why is Supreme Court Replacement a Market Issue?
- Battle for the Senate to vote before election
- Takes time away from Senate to approve any additional stimulus
- Major push by Republicans to get this done - congress not capable of doing two things at once
EV News
- Nikola announced early Monday that founder Trevor Milton is voluntarily stepping down as executive chairman. (down 20%)
- The electric truck company said the board accepted Milton's resignation from the role and the board. Stephen Girsky, former vice chairman of General Motors and a member of Nikola's board, has been appointed chairman of the board, effective immediately.
- This comes after fraud report by Hindenburg Research
- GM stands behind the Nikola investment
A Hallo Ween?
- Will there be trick-or-treater's this year?
- Candy companies in a panic - 15% of the industy's annual sales.
- Ideas floated: Instead of going door-to-door, talk of families planning to host candy scavenger hunts, tie individually-wrapped treats to a tree in the front yard or have trick-or-treating stops for their kids in different rooms of their own home.
- Some neighborhoods plan to have socially distanced costume parades before returning home to enjoy bags of candy purchased for their own households.
Pandemic Fatigue
- "Pandemic fatigue" has set in across parts of Europe where the outbreak, which appeared contained over the summer, is on the rise again in some countries that were hailed early on for stamping out massive outbreaks.
- Britain now discussing potential for nationwide lock-down again
---- UK ordering pubs to close at 10PM amid surge in Covid-19 cases (rising over the past 30 days again)
---- Stay at Home/Work from home urged by Johnson
CDC Reversal
- The Centers for Disease Control and Prevention on Friday reversed controversial coronavirus testing guidance, which previously said that people who didn't have symptoms but were exposed to an infected person "do not necessarily need a test."
- The new guidance says that people without symptoms who have been in close contact with an infected person "need a test."
Covid/GDP
Final Covid Updates
- Medicare will not cover the cost of administering any coronavirus vaccine approved for emergency use, according to the WSJ
- What is the point of this announcement?
- AND - CDC says it erroneously posted guidance suggesting COVID-19 spreads through air beyond six feet, according to CNBC
---- What is going on with the CDC?
Roku - Mover
- Roku and Comcast reach agreement for Roku to carry the Peacock network - stock up 15%
FWIW
- Apple's recent drop from the highs erased $500 billion in market cap
- About the size of the Singapore Stock Exchange (Thailand too)
Banks - Ooops
- Financial stocks sold off on Monday, led by Deutsche Bank and JPMorgan, after a report that several global banks moved allegedly illicit funds over the past two decades.
- A new investigation by BuzzFeed and the International Consortium of Investigative Journalists found banks' internal compliance officers flagged a total of more than $2 trillion in transactions between 1999 and 2017 as possible money laundering or other criminal activity.
- Seems off as the report does not indicate wrongdoing - just indications and flagged transactions
- No proof of anything
Chart of the Decade?
- Train Wreck last 20 years
Quibi - Calling it Quits?
- The streaming-video service, founded by Hollywood mogul Jeffrey Katzenberg, has struggled to sign up subscribers in a competitive online-video marketplace.
- And who is the CEO? (Meg Whitman)
TikkTokkkkkk
- A deal China's ByteDance has struck with Oracle Corp and Walmart Inc over the future of its video-streaming app TikTok is unlikely to receive Chinese government approval, state-backed newspaper Global Times said in an editorial.
Amazon News
- New Halo band
--- No face, fitness, sleep tracker as well as mood discovery ( I bought the early release to check out)
- New Prime Bike (deal with Escelon) to compete in the Peleton Space
---- The $500 exercise bike is a virtual clone of the $1900 Peloton bike minus the screen — even the color scheme and design are the same. The bike is available now from Amazon (and Walmart with slightly different branding).
-- No Screen, provide your own
---- According to Tech Crunch - The Prime Bike has nearly every feature found on a Peloton bike from multiple adjustments to front-mounted wheels for easy movement. Instead of toe clips, the Prime Bike uses straps to lock riders' feet to the pedals. However, the Prime Bike weighs 80 lbs instead of the Peloton's 135 lbs, which suggests it's not as well built and lacks the solid feel of a Peloton.
---+--There are countless spinning bikes available for less than the Peloton cost, and many are available on Amazon. Few are as blatant of a knock-off as the Prime Bike, though. Amazon has a long, well-documented history of producing and selling products that draw heavy influence from popular products.
Just in - TESLA
- Looks like annual meeting and "battery Day" not going so well (Stock off 10% 12% on the day)
Economic Bright Spot
- U.S. Existing-Home Sales Increase to Fastest Pace Since 2006
- Sneakers too! Nike puts up a pretty astounding quarter. (Stock up 12% A/H)
---
420 Stocks ...

Stocks to watch: CGC, STZ, TLRY, CRON, MJ, NBEV
---
Love the Show?
Then how about a Donation?
---
*** NEW INTERACTIVE CHARTS ***
Winners will be getting great stuff like the new DHUnplugged Shirts (Designed by Jimbo) -
PLUS a one-of-a-kind DHUnplugged CTP Winner's certificate..

CLICK HERE FOR MORE CHARTS ON TRADING VIEW
---
UPDATE - NEW ETF - Global X Millennials Thematic ETF Challenge!
The top holdings of Global X Millennials Thematic ETF (MILN) include stocks many investors would expect, such as Facebook, LinkedIn and Amazon, which take advantage of the tech tendencies of millennials. But some names might be more surprising like real estate investment trusts AvalonBay Communities and Equity Residential, and Home Depot, which could benefit from millennials moving out of the home of their parents.
We are creating the DH Old Codger Index Portfolio to compete against this new ETF to see how "old school" stocks do in comparison. Companies in our index will include: (updated names as of 8/29/16)
We have the performance summary running (daily and since inception of 5/6/16) - DHOCI vs. Millennials ETF Battle
---
NYC Restaurants
- More than 80 percent of New York City restaurants, bars and other venues were unable to pay their full rent last month, according to a survey of more than 450 such businesses.
- The survey conducted by the NYC Hospitality Alliance found about 34 percent of restaurants, bars, nightclubs and event venues could not pay any of their August rent.
- In addition, 48 percent said they could pay some of their rent, and 5 percent said they were not sure how much of their rent they expected to pay. Just under 13 percent said they expected to pay all of their August 2020 rent.
Fed Limericks
Chris from S. Africa
There was a young boy from Nantucket
A short trader who feared the Fed puppet
The markets looked grim,
Jerome Pow-ell stepped in
and the boy exclaimed, "...told you so, f**k it!"
John's Score (C-)
---
See this week's stock picks HERE
---
Follow John C. Dvorak on Twitter
Follow Andrew Horowitz on Twitter
---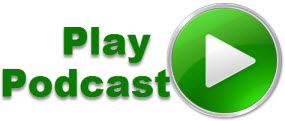 Podcast: Play in new window | Download (Duration: 1:01:07 — 56.2MB)
Subscribe: RSS