A few important items to keep an eye on.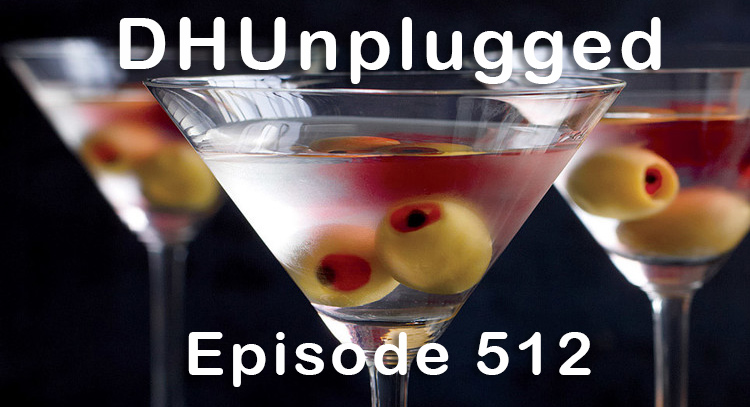 Some big news in the airline space and an update on the worrisome trend with new cases around the country.
We also have some thoughts on the upcoming employment report – to be released on Thursday.
Fed Limericks are Back – PLUS we are now on Spotify !
---
Click HERE for Show Notes and Links
DHUnplugged is now streaming live - with listener chat. Click on link on the right sidebar.
---
Love the Show?
Then how about a Donation?
---
Follow John C. Dvorak on Twitter
Follow Andrew Horowitz on Twitter
Virus Breakout
Re-closing Spooks Markets
Social Media Gets Slammed
Markets Take a Breather - Shaken, but not too Stirred
Horowitz Covid-19 Tested Today
Market Update

Major Markets down 3% last Week
Finishing up the quarter - the best 3 months since 1998
Fed Releases results of the stress tests
Banks/Financial ETF off by 5.8% for the week
Blowout Pending Housing Sales +44% from last month
Tech Sell-off...Big names come under pressure as social media advertisers taking a "pause"
Some saying that the new lead by Dems is impacting the markets - more than other items.
Quick Covid019 testing experiences
- Miami fiasco
- Antibody and swab test today
Something to keep an eye on
- Potential for a massive rebalance to occur over the next week or so
- Big month/quarter for stocks - mandatory re-balance for institutions, pension plans
- Consider 50/50 portfolio - possibility that it is now a 60/40 portfolio after a 20% up for S&P 500 for the quarter.
Lots of changes that we are going to have to get used to ....
- Dixie Chicks dropping the "Dixie" part of their name - Now knows as The Chicks
- Master Bedrooms? Master Bathrooms? Really?
- An estate agent group in Texas has said it will stop using the term 'master' when describing bedrooms or bathrooms after complaints over its association with slavery.
---- New Name Primary....
Airlines - Good or Bad News?
- American Airlines Group Inc. said it would sell flights to capacity starting July 1, abandoning caps on passenger loads that were designed to promote social distancing amid the coronavirus pandemic.
- Customers will still be notified when they're booked on crowded flights and can move their reservations at no cost, the airline said in a statement Friday.
- In addition, as of June 30, American will ask customers to certify that they have been free of Covid-19 symptoms for the previous 14 days.
- United Airlines Holdings Inc. hasn't guaranteed to block seats.
- By contrast, Delta Air Lines Inc. has said it will keep middle seats open through Sept. 30.
- Southwest Airlines Co. has committed to block middle seats unless customers are traveling together.
More Airlines:
- Delta Air Lines is planning to send notices to warn more than 2,500 pilots next week about potential furloughs, according to a company memo sent Friday.
- The carrier and the labor union that represent the carrier's more than 14,000 pilots has reached an agreement for an early retirement option, a step toward reducing headcount as the coronavirus continues to ravage air travel demand.
- US travelers banned from enter EU - block extended
Big changes to College Sports
- For the most part, football is the only sport that generates profits at most schools.
- 43 Division I teams have been eliminated in the last 12 weeks, and more than 130 programs have been cut across all NCAA levels.
- By comparison, just 57 programs were cut in the previous three years, combined.
- Hit hardest are men's and Woman's Tennis and Volleyball.
And what about Gyms?
- Planet Fitness: Over 200 people were possibly exposed to COVID-19 at a PLNT gym in West Virginia, according to CBS News  
FedEx Blows Past Expectations
-  Company reports Q4 (May) earnings of $2.53 per share, $0.91 better than the S&P Capital IQ Consensus of $1.62; revenues fell 2.5% year/year to $17.36 bln vs the $16.54 bln S&P Capital IQ Consensus.
---- Looking deeper, company earnings last year was $5.01 - so earnings dropped 50% year-over-year. (Stock was $170 a year ago vs $153 now)
----- Announced that it is cutting cap-ex by $1 billion
- "Virtually all revenue and expense line items were affected by the COVID-19 pandemic during the quarter. While commercial volumes were down significantly due to business closures across the globe, there were surges in residential deliveries at FedEx Ground and in transpacific and charter flights at FedEx Express, which required incremental costs to serve."
- Outlook: FedEx is not providing an earnings forecast for FY21. "While the near-term outlook is unclear, we expect to benefit from the global recovery as we leverage the strength of our unmatched air network and U.S. residential capabilities, our yield management efforts and multiple initiatives to improve our financial performance."
- Stock up 9% after-hours
Apple -12 Rumor
- According to reports - the iPhone 12 will ship without earbuds or a power adapter.
- This is to keep the cost at the same level as the Apple 11
- The cost issue is said to be the result of the new iPhone offering 5G support, causing the cost of manufacturing the phone to be higher than previous models.
Microsoft Stores - Surprised?
- Microsoft Corp said on Friday it would close its retail stores and take a related pre-tax asset impairment charge of $450 million in the current quarter.
- Company said it would continue to serve customers online, with team members working remotely from corporate facilities.
- They also said it will rethink other spaces that serve all customers, including operating Microsoft Experience Centers in London, New York City, Sydney, and Redmond campus locations.
OOPS!
- The federal government sent coronavirus stimulus payments to almost 1.1 million dead people totaling nearly $1.4 billion, Congress's independent watchdog reported Thursday.
- Seems that death notices crossed in mail in haste to get the money out?
Social Media Under Fire
- Several major companies are "Pausing" advertising from Facebook and Instagram
- In protest of what they say are the site's failures to stop the spread of hate. #StopHateforProfit
- Coca-Cola, Denny's, Patagonia, Eddie Bauer, Diageo, Hershey's, Honda, Starbucks, Upwork, Unilever, Verizon (to name a few)
- Other social media companies impacts: Twitter, Snap, Google
- Is this just virtue signalling with some convenient timing (reduce advert costs) or something that actually has legs?
Gun Sales Booming!
- Smith & Wesson Brands taps near three-year high
Fake Meat Update
- Beyond Meat is down sharply today as Barclays downgraded the stock to Underweight from Overweight.
- This follows after a CBC News report late last week that indicated that McDonald's (MCD) had quietly ended a six-month trial run for BYND's plant-based burger in Canada with no current plans to add it to the menu.
Casino Update
- Nevada Gaming Board reports May gaming win -99.4% yr/yr to $5.8 mln; -99.3% yr/yr to $3.8 mln on the Las Vegas Strip  
Lululemon
- Company acquires Mirror for $500million
- Advancing into stay at home gum trend
Friday - Market Closed
- But Employment Report will be coming on Thursday
- Expectations? Will they fix the problem of people "not" looking for work?
Uber - another stab at it
- Uber is looking to buy Postmates
- What is the big rush for food delivery? UberEats loses money for company.
- $2.6billion price tag
---
420 Stocks ...

Stocks to watch: CGC, STZ, TLRY, CRON, MJ, NBEV
---
Love the Show?
Then how about a Donation?
---
*** NEW INTERACTIVE CHARTS ***
Winners will be getting great stuff like the new DHUnplugged Shirts (Designed by Jimbo) -
PLUS a one-of-a-kind DHUnplugged CTP Winner's certificate..

CLICK HERE FOR MORE CHARTS ON TRADING VIEW
---
UPDATE - NEW ETF - Global X Millennials Thematic ETF Challenge!
The top holdings of Global X Millennials Thematic ETF (MILN) include stocks many investors would expect, such as Facebook, LinkedIn and Amazon, which take advantage of the tech tendencies of millennials. But some names might be more surprising like real estate investment trusts AvalonBay Communities and Equity Residential, and Home Depot, which could benefit from millennials moving out of the home of their parents.
We are creating the DH Old Codger Index Portfolio to compete against this new ETF to see how "old school" stocks do in comparison. Companies in our index will include: (updated names as of 8/29/16)
We have the performance summary running (daily and since inception of 5/6/16) - DHOCI vs. Millennials ETF Battle
---
Fed Limericks
Rich Alrtman
Some are forever cranky,
Easy way to rhyme Bernanke
Andrew sez, no point in analysis
Via the Fed's economic paralysis
Got to remain optimistic,
For Survival to be realistic
JCD Score (D)
James Balfour
We thought Greenspan a hero, Bernanke a zero
Yellin was small and Powell almost tall
But now we all know, there's nowhere to go
Rome burns! - there's nowhere to turn - they're nothing but later day Neros
JCD Score ()
---
See this week's stock picks HERE
---
Follow John C. Dvorak on Twitter
Follow Andrew Horowitz on Twitter
---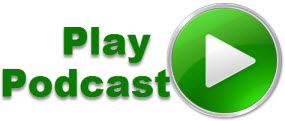 Podcast: Play in new window | Download (Duration: 1:01:12 — 56.3MB)
Subscribe: RSS