MASSIVE CRASH – Oil, Stocks, Bond yields….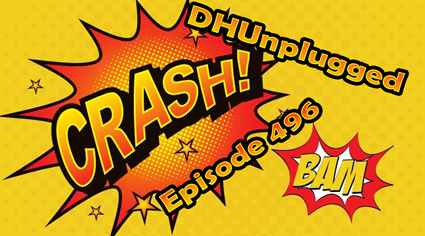 A massive stimulus package is being planned – payroll tax holiday?
Volatility rockets to highs not seen since the Great Recession….
YES – Limericks are Back!
PLUS we are now on Spotify !
---
Click HERE for Show Notes and Links
DHUnplugged is now streaming live - with listener chat. Click on link on the right sidebar.
---
Love the Show?
Then how about a Donation?
---
Follow John C. Dvorak on Twitter
Follow Andrew Horowitz on Twitter
OIL - Crash
U.S. Treasuries - Historic Low Rates - CRASH
Global Equities - CRASH
F E D - Negative Rates Priced in for April
(Limericks are Back)
Market Update
Stock Slammed on CornoaVirus Spread (DJIA off ~4,200 pts from high)   -5,600 at the low
Markets HALTED Monday morning for 15 minutes (5% Futures halt most of Sunday night into Monday Morning)
FULL MARKET HALT at 9:35am Monday Moning for 15 minutes
30-Year U.S. Treasury Yield hits: ALL TIME LOW - (BELOW 1% Monday)
10-Year U.S. Treasury Yield hits: ALL TIME LOW
100% Change of a of 1.00% Cut at March Meeting
VIX > 20 25 45 35  55

YTD Markets - DJIA -13%, SP500 -12% NASDAQ -10%
Yield Curve Collapses
Crude Oil
- Price war after OPEC and Russia do not agree on production goals
- Oil plunges 24% for worst day since 1991, hits multi-year low after OPEC deal failure sparks price war
- Saudi Arabia decided to pump away and cut prices
--- Spite Trade?
- Crashed 30% in overnight trading
- Down to $27 - then bounced a bit (December 2008 low was $32)
FED Rate Decision Meeting - March 18th
- Pricing in a 100% chance of 1% rate cut (to 0.00%) - ZIRP
- Now discussions about the potential for a negative rate by June
- Not good for Financials/Bank Stocks
Bank Stocks - Kapow!
Here comes the Cavalry!
- - Markets are watching for fiscal policy packages from
- Italy (expected to be $10 bln)
- South Korea  (expected to limit short selling as well)
- Australia (expected to be approx AUD $10 bln)
- Japan (expected to be approx $4 bln)
- U.S. Payroll tax cut and industry specific assistance (Mitch McConnell does not like the idea of a payroll tax cut)
------ President Trump wants Congress to suspend payroll tax through early November
----- FOLLOW UP - 3:26PM President Trump's meeting with Senate Republicans ended without any resolution on COVID-19 economic plan
--- Which would be better - Payroll tax cut or sick leave paid for by govy?
- As part of its continuing efforts to make sure the funding, or repo, markets are working properly, the central bank said it will up the amount it offers in overnight operations from $100 billion to $150 billion through Thursday.
- In addition, it will increase the two-week repo operation offerings from at least $20 billion to at least $45 billion.
Why Is Kudlow Still Employed?
- He never tells it as it is
- How harmful is he to investors?
- Listen..... (When asked by reporter about the potential shortfall of revenue with payroll tax holiday)
"V" or "U" or ?
- Economists are torn between the shape of the potential recovery - which will it be?
- "L"?
Tracking The Spread
- Good Website - TRACKING John's Hopkins
Getting real!
- New York Governor Andrew Cuomo employs national guard to New Rochelle to stem coronavirus
- Entire country of Italy is on lock-down
- Travel Advisory
---- U.S. citizens, particularly travelers with underlying health conditions, should not travel by cruise ship. CDC notes increased risk of infection of COVID-19 in a cruise ship environment. In order to curb the spread of COVID-19, many countries have implemented strict screening procedures that have denied port entry rights to ships and prevented passengers from disembarking. In some cases, local authorities have permitted disembarkation but subjected passengers to local quarantine procedures. While the U.S. government has evacuated some cruise ship passengers in recent weeks, repatriation flights should not be relied upon as an option for U.S. citizens under the potential risk of quarantine by local authorities.  
FREE TRADING - NOT
- Free stock-trading pioneer Robinhood is experiencing another major outage Monday, keeping clients on the sidelines during another historic day for stocks.
- "Trading is currently down on Robinhood and we're investigating the issue," the Silicon Valley start-up said Monday shortly after the opening bell. "We are experiencing issues with equities, options and crypto trading. We are working to resolve this issue as soon as possible."
Hedgie:
- David Tepper says not surprised bid/ask spreads of widened given volatility.
- Says it is risk management problem, not a liquidity problem; says this is nothing like the financial crisis
Amazon/Pentagon Cloud Deal
- A U.S. judge said Amazon.com Inc is likely to succeed on a key argument of its challenge to the U.S. Department of Defense's decision to award cloud computing deal worth up to $10 billion to Microsoft Corp.
Out with the Old...
- President Donald Trump said on Friday that Republican U.S. Representative Mark Meadows will become White House chief of staff.
- Right after the appointment, Meadows on voluntary quaratine as he came in contact with someone who tested positive.
Rusian Constitutional Change?
- Russian President Vladimir Putin on Tuesday opened the door to constitutional changes that would allow him to remain in power until 2036, but said he favored term limits once the country became politically "mature".
---
420 Stocks ...

Stocks to watch: CGC, STZ, TLRY, CRON, MJ, NBEV
---
Love the Show?
Then how about a Donation?
---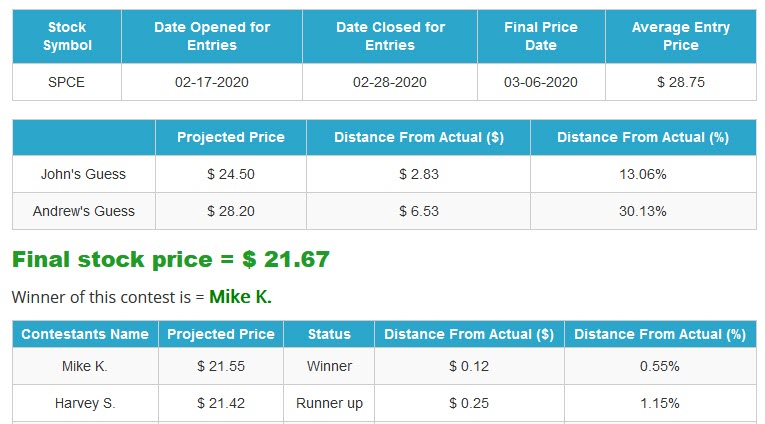 *** NEW INTERACTIVE CHARTS ***
Winners will be getting great stuff like the new DHUnplugged Shirts (Designed by Jimbo) -
PLUS a one-of-a-kind DHUnplugged CTP Winner's certificate..

CLICK HERE FOR MORE CHARTS ON TRADING VIEW
---
UPDATE - NEW ETF - Global X Millennials Thematic ETF Challenge!
The top holdings of Global X Millennials Thematic ETF (MILN) include stocks many investors would expect, such as Facebook, LinkedIn and Amazon, which take advantage of the tech tendencies of millennials. But some names might be more surprising like real estate investment trusts AvalonBay Communities and Equity Residential, and Home Depot, which could benefit from millennials moving out of the home of their parents.
We are creating the DH Old Codger Index Portfolio to compete against this new ETF to see how "old school" stocks do in comparison. Companies in our index will include: (updated names as of 8/29/16)
We have the performance summary running (daily and since inception of 5/6/16) - DHOCI vs. Millennials ETF Battle
---
Bad Markets - Good For Some...
- Thomas Peterffy, billionaire founder of Interactive Brokers, told CNBC last week that stock trading on his platform has soared during the coronavirus concern-driven market swings.
- "We've been doing on the average 1.2 million trades a day for our customers, which is about 50% higher than we used to last year," Peterffy said.
- "Account openings have doubled over the past two months," he added. "It is great for business, but it's a sad situation."
Hit hard
- Occidental Peroleum slased dividend  - the first time in 30 years
- Oil compaies are going to continue having trouble with Crude sub $40
- Plan floating for Fed loans (sweet deals) to the energy sector
Fed Limericks
Dylan Lawrence
Trump has advice for Chair Powell:
"Lower rates!" is his constant howl.
So like a good porter,
Jay lowered two quarter.
Stocks fell, upsetting Trump's bowel.
JCD Score (A- )
Dylan Lawrence
I'm obsessed with COVID-19.
Lower rates I have never seen!
So I joined all the bears,
And sold all my shares,
In an effort to wipe my slate clean.
JCD Score (A )
---
See this week's stock picks HERE
---
Follow John C. Dvorak on Twitter
Follow Andrew Horowitz on Twitter
---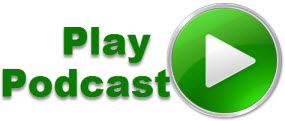 Podcast: Play in new window | Download (Duration: 1:01:13 — 56.3MB)
Subscribe: RSS