Stocks remain in a consolidation pattern, looking for a catalyst to get past previous all-time highs.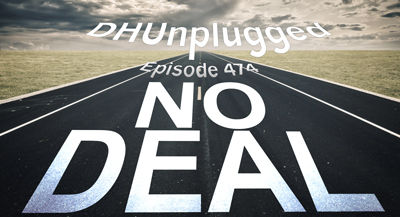 China trade deal continues the on- and off-again motion as trade talks conclude with China cutting their trip short.
Commentary on oil prices, economic reports, the Repo market and more….
PLUS we are now on Spotify !
---
Click HERE for Show Notes and Links
DHUnplugged is now streaming live - with listener chat. Click on link on the right sidebar.
---
Love the Show?
Then how about a Donation?
---
Follow John C. Dvorak on Twitter
Follow Andrew Horowitz on Twitter
Stocks fall last week
Options Expiration - Quad Witching - Volume surges Friday
FedEx tumbles on poor guidance - What to blame????
The Fed continues its dovish path
New narrative regarding the China "Talk and Walk"
Impeachment Hearings - Pelosi announces impeachment inquiry into Trump as pressure grows over alleged abuses of power...
Market Update
- Now Saudi Oil Fields will take longer to fix than first thought
- Last week they came out and said that it will be a faster fix than initially thought
- The Fed drops rates by 0.25% and talks about the potential of further bond purchased (if needed)
- Consumer Confidence drops a bit from 130's to mid 120's for August (drops the most in 9 months)
- Yields dropping again - bond buying restarts after 3 week respite.
- Markets take a leg lower today on potential impeachment hearings - then try to snap back with release of Trump Phone transcripts.
- Tech wreck - high flyer's (expensive value'd) stocks taking a beating today
Saying Goodbye..
- The world's oldest travel firm Thomas Cook collapsed on Monday, stranding more than half a million holidaymakers around the globe and sparking the largest peacetime repatriation effort in British history.
- The liquidation marks the end of a British company that started in 1841 running local rail excursions before pioneering the package holiday and growing into one of the world's largest tour operators.
- It ran hotels, resorts and airlines for 19 million people a year in 16 countries. Employing 21,000, it currently has 600,000 people abroad, forcing governments and insurance companies to coordinate a huge rescue operation.
Money Market Follow Up
- Bank liquidity drying up?
- Fed injects $75 billion into system as overnight rates soar
- Follow up - EVERY DAY last week there was $75 billion injections through repos
Fed Got Your Back
- Saint Louis Fed President James Bullard (voting FOMC member in 2019, typically dovish) says Fed may choose to provide more accommodation if necessary.
- He does not believe trade uncertainty will dissipate.
Europe - Down and Out
- Manufacturing Slows Again
-Draghi capitulates and says things are worse than they thought

Trade Deal?
- Chinese Delegates talked then walked
- Not visiting farmland as was the plan - markets read this as no-go on any deal
- - FOLLOW UP - PR SPIN - The just did not want to go because they thought it would be a "media circus"
- - - NEW FOLLOW UP - Treas Sec. Mnuchin (to the "surprise" of President Trump), says the U.S. asked them not to go to farmland - to avoid confusion. (Translation - China was not mad - all is well with the trade talks)
FedEx - Tea Leaves (FOLLOW UP)
- What We saw:
-- Before the open today, FedEx announced a price hike for shipments starting in 2020. Timing seemed fishy.
- What actually happened: FedEx comes in much worse than expected, company guides down, blames trade issues
- Stock down 13% to Dec 2018 lows
Apple News
- Apple will launch a legal challenge on Tuesday to a European Commission order to pay 13 billion euros ($14.4 billion) in Irish back taxes in a landmark case in the EU's crackdown on tax avoidance by multinational companies.
- The iPhone maker is expected to send a six-man delegation headed by Chief Financial Officer Luca Maestri to the two-day court hearing at the Luxembourg-based General Court, the EU's second highest court.
- In August 2016, the Commission said tax rulings by Ireland in 1991 and in 2007 had artificially reduced Apple's tax burden for over two decades, effectively making it illegal state aid.
- In other Apple news: The company is moving some of its production for Macbooks from China to Austin to avoid tariffs
--- On the heels of Tim Cook meeting with President Trump and some tariffs lifted for Apple products. (Timing???)
Will it ever end?
- Three House committees on Monday began investigating reported efforts by President Donald Trump and his personal lawyer, Rudy Giuliani, "to pressure the government of Ukraine to assist" Trump's re-election campaign by having Ukraine probe former Vice President Joe Biden and his son.
More Market Mayhem
- Trading on Egypt's stock exchange was suspended on Sunday after the EGX 100 dropped by 5%, a fall that analysts linked to protests which broke out in Cairo and other cities over the weekend.
- It was the first suspension for such a sharp move in prices since 2016, when Egypt embarked on a three-year economic reform programme backed by the International Monetary Fund, devaluing its currency and undertaking austerity measures.
- The benchmark index is now up marginally this year.
Facebook Fallout (Part 650++)
- Facebook on Friday said that it's suspended tens of thousands of apps as a result of an investigation into its software developer ecosystem that was launched following last year's Cambridge Analytica scandal.
- "To date, this investigation has addressed millions of apps," the company said in a blog post. "Of those, tens of thousands have been suspended for a variety of reasons while we continue to investigate."
- Facebook began the probe after data firm Cambridge Analytica improperly accessed the data of 87 million Facebook users and used it, in part, to target ads for Donald Trump in the 2016 presidential election.
- The suspended apps are associated with 400 developers and were booted for a variety of reasons, Facebook said. Some failed to respond to Facebook's request for information.
- The company said it also banned a number of apps for "inappropriately sharing data obtained from us, making data publicly available without protecting people's identity or something else that was in clear violation of our policies."
Freedom of Speech? Not in Florida Schools....
- A South Broward High School senior Elijah Ruby had been handing out fliers advertising a climate change protest when a school administrator told him he would be suspended from campus for a day and barred from attending prom and other special class events.
- The fliers contained information about the upcoming Global Youth Climate Strike in Broward County on Sept. 20, part of a worldwide series of student strikes that day.
Back in The Middle East
- U.S. President Donald Trump has approved sending American troops to bolster Saudi Arabia's air defenses after Saturday's attacks on the kingdom's oil facilities, which Washington has blamed on Iran, the Pentagon said on Friday.
- The Pentagon said the deployment would involve a moderate number of troops and would be primarily defensive in nature. U.S. Marine General Joseph Dunford, chairman of the Joint Chiefs of Staff, said the deployment would not reach thousands of forces but he declined to be more specific.
- Exactly how does this impact the U.S.?
Brexit - NEVER ENDING BREXIT
- The Supreme Court overturned Boris Johnson's suspension of Parliament in a blow to his Brexit plan.
Over The Top
- Presidential contender Bernie Sanders released a plan on Tuesday to tax fortunes worth more than $32 million, in a move that follows his Democratic rival Elizabeth Warren's own wealth-tax proposal.
Technical - Spearman Starting to Roll Over
---
420 Stocks ...

Stocks to watch: CGC, STZ, TLRY, CRON, MJ, NBEV
---
Love the Show?
Then how about a Donation?
---

*** NEW INTERACTIVE CHARTS ***
Winners will be getting great stuff like the new DHUnplugged Shirts (Designed by Jimbo) -
PLUS a one-of-a-kind DHUnplugged CTP Winner's certificate..

CLICK HERE FOR MORE CHARTS ON TRADING VIEW
---
UPDATE - NEW ETF - Global X Millennials Thematic ETF Challenge!
The top holdings of Global X Millennials Thematic ETF (MILN) include stocks many investors would expect, such as Facebook, LinkedIn and Amazon, which take advantage of the tech tendencies of millennials. But some names might be more surprising like real estate investment trusts AvalonBay Communities and Equity Residential, and Home Depot, which could benefit from millennials moving out of the home of their parents.
We are creating the DH Old Codger Index Portfolio to compete against this new ETF to see how "old school" stocks do in comparison. Companies in our index will include: (updated names as of 8/29/16)
We have the performance summary running (daily and since inception of 5/6/16) - DHOCI vs. Millennials ETF Battle
---
WeWork Fallout
- Now Softbank wants to remove founder
- Japan's SoftBank Group Corp, the biggest investor in WeWork owner The We Company, is exploring ways to replace Adam Neumann as chief executive of the U.S. office-sharing start-up, four people familiar with the matter said on Sunday.
- Reminiscent of Uber deal
Great Work!
- A college football fan who held up a sign on national TV asking for beer money has raised more than $1 million -- and he's giving it to a children's hospital.
- Carson King's sign said "Busch Light Supply Needs Replenished," and included his Venmo username.
- He displayed it on September 14, during ESPN's "College GameDay," broadcasting from Ames, Iowa, ahead of the matchup between the Iowa Hawkeyes and the Iowa State Cyclones.
- After speaking with his family, he decided that, minus the cost of one case of Busch Light, he'd give the rest of the money to the University of Iowa Stead Family Children's Hospital.
- As word spread of his plans to donate the money, more people decided to contribute.
- Busch Beer and Venmo even caught wind of his plans, and raised the stakes by pledging to match his contribution.
- By Sunday morning, the contributions -- including Busch Beer and Venmo's matches -- had reached $1 million, and were continuing to rise.
Bad Boy
- Days after he was released by the New England Patriots in the wake of a rape allegation, star wide receiver Antonio Brown said on Sunday he was quitting the National Football League.
- Brown's former trainer, Britney Taylor, filed a federal civil lawsuit in Florida on Sept. 10 alleging the 31-year-old raped her at his Miami home in May 2018 and forcibly kissed and sexually assaulted her at his Pittsburgh-area home in June 2017. He denies the charges.
- He is angry because he believes that the contract should hold as they voided his guarantees.
What would John C. Dvorak have written for PC Magazine?
---
See this week's stock picks HERE
---
Follow John C. Dvorak on Twitter
Follow Andrew Horowitz on Twitter
---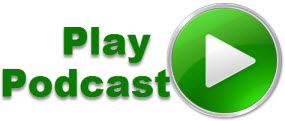 Podcast: Play in new window | Download (Duration: 1:05:08 — 59.9MB)
Subscribe: RSS