Oil rips higher – drone attacks on two Saudi installation create concern about mounting unrest in the region.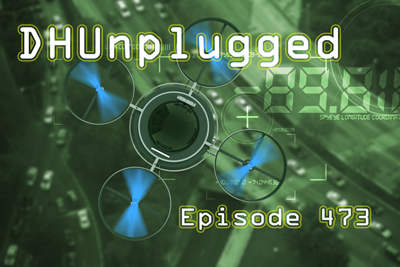 On the cusp of another Fed rate decisions -will they cut again and what will they say about their future plans?
Inflation will see a big move with the jump in oil prices – how will the Fed handle it?
PLUS we are now on Spotify !
---
Click HERE for Show Notes and Links
DHUnplugged is now streaming live - with listener chat. Click on link on the right sidebar.
---
Love the Show?
Then how about a Donation?
---
Follow John C. Dvorak on Twitter
Follow Andrew Horowitz on Twitter
Drone attacks Saudi oil installations
Oil prices gush higher
Oil stocks rally - then shot down
Gas prices up 10% - then collapses
Fed Rate Decision This Week
Market Update
- One of the biggest one-day move of oil futures - on the open Sunday night (shorts crushed)
--- The weekend developments prompted an $8.00, or 14.6%, surge in the price of oil, making for the largest one day jump since December 2008
- Interim Trade Deal idea floated
- Saudi blames IRAN - timing interesting with Bolton Firing
- The Fed is on tap this week - rate cut hopes are elevated
- Oil stocks up - airline/transportation stocks down (reverses on Tuesday with Saudi announcement)
- Weird activity in Money Market system
Money Market Chaos
- Bank liquidity drying up?
- Fed injects $75 billion into system as overnight rates soar
- The Federal Reserve injected billions of dollars into the US financial system in the first such intervention in more than a decade as the central bank sought to alleviate funding pressures caused by a sudden scarcity of cash.
- The cost of borrowing cash overnight via repurchasing agreements known as repos surged between Monday afternoon and Tuesday morning to as high as 10 per cent, a more than fourfold increase, according to Refinitiv data. A senior executive at a large US bank said the sharp rise in the so-called repo rate, reflected a "pretty sizeable dislocation between funding needs and funding" in a key portion of the US money market.
China More Bad News
- Industrial production continues to slow
Interim Trade Deal?
- Do the easy stuff first then get to the hard part
- NEVER WILL WORK
- Shows weakness in US position
FedEx - Tea Leaves
- Before the open today, FedEx announced a price hike for shipments starting in 2020
- Earnings ere out after the close
- Looked fishy - why announce before the earnings???
- Seen this before = Netflix did the same type of move with price hike
- FedEx missed on just about all metrics - stock down 9% after hours (blames trade tensions for miss)
Will it ever end?
- Three House committees on Monday began investigating reported efforts by President Donald Trump and his personal lawyer, Rudy Giuliani, "to pressure the government of Ukraine to assist" Trump's re-election campaign by having Ukraine probe former Vice President Joe Biden and his son.
North Korea Stepping Up Its Game
- The U.S. Treasury Department said Friday that North Korean state-sponsored hacking groups attacked critical infrastructure, drawing illicit funds that ultimately funded the country's weapons and missile programs.
- The groups launched ransomware campaigns among other types of attacks, according to Treasury's announcement. The direct link to North Korea's missile program creates further ethical hurdles for companies, insurers and municipalities that must decide whether or not to pay ransoms to criminal groups that have locked up their files.
- Treasury says three hacking groups are "responsible for North Korea's malicious cyber activity on critical infrastructure." The groups were sanctioned by Treasury's Office of Foreign Assets Control.
- One of the groups was responsible for the infamous WannaCry ransomware attacks of 2017, which cost companies and governments hundreds of millions of dollars.
Peloton IPO Problems
- Music publishers have asked a federal judge to let them double their lawsuit against Peloton Interactive Inc to $300 million, saying the maker of stationary bicycles has streamed more than 2,000 workout videos used without permission.
- The National Music Publishers' Association, a trade group, said on Friday that since suing Peloton in March for copyright infringement, publishers have found a trove of additional songs that the New York-based company knowingly and recklessly offered to customers without first getting required licenses.
- These allegedly included songs from Adele, Beyonce, Ariana Grande, John Legend, Maroon 5, Meek Mill and Taylor Swift, as well as classics such as The Beatles' "I Saw Her Standing There," Ray Charles' "Georgia On My Mind" and The Who's "I Can See For Miles." Publishers want to add 1,324 songs to their lawsuit, the trade group said.
- Smells like a pre-IPO squeeze - pay it off and process to IPO
JCD Freight Indicator
- The Cass Freight Index, a monthly measure of rail, trucking and airfreight volume, dropped 3% in August from a year earlier, the ninth consecutive month of declines. The figures released Friday blamed tariffs for stalling trade.
- "The shipments index has gone from warning of a potential slowdown to signaling an economic contraction," according to the commentary included in the report. "We see a growing risk that GDP will go negative by year's end."
- The report also noted:
-- The index has turned negative before without being followed by a GDP contraction. "However, weakness in demand is being seen across most modes of transportation, both domestically and internationally, with many experiencing increases in the rates of decline."
-- Concern about "the increasingly severe declines in international airfreight volumes (especially in Asia) and the ongoing swoon in railroad volumes, especially in auto and building materials."
-- As the volume of chemical shipments slowed, "our concerns of the global slowdown spreading to the U.S. and the trade dispute reaching a 'point of no return' from an economic perspective grow."
-- Tariffs have "throttled export volumes in many areas of the U.S. economy, most notably agriculture exports and other select raw materials."
Amazon Self-Favoritism
- Amazon Changed Search Algorithm in Ways That Boost Its Own Products
- The e-commerce giant overcame internal dissent from engineers and lawyers, people familiar with the move say.
- The previously undisclosed change, which could help other products, too, risks further antitrust scrutiny.
Back At It
- Remember that many lenders all but gave up on packaging mortgages into securities and selling them after the financial crisis.
- But now banks like Citigroup, Goldman Sachs and Wells Fargo are getting back in to securitization deals
Oxycontin Aftermath
- Purdue Pharma filed for bankruptcy protection with a partial deal aimed at resolving thousands of lawsuits filed by states and local municipalities accusing it of fueling the opioid crisis
- Reports  from the New York's attorney general found $1 billion in previously undisclosed wire transfers as Purdue Pharma owners the Sackler family work to reach a settlement.
STRIKE!
- Autoworkers' Union Goes on Strike Against G.M.
- Nearly 50,000 members at General Motors factories across the Midwest and South are headed to the picket lines today
Vape Fire
- California Governor Gavin Newsom was expected on Monday to announce restrictions on flavored e-cigarettes in response to a recent nationwide spate of sometimes deadly lung illnesses that U.S. health officials have linked to vaping.
- The expected move by the governor of the most populous U.S. state comes a day after New York Governor Andrew Cuomo said his state's health commissioner will formally ban flavored e-cigarettes besides tobacco and menthol at an emergency meeting later this week.
- China pulls JUUL from sales (may be temporary)
More Banking Scammers
- Three JPMorgan Chase traders in gold and other precious metals have been charged with alleged market manipulation by the US Department of Justice.
- Between 2008 and 2016, Smith, Nowak and Jordan allegedly manipulated prices of gold, silver, platinum and palladium futures traded on the New York Mercantile Exchange and the CME Commodity Exchange.
---
420 Stocks ...

Stocks to watch: CGC, STZ, TLRY, CRON, MJ, NBEV
---
Love the Show?
Then how about a Donation?
---

*** NEW INTERACTIVE CHARTS ***
Winners will be getting great stuff like the new DHUnplugged Shirts (Designed by Jimbo) -
PLUS a one-of-a-kind DHUnplugged CTP Winner's certificate..

CLICK HERE FOR MORE CHARTS ON TRADING VIEW
---
UPDATE - NEW ETF - Global X Millennials Thematic ETF Challenge!
The top holdings of Global X Millennials Thematic ETF (MILN) include stocks many investors would expect, such as Facebook, LinkedIn and Amazon, which take advantage of the tech tendencies of millennials. But some names might be more surprising like real estate investment trusts AvalonBay Communities and Equity Residential, and Home Depot, which could benefit from millennials moving out of the home of their parents.
We are creating the DH Old Codger Index Portfolio to compete against this new ETF to see how "old school" stocks do in comparison. Companies in our index will include: (updated names as of 8/29/16)
We have the performance summary running (daily and since inception of 5/6/16) - DHOCI vs. Millennials ETF Battle
---
WeWork Fallout
- A Blomberg report suggests Saudi Arabia's Public Investment Fund and Abu Dhabi's Mubadala Investment Co. are considering lowering future investment in the fund in light of the WeWork IPO process, falling valuation.
- Looks like the valuation may be cut again possibly as low as $10-$15 billion (from $47 billion)
- Softbank says it may invest $750 million again!
- WeWork now pulling IPO (or delaying)
OOPS
- A commercial flight with 326 people on board was forced to make an emergency landing when hot coffee was accidentally spilled over the cockpit control panel over the Atlantic ocean, according to a report on Thursday.
- The Airbus A330-243 flying to Cancun, Mexico, from Frankfurt, landed at Shannon in Ireland.
- With the hot liquid causing a strong electrical burning smell and smoke rising from the panel, the captain decided to divert, the report from the Air Accidents Investigation Branch (AAIB) said.
Leftovers
Where does this go now?
- A senior Iranian nuclear official said on Saturday that the clock was ticking for other parties to salvage a 2015 nuclear deal and that it had the capacity to raise its uranium enrichment beyond 20%, although it had no plans to do so for the time being.
- "We have started lifting limitations on our Research and Development imposed by the deal ... it will include development of more rapid and advanced centrifuges ... all these steps are reversible if the other side fulfils its promises," Behrouz Kamalvandi, spokesman for Iran's nuclear agency, said in a televised news conference.
What would John C. Dvorak have written for PC Magazine?
---
See this week's stock picks HERE
---
Follow John C. Dvorak on Twitter
Follow Andrew Horowitz on Twitter
---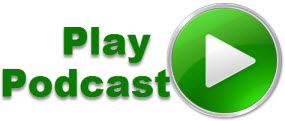 Podcast: Play in new window | Download (Duration: 1:00:12 — 55.4MB)
Subscribe: RSS