Plenty of strong winds. Between the hurricane and political hot air – we are all feeling the impact of troubling circumstances.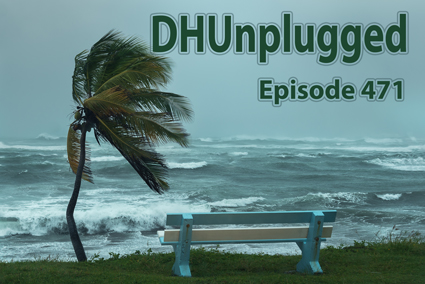 The Pull-forward Effect is finally starting to show up in the U.S. as it has already ravaged Asian economies.
Good news and bad mixed for markets as we enter into a seasonally weak month.
PLUS we are now on Spotify !
---
Click HERE for Show Notes and Links
DHUnplugged is now streaming live - with listener chat. Click on link on the right sidebar.
---
Love the Show?
Then how about a Donation?
---
Follow John C. Dvorak on Twitter
Follow Andrew Horowitz on Twitter
August over and September History Looms
Hong Kong protests getting worse (blue dye sprayed in crowd)
Volatility Remains a constant
Hurricane Dorian - Spares Florida but decimates the Bahamas
Talking about Blowhards, from Storms to Politics
Market Update
Recovery week - hope for Tariff Postponement (does not happen)
September starts on poor note
Pull-Forward finally arrives
Parade of speakers this week offering upbeat tone
Brexit - threats and worries (Pound dives, Banks have been hit hard)
Hurricane Dorian
- Theory that it was steered (or maybe created) to pass over Jeffrey Epstein's island in order to destroy all evidence.
- Serious Update - Total devastation for some parts of the Bahamas...
Pull Forward - Coming to the U.S.
- ISM Manufacturing dips below 50 for first time since 2016
Larry Kudlow - talk about him being "drunk" during recent Fox interview [LINK]
Replay
- Volkswagen AG must forfeit greenhouse gas emissions credits and is lowering the fuel economy ratings on 98,000 vehicles after the Environmental Protection Agency said vehicle software overstated real-world performance.
- Volkswagen said Friday it had agreed to a court settlement worth $96.5 million to reimburse eligible customers for the fuel economy restatement.
- The agency said the software was on roughly 1 million 2013-2017 Audi, Bentley, Porsche and Volkswagen vehicles and caused the transmission to shift gears during the EPA-prescribed emissions test in a manner that sometimes optimizes fuel economy and greenhouse gas emissions during the test, but not under normal driving conditions.
Bad News and Some Good News (for once)
Good
- Growth in China's services sector activity picked up for the first time in five months in August, official data showed on Saturday, cushioning some of the economic impact from intensifying U.S. trade pressure.
- The official non-manufacturing Purchasing Managers' Index (PMI) rose to 53.8 from 53.7 in July. It stayed well above the 50-point mark that separates growth from contraction.
Bad
The Purchasing Managers' Index (PMI) fell to 49.5 in August, China's National Bureau of Statistics said, versus 49.7 in July, below the 50-point mark that separates growth from contraction on a monthly basis.
More Political Posturing
- Trump Tweet: "If the Fed would cut, we would have one of the biggest Stock Market increases in a long time,"
- Added to that : "Badly run and weak companies are smartly blaming these small Tariffs instead of themselves for bad management...and who can really blame them for doing that? Excuses!"
Is this where the Dems are headed?
- U.S. presidential contender Bernie Sanders proposed a plan on Saturday to cancel $81 billion in existing past-due medical debt for Americans, but offered no details on how it would be financed.
- Sanders, an independent U.S. senator from Vermont, said in a statement that under his plan, the government would negotiate and pay off past-due medical bills that have been reported to credit agencies. The proposal, he said, would also repeal some elements of the 2005 Bankruptcy reform bill and allow other existing and future medical debt to be discharged.
- Bribery - simple as that.
Walmart - Response to Mass Shootings
- Walmart is discontinuing sales of short-barrel rifle ammunition such as the .223 caliber and 5.56 caliber, discontinuing sales of handgun ammunition and discontinuing handgun sales entirely in Alaska.
- It's also asking shoppers to no longer openly carry firearms in stores, in states where "open carry" is allowed, unless they are authorized law enforcement officers.
On Yields
- It is worth looking at the change in yields since the start of the year.
Hong Kong Exposure
- Casino stocks with exposure to Macau are getting hit after the Gaming Inspection and Coordination Bureau of Macau reported gross gaming revenue fell 8.6% yr/yr in August. That follows a 3.5% decline in July. Gross gaming revenue in the only region in China where gambling is permitted is now down 1.9% yr/yr following a 14% increase in 2018. (Las Vegas Sands (LVS), MGM (MGM), Melco Resorts (MLCO)
California - New Classification of "Ride Sharing"
- Lyft (-7%) and Uber (-6%) hit new lows as California moves closer to passing AB5, which could classify drivers as employees instead of contractors.
Break It Down?
- Huawei accused the U.S. of "using every tool at its disposal" to disrupt its business, including launching cyberattacks on its networks and instructing law enforcement to "menace" its employees.
---
420 Stocks ...

Stocks to watch: CGC, STZ, TLRY, CRON, MJ, NBEV
---
Love the Show?
Then how about a Donation?
---

*** NEW INTERACTIVE CHARTS ***
Winners will be getting great stuff like the new DHUnplugged Shirts (Designed by Jimbo) -
PLUS a one-of-a-kind DHUnplugged CTP Winner's certificate..

CLICK HERE FOR MORE CHARTS ON TRADING VIEW
---
UPDATE - NEW ETF - Global X Millennials Thematic ETF Challenge!
The top holdings of Global X Millennials Thematic ETF (MILN) include stocks many investors would expect, such as Facebook, LinkedIn and Amazon, which take advantage of the tech tendencies of millennials. But some names might be more surprising like real estate investment trusts AvalonBay Communities and Equity Residential, and Home Depot, which could benefit from millennials moving out of the home of their parents.
We are creating the DH Old Codger Index Portfolio to compete against this new ETF to see how "old school" stocks do in comparison. Companies in our index will include: (updated names as of 8/29/16)
We have the performance summary running (daily and since inception of 5/6/16) - DHOCI vs. Millennials ETF Battle
---
Costco
Selling a 72 lb selling a whopping 72-pound wheel of parmigiano reggiano cheese ($900)
Hacked
- The account of Twitter Inc Chief Executive Jack Dorsey was hacked on Friday afternoon, sending public tweets including racial slurs and curse words to 4 million followers.
- Twitter in a tweet said that it was aware the account was compromised and investigating what had happened.
- How does this happen?
What's in a Name?
- The number of parents in Britain calling their baby girls Alexa dropped by more than half last year, statistics showed on Thursday, possibly due to the link with Amazon Echo voice-controlled gadgets.
Dude
- A Florida man who was found to have ecstasy pills shaped like U.S. President Donald Trump's head has been charged with unlawful possession of controlled substances, according Pinellas County court documents.
What would John C. Dvorak have written for PC Magazine?
---
See this week's stock picks HERE
---
Follow John C. Dvorak on Twitter
Follow Andrew Horowitz on Twitter
---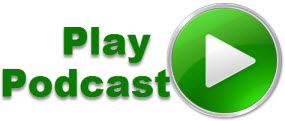 Podcast: Play in new window | Download (Duration: 55:22 — 51.0MB)
Subscribe: RSS