Earnings season is here!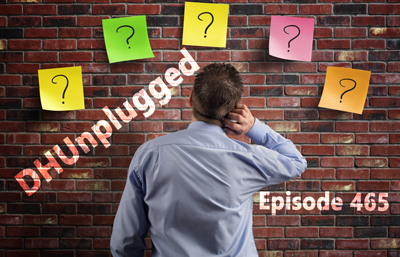 Banks reporting that net interest margin is taking a hit.
Massive outflows from equity funds – but markets hitting new highs – what is this about?
Insights on these latest developments and more…
PLUS we are now on Spotify !
---
Click HERE for Show Notes and Links
DHUnplugged is now streaming live - with listener chat. Click on link on the right sidebar.
---
Love the Show?
Then how about a Donation?
---
Follow John C. Dvorak on Twitter
Follow Andrew Horowitz on Twitter
Earnings Season is officially underway
G-20 US/China promises are broken already
Markets hitting highs again
Economic numbers mixed - but still look solid
Follow Up  - Customer Service
1) Remember the Apple MacBook Pro Saga (swollen battery?)
2) Shimano Deep Drop Rod that cracked in half
GREAT RESOLUTIONS
Market Update
Breach of the 3,000 level for S&P and 27,000 for DJIA
Retail Sales up 0.4% vs 0.2% expected
Import and export prices drop off a cliff (-0.7% export prices , -0.9% import prices)
- Import prices retreat more - better for profitability but still a concern - deflationary trend
- June Industrial Production M/M 0.0% vs +0.2% consensus
- June Capacity Utilization 77.9% vs 78.2% consensus

Earnings News
- JPMorgan Chase beats by $0.33, beats on revs, Net Income better than expected; Loan Growth slips to 2% yr/yr; NIM down 8 bps q/q; Equity revenue in line with guidance
- Citigroup beats by $0.15 (includes TradeWeb gain), beats on revs; IB revenue in line with guidance; NIM misses; Loan Growth better than expected
- Pattern of lower NIM?
----- Net interest margin (NIM) is a measure of the difference between the interest income generated by banks or other financial institutions and the amount of interest paid out to their lenders. (Inverted yield curve causing problems)
TRAINS
- CSX lowers FY19 revenue growth guidance to 1-2% decline from low single-digit growth; Reaffirms operating ratio guidance
- Company lowers guidance, sees FY19 revenue declining by 1-2%, equating to approximately $12.01-$12.13 bln vs. the $12.47 bln Capital IQ Consensus.
- CSX previously expected FY19 revenue to grow by low single digits.
- Stock down 6% after hours
Uniforms/Supplies
- Cintas beats by $0.14, reports revs in-line; guides FY20 EPS and revs in-line although mid-point of EPS guidance is above consensus
- Reports Q4 (May) earnings of $2.07 per share, excluding non-recurring items, $0.14 better than the S&P Capital IQ Consensus of $1.93
- Revenues rose 7.4% year/year to $1.79 bln vs the $1.78 bln S&P Capital IQ Consensus.
- Company issues in-line guidance for FY20, sees EPS of $8.30-8.45 vs. $8.32 S&P Capital IQ Consensus
- Sees FY20 revs of $7.24-7.31 bln vs. $7.28 bln S&P Capital IQ Consensus.
- Stock up 6% after-hours
 Manufacturing and Service Activity Weaken Further

Citi Economic Surprise Index
- Disconnect between valuations and Economics?
- Does Eco reality correlate with stock prices anymore?
Outflows and Inflows
- U.S.-based money-market funds attracted about $28 billion in the week ended last Wednesday, their largest weekly inflow since mid-May, as the S&P 500 Index rose above 3,000 for the first time.
- It was money funds' third consecutive week of cash inflows, according to data by Lipper.
- Equity funds are experiencing some big outflows as well...
- July 10 - U.S. investors pulled the largest net amount of assets from mutual funds and exchange-traded funds that hold domestic stocks in more than five years last week even as the U.S. equity market hit record highs, according to data released Wednesday by the Investment Company Institute.
- The roughly $25.1 billion in net outflows from domestic stock funds was the largest since the $25.2 billion pulled from the category during the week that ended Feb. 5, 2014.
- Over the last two weeks, investors have pulled approximately $30.6 billion from U.S. stock funds.
- How does this square with the market moving to all-time highs?
Trade Talks/Promises
- It appears that China is not making good on their promise to buy more agriculture products from the U.S.
- OR that was never really a promise made at all
Zoom Media Teleconferencing
- As Buzzfeed reports, security researcher Karan Lyons published evidence of yet more video conferencing apps that could be maliciously opened with their cameras turned on due to a security flaw.
- The apps this time are RingCentral and a Chinese app called Zhumu.
- If you are a Mac user that has ever installed either app and then visited a malicious website, it would be possible for code embedded in an iframe to automatically open up a video conference that turns your webcam on.
- Both actually use Zoom's technology behind the scenes — they're essentially white labels — and so the same issues that afflicted Zoom also affect them.
Nothing Will Change
- Deutsche Bank CEO Christian Sewing says he reprimanded executives for having expensive custom suits tailored the day that mass layoffs hit the troubled bank's offices in London, New York and Tokyo.
- Two tailors were photographed coming out of the German bank's London office on Monday.
- They were at Deutsche's London office to fit $1,800 suits for senior staff who were not hit by the job cuts, according to a report in Financial News.
Global Trade War - Asia in Cross-hair
- Singapore's economy shrank in the second quarter from the previous three months on an annualized basis, widely missing economists' forecasts, preliminary data showed on Friday.
- Gross domestic product (GDP) fell 3.4% in the April-June period from the previous quarter on an annualized and seasonally adjusted basis, the Ministry of Trade and Industry said in a statement.
More Trade-War
-President Trump mentioned that the trade negotiations will take a long time to resolve
---
420 Stocks ...

Stocks to watch: CGC, STZ, TLRY, CRON, MJ, NBEV
---
Love the Show?
Then how about a Donation?
---

*** NEW INTERACTIVE CHARTS ***
Winners will be getting great stuff like the new DHUnplugged Shirts (Designed by Jimbo) -
PLUS a one-of-a-kind DHUnplugged CTP Winner's certificate..

CLICK HERE FOR MORE CHARTS ON TRADING VIEW
---
UPDATE - NEW ETF - Global X Millennials Thematic ETF Challenge!
The top holdings of Global X Millennials Thematic ETF (MILN) include stocks many investors would expect, such as Facebook, LinkedIn and Amazon, which take advantage of the tech tendencies of millennials. But some names might be more surprising like real estate investment trusts AvalonBay Communities and Equity Residential, and Home Depot, which could benefit from millennials moving out of the home of their parents.
We are creating the DH Old Codger Index Portfolio to compete against this new ETF to see how "old school" stocks do in comparison. Companies in our index will include: (updated names as of 8/29/16)
We have the performance summary running (daily and since inception of 5/6/16) - DHOCI vs. Millennials ETF Battle
---
Storm the Gates at Area 51
- More than 540,000 people from around the world had signed up to attend the joke Facebook event: "Storm Area 51, They Can't Stop All of Us" — and just as many had indicated they were "interested."
- Planned for Sept. 20 in Amargosa Valley, an hour's drive from Las Vegas, the event page is filled with thousands of satirical posts and memes theorizing the best way to break into the top-secret facility.
- We should do a remote from there....
Scooters
- A YouTube star's death on an electric scooter may renew safety concerns as scooter companies aggressively seek to expand their presence as "alternative transportation."
- Emily Hartridge, a television presenter who made videos about fitness and mental health, died after her scooter was hit by a truck in London, apparently making her the first such fatality in Britain
Digital Currency Debate
- A proposal to prevent big technology companies from functioning as financial institutions or issuing digital currencies has been circulated for discussion by the Democratic majority that leads the House Financial Services Committee, according to a copy of the draft legislation seen by Reuters.
- In a sign of widening scrutiny after Facebook Inc's proposed Libra digital coin aroused widespread objection, the bill proposes a fine of $1 million per day for violation of such rules.
---- $1 million per day? Is this enough to have an impact?
- Such a sweeping proposal would likely spark opposition from Republican members of the house who are keen on innovation, and would likely struggle to gather enough votes to pass the lower chamber.
On This Day

463 - Start of Lunar Cycle of Hilarius
1099 - Crusaders herd Jews of Jerusalem into a synagogue & set it afire
1940 - Adolf Hitler orders preparations for the invasion of Britain (Operation Sealion)
1911 - Ginger Rogers was born
1999 - American publisher and lawyer John F. Kennedy, Jr., the only son of U.S. President John F. Kennedy and first lady Jacqueline Kennedy, died after the airplane he was piloting crashed off Martha's Vineyard, Massachusetts; also killed were his wife and her sister.
What would John C. Dvorak have written for PC Magazine?
---
See this week's stock picks HERE
---
Follow John C. Dvorak on Twitter
Follow Andrew Horowitz on Twitter
---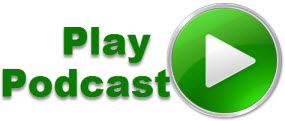 Podcast: Play in new window | Download (Duration: 59:02 — 54.3MB)
Subscribe: RSS