Miles of stupidity being unleashed around the world. Geopolitics may be the thing that knocks markets for a loop.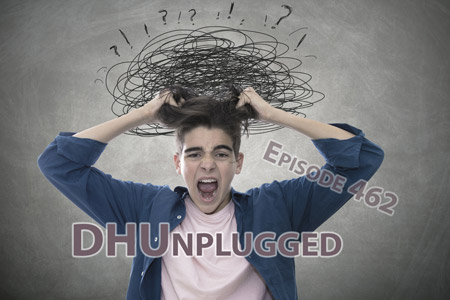 All eyes are focused on the outcome of the G-20 meeting this week. Watch for specific words when they announce their results.
Of course we talk economics, markets and all of the financial news that shape the week.
PLUS we are now on Spotify !
---
Click HERE for Show Notes and Links
DHUnplugged is now streaming live - with listener chat. Click on link on the right sidebar.
---
Love the Show?
Then how about a Donation?
---
Follow John C. Dvorak on Twitter
Follow Andrew Horowitz on Twitter
All eyes on the G-20 Meeting
Recent IPO's slump
Economic reports not encouraging
M&A Activity in Biotech space
IRAN and TRUMP enter the stupid stage of diplomacy
President Trump Tweeting Up A Storm
Market Update
Banging the Highs
Best June for the DJIA since 1955
End of Quarter/Month approaching
Hope for some type of deal at the G-20 with China
- Watch for the word "Framework" as sign that nothing is done but they want markets to believe something is in the works.
- LAST WEEK UPDATE ON THE QUESTION: WHAT COULD GO WRONG? GEOPOLITICS
Seems as though it is All Trump All The Time - is this healthy or stupid?
- Angrier by the day
- Blame game in full gear
- What will calm things down? Is this good for the global economy?
- Tweeting non-stop
The Subtle (Stupid) U.S. Policies and Reactions
Iran:
- Iran's President Rouhani mocks President Trump, says the White House is "afflicted by mental retardation."
- Iranian President Hassan Rouhani says the White House is "suffering from mental disability" and behaving as "no sane person," in the wake of new sanctions imposed by President Donald Trump earlier this week
Trump:
"Iran's very ignorant and insulting statement, put out today, only shows that they do not understand reality. Any attack by Iran on anything American will be met with great and overwhelming force. In some areas, overwhelming will mean obliteration" 

More Stupidness
- TRUMP on Fed Rate Policy:
- "Think of what it could have been if the Fed had gotten it right. Thousands of points higher on the Dow, and GDP in the 4's or even 5's. Now they stick, like a stubborn child, when we need rates cuts, & easing, to make up for what other countries are doing against us. Blew it!" he concluded his second tweet.
- Why is this a thing?
- UPDATE - FED POWELL hits back at some of the politicizing of the Fed as of late.
On Market Valuation - Getting Stupid
- S&P 500 Cyclically Adjusted P/E
- Note that earnings growth is expected to slow over the next 2 quarters
Apple Expansion
- At a press conference this week, Apple and Seattle's mayor, Jenny Durkan, announced that the company would bring 2,000 employees to the city over the next five years.
- That's double the number of employees Apple had originally planned when it announced Seattle was part of a major US expansion this past December.
SALT TAX REPEAL?
- Repealing the contested $10,000 cap on state and local tax (SALT) deductions would largely benefit wealthier Americans, according to new data released by the Joint Committee on Taxation (JCT).
- Repealing the cap would decrease tax liabilities for 13.1 million people, the report – released on Monday – noted.
- "Approximately 99 percent of the decrease in tax liability accrues to taxpayers with $100,000 or more of economic income," researchers wrote.
- Those with incomes of more than $1 million would see tax liabilities decrease by $40.4 billion. People with incomes between $500,000 and $1 million would see liabilities decline by $14.4 billion, while those earning between $200,000 and $500,000 would experience an $18.2 billion decline.
- Overall tax liabilities would decrease by $77.4 billion, the group found.
10-Year Treasury Yield Sinks
- Sub 2% again today
- Fed is being taken as dovish from the recent rate setting meeting
- Markets looking for 3 cuts over the next 12-months
- 100% probability of a rate cut at the July meeting (Fed Funds Futures)
The Week in Stupidity Continues
- U.S. presidential contender Bernie Sanders proposed a plan on Monday to cancel $1.6 trillion in student loans and pay for it with a tax on Wall Street, elevating the issue in the 2020 debate and going beyond proposals from his Democratic White House rivals.
- Sanders, an independent U.S. senator from Vermont, said his plan would wipe out college debt for 45 million Americans and be funded with a tax on stock, bond and derivatives transactions that would raise about $2.2 trillion over 10 years.
Biotech M&A
- Shares of Allergan Plc soared Tuesday after news broke that the company was being acquired by pharmaceutical giant AbbVie Inc. in a deal worth about $63 billion.
- Allergan's stock soared 28% in morning trade toward a 7-month high, while shares of AbbVie ABBV, fell 13% toward a 2-year low.
Under the terms of the deal, Allergan shareholders will receive $188.24 in cash and stock for each Allergan share — a 45% premium over Botox maker's closing share price on Monday.
- The per-share bid is comprised of $120.30 in cash and 0.8660 shares of AbbVie stock.
NEWSFLASH - San Fran bans e-cigs
---
420 Stocks ...

Stocks to watch: CGC, STZ, TLRY, CRON, MJ, NBEV
---
Love the Show?
Then how about a Donation?
---

NEW CONTEST COMING SOON !
*** NEW INTERACTIVE CHARTS ***
Winners will be getting great stuff like the new DHUnplugged Shirts (Designed by Jimbo) -
PLUS a one-of-a-kind DHUnplugged CTP Winner's certificate..

CLICK HERE FOR MORE CHARTS ON TRADING VIEW
---
UPDATE - NEW ETF - Global X Millennials Thematic ETF Challenge!
The top holdings of Global X Millennials Thematic ETF (MILN) include stocks many investors would expect, such as Facebook, LinkedIn and Amazon, which take advantage of the tech tendencies of millennials. But some names might be more surprising like real estate investment trusts AvalonBay Communities and Equity Residential, and Home Depot, which could benefit from millennials moving out of the home of their parents.
We are creating the DH Old Codger Index Portfolio to compete against this new ETF to see how "old school" stocks do in comparison. Companies in our index will include: (updated names as of 8/29/16)
We have the performance summary running (daily and since inception of 5/6/16) - DHOCI vs. Millennials ETF Battle
---
STRIKE!
- Employees of the Boston-based online housewares giant Wayfair announced Tuesday that they would stage a walkout at the company's Back Bay offices Wednesday to protest the company's decision to sell furniture to operators of facilities for migrant children detained at the southern US border.
CRYPTOs on the move again
- Bitcoin jumping - up 200%+ this year
- Alternatives like gold also moving too - some of this is due to geopolitics and some due to cheap money (Central Bank debasement)
Just a question:
- President Trump said Monday that writer E. Jean Carroll was "totally lying" when she recently accused him of raping her during an encounter in a New York department store in the mid-1990s.
- "I'll say it with great respect: Number one, she's not my type. Number two, it never happened. It never happened, OK?" the president said while seated behind the Resolute Desk in the Oval Office.
- " Not My Type" - does this mean he would consider rape of she was his type?
Spy Drones
- Amazon.com Inc is exploring using drones not just to deliver packages but also to provide surveillance as a service to its customers, according to a patent granted by the United States Patent and Trademark Office.
- The delivery drones can be used to record video of consented user's property to gather data that can be analyzed to look out, say for example, a broken window, or a fire or if a garage door was left open during the day, the patent described.
- According to the patent, the surveillance function of the drone can be limited through geo-fencing, a technology used to draw a virtual boundary around the property under surveillance. Any image or data that the drone captures outside the geo-fence would be obscured or removed.
Fun Facts
1. Researches have found that flossing your teeth can help your memory. Flossing prevents gum disease, which prevents stiff blood vessels, which cause memory issues.
2. The Ethiopian calendar is 7.5 years behind the Gregorian calendar due to the fact that it has 13 months.
3. Amber colored rear turn signals are statistically proven to reduce collisions by about 28%.
4. Every second, the human eye moves about 50 times.
5. People who donate blood in Sweden are sent a text message each time their blood saves a life.
6. Every Pixar movie contains a reference to the Pixar movie that comes after it.
What would John C. Dvorak have written for PC Magazine?
---
See this week's stock picks HERE
---
Follow John C. Dvorak on Twitter
Follow Andrew Horowitz on Twitter
---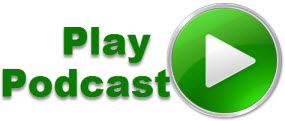 Podcast: Play in new window | Download (Duration: 1:03:54 — 58.8MB)
Subscribe: RSS