Interest rates are starting to get the attention of investors again as we are seeing more inversions occurring.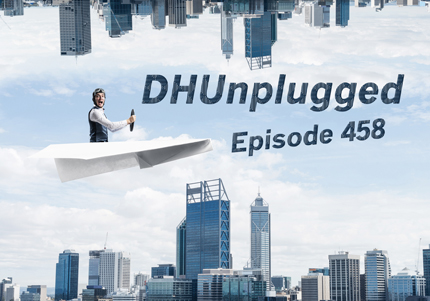 Moving toward the end of the month, bulls will try to bring up stocks as major indices are down the for five consecutive weeks.
A look at the new trend toward veggie burgers as well.
The Closest to the Pin and much more – PLUS we are now on Spotify !
---
Click HERE for Show Notes and Links
DHUnplugged is now streaming live - with listener chat. Click on link on the right sidebar.
---
Love the Show?
Then how about a Donation?
---
Follow John C. Dvorak on Twitter
Follow Andrew Horowitz on Twitter
Memorial Day - Summer is coming
Markets down for the 5th week - longest stretch since 2011
Oil collapse
Final week for May 2019
The Great Ticket Rip off
Market Update
S&P 500 below the 50-day but above 200-day
Treasuries moving lower
Global bonds lower too
Yield Curve inversion worries again - 10-Year yield lowest since 2017
China rhetoric/negotiation talk gaining steam
China's Global Times editor tweeted "Based on what I know, China is seriously considering restricting rare earth exports to the US. China may also take other countermeasures in the future."
China Banks Feeling The Heat
- The Chinese government's first seizure of a bank in more than two decades reverberated through markets for a second day, driving up funding costs for smaller lenders and adding pressure to shares that already trade at rock-bottom valuations.
- A Bloomberg index of Hong Kong-listed Chinese banks is set for its biggest monthly loss this year after regulators assumed control of Baoshang Bank Co. on Friday citing "serious" credit risks.
- NOTE: China makes this happen - too much credit outstanding as they use as tool to ignite economic growth.
Malicious or Mistake?
- Chinese telecoms equipment maker Huawei is reviewing its relationship with FedEx Corp after it claimed the U.S. package delivery company, without detailed explanation, diverted two parcels destined for Huawei addresses in Asia to the United States and attempted to reroute two others.
----- MENTION - Trading Webinar This Friday with Andrew - CLICK HERE (also on Twitter)
Ticket Rip off
- Bought tickets to a concert tonight - $129 ticket
- Convenience/booking fee of $25++ for Ticketmaster
-  RIP OFF! Who will disrupt this?
- Ticketmaster owned by LiveNation LYV
Facial Rec
- San Francisco officials on Tuesday took a major step toward banning the purchase and use of facial recognition technology by city personnel, in a move to regulate tools with surveillance applications that local Silicon Valley companies helped develop.
- The ordinance, which would also require city departments to submit surveillance technology policies for public vetting, can become law after a second vote next week by the same officials, the city's Board of Supervisors.
- Cruise ship story
Back to Bitcoin
- Up 60%+ in May, Up > 100% in 2019
- What is pushing this?
Brexit - Need a JCD Update
- Confusion and changing news
Housing
Home-Price Gains in 20 U.S. Cities Slow for 12th Straight Month
- Case Shiller up 2.7% (much slower that the 3-5% last few years.
M&A
- Fiat Chrysler Automobiles NV has proposed a merger with French rival Renault SA, a move that if completed would create the third-largest auto maker by production and shake the global automotive industry.
- Complicating any deal is a 20-year-old partnership between Renault and Nissan, in which they share technology and vehicle parts. Renault owns 43.4% of Nissan, while Nissan owns 15% of Renault.
What is with the weather?
- Tornadoes pulverized western Ohio early on Tuesday, killing one person, injuring scores of others and requiring emergency officials to send out snowplows to clear debris from a major highway, officials and media reports said.
What is wrong with Steel Companies?
WHY?
- Kraft Heinz seeing outsized weakness on heavy volume as shares fall 5% to fresh all-time lows with the company still delinquent in filing its 2018 10-K & 1Q19 10-Q
- Why dies Buffett stay with these type of companies? (Think about all of the problems with Wells Fargo)
OPIOIDS
- In opening arguments in the Cleveland County Courthouse in Norman, Oklahoma, state Attorney General Mike Hunter said J&J and others rushed to produce a "magic pill" in their pursuit of profits, while ignoring decades of scientific research that showed the dangers of opioids.
- They "embarked on a cynical, deceitful, multibillion-dollar brainwashing campaign to establish opioid analgesics as the magic drug," Hunter said in his opening remarks. "Money may not be the root of all evil but ... money can make people and businesses do bad things. Very bad things."
---
420 Stocks ...

Stocks to watch: CGC, STZ, TLRY, CRON, MJ, NBEV
---
Love the Show?
Then how about a Donation?
---

*** NEW INTERACTIVE CHARTS ***
Winners will be getting great stuff like the new DHUnplugged Shirts (Designed by Jimbo) -
PLUS a one-of-a-kind DHUnplugged CTP Winner's certificate..

CLICK HERE FOR MORE CHARTS ON TRADING VIEW
---
UPDATE - NEW ETF - Global X Millennials Thematic ETF Challenge!
The top holdings of Global X Millennials Thematic ETF (MILN) include stocks many investors would expect, such as Facebook, LinkedIn and Amazon, which take advantage of the tech tendencies of millennials. But some names might be more surprising like real estate investment trusts AvalonBay Communities and Equity Residential, and Home Depot, which could benefit from millennials moving out of the home of their parents.
We are creating the DH Old Codger Index Portfolio to compete against this new ETF to see how "old school" stocks do in comparison. Companies in our index will include: (updated names as of 8/29/16)
We have the performance summary running (daily and since inception of 5/6/16) - DHOCI vs. Millennials ETF Battle
---
Bring Back Limericks?
Beyond Meat Burgers - Asked about on the Twitter...
OOPS
- Millions of A$50 ($35) banknotes in Australia have an embarrassing typographical error that was overlooked by the country's central bank before they were printed and circulated.
- The goof first became known on Thursday when a listener on radio outlet Triple M sent the station a magnified photo of the Reserve Bank of Australia's (RBA) new A$50 note highlighting the word "responsibility" misspelt as "responsibilty" three times.
Coffee
- Switzerland on Wednesday announced plans to abolish the nation's emergency stockpile of coffee, in place for decades, after declaring the beans not vital for human survival, though opposition to the proposal is brewing.
Swimsuit
- Sports Illustrated have been sold to marketing company Authentic Brands Group for $110 million.
- Meredith Corporation (MDP), the current owner of the iconic magazine, announced the sale on Tuesday. In an unusual arrangement, Meredith will continue to publish the Sports Illustrated magazine and website.
Here we go again
- Barclays is preparing to make its comeback, having assembled a team of over 140 securitization bankers and traders with plans to hire more as investors clamor for the higher returns such deals offer compared with traditional stocks and bonds.
- Having pared back its securitization business in recent years amid a wider restructuring, Barclays' head of global markets Stephen Dainton said the time was right for the British bank to re-enter the market in force.
Fun Facts
1. On average, 46.1% of Americans have less than $10,000 in assets when they die.
2. Before Apple bought Siri, it was originally going to be released as an app for Android & Blackberry.
3. Alaska is the only state in America that can be typed on one row of a traditional English QWERTY keyboard.
4. 1912 saw the last Olympic gold medals made entirely out of gold.6.
5. Only 2% of the world's population has green eyes.
6. Movie theaters make roughly 85% of their profit off concession stands. This is because ticket revenues have to be shared with the movie distributors.
What would John C. Dvorak have written for PC Magazine?
---
See this week's stock picks HERE
---
Follow John C. Dvorak on Twitter
Follow Andrew Horowitz on Twitter
---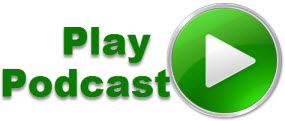 Podcast: Play in new window | Download (Duration: 59:25 — 41.1MB)
Subscribe: RSS