Banks are out with earnings. Generally good numbers, but stocks mixed on the results.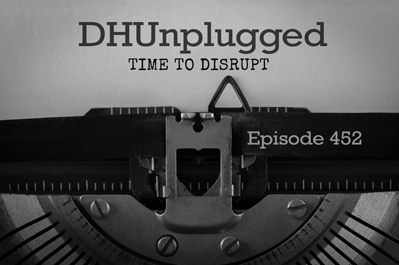 The Fed is under fire – President Trump is looking to disrupt the institution in order to goose the markets.
Plus – IPOs, Boeing's continuing saga and more….
Some interesting charts, a new Closest to the Pin and much more – PLUS we are now on Spotify !
---
Click HERE for Show Notes and Links
DHUnplugged is now streaming live - with listener chat. Click on link on the right sidebar.
---
Love the Show?
Then how about a Donation?
---
Follow John C. Dvorak on Twitter
Follow Andrew Horowitz on Twitter
Earnings Season Underway
Banks reporting somewhat better than expectations - but drop after results (JPM rallies)
President Trump wants change at the Fed
Tiger wins the Masters - golf stocks rejoice
Passed Out at the Wheel
Market Update
Week ends positive - after a big Friday
Monday starts on a downbeat note
Concerns about stocks overextended into tough earnings comps
Tax Day comes and goes....
Economics:
Inflation picking up - PPI HOT - CPI nearing 2%
Notre Dame Cathedral - Massive Fire- Very sad
Tiger wins the Masters
- President Trump intends to present Tiger Woods with the highest civilian award following his Masters win.
Fed Disruption
President Trump tweeted that if the Fed did not raise rates the market would be 5,000 - 10,000 higher and GDP would be north of 4%
- Kudlow out with saying that Trump is trying to disrupt the Fed with his picks (Cain and Moore)
- "If the Fed had done its job properly, which it has not, the Stock Market would have been up 5000 to 10,000 additional points, and GDP would have been well over 4 percent instead of 3 percent...with almost no inflation," Trump said.
- "Quantitative tightening was a killer, should have done the exact opposite," he said, referring to the Fed's monthly withdrawal last year of up to $50 billion of the bonds it acquired during the worst economic downturn since the 1930s Great Depression.
Netflix Earnings
-Beats by $0.06 but  guides down on subs.
- Disney will not impact meaningfully
- Stock drops 8% then recovers a bit.
IBM Earnings
- Beats EPS by $0.01 but misses on revenues
- Another weak quarter
- Stock down 1.5% after hours
CSX, UAL beat and stocks higher.
- CSX - ATH
Dispute Over?
- Qualcomm shares higher by 10% following report of settlement in Apple (AAPL) dispute
- CNBC reporting that there will be a payment of "some kind" from Apple (AAPL) to QCOM
- The settlement includes a payment from Apple to Qualcomm.
- The companies also have reached a six-year license agreement, effective as of April 1, 2019, including a two-year option to extend, and a multiyear chipset supply agreement.

Boeing's Woes
- American Airlines is extending cancellations for the Boeing 737 Max aircraft through August 19, a key summer travel period, as the jets remain grounded.
Facebook down again
- Facebook Inc's social networking site is inaccessible to some users across the world on Sunday, according to Downdetector.com, a website which monitors outages.
-Separately, Downdetector.com also showed that there were issues with WhatsApp and Instagram, but with relatively lower count of outage reports.
- More Facebook - Seems Zuck was using user data as a pawn in negotiating some deals from 2011 - 2015. Just released (EVIL)
Cuba's Creative Menu
-Cuban leaders have long gotten creative in their effort to remedy food shortages.
- Now, they are proposing ostrich and rodent farms as an answer, prompting ridicule from a weary population.
- Officials are touting the potential of the flightless African bird and the hutia, a rodent native to Cuba that can weigh up to 8.5 kg (19 pounds).
Pissed
- Twitter Urged to Suspend Donald Trump After President Accused of 'Sharing Propaganda Videos Trafficking in Hate Speech' Over Omar Attack
- Security enhanced for Omar as concern over her well-being after Trump Tweet
More Losers?
- Uber Technologies Inc has decided it will seek to sell around $10 billion worth of stock in its initial public offering, and will make public the registration of the offering on Thursday, people familiar with the matter said on Tuesday.
- An IPO of this size would make Uber one of the biggest technology IPOs of all time, and the largest since that of Chinese e-commerce giant Alibaba Group Holding Ltd in 2014.
Pinterest Going Public
- IPO may be pricing this week
Elon Musk Update
- Tweeting out another Tesla forecast - in the face of SEC
- Stock down 2% on the news
Disney announced Disney+
- Streaming service for $6.99
- Launch in November
- Stock up 10% on the news (all time highs)
- Disruption for Netflix?
The Report
- Attorney General William Barr expects to provide a redacted version of special counsel Robert Mueller's report to Congress and the public on Thursday.
- Anything to see here?

---
420 Stocks ...

Stocks to watch: CGC, STZ, TLRY, CRON, MJ, NBEV
---
Love the Show?
Then how about a Donation?
---

*** NEW INTERACTIVE CHARTS ***
Winners will be getting great stuff like the new DHUnplugged Shirts (Designed by Jimbo) -
PLUS a one-of-a-kind DHUnplugged CTP Winner's certificate..

CLICK HERE FOR MORE CHARTS ON TRADING VIEW
---
UPDATE - NEW ETF - Global X Millennials Thematic ETF Challenge!
The top holdings of Global X Millennials Thematic ETF (MILN) include stocks many investors would expect, such as Facebook, LinkedIn and Amazon, which take advantage of the tech tendencies of millennials. But some names might be more surprising like real estate investment trusts AvalonBay Communities and Equity Residential, and Home Depot, which could benefit from millennials moving out of the home of their parents.
We are creating the DH Old Codger Index Portfolio to compete against this new ETF to see how "old school" stocks do in comparison. Companies in our index will include: (updated names as of 8/29/16)
We have the performance summary running (daily and since inception of 5/6/16) - DHOCI vs. Millennials ETF Battle
---
 TravelBug?
- Timothy Williams, best known as the pitchman for travel site "Trivago," was arrested this week after Houston police say they found him passed out behind the wheel of a car in traffic.
- "He was passed out with his foot on the brake in a moving lane of traffic," said Houston Police spokeswoman Jodi Silva. Police got the call Wednesday afternoon.
- Williams failed a field sobriety test and submitted to a blood draw, she said.
Raising minimum wage - nice move
- A day before he was to testify before Congress, Bank of America's chief executive, Brian Moynihan, said the lowest-paid workers would earn $17 an hour starting in May and $20 in two years.
AOC Not on FB
- Alexandria Ocasio-Cortez quits Facebook, calls social media 'a public health risk'
Medicare for All?
- There is a good amount of talk about the potential for some type of single payor plan - Medicare for all - from Democreatic candidates. That is kicking United Health (UNH) in the teeth.
- Stock is down from a high of $290 to $216 this year (25%)
Diagnosis
- Nearly 30 years after Michael Landon's shocking death, details surrounding the Little House on the Prairie star's health are being investigated.
- At the young age of 54, Landon died on July 1, 1991, from pancreatic cancer, just months after his diagnosis.
- "For nine years, Little House on the Prairie was filmed just 15 miles away from the Santa Susana Nuclear Laboratory," a narrator says in PEOPLE's exclusive sneak peek of the special.
- Hundreds of local residents started suffering from cancer, scientists discovered that the Santa Susana lab had been the site of the worst radioactive disaster in U.S. history and that years of contamination had prompted a cancer epidemic," the narrator says in the clip.
- As a result of the "cancer epidemic," numerous studies were performed on the area.
- "Studies have concluded that this was responsible for up to 2,000-cancer-related deaths and lead to a 60 percent increase in cancers such as lung, bladder, kidney, liver, blood, lymph node, upper digestive track and thyroid cancers
What would John C. Dvorak have written for PC Magazine?
---
See this week's stock picks HERE
---
Follow John C. Dvorak on Twitter
Follow Andrew Horowitz on Twitter
---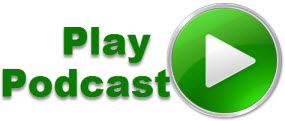 Podcast: Play in new window | Download (Duration: 1:01:53 — 42.8MB)
Subscribe: RSS