Some birthday cheer as Andrew is about to turn 54!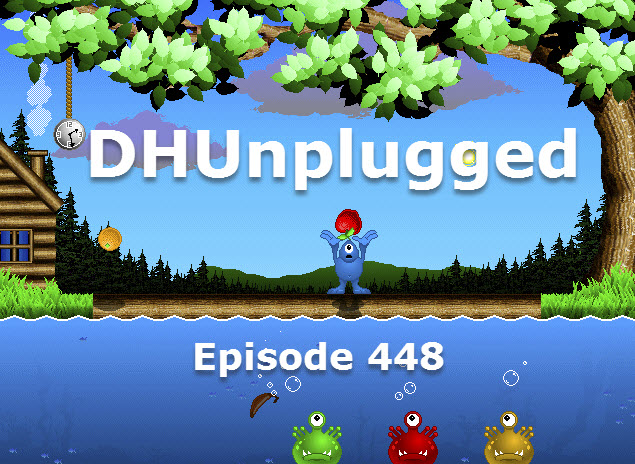 Digging into some the crazy Facebook news and looking at what is in store for the FOMC rate decision
Some interesting charts, a new Closest to the Pin and much more – PLUS we are now on Spotify !
---
Click HERE for Show Notes and Links
DHUnplugged is now streaming live - with listener chat. Click on link on the right sidebar.
---
Love the Show?
Then how about a Donation?
---
Follow John C. Dvorak on Twitter
Follow Andrew Horowitz on Twitter
Markets regain composure
FOMC meeting just a day away
Boeing crash issues deepen
Office Flood!
LYFT IPO Oversubscribed
Announcing a NEW Closest to The Pin !
Andrew's Birthday on Wednesday ($54.54)
Market Update
Some serious upside with the VIX starting the day on Tuesday AT 12.50 (Rally Interuptis at 12:45PM as trade deal concern appears)
- Generally seeing buying interest at ever turn ahead of the FOMC Meeting on Wednesday
- Some U.S. officials are concerned that China will walk back trade offers; China has not received enough assurance that tariffs would be removed, according to Bloomberg
--> Trade talks in final stages; there are two more negotiating rounds; U.S. officials will be heading to China and vice versa for more talks; President Trump wants more purchase commitments from China; China has not received enough assurance that tariffs would be removed
- Breakouts occurring on average volume - slow move grind higher
- Looks like ahead of earnings, buybacks are hitting hard as blackout period is right around the corner
BOEING
- Potential software fix and pilot training
- New problems being uncovered about FAA
- Investigations into whether Boeing had too much authority in approving own planes
- FAA inspection programs under scrutiny
- What happened to all of the benefits touted by Prez Trump?
Slowing Continues
- Japan's exports fell for a third month in February in a sign of growing strain on the trade-reliant economy, suggesting the central bank might be forced to offer more stimulus eventually to temper the effects of slowing external demand and trade frictions.
- Slowing global growth, the Sino-U.S. trade war and complications over Britain's exit from the European Union have already forced many policymakers to shift to an easing stance over recent months.
FACEBOOK FRENZY!
FaceBookBag
- Facebook Inc's chief product officer and one of its earliest employees, Chris Cox, said on Thursday he is leaving the company, just days after Chief Executive Officer Mark Zuckerberg revealed a plan to pivot the world's biggest social network to an encryption-focused messaging company.
- Shares slump after downgrades and concern over the live video of the Mosque shooting
More BagNews
- Facebook removed a number of ads placed by Sen. Elizabeth Warren's presidential campaign, according to Politico.
- The ads target tech companies like Amazon, Google, and Facebook and were placed after Warren announced last week that she would work to break up the firms by reversing large acquisitions, if elected president in 2020.
Bagilicious
- Facebook's Instagram has introduced shopping checkout feature
- PayPal says it will partner with Instagram (FB) to help power checkout
- President Trump tweets that he will look into reports that his social media chief Dan Scavino Jr. was blocked from posting comments on FB

NOT NEW - But NEW
- Apple Inc on Monday invited media to a March 25 event at the Steve Jobs Theater on its campus in Cupertino, California.
- Sources previously told Reuters that the company is targeting April for the launch of a streaming television service that will likely include subscription TV service.
Bad Actuaries
- General Electric Co is setting aside one of the largest amounts ever to cover potential losses on policies that provide long-term care in nursing facilities and patients' homes. But insurance experts are concerned that may not be enough.
- GE shocked investors last year when it took a $6.2 billion after-tax charge and said it planned to set aside $15 billion over seven years to cover claims on some 300,000 long-term care policies written more than a decade ago, when actuaries did not yet know how costly the claims would become.
- Policies written decades ago were written with a provision that premiums could not go up and were noncancellable as long as insureds paid.
- Massive claims and no way to properly adjust prices
---Definition of noncancellable: A policy contract that specifies that the insured may continue coverage by paying the premiums for a specific time frame. During the same time frame, the insurer is prohibited from making changes. The premiums on this type of policy cannot be changed during the term.
Thoughts on 5G Control?
- Politico reports that President Donald Trump's 2020 reelection campaign wants to advocate for governmental control of 5G wireless airwaves, which would in turn lease access to private wireless providers.
- The campaign says that the plan is designed to "drive down costs and provide access" to rural, "underserved" parts of the country with faster internet access
Lyft IPO
- The ride-sharing service plans to sell 31 million shares to the public for $62 to $68 per share.
- That $20 billion market valuation is up from its $15 billion valuation last year.
Pack-N-Go
Tim Armstrong, the former leader of AOL, is walking away with more than $60 million as he leaves Verizon Communications Inc., which recently wrote down half the value of the internet business he led
Google Stadia
Google announced Stadia Games and Entertainment, a new first-party games studio that will be creating exclusive games for the new platform.
- Can play across multiple platforms (no console)
- Click on link in Youtube and play
- Streaming
- Google Stadia uses a custom AMD chip to offer 10.7 teraflops of cloud gaming power
- Google created its own studio for Stadia-exclusive games
- (EA, AMD, TTWO, MSFT)
EARNINGS
- FedEx prelim Q3 $3.03 vs $3.10 S&P Capital IQ Consensus Estimate; revs $17 bln vs $17.70 bln S&P Capital IQ Consensus Estimate
- Guides below
- Stock down 5% after hours
---
420 Stocks ...

Stocks to watch: CGC, STZ, TLRY, CRON, MJ, NBEV
---
Love the Show?
Then how about a Donation?
---

*** NEW INTERACTIVE CHARTS ***
Winners will be getting great stuff like the new DHUnplugged Shirts (Designed by Jimbo) -
PLUS a one-of-a-kind DHUnplugged CTP Winner's certificate..

CLICK HERE FOR MORE CHARTS ON TRADING VIEW
---
UPDATE - NEW ETF - Global X Millennials Thematic ETF Challenge!
The top holdings of Global X Millennials Thematic ETF (MILN) include stocks many investors would expect, such as Facebook, LinkedIn and Amazon, which take advantage of the tech tendencies of millennials. But some names might be more surprising like real estate investment trusts AvalonBay Communities and Equity Residential, and Home Depot, which could benefit from millennials moving out of the home of their parents.
We are creating the DH Old Codger Index Portfolio to compete against this new ETF to see how "old school" stocks do in comparison. Companies in our index will include: (updated names as of 8/29/16)
We have the performance summary running (daily and since inception of 5/6/16) - DHOCI vs. Millennials ETF Battle
---
Goodbye JUUL
- FDA is considering pulling pod-based e-cigarettes from the market (MO)
Lobsta
- The federal goverment has an apparent taste for pricey shellfish, chowing down on $4.6 million worth of lobster tail and crab in the final month of the fiscal year 2018, according to OpenTheBooks.com.
- The use-it-or-lose-it spending spree last year racked up $97 billion of U.S. tax payer money on 509,828 contracts, an increase of more than 16 percent compared to the prior year.
- "We looked at the year, it was $22 million spent by the Pentagon on lobster tail alone, over the course of the past four years on lobster tail alone it was nearly $55 million," Openthebooks.com CEO Adam Andrzejewski told FOX Business' David Asman.
SHOTS
- Italian children have been told not to turn up to school unless they can prove they have been properly vaccinated.
- The deadline follows months of national debate over compulsory vaccination.
- Parents risk being fined up to €500 (£425; $560) if they send their unvaccinated children to school. Children under six can be turned away.
- The new law came amid a surge in measles cases - but Italian officials say vaccination rates have improved since it was introduced.
Penal Code
- A Kansas man was indicted today on charges of importing and selling misbranded pharmaceutical-grade erectile dysfunction drugs from China that were marketed as herbal remedies for men, U.S. Attorney Stephen McAllister said.
- Rick Shepard, 59, Overland Park, Kan., is charged with one count of conspiracy and one count of introducing misbranded drugs into interstate commerce. The indictment alleges Shephard wholesaled dietary supplements under the label name "Euphoric" to adult novelty stores in multiple states.
- The supplements were marketed as "all-natural, herbal supplements for male enhancement."
Doesn't Add Up
- A 19-year-old woman involved in a traffic stop committed suicide after shooting herself through the mouth while her hands were cuffed behind her back, Virginia police said.
- Cops then reportedly left Wilson handcuffed with her hands behind her back as they ran to catch Medlin.
- While unattended, police say, she was able to grab a weapon out of the Lexus, "contorted" her body and shot herself through the mouth.
- An internal investigation was launched after her death, which has since been concluded, though police have declined to comment on its outcome.
- The Police Body Cam does not have data as it was reported to have been knocked off due to a struggle during the arrest.
What would John C. Dvorak have written for PC Magazine?
---
See this week's stock picks HERE
---
Follow John C. Dvorak on Twitter
Follow Andrew Horowitz on Twitter
---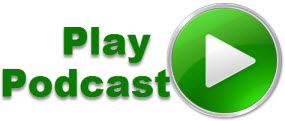 Podcast: Play in new window | Download (Duration: 1:01:54 — 42.8MB)
Subscribe: RSS