IMF lowers their outlook for global growth. At the same time, conflicting headlines about trade talks punish markets.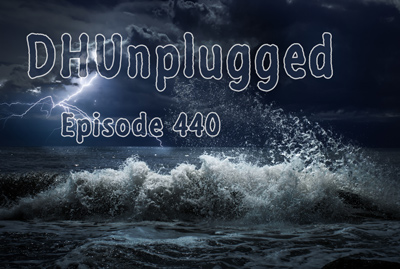 After a few weeks of a reflexive rally, is it time for consolidation?
There are plenty of stocks that are now "overbought" and could see some selling pressure. The question is whether it will result in a test of the lows again.
---
Click HERE for Show Notes and Links
DHUnplugged is now streaming live - with listener chat. Click on link on the right sidebar.
---
Love the Show?
Then how about a Donation?
---
Follow John C. Dvorak on Twitter
Follow Andrew Horowitz on Twitter
The skinny on markets
Last Week to enter Cliff's CTP
Some notes on CES
Netflix Update
Government shutdown day 32? (Estimates that cost is $5+ billion to economy as of now)
Market Update
- Some excitement about the potential for trade sanctions/war to end - (Mnuchin comments) - walked back by White House
- Markets continue to rally in 2019 - U.S. markets up 5%+ YTD
Markets closed Monday for in honor of MLK - lots of consternation about Brexit - latest is the potential for a new referendum
- Over the weekend President Trump announced an important speech about the Government Shutdown - Dems shutdown the offer before it was offered. (nothing incrementally different though)
- Week starts off on a dour note - China GDP the slowest since 2008
- Manufacturing in Europe area continues to slow
- Housing number - existing home sales in U.S. disappoint
Several Key psychological and technical indicators flashing way overbought levels last Friday. Some have not seen that level for years......
- Market needs to take a breather
- Very cloudy outlook with a chance of another correction
December Existing Home Sales 4.99 M vs Briefing.com consensus of 5.25 M; November was revised to 5.33 M from 5.32 M.
The key takeaway from the report is that it reflects a softening housing market, evidenced by the deceleration in the median selling price growth rate and sales declines across all regions despite a decline in the average commitment rate for a 30-year, conventional, fixed rate mortgage (4.64%) versus November (4.87%).
- U.S. manufacturing output increased by the most in 10 months in December, boosted by a surge in the production of motor vehicles and a range of other goods, which could allay fears of a sharp slowdown in factory activity.
- The Federal Reserve said on Friday manufacturing production jumped 1.1 percent last month, the biggest gain since February. Data for November was revised slightly up to show output at factories gaining 0.1 percent instead of being unchanged as previously reported.
UPDATE/Follow Up
Earnings season started last week with the big banks and several key names:
- Delta Air (DAL), JP Morgan (JPM), United Health (UNH), Wells Fargo (WFC), Bank of America (BAC), Goldman Sachs (GS), CSX (CSX), Aloca (AA), American Express (AXP), Netflix (NFLX), Bank OZK (OZK), Schlumberger (SLB) , VF Corp (VFC)
- Generally the banks were in the spotlight. Goldman crushed estimates and it appears that investors now beleive that banks were sold off too hard and giving them some credit for the opportunity ahead.
Netflix reported - and overall the company is still looking at a $3 billion cash burn next year. Some metrics dissapointed and the outlook was terrible (Guidance cut substantially)
OIL! Continues to see bids last week - hope that production cuts are coming!
- Turned lower today on overbought concerns
- Up 28% in 2019 after crating 45% from the high in October
Davos Economic Confab
- Was important in years past as economic elite were in focus - not so much anymore
- A couple of interesting comments have been flowing from IMF
- - The International Monetary Fund cut its forecast for the world economy, predicting it will grow at the weakest pace in three years in 2019 and warning fresh trade tensions would spell further trouble.
- In its second downgrade in three months, the lender blamed softening demand across Europe and recent palpitations in financial markets.
- It predicts global growth of 3.5 percent this year, beneath the 3.7 percent expected in October and the rate in 2018.
- A good chunk of the reason for the downgrade was due to policy issues and uncertainty related to trade
Tesla
- Tesla Inc on Friday said it will cut its full-time workforce by about 7 percent, while it ramps up production of its Model 3 sedan.
- "Higher volume and manufacturing design improvements are crucial for Tesla to achieve the economies of scale required to manufacture the standard range (220 mile), standard interior Model 3 at $35k and still be a viable company," the electric carmaker said.
Trade War B.S.
- Talk of trade talks being cancelled sent markets lower on Tuesday
- ~ 3:30PM - Kudlow comes on CNBC and denies that the meeting is off.
- The United States has informed the Canadian government that it plans to proceed with a formal request to extradite Huawei Chief Financial Officer Meng Wanzhou on allegations violation of U.S. sanctions against Iran, the Globe and Mail reported on Monday. (not a good sign)
14 Hour Wait
- Passengers aboard a United Airlines flight from Newark, New Jersey, to Hong Kong were left stuck on the ground for more than 14 hours in frigid weather with a dwindling supply of food.
- The nightmarish incident began when the 3:05 p.m. flight was diverted to Goose Bay Airport in the Canadian province of Newfoundland and Labrador due to a medical emergency. The plane landed there at 9:31 p.m. AST, and medical personnel met the aircraft and a passenger was taken to a hospital.
- But as the flight was set to take off again, it experienced a mechanical issue.  That's when the waiting began.
---
420 Stocks Bad Trip....

Stocks to watch: CGC, STZ, TLRY, CRON, MJ, NBEV
---
Love the Show?
Then how about a Donation?
---

*** NEW INTERACTIVE CHARTS ***
Winners will be getting great stuff like the new DHUnplugged Shirts (Designed by Jimbo) -
PLUS a one-of-a-kind DHUnplugged CTP Winner's certificate..

CLICK HERE FOR MORE CHARTS ON TRADING VIEW
---
UPDATE - NEW ETF - Global X Millennials Thematic ETF Challenge!
The top holdings of Global X Millennials Thematic ETF (MILN) include stocks many investors would expect, such as Facebook, LinkedIn and Amazon, which take advantage of the tech tendencies of millennials. But some names might be more surprising like real estate investment trusts AvalonBay Communities and Equity Residential, and Home Depot, which could benefit from millennials moving out of the home of their parents.
We are creating the DH Old Codger Index Portfolio to compete against this new ETF to see how "old school" stocks do in comparison. Companies in our index will include: (updated names as of 8/29/16)
We have the performance summary running (daily and since inception of 5/6/16) - DHOCI vs. Millennials ETF Battle
---
Crazy
-A province in northern China developed an app to tell users whether they are within a 500-meter radius of someone in debt, state media said.
It's called a "map of deadbeat debtors," the China Daily state-run newspaper reported.
- It hopes to get citizens to monitor the so-called debtors and report them to authorities if they seem "capable of paying their debts."
- It's part of China's invasive "social credit" system, designed to judge a person's trustworthiness. People have already been punished by it.
Transgender
- The Supreme Court on Tuesday revived the Trump administration's policy of barring most transgender people from serving in the military. In a brief, unsigned order, the justices temporarily allowed the ban to go into effect while cases challenging it move forward.
The Bag bagged
-U.S. regulators have met to discuss imposing a fine against Facebook Inc for violating a legally binding agreement with the government to protect the privacy of personal data, the Washington Post reported on Friday, citing three people familiar with the discussions.
- The Federal Trade Commission has been investigating Facebook since last year. It has not finalized its findings in the probe or the total amount of the penalty, according to the newspaper.
CES Report?
- Plenty of AI
- The hit seemed to be that everything for the smart home runs on Alexa
-LG announced that their Roll-Up TV will go on sale this year.
- Just folds down into a rather large rectangular box - is this anything?
WHAT?
- Frontier Airlines has now instituted a policy allowing flight attendants to get tips.
BREXIT Update (Part XVIXVII+)
- No movement
- Idea floating regarding new referendum
What would John C. Dvorak have written for PC Magazine?
---
See this week's stock picks HERE
---
Follow John C. Dvorak on Twitter
Follow Andrew Horowitz on Twitter
---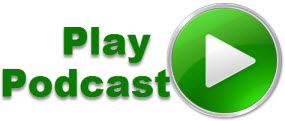 Podcast: Play in new window | Download (Duration: 1:01:15 — 42.3MB)
Subscribe: RSS