It's show 420 and we are covering more than markets. Yes, a special section discussing the latest weed news and some stocks to watch.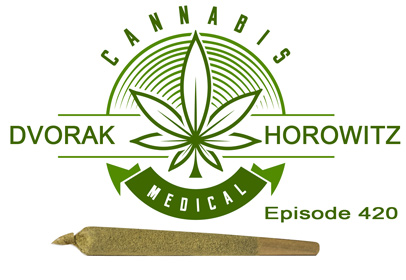 Insights into the recent moves in currencies, crypto and a few odd stories that need to be reviewed.
Of course we will also cover economics and other important market moving items in this action packed show.
Plus – announcing a new Closest to The Pin!
---
Click HERE for Show Notes and Links
DHUnplugged is now streaming live - with listener chat. Click on link on the right sidebar.
---
Love the Show?
Then how about a Donation?
---
Follow John C. Dvorak on Twitter
Follow Andrew Horowitz on Twitter
DHUnplugged #420 - Special episode for Shirt offer ... #420 = $420. It will only come once!
Market Update

S&P, DJIA had a good week while the NASDAQ was down.
Big move on the DJIA on Thursday as comments made by the administration that a date has been set for "low-level" meetings with China representatives to talk trade. (+400 points) - with a follow through of another 100 points on Friday.
S&P 500 hit an intra-day all-time high today (closed a bit below that level) - before the news broke about Michael Cohen and Paul Manafort. What now?
The timing of this is suspect as the meetings are taking place August 21-22. 2nd set of tariffs targeting $16 billion (at 25%)  to go into effect August 23rd.
- What is "low-level" anyway?
From TrimTabs:
- Stock buyback announcements were solid but not spectacular in earnings season.  They averaged $3.0 billion daily, below the average of $3.5 billion daily in the past eight earnings seasons.
- They were also well below the record levels of roughly $6 billion daily in the first two earnings seasons this year, which were inflated by Apple's record $100 billion buyback and buybacks for financial companies announced after the Federal Reserve's latest "stress test."
- Buybacks are set to smash previous records this year.  They have averaged $4.8 billion daily through this year, far above the previous record of $3.2 billion daily in 2007.
More currency problems....
Deval: Venezuela takes a major step and devalues the currency by 96%
A major currency overhaul in Venezuela is due to come into effect Monday, with critics of the move fearful it will exacerbate hyperinflation in the crisis-stricken country.
- In a radical attempt to end a prolonged period of economic turmoil in the oil-rich, but cash-poor nation, Venezuelan President Nicolas Maduro announced Friday that his socialist administration would issue new banknotes after lopping five zeroes off the beleaguered bolivar.
- The move effectively devalues Venezuela's currency by around 96 percent, with the bolivar set to go from about 285,000 per dollar to 6 million.
- Other measures announced in Maduro's speech to the nation last week included highly-subsidized gas prices, a higher corporate tax rate and a massive minimum wage increase.
- Economists say that by introducing the proposed measures, Maduro's administration is only likely to make matters worse.
- Caracas' cash-strapped government has recently defaulted on its bondholders and is currently facing the prospect of further U.S. sanctions.
- Prices are currently rising at an annualized rate of 108,000 percent, according to Bloomberg's Café con Leche index.
- Venezuela's IBVC stock index was up 36% last Thursday....
BIG NEWS out of financial sector - JPP Morgan is getting into the FREE game
- The new service, which JPMorgan plans to launch next week, will offer 100 free trades a year to all Chase customers, and unlimited free trades to its customers who maintain larger balances in their accounts.
- Taking down names in the sector like Schwab, TD Ameritrade, Etrade etc.
Live by the Crypto, Die by the Crypto
-Nvidia Corp shares fell as much as 5 percent in after-hour s trading on Thursday after the chip maker said cryptocurrency-fueled demand had dried up and it forecast sales below Wall Street targets, overshadowing quarterly results that otherwise beat expectations.
- The company's bleak outlook for cryptocurrency chips was a sharp reversal from the prior fiscal quarter, when sales to so-called miners of digital currencies such as bitcoin and ethereum amounted to $289 million, nearly a 10th of Nvidia's revenue.
- Nvidia previously had forecast sales for cryptocurrency chips for the fiscal second quarter ended July 29 of about $100 million. On Thursday it reported actual revenue of only $18 million.
More on Crypto
- Cryptocurrency scams are using images of celebrities and upmarket London addresses to hoodwink consumers into parting with cash, Britain's Financial Conduct Authority said on Friday.
- Cryptocurrencies such as bitcoin and ether are not regulated in Britain, and the FCA said it has received a rising number of reports about investment scams that claim to offer high returns.
Left-handed Oreo Cookies?
Please explain - https://apfco.com/secure/W1765/
- - ** DHUnplugged announces our podcast is now available for one and two ear listening in mono for those that want to listen one earbud in and one earbud out.
Here we go...
- Hackers operating from an elite Chinese university probed American companies and government departments for espionage opportunities following a U.S. trade delegation visit to China earlier this year, security researchers told Reuters.
- Cybersecurity firm Recorded Future said the group used computers at China's Tsinghua University to target U.S. energy and communications companies, as well as the Alaskan state government, in the weeks before and after Alaska's trade mission to China.
Pepsi buys SodaStream
- Beverage and snack giant PepsiCo announces plans to acquire at-home carbonated drink maker SodaStream for $3.2 billion.
- PepsiCo will pay $144.00 per share in cash for SodaStream's outstanding stock, which is a 32 percent premium to its 30-day volume weighted average price.
- The deal gives Pepsi a new line through which it can reach customers in their homes, rather than through stores.
OOPS...
President Donald Trump said he expected Jerome Powell to be a cheap-money Fed chairman and lamented to wealthy Republican donors at a Hamptons fundraiser on Friday that his nominee instead raised interest rates, according to three people present.
Quick mention - TDI Managed Growth Strategy - Check it out over at The Disciplined Investor.com
---
Show 420 Special Section - Reefer Madness
In a statement released by the justice department on Thursday, Jeff Sessions reversed the policy of allowing states to make their own decisions on legalizing cannabis and vowed to dedicate federal tax dollars and resources to enforcing Federal laws.
Delores Saltzman, an 80-year-old grandma was recently arrested because she had an expired medical marijuana card and police found a very small amount of cannabis in her home, about the equivalent of just a few joints.
- Last month, Clare County Sheriff's Deputy Ashley Gruno went by Saltzman's home and knocked on the door around 9 pm, in search of the woman's great-granddaughter, reportedly to return a lost phone and ID. The officer immediately smelled marijuana and began interrogating the poor old woman. Saltzman was honest with the officer and told her that she was a medical patient who allowed her card to expire, and she was arrested on that small technicality.
According to a new study, which will soon be published in the scientific journal Addiction, there is no link between the continuous use of cannabis and changes in the structure of the brain.
- In total, 20 researchers from 13 institutions across the United States, Australia, and the United Kingdom participated in the study; they looked into the relationship between habitual marijuana use and the structure of the brain in 1,096 middle-aged men and young adults.
- For the study, researchers used MRI screenings to evaluate the connection between frequent marijuana use and the volumes of gray matter in seven brain regions. They inspected the thalamus, putamen, caudate nucleus, pallidum, amygdala, hippocampus, and nucleus accumbens.
- Once the research was completed, the researchers found no connection between cannabis use and brain morphology.
- In a new Federal Register filing set to be published soon, the anti-drug agency is moving to more than quintuple the amount of cannabis that can legally be grown in the U.S. for research purposes—from roughly 1,000 pounds in 2018 to more than 5,400 pounds next year.
- At the same time, DEA is also pushing to reduce the amount of certain opioid drugs—such as oxycodone, hydrocodone, morphine, fentanyl and others—that are produced in the U.S.
Corona beer maker Constellation Brands (STZ) will infuse another $4 billion into Canada's top cannabis producer Canopy Growth (CGC), the biggest investment in the industry, to capitalize on booming demand for marijuana.
Lagunitas, Heineken's fast-growing California beer label, bills its new brew as "hoppy sparkling water."
- That's because these cans of brew contain zero alcohol. Instead of booze, the beer-like beverage is made with THC, the main psychoactive ingredient in marijuana.
Stocks to watch: CGC, STZ, TLRY
---
Love the Show?
Then how about a Donation?
---

*** NEW INTERACTIVE CHARTS ***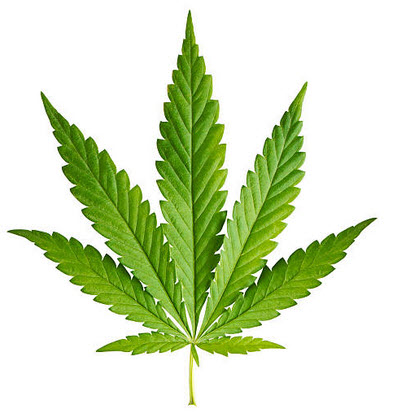 ---
UPDATE - NEW ETF - Global X Millennials Thematic ETF Challenge!
The top holdings of Global X Millennials Thematic ETF (MILN) include stocks many investors would expect, such as Facebook, LinkedIn and Amazon, which take advantage of the tech tendencies of millennials. But some names might be more surprising like real estate investment trusts AvalonBay Communities and Equity Residential, and Home Depot, which could benefit from millennials moving out of the home of their parents.
We are creating the DH Old Codger Index Portfolio to compete against this new ETF to see how "old school" stocks do in comparison. Companies in our index will include: (updated names as of 8/29/16)
We have the performance summary running (daily and since inception of 5/6/16) - DHOCI vs. Millennials ETF Battle
---
Trickery
The Chinese smartphone giant Huawei has been caught passing off DSLR photos as examples of what its smartphone camera can do. And it might have gotten away with the deception were it not for an Instagram slip-up by the actress in the ad. [LINK]
CHEATER!
A federal judge on Thursday awarded Take-Two Interactive Software Inc, the maker of the "Grand Theft Auto" series, a preliminary injunction to stop a Georgia man from selling programs that it said helps players cheat at the best-selling video game.
- Take-Two had accused David Zipperer of selling computer programs called Menyoo and Absolute that let users of the "Grand Theft Auto V" multiplayer feature Grand Theft Auto Online cheat by altering the game for their own benefit, or "griefing" other players by altering their game play without permission.
More on TESLA
- Electric vehicle-maker Tesla Inc is taking the Ontario government to court over the Canadian province's cancellation of an electric vehicle incentive program, according to documents filed in court on Aug. 10.
- In July, shortly after coming to power in Ontario, the Progressive Conservative government under Doug Ford canceled a slew of green energy initiatives, including an Electric and Hydrogen Vehicle Incentive Program that provided rebates of up to C$14,000 ($10,640) for people who bought electric cars.
What is John C. Dvorak writing for PC Magazine?
---
See this week's stock picks HERE
---
Follow John C. Dvorak on Twitter
Follow Andrew Horowitz on Twitter
---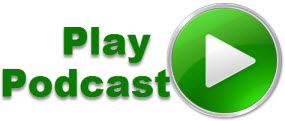 Podcast: Play in new window | Download (Duration: 1:02:40 — 43.3MB)
Subscribe: RSS