The tough tariff talk is starting to make investors a bit skittish.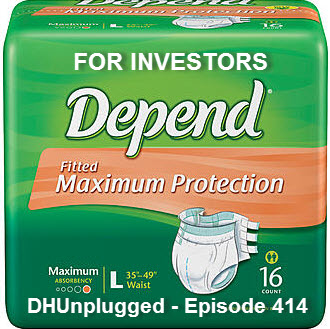 With the holiday shortened week, many are looking forward to some good news out the the U.S. economy – specifically the employment picture – due Friday.
The global backdrop is becoming a big concern as the idea that a trade war is actually coming.
Now that the first half of the year is in the record books – what will the next six months bring?
---
Click HERE for Show Notes and Links
DHUnplugged is now streaming live - with listener chat. Click on link on the right sidebar.
---
Love the Show?
Then how about a Donation?
---
Follow John C. Dvorak on Twitter
Follow Andrew Horowitz on Twitter
Spent the weekend in South beach - Great food and drink!
What are the plans for the 4th of July?   INDEPENDENCE DAY
Markets closed tomorrow in the U.S.
Market Update

The end of the month and 2nd quarter is behind us. THE DJIA finished down for the 1/2 year mark, the S&P 500 up 1.5%, the tech heavy NASDAQ up more than 8%. Small-caps still on fire and most of the rest of the world finished in the red for the 6 months.
Worst sector for the first half of the year? Home-builders (down 11%) Consumer Staples (off 10%)
Best sectors for the first half of the year? Consumer Discretionary (+10%) , Tech (+9%)
Global equity mutual funds and exchange-traded funds have shed a combined $12.4 billion in June through Tuesday, June 26.
- June's monthly outflow is set to be the largest since October 2008 and the fourth-largest on record.
- Keep this tariff nonsense going and Independence day will turn to In-Depend Day for markets/investors
China continues to devalue the Yuan. Now lower by almost 7% since April.
Today - late selling hit markets on the shortened session today - Micron reports that a Chinese court has temporarily banned chip sales for Micron in China
- The Chinese court's decision cuts the U.S. company off from the world's largest semiconductor market in Patent Case
- In a patent ruling in favor of UMC, the Fuzhou Intermediate People's Court of the People's Republic of China issued a preliminary injunction stopping Micron from selling 26 products, including dynamic random access memory and Nand flash memory-related products
Over the weekend, President Trump tried to talk oil lower by Tweeting that there was an agreement he made with Saudi Arabia to increase oil production upwards towards 2 million barrels a day.
- Problem is that it was not exactly true. There was no agreement and that Tweet had to be walked back
- OPEC would have to agree to that, not just one country
- Oil opened up 2% lower on Sunday night, then caught a bid (once all realized that this was not true) and finished the session flat
Global markets started out the 2nd half of the year in the red as trade tariffs were imposed by Canada and Europe expressed interest in implementing much more in the face of U.S. tariffs.
- China economic numbers over the weekend were soft (as was Japan) and starting to look like the concern over a trade war is hitting exports and manufacturing.
- Elsewhere - U.S. ISM Manufacturing hit 60.2 (up from 58.7 in May) - still think there is some pull-forward here....
- Japanese manufacturing activity grew at a slightly faster pace in June, but export orders fell more than initially reported in a worrying sign of the potential impact of a heated trade dispute between the United States and major economies.
-- The final Markit/Nikkei survey for Japan on Monday showed the manufacturing Purchasing Managers Index (PMI) was a seasonally adjusted 53.0, lower than the flash reading of 53.1 but still above a final 52.8 in May.
TESLA! Announced that they met their deadline for producing 5,000 cars in one week by end of June.
- Re-affirmed their expectations for earnings (positive for next quarter)
- Stock was up nicely on the news, then fell hard during the day (From up 6%  to down 4%) -
- UPDATE now off by 15% from the reaction high  as concern mounts that the company will not be able to sustain the production, may have cut corners and pulled workers of other lines to get to the milestone.
- Also Chief Engineer, Doug Field has decided to leave company....
News over the weekend that the Trump administration has drafted a bill that would abandon America's commitment to the World Trade Organization's rules.
- The  legislation that would empower the president to ignore international trade rules set by the World Trade Organization and would essentially allow President Donald Trump to unilaterally raise tariffs without the approval of Congress.
- It is called "United States Fair And Reciprocal Tariff Act"
- Better know by the acronym: The US FART Act
Interesting:
- Personal loans surged to a record this year and are the fastest-growing U.S. consumer-lending category, according to data from credit bureau TransUnion.
- Outstanding balances rose about 18 percent in the first quarter to $120 billion.
- Fintech companies originated 36 percent of total personal loans in 2017 compared with less than 1 percent in 2010, Chicago-based TransUnion said.
Meanwhile...
Facebook said on Monday that it faced an expansion of federal investigations into its sharing of user data with the political consulting firm Cambridge Analytica, with more government agencies inquiring about the matter and examining the social network's statements about the episode.
- The Justice Department and the Federal Bureau of Investigation have each broadened their inquiries into Cambridge Analytica by also focusing on Facebook, the Silicon Valley company said. In addition, the Securities and Exchange Commission has started an investigation into the social network's public statements about Cambridge Analytica, Facebook said.
---
Love the Show?
Then how about a Donation?
---
FED LIMERICKS (July ends this special section of the show)

Fed governors have a political connection
Many angry about Hillary's rejection
They increase the rate
Three years too late
Trying to influence another election.
Gary Henneberry : A
They are close to throwing in the towel
If the economy slows down blame Powell
With tools that are blunt
Rate hikes cause markets to grunt
Like a sharp poke to a puckered up bowel
Andrew Horowitz : A
I once tithed like a schmuck
But God was just a lame duck
So your shirt I will buy
When your stock tips go high
And the cost is a tenth of my luck
Daniel Bailey : B
The Fed is one bank to rule them all
Its making interest rates small
The chairman thinks they can scry
But they have no all seeing eye
Their hubris will make the coin of Men fall
Chris McCoy : C+
---
*** NEW INTERACTIVE CHARTS ***
Winners will be getting great stuff like the new DHUnplugged Shirts (Designed by Jimbo) - PLUS a one-of-a-kind DHUnplugged CTP Winner's certificate..

CLICK HERE FOR MORE CHARTS ON TRADING VIEW
---
UPDATE - NEW ETF - Global X Millennials Thematic ETF Challenge!
The top holdings of Global X Millennials Thematic ETF (MILN) include stocks many investors would expect, such as Facebook, LinkedIn and Amazon, which take advantage of the tech tendencies of millennials. But some names might be more surprising like real estate investment trusts AvalonBay Communities and Equity Residential, and Home Depot, which could benefit from millennials moving out of the home of their parents.
We are creating the DH Old Codger Index Portfolio to compete against this new ETF to see how "old school" stocks do in comparison. Companies in our index will include: (updated names as of 8/29/16)
We have the performance summary running (daily and since inception of 5/6/16) - DHOCI vs. Millennials ETF Battle
---
Out of the movies !
- A French gangster is on the run after being broken out of prison by heavily armed gunmen and escaping in a helicopter that landed in the prison grounds, security sources said on Sunday.
- Redoine Faid was serving a long-term sentence at a prison south of Paris for armed robbery and the murder of a policewoman in 2010 after a heist that went wrong.
- He is one of country's most famous gangsters with a long career as a thief which he has said was inspired by Hollywood blockbuster movies such as "Scarface" and "Heat".
- According to the sources, three armed gunmen arrived at the entrance of the prison demanding Faid's release to create a diversion.
- Simultaneously, a helicopter landed in the prison courtyard, which was not covered by any nets. Gunmen then took Faid from the visiting room where he was and fled in the helicopter, the sources said. Nobody was injured.
- The helicopter, whose pilot may have been taken hostage, was found burnt out north of Paris.
E-cigarette maker Juul Labs Inc is raising $1.2 billion in a financing round that would value the company at $15 billion, Bloomberg reported on Friday, citing people familiar with the matter.
- The company, launched in 2015, brands its products as an alternative to ordinary cigarettes and also offers products such as vaporizers.
- The San Francisco-based company plans to use the proceeds to expand outside the United States, according to the report.
China's embassy in Washington has issued a security advisory to Chinese nationals traveling to the United States, the latest such warning as trade tensions escalate between the two countries.
- The embassy warned Chinese tourists to be aware of issues including expensive medical bills, the threats of public shootings and robberies, searches and seizures by customs agents, telecommunications fraud and natural disasters.
- Meanwhile - Chinese state media on Tuesday called a recent sell-off in mainland stock markets an "irrational overreaction" and urged investors not to panic over growing trade frictions between Beijing and Washington.
Mexican ruling party candidate Jose Antonio Meade conceded he had lost the presidential election on Sunday, saying his rival, leftist Andres Manuel Lopez Obrador (AMLO), bore the responsibility of the next government and wishing him well.
What is John C. Dvorak writing for PC Magazine?
---
See this week's stock picks HERE
---
Follow John C. Dvorak on Twitter
Follow Andrew Horowitz on Twitter
---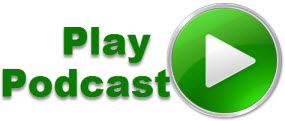 Podcast: Play in new window | Download (Duration: 1:03:40 — 44.0MB)
Subscribe: RSS