Threats or the real deal? We are now closer than ever to a trade war with China as the world watched with horror. A new $200 billion in proposed tariffs hit markets as the game plays on.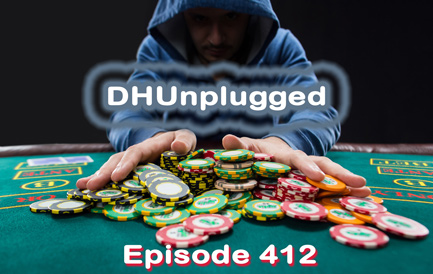 Stocks have been trying to continue their move higher, but now have more to contend with.
Plenty of Fed Limerick submissions and more….
---
Click HERE for Show Notes and Links
DHUnplugged is now streaming live - with listener chat. Click on link on the right sidebar.
---
Love the Show?
Then how about a Donation?
---
Follow John C. Dvorak on Twitter
Follow Andrew Horowitz on Twitter
Back from the Bahamas safely... Lots of fish caught and plenty of conch harvested!
Market Update

Markets ended mixed last week as some concern over trade tariffs reignite. US putting a 25% tariff on a wide range of goods imported from China. China, in a matter of hours from time announcement came is putting on reciprocal tariffs.
- NASDAQ up 1.5%, DJIA down, S&P 500 flat.
JUST IN - GE Ousted from the DJIA - Walgreens/Boots is in!
TrimTabs: Global equity funds have shed $6.8 billion this month through Friday, June 15, putting them on track for their highest monthly outflow since at least September 2016.
Let's take a look at how markets around the world are doing compared to the S&P 500 YTD 2018:
As expected, the Federal Reserve adjusted the target range on the federal funds rate to 1.75%-2.00% on Wednesday.
- The central bank's latest dot-plot projection, however, raised some eyebrows: it showed four interest rate increases planned for 2018 instead of three.
- The median forecast of Fed officials puts the benchmark interest rate at 2.4% at the end of this year, on the way to a peak of 3.4% in 2020.
After China rolled out a defensive tariff to match the $50 billion imposed by the U.S., President Trump upped the ante looking for another $200 billion.
- What is that? All-In Push? (Bet, Call, 4-bet)
- China equities slammed and global stocks retreat.
The CEO of Volkswagen's luxury brand Audi was arrested in connection with an investigation of his role in the German car maker's diesel emissions-cheating scandal.
Unilever, the maker of Dove shampoo and Hellman's mayonnaise, is expected to call for greater transparency in the often murky world of influencer marketing.
- Influencer marketing, the practice that involves paying people with large social-media followings to promote a product or service, has been growing in importance over the past few years as brands flocked to the practice to help them harness the popularity of social-media platforms.
-However, the sector has lost some of its sheen after numerous reports surfaced about fraud that exist in the business from influencers that buy followers to influencers using bots to make it look as if there are more people engaging with their posts.
- What is the difference between this and celebrity endorsements?
The Bank for International Settlements just told the cryptocurrency world it's not ready for prime time -- and as far as mainstream financial services go, may never be.
- In a tough 24-page article released Sunday as part of its annual economic report, the BIS said Bitcoin and its ilk suffered from "a range of shortcomings" that would prevent cryptocurrencies from ever fulfilling the lofty expectations that prompted an explosion of interest -- and investment -- in the would-be asset class.
- "Trust can evaporate at any time because of the fragility of the decentralized consensus through which transactions are recorded," the report concluded. "Not only does this call into question the finality of individual payments, it also means that a cryptocurrency can simply stop functioning, resulting in a complete loss of value."
President Donald Trump called for a new "Space Force" to be added to the U.S. military as an armed service separate from the Pentagon's five traditional uniformed branches.
- "When it comes to defending America, it is not enough to merely have an American presence in space," Trump said Monday at a White House event on space policy. "We must have American dominance in space."
Interesting Timing
- Tesla CEO Elon Musk sent an email to all employees on Monday morning about a factory fire, and seemed to reference possible sabotage.
- Now, CNBC has learned that Musk also sent an e-mail to all employees at Tesla late on Sunday night alleging that he has discovered a saboteur in the company's ranks.
- Musk said this person had conducted "quite extensive and damaging sabotage" to the company's operations, including by changing code to an internal product and exporting data to outsiders.
Moviegoers seeing Disney's "Incredibles 2" might notice some health-related warning signs posted regarding the film, which had the biggest box office opening for an animated movie ever.
- The Pixar movie hit theaters in the United States on Friday.
- Over the weekend, several fans who saw the flick posted on Twitter that there were some scenes containing flashing lights that could be concerning for people with photosensitive epilepsy or other photosensitivities.
APPLE : The U.S. Supreme Court on Monday agreed to take up Apple's bid to escape a lawsuit accusing it of breaking federal antitrust laws by monopolizing the market for iPhone software applications and causing consumers to pay more than they should.
- The justices said they would hear Apple's appeal of a lower court's ruling that revived the proposed class-action lawsuit by iPhone buyers over commissions that the Cupertino, California-based technology company receives through its App Store.
- The case could expand the threat of antitrust damages against companies in the rapidly growing field of electronic commerce, which generates hundreds of billions of dollars annually in U.S. retail sales.
More Apple:
- Apple Inc has signed a multi-year deal with Oprah Winfrey to create programming as part of the company's push into original entertainment.
Oddly written: (Reuters)
- Microsoft Corp is working on technology that would eliminate cashiers and checkout lines from stores, in a challenge to Amazon.com automated grocery shop, six people familiar with the matter told Reuters.
- The Redmond, Wash.-based software giant is developing systems that track what shoppers add to their carts, the people say.
- Microsoft has shown sample technology to retailers from around the world and has had talks with Walmart Inc about a potential collaboration, three of the people said.
A quick game - "Stump JCD"
- What stock is this?
---
Love the Show?
Then how about a Donation?
---
FED LIMERICKS
Greenspan - he looks like a turtle.
Bernanke - perhaps he's infertile.
And Yellen to jingle,
looks like Ms. Kris Kringle.
And Powell might fancy the girbils!
It should be read with the accents annotated with brackets as:
[Green]span - he [looks] like a [tur]tle.
Ber[nan]ke - per[haps] he's in[fer]tile.
And [Yell]en to [jing]le,
looks [like] Ms. Kris [Kring]le.
And [Pow]ell might [fan]cy the [gir]bils!
DJ Fuji : C+
The Fed is making us broke
It robs from the meekest of folk
Ron Paul we should follow
A red pill to swallow
He makes the sleeping get woke
Chris McCoy : B
RE-SUBMISSION(s)
The US federal Reserve
Takes credit it doesn't deserve
with quantitative easing
and rate hike teasing
and a Lehman crash as an hors d'œuvre
The US federal Reserve
focuses on the yield curve
with quantitative easing
and rate hike teasing
Now give me the 'A' I deserve
Simon Davies: A
---
*** NEW INTERACTIVE CHARTS ***
Winners will be getting great stuff like the new DHUnplugged Shirts (Designed by Jimbo) - PLUS a one-of-a-kind DHUnplugged CTP Winner's certificate..

CLICK HERE FOR MORE CHARTS ON TRADING VIEW
---
UPDATE - NEW ETF - Global X Millennials Thematic ETF Challenge!
The top holdings of Global X Millennials Thematic ETF (MILN) include stocks many investors would expect, such as Facebook, LinkedIn and Amazon, which take advantage of the tech tendencies of millennials. But some names might be more surprising like real estate investment trusts AvalonBay Communities and Equity Residential, and Home Depot, which could benefit from millennials moving out of the home of their parents.
We are creating the DH Old Codger Index Portfolio to compete against this new ETF to see how "old school" stocks do in comparison. Companies in our index will include: (updated names as of 8/29/16)
We have the performance summary running (daily and since inception of 5/6/16) - DHOCI vs. Millennials ETF Battle
---
Impressive Quality
- In-N-Out Burgers has closed its Texas restaurants following a problem with the quality of its buns.
- "We recently discovered that our buns in Texas do not meet the quality standards that we demand. There was and are no food safety concerns," the company said Monday.
- In-N-Out says its next shipment is on the way. On Tuesday, a customer service agent confirmed restaurants would reopen Wednesday.
Cheapskates
While U.S. millennials are quick to whip out their wallets for pricey avocado toast and craft beer. But when it comes to rewarding the waiters and bartenders who serve them, those wallets often stay closed.
- Ten percent of millennials don't tip at all when dining out compared with only three percent among the older generations, according to a study released Monday by CreditCards.com, an online credit card marketplace.
- And those millennials who do tip at restaurants tend to leave a median gratuity of 15 percent, less than the overall average. Gen-Xers, baby boomers and the oldest Americans, the so-called Silent Generation, are more generous, leaving between 18 and 20 percent.
Warning from Russia
- Russian women should avoid sex with non-white foreign men during the football World Cup because they could become single mothers to mixed-race children, a senior lawmaker in Moscow said on Wednesday.
Nearly 20 groups of Amazon shareholders are pressuring the tech company to stop selling facial recognition technology to law enforcement.
- In a letter delivered to CEO Jeff Bezos late Friday, the shareholders, many of whom are advocates of socially responsible investing, say they're concerned about the privacy threat of government surveillance from the tool.
- Amazon's technology, called Rekognition and introduced in 2016, detects objects and faces in images and videos. Customers, which include law enforcement in Orlando, Florida and Washington County, Oregon, can upload face databases to automatically identify individuals.
What is John C. Dvorak writing for PC Magazine?
---
See this week's stock picks HERE
---
Follow John C. Dvorak on Twitter
Follow Andrew Horowitz on Twitter
---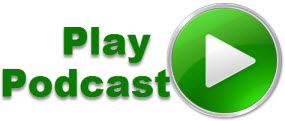 Podcast: Play in new window | Download (Duration: 1:02:22 — 43.1MB)
Subscribe: RSS