Money is flowing into most asset classes at a breakneck pace. Markets are hitting new highs as investors look for the next catalyst to improve corporate profits.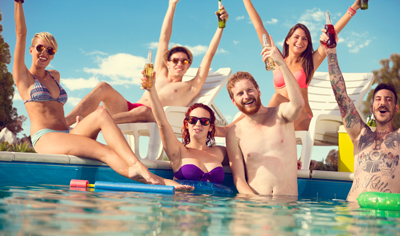 The Fed is about to conclude its two day meeting with a rate decision – investors are cheering the move (whatever it is going to be).
Bitcoin at new highs as futures begin trading for the Cryptocurrency – will it hit $25,000 by the end of the year?
---
Click HERE for Show Notes and Links
DHUnplugged is now streaming live - with listener chat. Click on link on the right sidebar.
---
Love the Show?
Then how about a Donation?
---
Market Update - Happy Hanukkah!
EVERBODY IN THE POOL! Asset prices are driving higher across the board. New highs for US indices and seeing money flowing into all markets. Even with the potential for rate hikes and reduced liquidity due to slowing QE - seems that there is no stopping investors from throwing money into anything they can.
- News that a "tentative" tax bill may be released today (which it wasn't) has markets ticking a bit higher off of the open. (Still a good amount of key items up in the air)
- Employment reports that 238,000 new hires were added for month and 4.1% unemployment rate.
- Optimism among small companies in the U.S. advanced last month to the highest level in more than 34 years as owners became more upbeat about future economic conditions and sales prospects, according to a National Federation of Independent Business survey released Tuesday.
- Reports that people are using their house values (refinancing) in order to buy bitcoin and other assets.
- "We've seen mortgages being taken out to buy bitcoin. … People do credit cards, equity lines," said Joesph Borg, president of the North American Securities Administrators Association, a voluntary organization devoted to investor protection. Borg is also director of the Alabama Securities Commission.
From Bloomberg - Seems that there is an overbought condition on the market that is the highest in decades:
The U.S. Treasury put out a ONE page summary of their finding related to the proposed tax bill. They estimate that there will be more growth and several of the key components that plan to expire will be renewed. With that they believe that there will be additional tax receipts that will cover the $1 trillion hole in the deficit.
- No detail on how that will happen or backup calculations
Here is the market condition that we live in:
Markets drop on headline: Rand Paul will not vote on anything that increases deficit or creates new debt.
- Seems that most are saying Sen Rand tweet was misunderstood by an algo and thought the was referencing the tax bill - not the Government Budget
Bitcoin / Crypto Update
- Over 500,000 new users have registered on popular Coin Site Coinbase since Thanksgiving.
- The largest US-based cryptocurrency exchange now has more users than stock brokerage Charles Schwab.
- Bitcoin near all-time high after futures trading began this week (futures volume is a bit light overall as more people are watching to see how it works 3,800 contracts first day)
- Volatility on Bitcoin has been a bit muted since futures launched
- LiteCoin (one of the 3 coins traded on Coinbase) up 400% since last week (from $100 to $400) as new traders saw the lower price compared to BitCoin as entry point
- Etherium hits new high over $600
- SEC starting to crackdown on ICOs. A recent ICO deal by "Munchee" was squashed by the SEC to raise money as ICO scheme due to security violations.
- Bitcoin mining electric usage could power over 3 million homes
- Will Bitcoin hit $25,000 by the end of the year???????
 Another Milestone - $18,000 ++ closing will be All-Time closing high for day.
- Up 100% since the start of December
- Up 250% Since the start of November
Can we discuss the latest "thing"? Polaroid Cameras
Walt Disney Co. may announce a deal as soon as this week to acquire a large piece of 21st Century Fox Inc., according to a person familiar with the matter, transferring legendary Hollywood properties to new owners.
- Comcast Corp., the other major contender for the Fox assets, said Monday it's no longer in the running.
According to data from Credit Suisse, inflows for exchange-traded products topped $424 billion in 2017 through November.
- Mutual funds, only saw $91 billion in inflows over that same period.
- According to data from research firm ETFGI, there is $4.429 trillion in global ETF assets through October, compared with $3.396 trillion at the end of 2016 — meaning the universe has grown by more than a trillion dollars in less than a year.
There was  spike in share buyback and special dividend announcements in the past ten day.
- Due to pending tax bill?
Time's Person of the Year - the Silence breakers
- True story - Male manager takes new Male salesperson out for dinner as a congrats. Manager has been working at place for 2+ years.
- Male salesperson complains to company owner that the Manager made sexual advances (or some other complaint similar)
- Next day manager was fired immediately as company's owner said that no matter the truth, they do not want to deal with this.
---
FED LIMERICKS
The world is running on fumes
Covered up are the risks that loom
The Fed tries to ensure
That calm will endure
Proving that we are a bunch of buffoons
DH FED LIMERICKS
---
Follow John C. Dvorak on Twitter
Follow Andrew Horowitz on Twitter
---
Love the Show?
Then how about a Donation?
---
*** NEW INTERACTIVE CHARTS ***
Winners will be getting great stuff like the new DHUnplugged Shirts (Designed by Jimbo) - PLUS a one-of-a-kind DHUnplugged CTP Winner's certificate..

CLICK HERE FOR MORE CHARTS ON TRADING VIEW
Contestants: Rick Harris, Christopher Mealick, Warren Shilling, Roman Chernysh, PJ Lethane, Kyle Bird, Matheau Phillips, Fred Keiber, Sam Leung, Nikola Nikolov
---
UPDATE - NEW ETF - Global X Millennials Thematic ETF Challenge!
The top holdings of Global X Millennials Thematic ETF (MILN) include stocks many investors would expect, such as Facebook, LinkedIn and Amazon, which take advantage of the tech tendencies of millennials. But some names might be more surprising like real estate investment trusts AvalonBay Communities and Equity Residential, and Home Depot, which could benefit from millennials moving out of the home of their parents.
We are creating the DH Old Codger Index Portfolio to compete against this new ETF to see how "old school" stocks do in comparison. Companies in our index will include: (updated names as of 8/29/16)
We have the performance summary running (daily and since inception of 5/6/16) - DHOCI vs. Millennials ETF Battle
---
No surprise here - as college tuition loans have grown exponentially, so has the pay for College officers - major raises over the past few years.
Apple on Monday confirmed it had reached a deal to acquire Shazam Entertainment Ltd, the U.K.-based app that lets users identify songs by pointing a smart phone at the audio source.
- Apple did not give a price for the acquisition. Technology news website TechCrunch reported the deal on Friday with a price of as much as $400 million, far short of the most recent $1 billion valuation for privately held Shazam.
NYC bomber (terrorist) inadvertent blew himself up before he could do much damage.
- Poor training?
Net Neutrality law is about to be repealed.
Too much sharing of info going on - what is wrong with people?
- The head of Germany's domestic intelligence agency warned Sunday that China is allegedly using social networks to try to cultivate lawmakers and other officials as sources.
- Hans-Georg Maassen said his agency, known by its German acronym BfV, believes Chinese intelligence agents posing as consultants, headhunters or researchers have targeted more than 10,000 Germans primarily via the social networking site LinkedIn.
- Maybe said best by Chamath Palihapitiya: "I think we have created tools that are ripping apart the social fabric of how society works. The short-term, dopamine-driven feedback loops we've created are destroying how society works. No civil discourse, no cooperation; misinformation, mistruth. You are being programmed"
U.S. President Donald Trump on Monday will sign a directive aimed at sending Americans back to the moon and eventually to Mars, the White House said.
- Trump will sign "Space Policy Directive 1" that orders NASA "to lead an innovative space exploration program to send American astronauts back to the Moon, and eventually Mars," spokesman Hogan Gidley said.
-Gidley said Trump's move is based on recommendations from the National Space Council.
What is John C. Dvorak writing for PC Magazine?
---
See this week's stock picks HERE
---
Follow John C. Dvorak on Twitter
Follow Andrew Horowitz on Twitter
---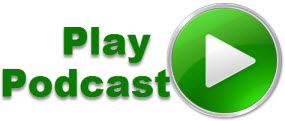 Podcast: Play in new window | Download (Duration: 1:02:52 — 43.5MB)
Subscribe: RSS