The Senate passes their version of the tax bill -will a few unforeseen last minute entries. Markets are happy, then not-so after investors dig into the results.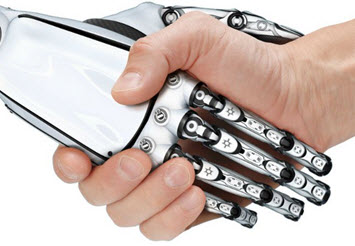 DJIA plunges 350 points on Friday after learning that Michael Flynn will be cooperating with the FBI – and subsequently recovers most of the losses.
Going into year end – plenty of action awaits – as well as a good deal of algo generated rotation.
Plus – Fed Limericks!
---
Click HERE for Show Notes and Links
DHUnplugged is now streaming live - with listener chat. Click on link on the right sidebar.
---
Love the Show?
Then how about a Donation?
---
Market Update -
ALGOS! If it is not clear to anyone just yet - the Algos/machines have taken over. The most apparent evidence is the massive move for markets on Friday - seconds after the news hit that Michael Flynn plead guilty about lying to the FBI - DJIA moved from a positive to down 350 in minutes. Then, the ramp began as the Senate announced that they have the votes for the tax bill and Flynn may not be directly informing about President Trump.
Reminiscent of markets in the days of the financial crisis when government was screwing around with all sorts of rescue packages. Clearly risk should be a consideration these days (although the VIX would say different)
NASDAQ was the initial rotation trade today - up 65 points at one time during the day - then selling ensued and S&P 500, DJIA were in red... NASDAQ dipped into red by late afternoon.
Looks like a sell the news type of situation that is brewing.
Plus - the recent rotation from Tech/Growth  to Value has been historically crazy. With some of the tax bill's hoped for benefits to some large corporations being questioned, tech got smacked. The winners on the year have been selling off and the underperformers have been getting big higher.
- Big box retail one of the best sectors over the past couple of weeks with amazing gains.
- FANG and chips got hit hard
Some of the reasons may be that the Senate tax bill, put together in haste screwed up a few things.
- One Time tax on overseas profits (repatriation) raised to 14.5% from 10% (House Bill 14%)
- Individual AMT would be adjusted, and the corporate AMT would be maintained as is (original Senate bill & current House called for a complete repeal). --Might be negative for technology (XLK) *** Drafting oversight ???***
- Phase out of corporate expending after 5 years (Bill for the first 5 years will have 100% expensing).
Here is a thought - with U.S. cutting corporate tax rates to be "more competitive" will other countries follow suit and we see a tax rate war?
Nokia Oyj denied that it's in acquisition talks with Juniper Networks Inc., after a CNBC report said the Finnish company was preparing a $16 billion offer for the network-equipment maker.
- Stock was up 20% in after hours on this news
- Who is checking validity of stories?
- Stock came down hard after rumor squashed
JPMorgan Chase at Goldman Sach's Financial Services Conference; Trading down approx 15% in Q4 and 15% for the year - but confident things will improve
- The curse of the passive investor?
Bitcoin craze - getting crazier.. Over weekend dropped $1000 at one point as news of England looking to regulate (then pooped right back up to close to all time high (near $11,800 now)
- Headlines related to Bitcoin and Crypto are everywhere
- Google Trends
Question: Gold...Can't get any legs
- Often used as a hedge as non-correlated to markets.
- Will crypto-currencies be used instead as it gains acceptance as a way to diversify - instead of gold?
- Bitcoin futures will begin trading on Dec 10th on CME
- Winklevoss twins are believed to hold $1billion of Bitcoin (started with $11million after Facebook Settlement)
It is getting close to that time of year - pundits will start to provide their predictions for 2018. It will be bullish - no doubt. (They are always bullish with only a few willing to come out and take the other side - until way after an event)
- They continually update their predictions so that somehow they are always right
Looks as though Jerome Powell has been approved by Senate Banking Committee as Fed Chair (lone dissenter was Elizabeth Warren)
Kellogg's has been accused of a "weasly" attempt to get around child obesity sugar rules after re-branding Frosties as an adult cereal.
- Tried reduced sugar but the attempted was not received well - so they decided to keep sugar content and change the target audience.
More Russia hoo-ha: Russia's Olympic team has been barred from the 2018 Winter Games in Pyeongchang, South Korea. The country's government officials are forbidden to attend, its flag will not be displayed at the opening ceremony and its anthem will not sound. Any athletes from Russia who receive special dispensation to compete will do so as individuals wearing a neutral uniform, and the official record books will forever show that Russia won zero medals.
FED LIMERICKS
---
Follow John C. Dvorak on Twitter
Follow Andrew Horowitz on Twitter
---
Love the Show?
Then how about a Donation?
---
*** NEW INTERACTIVE CHARTS ***
Winners will be getting great stuff like the new DHUnplugged Shirts (Designed by Jimbo) - PLUS a one-of-a-kind DHUnplugged CTP Winner's certificate..

CLICK HERE FOR MORE CHARTS ON TRADING VIEW
Contestants: Rick Harris, Christopher Mealick, Warren Shilling, Roman Chernysh, PJ Lethane, Kyle Bird, Matheau Phillips, Fred Keiber, Sam Leung, Nikola Nikolov
---
UPDATE - NEW ETF - Global X Millennials Thematic ETF Challenge!
The top holdings of Global X Millennials Thematic ETF (MILN) include stocks many investors would expect, such as Facebook, LinkedIn and Amazon, which take advantage of the tech tendencies of millennials. But some names might be more surprising like real estate investment trusts AvalonBay Communities and Equity Residential, and Home Depot, which could benefit from millennials moving out of the home of their parents.
We are creating the DH Old Codger Index Portfolio to compete against this new ETF to see how "old school" stocks do in comparison. Companies in our index will include: (updated names as of 8/29/16)
We have the performance summary running (daily and since inception of 5/6/16) - DHOCI vs. Millennials ETF Battle
---
Listener Questions:
- What companies are good to invest in for blockchain?
- What is our outlook on Muni Bonds?
- What do we want for XMAS?
- Is this a sell the news event?
- What are the different advantages/disadvantages between gold bullion etfs and gold based mutual funds. What sort of differences would you expect during an economic decline or dollar crisis.
Alphabet Inc.'s Google pulled support for its YouTube video service from Amazon.com Inc.'s streaming-media devices, citing the internet retailer's failure to make Amazon Prime Video available through Google's gadgets and the recent halt of the sale of some Nest products on its website.
According to a top Irish official, Apple has agreed to reserve around $15.4 billion in back taxes.
- "We have now reached agreement with Apple in relation to the principles and operation of the escrow fund," Finance Minister Paschal Donohoe told reporters before a meeting with European Competition Commissioner Margrethe Vestager.
President Trump told Israeli and Arab leaders on Tuesday that he plans to recognize Jerusalem as the capital of Israel, a symbolically fraught move that would upend decades of American policy and upset efforts to broker peace between Israel and the Palestinians.
Just in time for Christmas: (not the best idea in an age of autonomous driving on the horizon)
- UPS drivers are planning to demonstrate against a 70-hour work week during the holiday season.
-The Teamsters Locals said UPS "is forcing a 70-hour week for drivers" which is "a nationwide issue jeopardizing the safety of drivers and the general public.""
- UPS failed to plan ahead and hire seasonal drivers for the holidays, said the Teamsters, and instead increased the hours of regular workers to compensate.
-"Teamster who usually show up for work 45 minutes early will instead demonstrate against the unfair move by management this holiday season."
The US Supreme Court has ruled President Donald Trump's travel ban on six mainly Muslim countries can go into full effect, pending legal challenges.
- The decision is a boost for Mr Trump's policy against travellers from Chad, Iran, Libya, Somalia, Syria and Yemen.
What is John C. Dvorak writing for PC Magazine?
---
See this week's stock picks HERE
---
Follow John C. Dvorak on Twitter
Follow Andrew Horowitz on Twitter
---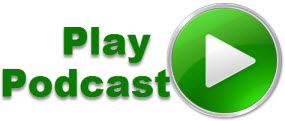 Podcast: Play in new window | Download (Duration: 1:01:17 — 42.4MB)
Subscribe: RSS