There is no stopping this uptrend. Well, of course there is the problem with North Korea that has markets on edge.
Big news in TV land – Disney shaking things up…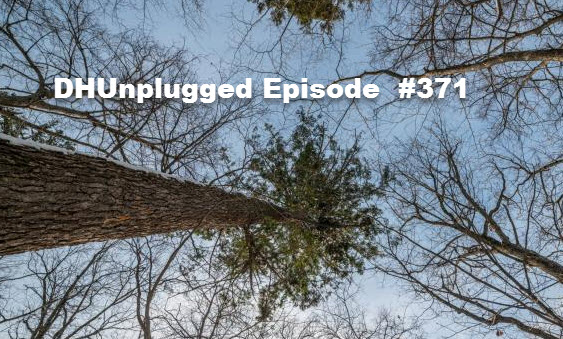 Plus new comments regarding North Korea's miniature nuke program and a few stock stocks to watch.
NEW Closest to The Pin Announcement this week.
---
Click HERE for Show Notes and Links
DHUnplugged is now streaming live - with listener chat. Click on link on the right sidebar.
---
Love the Show?
Then how about a Donation?
---
Market Update
Back from Montauk - money oozing out of everywhere -
- Ferry to Block Island - great frozen Mudslides.
- Visited 2 vineyards on Long Island (one brewing up drinkable Vermouth - fortified 11-13% alcohol)
North Korea tensions hit markets - but as we have seen - zero memory - 3-4 days later markets seem to forget and then plow higher.
Interesting that last week - out of nowhere some murmurs of the Homeland Investment Act (repatriation of money from companies that hold $$ outside U.S. gaining some traction)
- Occurred the day when President Trump on "vacation" and Congress is on recess - coincidence?
Markets of late - It appears that Trees do Do Grow to the Sky - at least until the clouds form!
Employment numbers continue to be strong - added over 200,000 again last month. Unemployment rate 4.4% (U-6 ticked up to 8.9%)
The retail wreck continues - some poor results from Dick's Sporting Goods (DKS) and concerning tone in conf call - (competitors and suppliers seem to be in a tizzy about sales)
- Dicks- down 23%
- Sportsmans Warehoue - down 16%
- Hibbett Sports - down 16%
- What is going on? - seems like the crash of the tech/electronics stores
Wall Street initially ignoring some of the news out of North Korea:
- North Korea producing miniaturized nuclear weapons that can fit inside missiles, according to Washington Post
- Guam targeted
- Trump Fire and fury
- Market react then discount
Trump response: (very refined and thoughtful?)
North Korea quote from President Trump "best not make any more threats to the U.S. They will be met with fire and fury like the world has never seen."
Staff at the US Department of Agriculture (USDA) have been told to avoid using the term climate change in their work, with the officials instructed to reference "weather extremes" instead. Seems Trump administration having impact here....
Important media news: Walt Disney beats by $0.03, misses on revs; acquires majority of BAMTech for $1.58 bln; will launch ESPN brand video streaming service early next year and Disney brand DTC service in 2019; will end distribution agreement with Netflix (NFLX) in 2019.
Global Warming/Climate Change - Solar - Is it possible that all of the Solar panels are helping to heat up the temps as it draws in sun's heat???
- Plenty of "hottest month in history" comments...
- What about Wind? Do all of the large wind turbines change the flow of air in some areas?
- Has anyone done a study on the negative impact of some of the renewable energy? Solar panels on rooftops???
- Studies out that show heat rising from 1,500 years ago - i.e. 0.3 degrees higher... Were those temp gauges calibrated to the level they are today?
- Seems that this is all in dire need of some rethinking.
U.S. Senator Cory Booker (D-NJ) introduced a landmark bill to reverse decades of failed drug policy that has disproportionately impacted communities of color. Booker announced the bill earlier today on Facebook Live.
- The Marijuana Justice Act would remove marijuana from the list of controlled substances, making it legal at the federal level. The bill would also incentivize states through federal funds to change their marijuana laws if those laws were shown to have a disproportionate effect on low-income individuals and/or people of color.
- The bill is retroactive and would apply to those already serving time behind bars for marijuana-related offenses, providing for a judge's review of marijuana sentences.
WAIT! What happened to U.S. Govy infrastructure spending plan?????
- The mayor of New York City wants to tax the wealthiest 1 percent of New Yorkers to fund repairs and improvements to the beleaguered subway system.
- The proposal comes as the mayor and Gov. Andrew Cuomo, both Democrats, continued to squabble over responsibility for paying for repairs to the nation's largest transit system that has seen growing delays, mechanical failures, power outages and even derailments.
- Metropolitan Transportation Authority Chairman Joseph Lhota recently unveiled an emergency plan that would cost $836 million to stabilize the system. The governor offered to split the cost of the plan with the city, but the mayor refused to commit money to support it.
Sad news - although tea sales outnumber coffee by 10-1 in China - seems that Coffee is picking up as sipping beverage of choice for many. Starbucks making big play here to try to overthrow Nestle as go to brand of choice.
- The $1.1 billion Chinese coffee market is dominated by Nestle SA, with a 66 percent share, according to Euromonitor International Ltd. The world's largest food company says it's optimistic about consumption prospects and expects China to become one of the leading coffee countries.
Tesla - tapping the markets for more money to ramp up production. This time a $1.5++ billion debt offering.
Weird: Amazon may have signed a supply agreement with Eclat Textile, Taiwan's leading apparel maker that supplies Nike (NKE), UAA and LULU.
- Amazon is expanding aggressively into the apparel market not only by selling more clothes online but offering clothing under its own brands.
BeanieCoins - Some listeners were wondering what you and Adam were talking about.....
What is with the Nazi news? All of a sudden there is a neo-nazi invasion???
- The neo-Nazi website Daily Stormer has been kicked off by its web hosting company, GoDaddy Inc
- Flags and other emblems at protests
- Wash Post questioning whether Jews are white!!!!!!!!!!!
- Crazy Wash Post article [LINK] - Jews and non-Jews are drawn to debates about whether Jews are white. It's the sort of question that captivates academics and activists, roping in everyone from Israeli "Wonder Woman" actress Gal Gadot to African American literary luminary James Baldwin.
??????????????  White supremacists using Airbnb will be banned from making reservations and hiring out flats and permanently booted out from the platform, Airbnb's co-founder said on Tuesday.
---
Follow John C. Dvorak on Twitter
Follow Andrew Horowitz on Twitter
---
Love the Show?
Then how about a Donation?
---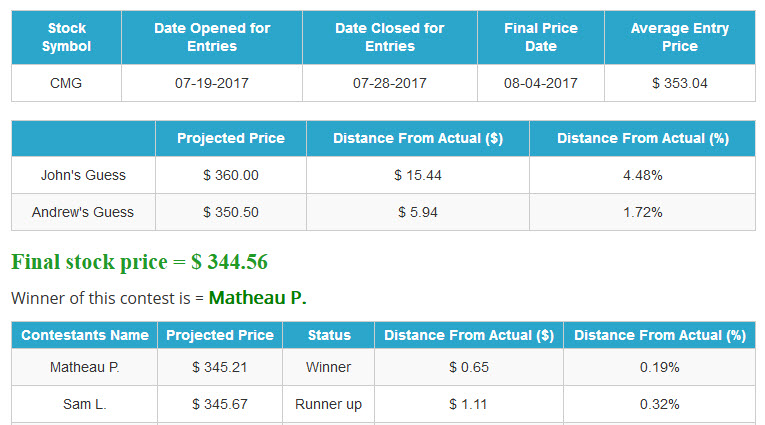 *** NEW INTERACTIVE CHARTS ***
Winners will be getting great stuff like the new DHUnplugged Shirts (Designed by Jimbo) - PLUS a one-of-a-kind DHUnplugged CTP Winner's certificate..

CLICK HERE FOR MORE CHARTS ON TRADING VIEW
---
UPDATE - NEW ETF - Global X Millennials Thematic ETF Challenge!
The top holdings of Global X Millennials Thematic ETF (MILN) include stocks many investors would expect, such as Facebook, LinkedIn and Amazon, which take advantage of the tech tendencies of millennials. But some names might be more surprising like real estate investment trusts AvalonBay Communities and Equity Residential, and Home Depot, which could benefit from millennials moving out of the home of their parents.
We are creating the DH Old Codger Index Portfolio to compete against this new ETF to see how "old school" stocks do in comparison. Companies in our index will include: (updated names as of 8/29/16)
We have the performance summary running (daily and since inception of 5/6/16) - DHOCI vs. Millennials ETF Battle
---
Last week, Google CEO Sundar Pichai sent a note to employees that said portions of the memo "violate our Code of Conduct and cross the line by advancing harmful gender stereotypes in our workplace."
- This comes as James Damore's 10-page memorandum accused Google of silencing conservative political opinions and argued that biological differences play a role in the shortage of women in tech and leadership positions. It circulated widely inside the company and became public over the weekend, causing a furor that amplified the pressure on Google executives to take a more definitive stand.
- FIRED - But seems that this is counter to what Google stands for - or maybe not. Can't provide opinion? Heaven forbid say something about anyone that is not "politically correct" in this day and age.
Two New York City police officers allege that they were denied service at a Brooklyn Dunkin' Donuts by an employee with a bias against cops. The New York Post reports that Detectives' Endowment Association president Michael Palladino is leading a boycott against the chain. Though admitting that this was most likely an isolated incident, Palladino said that the discrimination was "disgraceful and it should not go unattended." Until Dunkin' Donuts issues an official apology, Palladino has asked detectives and their families to "refrain from patronizing [its] stores."
- In related news BIG!!!! Dunkin' Donuts may be changing their name to "Dunkin"
A federal jury last week found notorious "Pharma bro" Martin Shkreli guilty of three counts of securities fraud — but acquitted him of five other criminal counts related to hedge funds investors and a drug company he founded.
- Could get up to 20 years in prison
- For all of the hooplah - not much happening to the drug companies that have been raising prices. What happened to all of that?
U.S. consumer credit-card debt just passed an ominous milestone, beating a record set just before the global financial system almost collapsed in 2008.
- Outstanding card loans reached $1.02 trillion in June, data from the Federal Reserve show, as lenders including Citigroup Inc. and JPMorgan Chase & Co. compete to sign up cardholders who may carry balances -- a relatively lucrative business in a prolonged period of low interest rates.
This is good news!
- Britons will be able to make social media platforms like Facebook delete information, including content published in their childhood, under government proposals that will bring data laws into line with new European regulations.
- Individuals will have more control over their data by having "the right to be forgotten" and ask for their personal data to be erased in the measures announced by Digital Minister Matt Hancock on Monday.
- Companies will also have to ask people for permission to collect personal data rather than rely on pre-selected tick boxes, which are largely ignored, he said.
Eggs, coming mainly from the Netherlands, have been found to contain fipronil, which is banned by the EU in the food industry.
- A row has erupted over how long Belgian and Dutch authorities have known.
- Investigators arrested two people in raids on companies in the Netherlands and Belgium.
- The UK food watchdog also said about from potentially contaminated Dutch farms, up from an earlier estimate of 21,000.
- The Food Standards Agency (FSA) said it was very unlikely that there was a risk to public health.
- In the UK, processed foods containing eggs, including sandwiches and salads, have been recalled from Sainsbury's, Morrisons, Waitrose and Asda.
- Supermarkets in Belgium, the Netherlands and Germany have withdrawn millions of eggs from sale.
What is John C. Dvorak writing for PC Magazine?
---
See this week's stock picks HERE
---
Follow John C. Dvorak on Twitter
Follow Andrew Horowitz on Twitter
---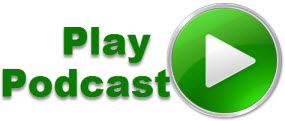 Podcast: Play in new window | Download (Duration: 1:01:49 — 42.7MB)
Subscribe: RSS