Missiles from North Korea, OPEC scrambling, out of control Tweets and even a revolving door at the White House.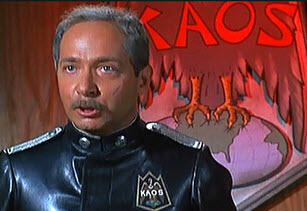 There is plenty of chaos when it comes to the geopolitical front. The good news is that market participants are happy to ignore it all.
Plus Apple's earnings, a review of our latest stock ideas and more malfeasance from a well know bank…
---
Click HERE for Show Notes and Links
DHUnplugged is now streaming live - with listener chat. Click on link on the right sidebar.
---
Love the Show?
Then how about a Donation?
---
Market Update
The market continues to chug along with new highs for the DJIA almost daily. Closing in on 22,000 for the DJIA...
Apple, Visa and Boeing make up 1,000 point rise for DJIA in 2017 (more than 40% of the total)
The DJIA is now beating the S&P 500 index YTD (+11.27% vs. 10.6%), while the NAZ 100 is up 18%!
Generally speaking, U.S. economics are still slugging along, nothing too hot, not too cold. GDP print was 2.6% annualized for the latest quarter. That was a bit less than anticipated... markets not that happy about, but still managed to move past a day later.
Markets also do not seem to care about the "Chaos" in the White House. Scaramucci in/out in 10 days.
- Was this the greatest tax scam ever? Sell company, get Govy appointment, pay no tax on sale and then out.
- OR - was this a game that was played to totally humiliate the MOOCH after what he said about Trump in 2015
Interesting divergence in the Transportation average (ETF) versus the S&P 500
Seems like there is a high expectations for fiscal policy (tax relief) earnings to continue to grow and the Fed to maintain a dovish stance (in the face of raising rates)
Healthcare repeal blocked again and again - Do we think that Trump will use executive order somehow on this? Will the Senate change the voting rules bu using "Nuclear Option" to
Last week, the VIX! was nearing the $8 handle - Now back at 10....
Asian emerging markets have been mixed of late in terms of economic growth as measured by PMI
Apple (AAPL) earnings and updates: Stock near all-time high after hours
- Apple sees Q4 revs $49-52 bln vs $49.23 bln Capital IQ Consensus Estimate; sees gross margin between 37.5 percent and 38 percent
-Apple Q3 $1.67 vs $1.57 Capital IQ Consensus Estimate
- Revs $45.4 bln vs $44.94 bln Capital IQ Consensus Estimate
- Apple sees Q4 gross margins of 37.5-38.0% vs 38.2% ests vs 38% last year
Q3 iPhones of 41.0 mln vs 41.1 mln ests versus 47.5 mln last year.
Q3 iPads of 11.4 mln vs 9 mln ests vs 10.9 mln last year.
Q3 Macs of 4.3 mln vs 4 mln ests vs 4.4 mln last year.
Outflows from PowerShares QQQ Trust Series 1, which tracks the Nasdaq 100 Index topped $3.7 billion for the five sessions ending July 28, the most since early November 2007.
- Is there concern that the U.S. weakness is overdone?
- U.S. Dollar weakness (down 10% YTD)
The hits keep coming - More than 800,000 people who took out car loans from Wells Fargo were charged for auto insurance they did not need, and some of them are still paying for it, according to an internal report prepared for the bank's executives.
- The expense of the unneeded insurance, which covered collision damage, pushed roughly 274,000 Wells Fargo customers into delinquency and resulted in almost 25,000 wrongful vehicle repossessions, according to the 60-page report, which was obtained by The New York Times. Among the Wells Fargo customers hurt by the practice were military service members on active duty.
The hedge fund industry: (is this a perma situation?)
- Paul Tudor Jones' investors are increasingly deserting him.
- The firm saw clients pull about 15 percent of their assets from his main fund in the second quarter, according to investors who asked not to be identified discussing private information.
- That's left client assets at about $3.6 billion, almost half the value a year ago.
Update on the Ole' Codgers Vs Millenials - 4% vs 21% since inception... Not good for the old timers....
---
Follow John C. Dvorak on Twitter
Follow Andrew Horowitz on Twitter
---
Love the Show?
Then how about a Donation?
---
*** NEW INTERACTIVE CHARTS ***
Winners will be getting great stuff like the new DHUnplugged Shirts (Designed by Jimbo) - PLUS a one-of-a-kind DHUnplugged CTP Winner's certificate..

CLICK HERE FOR MORE CHARTS ON TRADING VIEW
---
UPDATE - NEW ETF - Global X Millennials Thematic ETF Challenge!
The top holdings of Global X Millennials Thematic ETF (MILN) include stocks many investors would expect, such as Facebook, LinkedIn and Amazon, which take advantage of the tech tendencies of millennials. But some names might be more surprising like real estate investment trusts AvalonBay Communities and Equity Residential, and Home Depot, which could benefit from millennials moving out of the home of their parents.
We are creating the DH Old Codger Index Portfolio to compete against this new ETF to see how "old school" stocks do in comparison. Companies in our index will include: (updated names as of 8/29/16)
We have the performance summary running (daily and since inception of 5/6/16) - DHOCI vs. Millennials ETF Battle
---
Absolute brilliance - How this author made $290,000 selling books.
31 Eyeballs found in man's rectum: Police made a routine traffic stop early Thursday morning and got more than they bargained for when Roy Tilbott, 51, stepped out of his El Camino for a field sobriety test and Casper police noticed several eyeballs slide from his right pant leg onto the road.
- Tilbott assured police the eyeballs were not human, but instead cow eyeballs he had pilfered from Johnson Meats (a slaughterhouse) where Tilbott is employed as a butcher.
- Tilbott explained his actions:  "I enjoy eating bovine eyeballs and smuggling them out in my colon was the only way I knew how to get them out without potentially getting caught and fired."
- Tilbott told police he estimates he has smuggled several thousand eyeballs from the plant over the past few months.
- "I put them in soups," Tilbott said in the police report. "They're beneficial for erectile dysfunction, which I currently battle, but I also just like the texture and taste."
The Slovenian Statistics Office said Monday that some 1,939,000 tourists visited the Alpine country of 2 million in the first half of this year, a 15 percent increase from the same period last year.
- Analyzing the impact of the Slovenian-born first lady on the tourism growth, the statistics office said the number of U.S. visitors has risen 15 percent since Donald Trump took office in January.
North Korea said on Saturday it had conducted another successful test of an intercontinental ballistic missile (ICBM) that proved its ability to strike America's mainland, drawing a sharp warning from U.S. President Donald Trump and a rebuke from China.
- North Korean leader Kim Jong Un personally supervised the midnight launch of the missile on Friday night and said it was a "stern warning" for the United States that it would not be safe from destruction if it tries to attack, the North's official KCNA news agency said.
The U.S. Food and Drug Administration aims to reduce nicotine levels in cigarettes while exploring measures to move smokers toward e-cigarettes, in a major regulatory shift announced on Friday that sent traditional cigarette company stocks plunging.
- The move means FDA Commissioner Scott Gottlieb has thrown his regulatory weight on the side of those advocating for e-cigarettes in the debate over whether they potentially hold some public health benefits.
- Shares of major tobacco companies in the United States and UK slumped in heavy trading volume, with the world's biggest producers poised to lose about $60 billion of market value.
Seems to be a good amount of this going on....
- U.S. Energy Secretary Rick Perry optimistically discussed expanding American coal exports to Ukraine and other energy matters during a lengthy phone call this month with a Russian prankster who Perry thought was Ukraine's prime minister.
Florida Department of Health confirmed first sexually transmitted Zika case in 2017 (total number of Zika cases reported in Florida in 2017 is 118)
What is John C. Dvorak writing for PC Magazine?
---
See this week's stock picks HERE
---
Follow John C. Dvorak on Twitter
Follow Andrew Horowitz on Twitter
---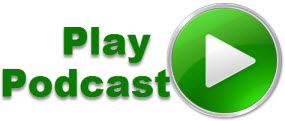 Podcast: Play in new window | Download (Duration: 1:00:33 — 41.9MB)
Subscribe: RSS