Amazon is getting more aggressive by the day. Not only is the company disrupting retail but they have now shot across the bow of groceries and food stuffs.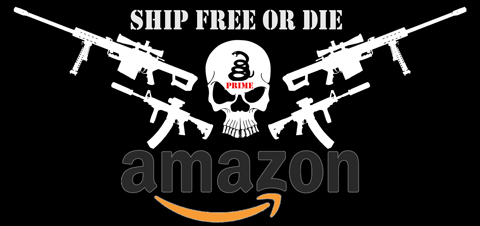 Markets are taking it all in stride. Oil sinks as OPEC has made a miscalculation and new rigs are added for the 7th consecutive month.
SNAP hits it's IPO price – next stop?
Plenty to discuss in this episode – plus some things we could not get to last week.
---
Click HERE for Show Notes and Links
DHUnplugged is now streaming live - with listener chat. Click on link on the right sidebar.
---
Love the Show?
Then how about a Donation?
---
Market Update
The DJIA makes all-time highs. Tech stocks waiver and then ramp higher as Apple regains some of the recent losses. Amazon buying Whole Foods put some serious pressure on grocery and food retailers.
Looks like the Fed rate hike didn't faze bond investors. In fact the yield came down on bonds, yield curve continues to flatten even as they now are talking about unwinding balance sheet as a way to normalize rates (still looks as if there will be MANY years until they clean up their bond holdings)
Amazon (AMZN) buying Whole Foods (WFM) for $13.7 billion - This is a very interesting deal that has major implications on the entire retail space - thoughts?
- Target (TGT) , Walmart (WMT) get smacked by 5-8% on this news. Grocers like Kroger (KR), United National Foods (UNFI) and Sprouts Farmers (SFM) get hit hard (10 - 15%).... What will be the outlook for these and others in the industry?
If that were not enough - Amazon Prime Wardrobe ("try before you buy") was just announced - killing the soft retail space... S&P Retail index down 1% on this news (Dept stores:  JCP -3.4%,  JWN -2.7%, SHOS -3.6%, DDS-2.2%, KSS -1.5%, M -1.1%)
1.  Fill your order with 3 or more items across clothing, shoes and accessories within the Prime Wardrobe category.
2.  Try on at home and you have 7 days to keep and complete the purchase.
3.  Return what you don't want.  Drop off at UPS or schedule a free pick-up
4.  Get 10% off if you keep 3 or 4 items.  Get 20% off 5 items or more.
There is no fee for Prime members and shipping and returns are free.
There is no fee for Prime members and shipping and returns are free.
FYI, they have been doing this for a while now with the Prime Plus Free Returns.  However, the discount of 10% and 20% was not previously available.
Video Highlighting Prime Wardrobe
U.S. Treasury Secretary is seriously considering issuing ultra-long bonds (50 and 100 years)
China Mainland shares - finally added to the MSCI Emerging Market index (after a few postponements) - will be phased in over time.
DH going in the restaurant biz? Buffalo Wild Wings is now offering for sale certain of its company-owned restaurants; this comes as part of the co's previously announced portfolio optimization process.
Blue Apron - Prices it's IPO at $15-17 ($3 billion valuation) - analysts are now concerned about the ... Yup Amazon/Whole Food deal hurting this company
- Blue Apron not profitable as it is... bleeding $$$$
Fedex (FDX) beat by a mile - ($.37 beat) and nice revenue number) - maybe they will cut down express shipping cost?
- Stock at all time high after hours
Adobe (ADBE) beats and stock is at - ---- yes ---- All-time high after hours.
Redhat (RHT) neats and guides nicely higher -- Stock is at - ALL TIME HIGH after hours
SNAP - Snap moves higher as the WSJ suggests SNAP and Time Warner (TWX) may have signed an advertisement deal for up to 10 original shows per year.  ($100 million over 10 years)
- New shows featuring the likes of Ellen DeGeneres, Samantha Bee and Wonder Woman may soon be coming to Snapchat.
- In a wide-ranging deal with Snap Inc., Time Warner Inc.'s Turner cable channels and the Warner Bros. studio will create up to 10 original shows a year for the ephemeral messaging app in genres.
Just in: CNBC reporting that FB's Instagram stories feature now has 250 mln daily active users...
- SNAP touched its IPO price of $17 and bounced over last couple of days.
Political data gathered on more than 198 million US citizens was exposed this month after a marketing firm contracted by the Republican National Committee stored internal documents on a publicly accessible Amazon server.
- The data leak contains a wealth of personal information on roughly 61 percent of the US population.
- Along with home addresses, birthdates, and phone numbers, the records include advanced sentiment analyses used by political groups to predict where individual voters fall on hot-button issues such as gun ownership, stem cell research, and the right to abortion, as well as suspected religious affiliation and ethnicity.
- The data was amassed from a variety of sources—from the banned subreddit r/fatpeoplehate to American Crossroads, the super PAC co-founded by former White House strategist Karl Rove.
One more politics related: The White House is weighing whether to move Press Secretary Sean Spicer into a more senior role focused on strategy and bring in a new spokesman for the president, two people familiar with the discussions said.
- Is this spin on "You're Fired" ?
Justice?  The head of Michigan's health department has been charged with involuntary manslaughter stemming from his role in the Flint water crisis.
- Michigan Health and Human Services Director Nick Lyon is among two high-ranking officials charged in the fourth round of criminal charges brought in connection with the Flint matter, the newspaper said.
---
Follow John C. Dvorak on Twitter
Follow Andrew Horowitz on Twitter
---
Love the Show?
Then how about a Donation?
---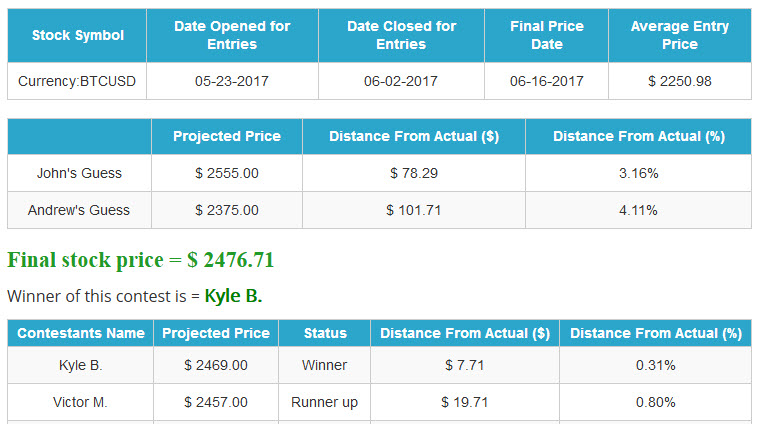 *** NEW INTERACTIVE CHARTS ***
Winners will be getting great stuff like the new DHUnplugged Shirts (Designed by Jimbo) - PLUS a one-of-a-kind DHUnplugged CTP Winner's certificate..

CLICK HERE FOR MORE CHARTS ON TRADING VIEW
---
UPDATE - NEW ETF - Global X Millennials Thematic ETF Challenge!
The top holdings of Global X Millennials Thematic ETF (MILN) include stocks many investors would expect, such as Facebook, LinkedIn and Amazon, which take advantage of the tech tendencies of millennials. But some names might be more surprising like real estate investment trusts AvalonBay Communities and Equity Residential, and Home Depot, which could benefit from millennials moving out of the home of their parents.
We are creating the DH Old Codger Index Portfolio to compete against this new ETF to see how "old school" stocks do in comparison. Companies in our index will include: (updated names as of 8/29/16)
We have the performance summary running (daily and since inception of 5/6/16) - DHOCI vs. Millennials ETF Battle
---
Consider this: Elon Musk seems to believe that the earth is doomed and will be uninhabitable in years to come - this is why he is putting a great deal of his wealth into a spaceship that can get us to Mars.
- However - isn't Mars uninhabitable now?
The Leftovers
Is this real? The NBA champs - Warriors unanimously decline to make the traditional White House trip for Presidential congrats.
Education getting a bad rap? New Apprenticeship program being pushed by Trump and :
-Study: Millennials are earning 20% less than boomers did (median household income of $49,581) at the same age in life
- Might beg the question if the education that is creating so much debt for young people pockets is even worth it…
What is John C. Dvorak writing for PC Magazine?
---
See this week's stock picks HERE
---
Follow John C. Dvorak on Twitter
Follow Andrew Horowitz on Twitter
---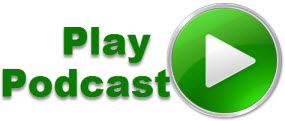 Podcast: Play in new window | Download (Duration: 1:04:41 — 44.7MB)
Subscribe: RSS