There has been a rash of doom and gloom prognostications appearing. What has changed?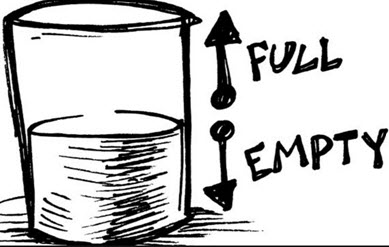 The Federal Reserve is likely to hike rates at their upcoming meeting and we look into what that may mean for stocks and markets overall.
After a few days of selling pressure, buyers are back and they want to get back in as soon as possible.
Plus – Snapchat's newest deal with McDonald's seems to be really interesting (not).
---
Click HERE for Show Notes and Links
DHUnplugged is now streaming live - with listener chat. Click on link on the right sidebar.
---
Love the Show?
Then how about a Donation?
---
Market Update
Out of nowhere... NASDAQ and the biggest tech took a beating over the past few days. Big selling in the space with not much warning. After rocketing higher and higher, there was a sudden and severe turnaround that took the NASDAQ down almost 3% over 2-days.
At the same time, the DJIA and S&P 500 were somewhat calm. Slightly down - algos were doing a great job at finding stocks that were previously sold off, bidding them up to keep indices in check. VIX was up for a couple of days then slammed down as markets calmed down.
JDC Reminder - will be asking what you are writing for PC Magazine this week at end of show... Get ready.
The question is - Half full or half empty?
Plenty of recent doom and gloom prognostications - Bill Gross: Investors should be wary as low interest rates, aging populations and global warming inhibit real economic growth and intensify headwinds facing financial markets, according to Bill Gross.
-"Don't be mesmerized by the blue skies," Gross, manager of the Janus Henderson Global Unconstrained Bond Fund, wrote in an investment outlook released Tuesday. "All markets are increasingly at risk."
Coming up - Fed rate hike decision on Wednesday. Fed Funds futures are predicting a 99.6% chance that a rate hike will occur (0.25% increase).
A bidder pledged $2.68 million to a San Francisco charity in exchange for a lunch date with billionaire investor Warren Buffett.
- The winner of the online auction that concluded Friday on eBay Inc.'s website chose to remain anonymous. The final price fell short of last year's $3.46 million winning pledge, which tied the previous record.
McDonald's to hire 250,000 employees this summer, to use Snapchat to lure millennial job seekers
- Starting Tuesday, social media users can use the Snapchat app to apply for a job at McDonald's. It is using the popular social media app to lure in younger applicants.
- The Golden Arches is expected to hire 250,000 employees this summer.
- The company said that more than half of the hires in its company-owned restaurants are between the ages of 16 to 24 years old.
- (Thinking that it is just a QR code that is used to go to a MCD application site????)
Have you seen this new show on Fox - The Next Revolution - Populism news related. Host Steve Hilton is awful.
- Premise is terrible
- Guests are terrible
- What is the point?
- During the show's debut, Hilton will present interviews with employees from the Silicon Valley who have not opened up about their political views for fear of backlash.
I tried to set up a Coinbase button to donate - site was unresponsive for most of the afternoon on Monday. (While BTC was seeing some high volume selling pressure)
Verizon has completed its $4.48 billion acquisition of Yahoo's core internet business and said Tuesday that Marissa Mayer is stepping down. (She is getting a $23 million payout)
- New division for Yahoo! will be under the name OATH (Have we any idea what this means?)
Conde Naste is closing the Style.com site - The move is seen as a stunning strategic backtrack for the publishing empire, which reportedly had invested more than $100 million in the global multibrand e-commerce site.
- $100 million on a site over a few months?
J.P. Morgan Chase has pulled its advertisements from NBC News in light of Megyn Kelly's upcoming interview with Infowars host Alex Jones, The Wall Street Journal reported Monday. The company has decided to remove all of its TV and digital ads from all programming on the network until after the show airs on Sunday, according to the paper.
Here is a very concerning stat:
- Nearly half of mortgage borrowers in the first quarter of 2017 opted for a cash out option when refinancing. The amount of cash outs is at the highest since the 4th quarter of 2008, when the financial crisis was in motion.
Dennis Rodman is planning on making another visit to North Korea. How is that possible? Aren't we in lock-down with that country?
Taxpayers may have overpaid by more than $1 billion for Mylan's EpiPen, senator reveals
- The alleged overpayments are related to Medicaid's drug rebate program.
- Mylan for years classified EpiPen as a generic drug, which paid a lower rebate rate.
- Under a settlement last fall, Mylan agreed to pay $465 million to the government, and pay a higher rebate rate in 2017.
After years of substandard performance - -Jeff Immelt is out of CEO role at GE.
---
Follow John C. Dvorak on Twitter
Follow Andrew Horowitz on Twitter
---
Love the Show?
Then how about a Donation?
---
*** NEW INTERACTIVE CHARTS ***
Winners will be getting great stuff like the new DHUnplugged Shirts (Designed by Jimbo) - PLUS a one-of-a-kind DHUnplugged CTP Winner's certificate..

CLICK HERE FOR MORE CHARTS ON TRADING VIEW
---
UPDATE - NEW ETF - Global X Millennials Thematic ETF Challenge!
The top holdings of Global X Millennials Thematic ETF (MILN) include stocks many investors would expect, such as Facebook, LinkedIn and Amazon, which take advantage of the tech tendencies of millennials. But some names might be more surprising like real estate investment trusts AvalonBay Communities and Equity Residential, and Home Depot, which could benefit from millennials moving out of the home of their parents.
We are creating the DH Old Codger Index Portfolio to compete against this new ETF to see how "old school" stocks do in comparison. Companies in our index will include: (updated names as of 8/29/16)
We have the performance summary running (daily and since inception of 5/6/16) - DHOCI vs. Millennials ETF Battle
---
New startup - EatWith.com (like AirBnB for eating..) In houses, apartments etc. [LINK]
Uber news keeps coming:  Uber Technologies Inc's board will discuss Chief Executive Travis Kalanick temporarily stepping away from the embattled ride-hailing firm and consider sweeping changes to the company's management practices at a meeting on Sunday, according to a person familiar with the situation.
- The person briefed on the matter said the board will discuss Kalanick taking time off from the company. The discussion involved the possibility that Kalanick might return in a role with less authority, this person said, either in a position other than CEO or as CEO with narrower responsibilities and subject to stronger oversight.
Vibration in My Pants: For just $299  you will be able to buy yoga pants with vibrating sensors that may tell you how to adjust your form while doing yoga.
-The Nadi X yoga pants made by Wearable X, the same company that designed Fundawear, smartphone-controlled vibrating underwear for couples in long distance relationships. (The Nadi X and Fundawear should not be worn interchangeably.)
- The Nadi X pants will include five sewn in sensors that are supposed to detect the positioning of your hips, knees, and ankles. You will be able to clip a small battery behind your upper left knee to activate the sensors and then connect your pants to a smartphone app via Bluetooth technology.
- Then via the app, you can plug in your yoga experience level, get to your poses, and then note the resulting vibrations in your pants. Yes, you are supposed to listen to vibrations in your pants.
- The frequency and intensity of the vibrations in your pants may guide adjustments in how you position your body...
Twitter announces new feature where business can add buttons to drive actions in direct messages.
- One of the uses: Tweeting about your bot
FATTY - More than 2 billion adults and children globally are overweight or obese and suffer health problems because of their weight, a new study reports.
- This equates to one-third of the world's population carrying excess weight, fueled by urbanization, poor diets and reduced physical activity.
- The United States has the greatest percentage of obese children and young adults, at 13%, while Egypt led in terms of adult obesity, with almost 35%, among the 195 countries and territories included in the study.
What is John C. Dvorak writing for PC Magazine?
---
See this week's stock picks HERE
---
Follow John C. Dvorak on Twitter
Follow Andrew Horowitz on Twitter
---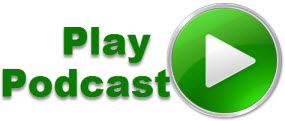 Podcast: Play in new window | Download (Duration: 1:03:51 — 44.1MB)
Subscribe: RSS