Earnings season is underway and there have been some big winners and some monstrous losers.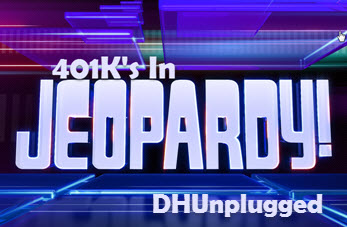 GDP slows as does some other important U.S. economic metrics. The VIX hits single digits this week before it pops higher  – a sign that there is too much complacency in the markets?
New rules being discussed may lose the much coveted tax deduction on 401k plans..
Much more fun and biz discussions …
---
Click HERE for Show Notes and Links
DHUnplugged is now streaming live - with listener chat. Click on link on the right sidebar.
Market Update
Crude oil down 12% on the year for 2017. Inventories continue to swell -- even after supposed production cuts by OPEC.
- Broke below $48 today....
The VIX is sub $11 again after a quick move above 15 in mid April - now we shall see what happens with French election as well as the healthcare bill.
U.S. GDP came in at a disappointing 0.7% for the 1st quarter of 2017. This is in stark contrast to the job numbers that may be telling us that this Friday's numbers could be soft.
- What is interesting is that there is all sorts of reasons that talking heads are coming up with to say this was aberration - that 1st quarter is usually soft. BUT - remember last year there was a change to methodology to account for 1st quarter weakness issue?
NASDAQ COMP blows past 6,000 after big moves post earnings on Amazon, Google ... Apple Earnings today..
Fed day tomorrow - will they raise rates again?
Bitcoin surged to an all-time high above $1,400 on Tuesday, after more than tripling in value over the past year, with its most recent rise attributed to strong demand in Japan, where the digital currency has been deemed a legal means of payment.
Media getting weirder by the minute: Asked for his assessment of the cable news landscape in the era of President Trump, CNN President Zucker began his reply by saying: "Obviously Fox News is, uh," then paused for more than 11 seconds. "So, look, there's three cable news networks. Certainly in primetime and in the morning, Fox is state-run TV and is extolling the line out of the White House."
The future of 401k plans ? Some talk from White House on removing tax deductibility of 401k plan - that will be a problem
- Looking to recapture tax to put in corporate pockets?
- Will stop many from saving with hope of turning that into spending.
- Impact will be to steal from the future by spending now.
- Govy must be concerned due to April's retail bloodbath - Bebe Stores (closing 180 stores), Neiman Marcus (defaulted on $600 million bonds) , Marsh Supermarkets (Closing 180 stores), Rue21 (closing 1000 stores prepping for bankruptcy), Payless Shoes (Closing 4,000 stores and files Chapter 11)
Apple Earnings: (stock down 2% after hours)

Apple beats by $0.08, reports revs in-line, misses on iPhones; guides Q3 revs just below consensus; increases buyback and dividend 10.5% to $0.63/share
- Apple prelim Q2 $2.10 vs $2.02 Capital IQ Consensus Estimate; revs $52.9 bln vs $53.08 bln Capital IQ Consensus Estimate
- Apple sees Q3 revs $43.5-45.5 bln vs $45.65 bln Capital IQ Consensus Estimate; sees gross margin between 37.5% and 38.5%
Reported Q2 iPhones of 50.8 mln vs 52.5 mln ests 51.2 mln in the same quarter as last year.
Reported Q2 iPads of 8.9 mln vs 9.6 mln ests vs 10.2 mln in the same quarter as last year (Note: This is the first time in 6 years that iPad sales were below 10 mln).
Reported Q2 Macs of 4.2 mln vs 4.2 mln ests vs 4.0 mln in the same quarter as last year.
North Korea suggested it will continue its nuclear weapons tests, saying it will bolster its nuclear force "to the maximum" in a "consecutive and successive way at any moment" in the face of what it calls U.S. aggression and hysteria.
Payback:  United Continental Holdings Inc (UAL) said on Friday Chief Executive Oscar Munoz will not become chairman in 2018, under an amendment to his employment agreement approved after an uproar over the treatment of a passenger.
- UAL is up 4% since the incident....

President Trump is pushing for a government shutdown in September as a way to poke congress to get things done - the way that he wants it done.
Reflation trade busted? Did you see that move on US Steel (X) post earnings?
After years of tests, hype and changes, McDonald's Corp. has finally introduced the product of its customization effort nationwide, in the form of its new Signature Crafted Recipes line of burgers and chicken sandwiches.
- How is the company promoting the products? It invented a new utensil called a "frork."
- The line includes three varieties: Pico Guacamole, with guacamole, pico de gallo, lettuce and buttermilk ranch sauce; Sweet BBQ Bacon, with grilled onions, applewood-smoked bacon, white Cheddar, barbecue sauce and crispy onions; and Maple Bacon Dijon, with grilled onions, bacon with sweet maple seasoning, white Cheddar, lettuce and Dijon sauce.
- Customers pick one of the recipes and a protein — a burger, or grilled or crispy chicken — and a bun.
Back from CUBA - interesting place.
---
Follow John C. Dvorak on Twitter
Follow Andrew Horowitz on Twitter
---
Love the Show?
Then how about a Donation?
---
*** NEW INTERACTIVE CHARTS ***
Winners will be getting great stuff like the new DHUnplugged Shirts (Designed by Jimbo) - PLUS a one-of-a-kind DHUnplugged CTP Winner's certificate..

CLICK HERE FOR MORE CHARTS ON TRADING VIEW
---
UPDATE - NEW ETF - Global X Millennials Thematic ETF Challenge!
The top holdings of Global X Millennials Thematic ETF (MILN) include stocks many investors would expect, such as Facebook, LinkedIn and Amazon, which take advantage of the tech tendencies of millennials. But some names might be more surprising like real estate investment trusts AvalonBay Communities and Equity Residential, and Home Depot, which could benefit from millennials moving out of the home of their parents.
We are creating the DH Old Codger Index Portfolio to compete against this new ETF to see how "old school" stocks do in comparison. Companies in our index will include: (updated names as of 8/29/16)
We have the performance summary running (daily and since inception of 5/6/16) - DHOCI vs. Millennials ETF Battle
---
Remember that company - Hapton Creek - selling "JUST MAYO"? - May be the end of that... Having difficulty raising money and management firing several top players of the firm.
Microsoft has a new $999 laptop - targeting Mac users. Will it work? [LINK]
Disturbing:
FACEBOOK has come under fire over revelations it is targeting potentially vulnerable youths who "need a confidence boost" to facilitate predatory advertising practices.
- The allegation was revealed this morning by The Australian which obtained internal documents from the social media giant which reportedly show how Facebook can exploit the moods and insecurities of teenagers using the platform for the potential benefit of advertisers.
- The confidential document dated this year detailed how by monitoring posts, comments and interactions on the site, Facebook can figure out when people as young as 14 feel "defeated", "overwhelmed", "stressed", "anxious", "nervous", "stupid", "silly", "useless", and a "failure".
What is John C. Dvorak writing for PC Magazine?
---
See this week's stock picks HERE
Follow John C. Dvorak on Twitter
Follow Andrew Horowitz on Twitter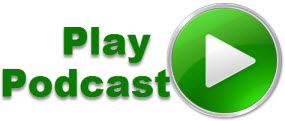 Podcast: Play in new window | Download (Duration: 1:06:37 — 46.0MB)
Subscribe: RSS