Markets are once again consolidating. The Fed looks as if it is going to hike rates again tomorrow and how will that play?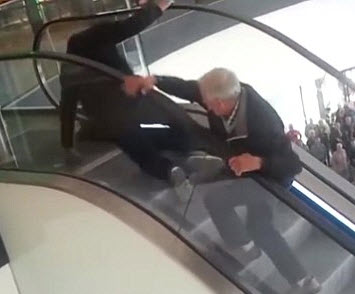 Inflation has been on the rise and while fiscal actions appear to be sparking interest in buying stocks, will the Fed pour cold water on the entire rally?
Gold down, oil down and the dollar is holding tight – plenty of items to cover in this episode.
---
Click HERE for Show Notes and Links
DHUnplugged is now streaming live - with listener chat. Click on link on the right sidebar.
Another birthday cominf - AH next Monday turns 52! When is JCD Bday?
Wholesale inflation is moving higher as wage growth starting to show sustained growth.
Bond yields have been creeping higher since the election - there is a 100% chance that the Fed will be raising rates this week at their Wednesday meeting.
- Chart shows yield curve before election and most recent.
The recent upside for markets is being challenged and is this a time that investors look at the potential downside? Seems as if we are about to be walking up the down escalator.
Last week we discussed the potential for a new Bitcoin ETF that was under review for approval - did not get approved.
- Bitcoin price dropped 15% on the news and has since snapped back.
Crude oil falling off a cliff. Inventories keep growing (at peak of historical levels) - Saudis keep on trying to hold pricing by jawboning production cuts.
Cover of this week's Bloomberg BusinessWeek Mag - Big Tobacco getting serious about tech delivery of nicotine.
Industry tracker Beverage Marketing Corp. today announced that bottled water surpassed carbonated soft-drinks in 2016 to become the largest beverage category by volume, capping what it described as a "remarkable, decades-long streak of vigorous growth."
Valeant Pharma (VRX): CNBC reporting 'Ackman out of Valeant; he sold 27.2M shares at $11 & believes he'll be stepping off co.'s board (High of stock was $260 back in late 2015)
The federal government's top ethics official on Thursday chastised the White House for declining to discipline President Trump's senior adviser Kellyanne Conway for her on-air endorsement of Ivanka Trump's clothing line.
Thoughts - JCD?: The Republican proposal to replace the Affordable Care Act would strip away what advocates say is essential coverage for drug addiction treatment as the number of people dying from opiate overdoses is skyrocketing nationwide.
- Beginning in 2020, the plan would eliminate an Affordable Care Act requirement that Medicaid cover basic mental-health and addiction services in states that expanded it, allowing them to decide whether to include those benefits in Medicaid plans.
- The proposal would also roll back the Medicaid expansion under the act — commonly known as Obamacare — which would affect many states bearing the brunt of the opiate crisis, including Ohio, Kentucky and West Virginia. Thirty-one states and the District of Columbia expanded Medicaid under the ACA.
Infrastructure plan supposed to be funded for about $1 trillion. American Society of Engineers says it will cost more like $4.59 trillion to bring all up to B (adequate grade) by 2015. (Is this way to just get more biz for engineers?)
U.S. Secretary of State Rex Tillerson, the former chairman and chief executive of Exxon Mobil Corp, used an alias email address while at the oil company to send and receive information related to climate change and other matters, according to New York Attorney General Eric Schneiderman.
- The attorney general's office said in a letter on Monday that it found Tillerson had used an alias email address under the pseudonym "Wayne Tracker" from at least 2008 through 2015.
- The letter, seen by Reuters, said Exxon had not previously disclosed the alias account. It asked the judge to order Exxon to explain whether documents from the "Wayne Tracker" email and 34 additional accounts assigned to other Exxon executives and board members had been preserved.
---
Follow John C. Dvorak on Twitter
Follow Andrew Horowitz on Twitter
---
Love the Show?
Then how about a Donation?
---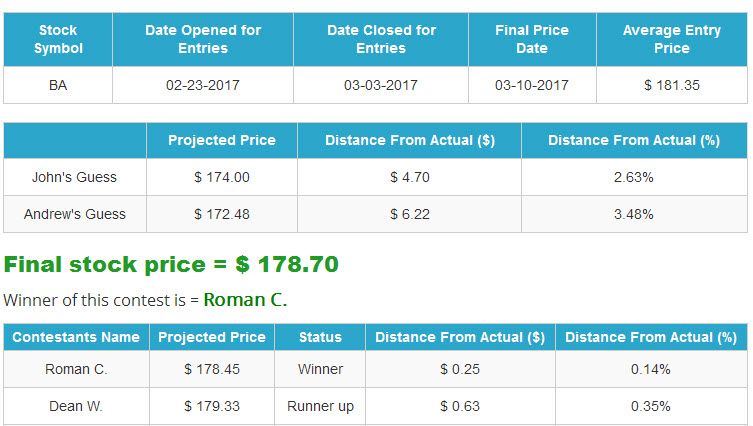 *** NEW INTERACTIVE CHARTS ***
Winners will be getting great stuff like the new DHUnplugged Shirts (Designed by Jimbo) - PLUS a one-of-a-kind DHUnplugged CTP Winner's certificate..

CLICK HERE FOR MORE CHARTS ON TRADING VIEW
---
UPDATE - NEW ETF - Global X Millennials Thematic ETF Challenge!
The top holdings of Global X Millennials Thematic ETF (MILN) include stocks many investors would expect, such as Facebook, LinkedIn and Amazon, which take advantage of the tech tendencies of millennials. But some names might be more surprising like real estate investment trusts AvalonBay Communities and Equity Residential, and Home Depot, which could benefit from millennials moving out of the home of their parents.
We are creating the DH Old Codger Index Portfolio to compete against this new ETF to see how "old school" stocks do in comparison. Companies in our index will include: (updated names as of 8/29/16)
We have the performance summary running (daily and since inception of 5/6/16) - DHOCI vs. Millennials ETF Battle
---
Congrats!
Marissa Mayer is about to lose her CEO job, but she's in for a nice consolation prize.
- Mayer is set to receive a $23 million severance package after Yahoo's sale to Verizon is completed, according to a company filing Monday.
- The golden parachute package comes on top of the more than $150 million Mayer received in salary and stock awards since joining the company in 2012.
Moving to the east side: South Korean President Park is officially impeached. Now what? So many involved at the highest levels in improper use of status to profit - how wll they solve this?
Intel Corp. plans to buy Israel's Mobileye NV for about $15 billion, its second-biggest acquisition and an expensive attempt to leapfrog rivals such as Qualcomm in technology for self-driving cars.
- The U.S. chipmaker will pay $63.54 per share in cash for Jerusalem-based Mobileye, according to a statement Monday from both companies. The offer is a 34 percent premium to Mobileye's closing price on Friday. The shares surged 30 percent to $61.31 at 10:48 a.m. in New York.
The best defense ever!
Last Wednesday, Stephen Gutierrez's a Florida defense attorney's pants began smoking during an arson trial, Eleventh Circuit Court Public Relations Director Eunice Sigler confirmed to NBC News Thursday. (He was arguing that his client was not guilty of arson as the car spontaneously combusted)
- Gutierrez, 28, was in the in the Miami-Dade county courtroom defending 49-year-old Claudy Charles, who was accused of setting his car alight.
- But During his closing argument, Gutierrez began to feel heat coming from his pocket where he had several electric cigarette batteries, he told NBC News in an email.
- As Gutierrez argued Charles' car had merely spontaneously combusted, the lawyer's pants seemed to do the same.
Apple is expected to announce new products later this month, most likely between Monday, March 20 and Friday, March 24, according to reputable supply chain analysts we spoke to who wish to remain anonymous. The analysts said the information is from its own sources and not based on other reports.
Electronics retailer RadioShack has filed for its second bankruptcy in two years and will close 200 of its 1,500 stores.
- The Fort Worth, Tex.-based company previously filed for bankruptcy in 2015. Since then, General Wireless, a joint venture of hedge fund Standard General and Sprint, acquired the chain and ran 1,700 stores.
- General Wireless announced Thursday that it had entered a Chapter 11 filing in the U.S Bankruptcy Court in Delaware.
New report is showing that 48million Twitter accounts are bots. (That makes sense)
Congrats to Susan Boyle - remember her? Then and now -
5-year old Edith Fuller is youngest ever to win a place at the National Spelling Bee. Took the local competition with the word - Jnana
Jnana/ gyan is a term for "knowledge" in Indian philosophy and religion. The idea of jnana centers on a cognitive event which is recognized when experienced. It is knowledge inseparable from the total experience of reality, especially a total or divine reality
What is John C. Dvorak writing for PC Magazine?
See this week's stock picks HERE
Follow John C. Dvorak on Twitter
Follow Andrew Horowitz on Twitter
---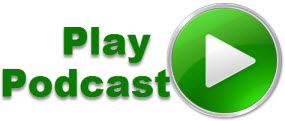 Podcast: Play in new window | Download (Duration: 1:02:35 — 43.2MB)
Subscribe: RSS