2017 is here and we are ready to provide the latest on what is happening in markets and around the world.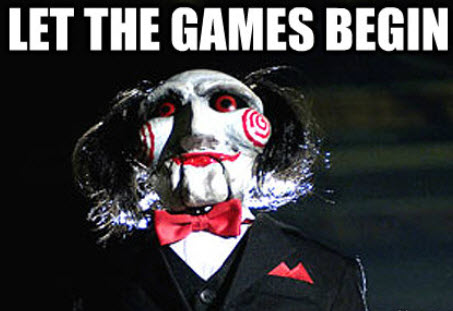 Already algo trading is driving markets as there is plenty of economic news reported and Trump Tweeting ferociously.
A review of the best and worst sectors of 2016 and maybe what to expect in the year ahead…
---
Click HERE for Show Notes and Links
Stocks lost ground during the last trading week of 2016.
- The S&P 500 gave back 1.10% of its recent gains to end the year at 2,238.83.
- The Dow Jones Industrial Average fell just 0.86% for the week to 19,762.60.
- The Nasdaq Composite dropped 1.46% for the week, closing Friday at 5,383.12
Starting the year off, equity markets around the world ramped higher as there was some good news out of Europe's manufacturing report. Then really drove higher on the better than expected U.S manufacturing report for December. (However, the USD rallied and the Euro dropped)
- UPDATE - That did not last very long - market reversing hard as the USD sells off, crude reverses lower.
- UPDATE 2 - Last hour of day, buyers stepped in to close market up (DJIA +119)
- Monday markets were closed to observe the New Year's Day holiday.
- As trading resumes Tuesday, the December ISM manufacturing PMI will be the big news item.
- Wednesday, minutes from the December Federal Reserve policy meeting arrive along with the December ADP payrolls report.
- On Thursday the December ISM services PMI will be released, the latest initial jobless claims numbers, the December Challenger job-cut report.
-  Friday is the big day when the Department of Labor's December jobs report comes out, along with data on November factory orders.
Let's recap 2016 returns....
S&P 500 and Sectors - 2016
European Stocks / Regions - 2016
International Stocks - 2016
CLASSIC - China diluted the role of the dollar in a trade-weighted foreign-exchange basket and added a further 11 currencies as officials seek to project an image of stability in the yuan.
- The weighting of the dollar will fall to 22.4 percent from 26.4 percent in the basket from Jan. 1, China Foreign Exchange Trade System said in a statement Thursday. Additions include the South Korean won, the South African rand, the United Arab Emirates' dirham, Saudi Arabia's riyal, Hungary's forint, Poland's zloty and Turkey's lira.
Will legislation be required for full autopilot? Tesla Motors Inc. began rolling out software updates to customers with newer cars, bringing them to parity with owners who have what's known as "Autopilot 1" and setting the stage to ultimately unleash full self-driving capability.
- Some talk about the significant reduction in traffic deaths due to autonomous driving that comes with consequences in an unexpected place: organ donation. [LINK] - Currently, 1 in 5 organ donations comes from the victim of a vehicular accident.
Of course it is France - "French workers win right to ignore work emails after hours"
- French workers (oxymoron?) celebrate the introduction of a new law on January 1 that allows them to finally ignore their bosses' emails out of hours.
Japan is also trying something new: The government wants companies to let workers finish early on the last Friday of every month, go out and have fun. In an effort to curb excessive work hours and to spur consumption, the Japanese government and business groups are launching a "Premium Friday" campaign, scheduled to start on February 24.
Amazon may be looking to have flying warehouses that are like Motherships that will launch drones to deliver orders.
Final 2016 Ole' Codgers vs Millennials ETF
---
Love the Show?
Then how about a Donation?
---
*** NEW INTERACTIVE CHARTS ***
Winners will be getting great stuff like the new DHUnplugged Shirts (Designed by Jimbo) - PLUS a one-of-a-kind DHUnplugged CTP Winner's certificate..

CLICK HERE FOR MORE CHARTS ON TRADING VIEW
---
UPDATE - NEW ETF - Global X Millennials Thematic ETF Challenge!
The top holdings of Global X Millennials Thematic ETF (MILN) include stocks many investors would expect, such as Facebook, LinkedIn and Amazon, which take advantage of the tech tendencies of millennials. But some names might be more surprising like real estate investment trusts AvalonBay Communities and Equity Residential, and Home Depot, which could benefit from millennials moving out of the home of their parents.
We are creating the DH Old Codger Index Portfolio to compete against this new ETF to see how "old school" stocks do in comparison. Companies in our index will include: (updated names as of 8/29/16)
We have the performance summary running (daily and since inception of 5/6/16) - DHOCI vs. Millennials ETF Battle
---
Finland has an ambitious New Year's resolution in mind: learn how offering free money for two years helps the unemployed get back to work. Starting January 1, 2017 and lasting until 2019, the federal social security institution Kela will distribute roughly $590 each month to 2,000 jobless Finns.
In the latest move to appease President-elect Donald Trump's calls for US businesses to stay their moves overseas, automobile manufacturing giant Ford (F) released this morning the cancellation of a plan to build a $1.6 billion plant in San Luis Potosi, Mexico.Instead they are looking to expand plant in Michigan and spend $750 million adding 700 jobs.
Congress: Over the weekend approved limitations on the Congressional Ethics Committee. (Republicans call an emergency meeting to scrap the bill)
Bad Idea: As long-term global average temperatures steadily rise, and international efforts to address them steadily fall short, some scientists and engineers are working on increasingly desperate solutions to the symptoms of global climate change.
- One approach to "geoengineering" the earth is to mimic the natural atmospheric cooling effect that tends to follow the massive dispersion of sulfur dioxide into the air during a volcanic eruption. The approach is akin to giving the atmosphere a handful of antacid tablets. The aerosol would block some incoming solar energy and neutralize airborne acid particles that are bad for the ozone.
- Scientist also do things like introduce sterilized Tilapia fish to lakes to try to reduce weeds and water-plants. Did this in my lake in Lake Placid Florida and OOPS! Tilapia magically began to spawn and overtake lake.
- How about Kudzu ? It has been spreading in the southern U.S. at the rate of 150,000 acres (610 km2) annually - choking off trees.
New Years Eve thievery: The three hooded and masked men broke into a West 36th Street jewellery wholesaler at 12:01am. Sunday in what appears to be an inside job — while 7,000 cops were distracted protecting Times Square revellers just a few blocks away.
- The source said the thieves "100 per cent" planned the heist to coincide with the ball drop.
- They made off with around US$6 million (A$8.31 million) in gems and are still at large, police sources said.
Inventive: A Massachusetts gent on Craigslist is selling empty bags with a free gift of Marijuana
- "Disclaimer: I am selling you an empty bag. Marijuana placed in that empty sandwich bag is simply a legal gift, not connected in anyway, to any sale," one ad reads.
- The empty bags retail from $20, with one gram of marijuana included, to $325 for nearly an ounce -- right below the state's legal transfer limit.
More weed: Hollywood residents awoke Sunday morning to find the iconic Hollywood sign had been altered to read "Hollyweed" in an apparent New Year's Day prank.
How does this work? Whirlpool will launch new smart appliances across its portfolio of brands that will feature voice control capabilities through Amazon's (AMZN) Alexa enabled devices in early 2017
- Hey Alexa do my laundry?
Puerto Rico's new governor was sworn in Monday, promising an immediate push for statehood - but how will this happen as they are near default?
North Korea says that is has the capabilities to reach the U.S. with a nuclear missile - Donald Trump says: IT WILL NOT HAPPEN!
What is JCD writing for PCMag?
NEED A NEW Stock for 1st CTP for 2017.... (Groupon, McDonalds, Chiplotle?)
WEEKLY STOCKS - 2017 clean up...
See this week's stock picks HERE
Follow John C. Dvorak on Twitter
Follow Andrew Horowitz on Twitter
---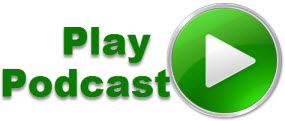 Podcast: Play in new window | Download (Duration: 56:50 — 39.3MB)
Subscribe: RSS