Did Janet Yellen just tell us that the Fed's tools are ineffective? Bonds sold off, the dollar rallies as the potential for a rate hike by the end of the year is a real possibility.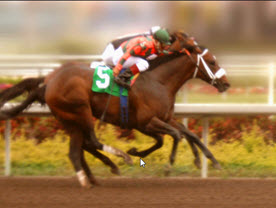 Coming into the end of the year, earnings season will play an important role in the direction of markets – we discuss how the season is looking so far and what to expect.
More scandals, more rumors debunked and some interesting observations about the potential for a few stocks.
---
Click HERE for Show Notes and Links
Episode # 333 - what does that mean?
Markets - Last episode we talked about Sell Rosh Hashana, buy Yom Kippur. So far, does not look like anyone is aware that Yom Kippur has passed. USD continues to rally, bonds selling off - especially on recent comments from Yellen.
- Markets down past two weeks as earnings coming in somewhat unexciting but we are coming into the home stretch of the year and who knows how this will wall play out.
Still, not much of a sell-off as key support is held. S&P 500 bounce exactly off of the 150 day moving average this time (last week it held the 100 day several times and then popped up.
Did Yellen just say that she is willing to allow for runaway inflation?
- The Federal Reserve may need to run a "high-pressure economy" to reverse damage from the 2008-2009 crisis that depressed output, sidelined workers, and risks becoming a permanent scar, Fed Chair Janet Yellen said on Friday in a broad review of where the recovery may still fall short.
- She also made some comments that Fed policies don't seem to have the impact needed to create growth. (Does this mean she admitted that Fed policy in ineffective?)
- Fed's Fischer says low rates make an economy more vulnerable to adverse shocks that could lead to recession; sees no heightened threat of financial stability from current low interest rates

*****Bonds had one of their worst runs in a long-time last week. Since beginning of October the Long-term Treasury ETF is down 5% and 8% from 2016 high.
GSAB Statement discussed (the reason why bonds will collapse?) [LINK]
Inflation - CPI report today is a bit on the higher side of targets. Maybe this is what Yellen was eluding to.
- Health/Medical Care costs keep going up - this is a big component of our country's spend.
What did he know?
- Former Wells Fargo Chairman and CEO John Stumpf sold $61 million worth of Wells Fargo (WFC) shares in the month prior to settling a long-running investigation that charged the bank with falsifying millions of customer accounts to boost sales and fees. The following month, when regulators announced on Sept. 8 that they'd fined Wells Fargo $185 million for falsifying more than 2 million customer accounts to meet aggressive sales goals, the company's stock price plunged and Stumpf was called on the carpet before Congress before finally resigning this week.
- Stumpf pocketed $26 million in proceeds from that August sale -- the shares in question were "incentive stock options" purchased at a discount to Wells Fargo's current market price and then immediately sold at a profit -- reflecting a small piece of the rich incentive pay that Stumpf collected during his tenure at the top of the bank.
- Now he resigned (to get out of the spotlight?)
GameStop Corp. expects to sell out of Sony Corp.'s PlayStation virtual reality goggles by Sunday, Chief Operating Officer Tony Bartel said in an interview.
IBM beats by $0.06, beats on revs; reaffirms FY16 EPS guidance - stock moves a tad lower after report. (make that down 3%)
Netflix (NFLX) Netflix Q3 Domestic Net Additions 0.370 mln vs 0.30 mln guidance; Q4 guidance is for 1.45 mln, expectations were for ~1.00 mln; Q2 adds was 0.16 mln
- Netflix prelim Q3 $0.12 vs $0.05 Capital IQ Consensus Estimate; revs $2.29 bln vs $2.28 bln Capital IQ Consensus Estimate
- Netflix sees Q4 $0.13 vs $0.08 Capital IQ Consensus
- Netflix Q3 International Net Additions 3.20 mln vs 2.00 mln guidance; For Q4 NFLX expects addition of 3.75 mln, expectations were for ~3.00 mln; Q2 Adds was 1.52 mln
- Stock vaults 18% to the $120 zone after announcement
Goldman Sachs (GS) beat earnings estimates (as did most of the banks) - that helped to keep this week looking like there may be some bullish momentum building into the end of the year.
Intel (INTC) recently updated investors in mid-September and raised margin and rev guidance - only to disappoint tonight. How is there such a change in 1-month's time?
China - Tuesday night at 10pm - GDP, Industrial Production, Retail sales. Signs that things are picking up there have lifted spirits. Will be interesting if they can hit that 6.7% GDP estimate.
Royal Bank of Scotland scandal?
Top highest paid CEOs 2016 [LINK]
Actors are doing just as well... Highest paid?
Yahoo! ? Will this deal with Verizon go through after all of the realizations that have come out?
---
Love the Show?
Then how about a Donation?
---
Announcing the winner of DHUnplugged CTP for WFC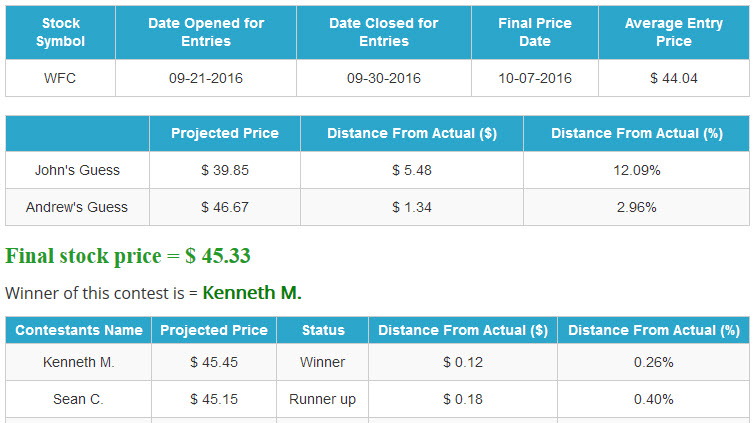 DHUnplugged October CTP Cup for DJIA
*** NEW INTERACTIVE CHARTS ***
Winners will be getting great stuff like the new DHUnplugged Shirts (Designed by Jimbo) - PLUS a one of a kind DHUnplugged CTP Winner's certificate..

CLICK HERE FOR MORE CHARTS ON TRADING VIEW
---
UPDATE - NEW ETF - Global X Millennials Thematic ETF Challenge!
The top holdings of Global X Millennials Thematic ETF (MILN) include stocks many investors would expect, such as Facebook, LinkedIn and Amazon, which take advantage of the tech tendencies of millennials. But some names might be more surprising like real estate investment trusts AvalonBay Communities and Equity Residential, and Home Depot, which could benefit from millennials moving out of the home of their parents.
We are creating the DH Old Codger Index Portfolio to compete against this new ETF to see how "old school" stocks do in comparison. Companies in our index will include: (updated names as of 8/29/16)

We have the performance summary running (daily and since inception of 5/6/16) - DHOCI vs. Millennials ETF Battle
---
A prominent bookmaker on Tuesday declared the U.S. election a foregone conclusion, opting to pay out more than $1 million to gamblers who have bet on victory by Democratic nominee Hillary Clinton over Republican rival Donald Trump on Nov. 8. Irish bookmaker Paddy Power said it made the move after odds of a Trump victory all but collapsed.
Masters of twist: Tesla (TSLA) website had update with Model 3 delivery today that was reported as delay until 2018.
- This afternoon: Company spokesman: "Today's website update does not reflect any change in our plans. We still plan to begin Model 3 deliveries in 2017, and we adjusted the delivery date on our marketing page to reflect more accurate timing for new/future reservation holders."
Apple (AAPL) said to be scaling back or not moving ahead with driverless cars.
Wondering what the Federal Reserve is holding currently? [INTERACTIVE LINK]
Pot stocks! Here is a list of how many are doing this year. Most are pink sheet/bulliten board stocks, hard to trade but...
The Obama administration announced Friday a new round of executive actions designed to increase trade and travel with the communist island. And this is the one many Americans have been waiting for — no more restrictions on the island's famed rum and cigars. (Can bring back for personal use only - cannot buy here)
Millions of Social Security recipients and federal retirees will get a 0.3 percent increase in monthly benefits next year, the fifth year in a row that older Americans will have to settle for historically low raises. The adjustment adds up to a monthly increase of less than $4 a month for an average recipient.
Chuck Berry - at 90 is releasing a new album. This is his first since 1979. He dedicated the album to his wife of 58 years, Thelmetta.
What is JCD writing for PCMag?
See this week's stock picks HERE
Follow John C. Dvorak on Twitter
Follow Andrew Horowitz on Twitter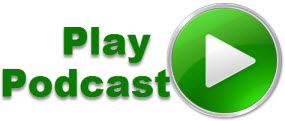 Podcast: Play in new window | Download (Duration: 1:03:05 — 34.5MB)
Subscribe: RSS