A fun week lies ahead for Central Bank fixated traders and investors.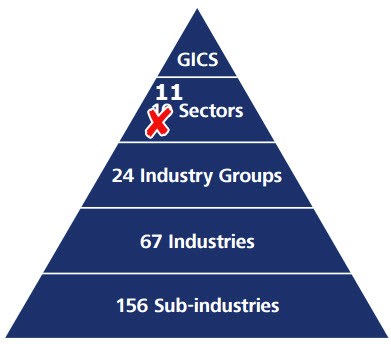 More terrorism on U.S. soil – what to make of this and how does that impact the U.S. elections?
Another tech hardware announcement that has been long awaited – comes and goes. Is this going to be a game-changer?
The S&P's 11th sector, Closest to the Pin, Old Codgers Portfolio and more…
---
Click HERE for Show Notes and Links
The Fed taking center stage this week along with several other Central Banks including the Bank of Japan. Low volumes on Monday again and generally tight range with some surges and sell-offs (positioning)
- Any guess on what the BOJ will do tonight and the FED tomorrow?
What to make of these bombings in NY and NJ? No longer is U.S. sacred and exempt from bombings and other attacks. How does this impact the elections - if at all? latest poll info:
Homebuilder confidence gauge came in really strong at 65 versus mid-50's that we saw in recent months.
Google/Alphabet  announces Google Trips app for Android - may be some competition to TripAdvisor (TRIP) and Yelp (YELP)
-  GoPro (GPRO) finally unveils the drone and a new camera - GoPro Hero 5 (Stock fades as
Its 4K video and 12 megapixel photo capabilities are the same as the last generation.
But the new camera gains:
Waterproof protection without a case, up to depths of 10m (33ft)
Stereo sound recording
Automatic electronic stabilization of its footage
GPS location data
The GoPro Karma Drone is foldable and has some cool stabilization features ($799).
****In addition, the camera can be set to automatically upload video and pictures to the firm's new video sharing service, GoPro Plus, if its owner takes out a subscription.
Seems that the U.S. is going after Deutsche Bank (DB) for $14 billion for bad deals during financial crisis.
-- Now where else have we heard the number $14 billion being clawed back from a company? Coincidence?
McDonald's (MCD) — The Financial Times reported the fast-food giant may be ordered to pay $500 million in back taxes to Luxembourg. McDonald's is being investigated by Brussels over a tax ruling which allowed the firm to pay no taxes in the U.S. or in Luxembourg.
Closest to the Pin - Need a new name/idea for next competition. ? EA, HLF, WFC?
Serepta (SRPT) - We had that for the Weekly stock picks in April and August - hope some listeners still have that - Company's main drug was put on "accelerated approval" by FDA Monday- Stock up 90% on news!
LinkedIn co-founder Reid Hoffman is the latest Silicon Valley heavyweight to get his money involved in politics. He's offering to donate as much as $5 million to veterans if Republican nominee Donald Trump releases his tax returns in time for the final presidential debate.
- Mark Cuban offers $10mm to the charity of Trumps choice if allowed to do interview of Trump for 4 hrs on his policies and their substance.
Why is this? Viewership for the 68th Emmy Awards hit a new ratings low this year. About 11.3 million people tuned in for the broadcast on ABC, down from 11.9 million last year. (Online viewings dragging down or lack of interest?)

Lyft recently announced that in a few years, all of their cars are going to be self-driving. What incentive does anyone have to work for this company?
Too funny - Oil rallied (then stalled) after the Oil minister of Venezuela said that some deal with OPEC and Non-OPEC was nearing... Who believes any govy official from Venezuela?
- Update - A day later Venezuela is whining about oversupply concerns, oil sinks
Of note: There is a new Sector in Town - Traditionally there have been 10 sectors of the S&P 500 index. Healthcare, Utilities, Materials, Financials etc. Now there are 11. Financials are splitting off the REIT holdings into a separate sector on its own. This is causing some problems and some reallocation requirements.
- Mispriced ETFs on Monday morning due to changes in underlying forced thousands of trades to be busted:
- - Exchange officials on Monday morning busted more than 1,000 trades tied to hundreds of thousands of shares of the $148 million Guggenheim S&P Equal Weight Financial ETF (RYF) after ruling execution prices were "clearly erroneous."
- The issue appears to stem from one or more trading firms miscalculating ETF prices after the first top-level change to sector classifications used by stock indexes since the framework was created in 1999.
- Also, some fund managers will need to buy/sell to match the new holdings requirement in order to match the index.
---
Love the Show?
Then how about a Donation?
---
Current DHUnplugged CTP Cup for DJIA
*** NEW INTERACTIVE CHARTS ***
Winners will be getting great stuff like the new DHUnplugged Shirts (Designed by Jimbo)
CLICK HERE FOR MORE CHARTS ON TRADING VIEW
---
UPDATE - NEW ETF - Global X Millennials Thematic ETF Challenge!
The top holdings of Global X Millennials Thematic ETF (MILN) include stocks many investors would expect, such as Facebook, LinkedIn and Amazon, which take advantage of the tech tendencies of millennials. But some names might be more surprising like real estate investment trusts AvalonBay Communities and Equity Residential, and Home Depot, which could benefit from millennials moving out of the home of their parents.
We are creating the DH Old Codger Index Portfolio to compete against this new ETF to see how "old school" stocks do in comparison. Companies in our index will include: (updated names as of 8/29/16)

We have the performance summary running (daily and since inception of 5/6/16) - DHOCI vs. Millennials ETF Battle
---
Interesting - setting the record straight. USD strength is not good for US companies. According to S&P DJI's annual S&P 500 Foreign Sales Report, the percentage of products and services produced or sold by S&P 500 companies outside the U.S. equated to 44.3% in 2015, down from 47.8% in 2014 and the 46% average from 2009-2013; in 2006, it was 43.6%.
Back to the the Wells Fargo story - Now there may be further problems as lawsuits are coming in. Also this has Senator Warren all hot and now looking into criminal behavior at Wall Street banks before the crash - could open up to some potential legal action (what is statute of limitations on this?)
More heads rolling - Wells Fargo, facing calls to hold senior managers accountable for a scandal over unauthorized customer accounts, said a top risk manager has taken a leave of absence on the eve of Chief Executive Officer John Stumpf's testimony before the Senate Banking Committee.
TODAY - Wells Fargo CEO John Stumpf at Senate Banking Committee- Sen Warren calls for criminal investigation into Stumpf; calls for his resignation; says needs to be a criminal probe into the scandal.
Picture of Mr. Stumfp being sworn in:
- Still no word from Warren Buffet?
No inflation! On the heels of a recent price hike by UPS, FedEx Corp. said it will raise shipping rates starting next year, including an average increase of 3.9% at its air-shipping Express division and 4.9% for its ground and home-delivery services.
Anyone surprised by this? An aid convoy was hit in Aleppo province, the United Nations said on Monday, as the Syrian military declared that a week-long ceasefire was over.
Russia Voters across Russia handed a sweeping victory to President Vladimir Putin's allies in a parliamentary election on Sunday. But in two regions Reuters reporters saw inflated turnout figures, ballot-stuffing and people voting more than once at three polling stations.
Travel and leisure company AAA says it does not — and that U.S. drivers waste $2.1 billion in the past 12 months by paying for premium gas when the regular kind would do just was well.
See this week's stock picks HERE
Follow John C. Dvorak on Twitter
Follow Andrew Horowitz on Twitter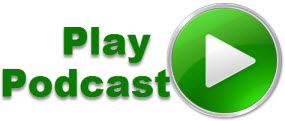 Podcast: Play in new window | Download (Duration: 45:32 — 25.1MB)
Subscribe: RSS