OPEC is at it again – trying to rescue the price of oil by scare tactics and promises of "potential" production freeze.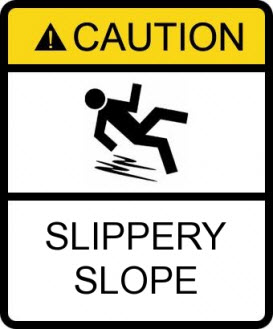 Unfortunately, while the Saudi oil minister says one thing, IRAQ and IRAN say another.
New home sales in the U.S .are on on fire as interest rates are near record lows. Meanwhile the housing market in London appears to be imploding.
Friday brings another round of Fed talk with Janey Yellen headlining at the Jackson Hole economic confab. Is there any reason to believe that she will be the slight bit hawkish?
---
Click HERE for Show Notes and Links
Markets back to sideways chop with buyers still absorbing selling. Can be seen by a few technical readings that there is distribution, but buyers are there to keep prices up. Looks like there is some magnet to the 2,200 level on the S&P that someone wants to tag. (Now just a few points away) - What will
Impressive : July New Home Sales 654K vs 580K Briefing.com consensus; M/M change +12.4%
Coming Friday - Janet Yellen will be speaking at the annual Jackson Hole confab. Most are expecting more dovish talk, even with several key Fed members stating that a rate hike this year is very possible. (is Gold and Silver in play ?)
Oil - Over the weekend, IRAQ said that they are looking to ramp up production. Oil had one of the best weeks in a long time after Saudi oil minister said that they a production freeze may be something that could be in the cards. (BS Meter alert)
- On the news, oil slid 3%
- - API data showed a build of 4.46 mln mln barrels of oil for the week ended Aug 19, compared to last week's draw of 1.0 mln barrels.
- If OPEC continues to cry wolf - they will be on a oil soaked slippery slope that could crash prices
Bitcoin - had a very interesting conversation regarding Bitcoin on TDI Podcast - want to know from audience/listeners:
Is Bitcoin a viable currency - now and in the future (poll on DH Sidebar)
Best Buy (BBY) blows away the earnings and revenue estimates - stock up 15%
- Best Buy beats by $0.14, beats on revs; guides Q3 EPS in-line, revs above consensus; raises FY17 profit guidance  (32.80)
--- Is this possibly due to lack of smartphone buying - people have money to spend on something other than iPhone?
Did we discuss? The U.S. Securities and Exchange Commission is looking into whether a San Francisco-based food technology startup broke the law by not disclosing that it was buying its own vegan mayonnaise from stores, which made the product appear to be more successful than it was, according to people familiar with the matter. The agency is trying to determine whether Josh Tetrick's Hampton Creek Inc. improperly recognized revenue from purchases made with company money. (Is this any different from share buyback to goose profits?)
President Barack Obama visits Baton Rouge, Louisiana, to tour flood-damaged areas and meet with emergency officials.
Look at who is taking our ideas - St Louis Fed - FredCast [LINK]
"economic forecasting game from the St. Louis Fed. FREDcast players give their best predictions for four important economic indicators: GDP, employment, unemployment, and the consumer price index. Forecasts are then compared with the actual release numbers and scored for accuracy. Players can judge their performance by looking at their rankings within leagues or among all FREDcast users. "
DOJ sent a memo - they want to shut down private prisons (GEO), (CXW) - stocks tumble then recover a bit.
---
Love the Show?
Then how about a Donation?
---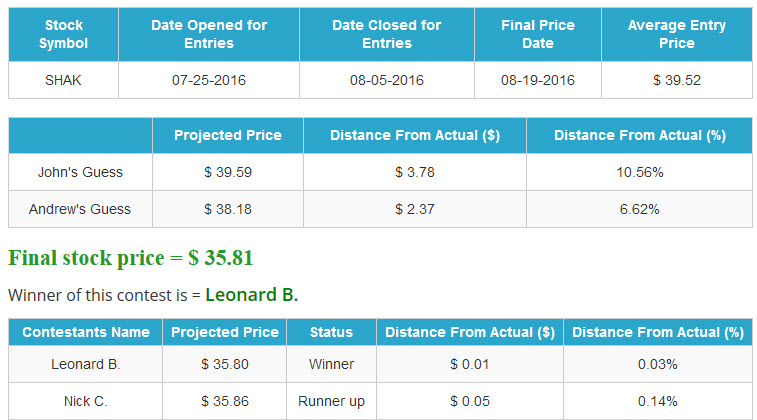 *** NEW INTERACTIVE CHARTS ***
DHUnplugged CTP Cup for DJIA (DIA)
ANNOUNCING - Twitter (TWTR) CTP
Winners will be getting great stuff like the new DHUnplugged Shirts (Designed by Jimbo)
CLICK HERE FOR MORE CHARTS ON TRADING VIEW
---
UPDATE - NEW ETF - Global X Millennials Thematic ETF Challenge!
The top holdings of Global X Millennials Thematic ETF (MILN) include stocks many investors would expect, such as Facebook, LinkedIn and Amazon, which take advantage of the tech tendencies of millennials. But some names might be more surprising like real estate investment trusts AvalonBay Communities and Equity Residential, and Home Depot, which could benefit from millennials moving out of the home of their parents.
We are creating the DH Old Codger Index Portfolio to compete against this new ETF to see how "old school" stocks do in comparison. Companies in our index will include:
Devita (DVA) - Dialysis/HealthCare, Tootsie Roll (TR) - Candies, Exxon Mobile (XOM) - Oil/Energy, Sears (SHLD) - Misc. Retail
More......
We have the performance summary running (daily and since inception of 5/6/16) - DHOCI vs. Millennials ETF Battle
---
What will happen? On this Thursday, Volkswagen AG must provide an update on its regulatory approval to fix 8.5 million diesel engines in part of a settlement before U.S. District Judge Charles Breyer. This deadline comes in the wake of the automaker's emissions scandal.
Olympics roundup - Was it all that was expected? Ryan Lochte shenanigans....
LazyBoy (LZB) did not get a benefit from the Olympics - company missed earnings guidance and stock trading down 15%.
Congrat Mr. Gates - Net worth hits $90 billion
Tesla Motors announces larger battery packs (100kWh up from 90kWh) for extending EV driving ranges.
High risk car loans: Santander Consumer USA (SC) delays the filing of its 10-Q for the quarter ended June 30, 2016 beyond the August 15, 2016 extended filing date; does not foresee a material interruption related to the delayed filing 
What is JCD writing for PCMag this week?
See this week's stock picks HERE
Follow John C. Dvorak on Twitter
Follow Andrew Horowitz on Twitter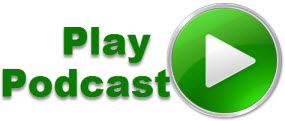 Podcast: Play in new window | Download (Duration: 1:05:59 — 36.3MB)
Subscribe: RSS