Now that central banks are starting to get the point that more of the same is not working, they are looking to change their targets.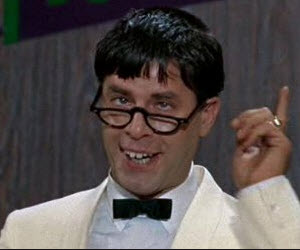 Markets slip from all-time highs as China and U.S. economic data softens.
Inflation tame, GDP slow, just another day at the eco-office.
Many of the well-known hedge funds are dumping Apple (AAPL) while Buffett's Berkshire Hathaway is buying.
---
Click HERE for Show Notes and Links
Market volumes are anemic, but buyers still pushing in as they are in TINA mode. THERE IS NO ALTERNATIVE
Twitter (TWTR) - Was this genius? Twitter in talks to have Twitter on Apple TV... With NFL stream does that mean that Apple TV will have NFL streaming?
- Is this end run around NFL? Stock now over $20 /share...
-- Twitter Inc. is offering about a quarter of the space at its San Francisco headquarters complex for sublease, adding to a growing amount of excess offices available in the city as the technology industry cools.
About 78,800 square feet (7,320 square meters) is listed for sublease on the seventh floor of 1355 Market St., a renovated 1930s furniture mart, and 104,850 square feet is available along three floors in an adjacent building at One Tenth St., according to marketing materials from Cresa, a commercial real estate firm.
GoPro (GPRO) share on the move since their latest earnings announcement. Up ~ 50% since the lows in July. Sustainable? Chart looks as if there are some open air levels that could continue to squeeze shorts.
Twilio (TWLO) - Recent IPO - UP UP UP -  See chart
Don't raise the bridge - Lower the River....Fed's Williams says considering raising or replacing 2% inflation target; reiterates need for fiscal policies; says central banks should target nominal GDP not inflation (More dovish than he has been as he discusses removing the 2% inflation target, suggesting the Fed is content with overshooting this target to drive growth)
U.S. consumer prices were unchanged in July on falling gasoline costs, but solid gains in industrial output and home building suggested a pickup in economic activity that could allow the Federal Reserve to raise interest rates this year.
TrimTabs Investment Research reported today that announced stock buybacks in earnings season through Monday, August 15 have fallen to the lowest level since the summer of 2012, averaging just 3.3 for $1.8 billion daily.
- "Buyback activity has been disappointing in earnings season," said David Santschi, chief executive officer of TrimTabs.  "The reluctance to pull the trigger on share repurchases suggests corporate leaders are becoming less enthusiastic about what they see ahead."
** September - murmurs that there may be some backtracking to markets that is followed with an uptick. Several seasonality indicators showing it could be a tough month..
** At a meeting - heard about the "Year 7 Cycle" - years ending with 7 seem to be tough for markets (2007, 1987, 1977. 1937) - However that is not true - 1987 actually was an up year and so was 2007 - maybe some weaker returns, but this is reason not to get too caught up in just what someone says.
Japan's Economic Growth Slows as Business Spending Slumps - GDP misses estimates and now there is even more evidence that the Abeonomics plan is not what it was cracked up to be.
- YEN - Falls below $100 in overnight trade Tuesday (99.50) then saw some selling - possible BOJ intervention. Now Yen is up 18% YTD
In a sign that investors are content with passive investing: Billionaire hedge fund manager Paul Tudor Jones on Tuesday laid off roughly five dozen employees, or about 15 percent of his workforce, a person familiar with the moves said on Tuesday, in the wake of poor returns and investor redemptions.
-- Investors pulled $32.9 billion last month from actively managed U.S. mutual funds that buy domestic stocks in July, the biggest monthly outflow in data going back to 1993, as money continues to move into low-cost passively managed funds, according to Morningstar Inc. About an equal amount, $33.8 billion, went into passive funds that invest in U.S. equities, Chicago-based researcher Alina Lamy of Morningstar said Friday in an interview.
In the latest blow to Obamacare, Aetna is vastly reducing its presence on the individual exchanges in 2017. The insurer will stop offering policies on the exchanges in 11 of the 15 states where it currently operates, according to a press release it issued Monday evening. Aetna will only sell Obamacare products in Delaware, Iowa, Nebraska and Virginia.
Volkswagen owners in the United States will receive about $20,000 per car as compensation for the company's diesel deception. Volkswagen owners in Europe at most get a software update and a short length of plastic tubing.
Home Depot Inc reported a 9.3 percent rise in quarterly profit and boosted its full-year earnings forecast as it kept a tight lid on costs, while benefiting from a strong U.S. housing market.
North Korea has an odd Olympic spirit: on Friday the country foiled Samsung's plan to provide its Summer Olympics athletes with free Galaxy S7 handsets. North Korean athletes were barred from participating. North Korea's Olympic Committee forbade them from carrying Galaxy S7 units "as they entered Maracana Stadium during the opening ceremony," according to Radio Free Asia, and a spokesperson for Samsung later told the publication that a North Korean team manager confiscated the devices. Reportedly, government officials were concerned that the phones would provide a means to "access the Samsung exhibition, where the company displayed South Korean electronics."
---
Love the Show?
Then how about a Donation?
---
*** NEW INTERACTIVE CHARTS ***
DHUnpluged CTP Cup for DJIA (DIA)
Winners will be getting great stuff like the new DHUnplugged Shirts (Designed by Jimbo)
CLICK HERE FOR MORE CHARTS ON TRADING VIEW
---
UPDATE - NEW ETF - Global X Millennials Thematic ETF Challenge!
The top holdings of Global X Millennials Thematic ETF (MILN) include stocks many investors would expect, such as Facebook, LinkedIn and Amazon, which take advantage of the tech tendencies of millennials. But some names might be more surprising like real estate investment trusts AvalonBay Communities and Equity Residential, and Home Depot, which could benefit from millennials moving out of the home of their parents.
We are creating the DH Old Codger Index Portfolio to compete against this new ETF to see how "old school" stocks do in comparison. Companies in our index will include:
Devita (DVA) - Dialysis/HealthCare, Tootsie Roll (TR) - Candies, Exxon Mobile (XOM) - Oil/Energy, Sears (SHLD) - Misc. Retail
More......
We have the performance summary running (daily and since inception of 5/6/16) - DHOCI vs. Millennials ETF Battle
---
Discussed last show - Zika: Four Zika-related biotech companies — BioCryst Pharmaceuticals Inc. (BCRX), Intrexon Corp. (XON), Inovio Pharmaceuticals Inc. (INO) and Cerus Corp. CERS), — could potentially benefit from the virus' spread to the continental U.S., , though each company has a different approach to fighting the virus.
- Puerto Rico is now calling for a state of emergency related to Zika outbreak
- What is the outlook on the potential for consumers if Zika problem continues?
- Is this just a summer thing?
Update - Crude oil: Starting to see headline and murmurs about a potential for OPEC to freeze output - AGAIN! This could mean that there is a bigger glut that thought and they are worried - Oil surges! Now above $46 (After hours API data came in and oil dropped hard)
On Monday, the Securities and Exchange Commission halted its shares, which trade on over-the-counter markets in the U.S., over "potentially manipulative transactions" and concerns about the "identity of the persons in control." There were red flags over the years. But Neuromama, which has ambitions to license "heavy ion fusion technology patents" among its many projects, began to draw more scrutiny this year after its paper value more than quadrupled to $35 billion on scant volume. Before its suspension, the market cap of Neuromama, which was based in southwest Siberia before moving to a beach community near Tijuana, Mexico, was greater than even Tesla Motors Inc.
Self-service checkout technology may offer convenience and speed, but it also helps turn law-abiding shoppers into petty thieves by giving them "ready-made excuses" to take merchandise without paying, two criminologists say. In a study of retailers in the United States, Britain and other European countries, Professor Adrian Beck and Matt Hopkins of the University of Leicester in England said the use of self-service lanes and smartphone apps to make purchases generated a loss rate of nearly 4 percent, more than double the average.
House Minority Leader Nancy Pelosi told fellow Democrats to change their phone numbers and not let family members read their text messages after a cybersecurity breach led to the release of personal information of members of Congress and their staff. "I have received scores of mostly obscene and sick calls, voicemails and text messages," Pelosi said Saturday in a letter to party members. "Please be careful not to allow your children or family members to answer your phone."
What is JCD writing for PCMag this week?
See this week's stock picks HERE
Follow John C. Dvorak on Twitter
Follow Andrew Horowitz on Twitter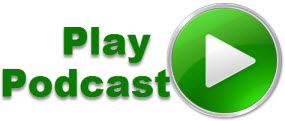 Podcast: Play in new window | Download (Duration: 1:06:04 — 36.5MB)
Subscribe: RSS