Stocks are reaching levels that may not be sustainable. With European stress tests under scrutiny, banks within the region are getting hit hard while Greek banks have been upgraded from selective default.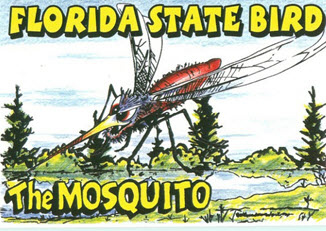 The CDC is now warning people to stay away from Miami as the Zika virus has been showing up more frequently – specifically in the town of Wynmoor in Miami.
Where else can you hear a discussion about Whale poop?
---
Click HERE for Show Notes and Links
Markets - 7 days down for DJIA - but nothing major...
Atlanta Fed President Lockhart says keeping a close eye on asset prices as they are particularly buoyant at the moment; need to watch valuations
How much?? The chart below from the Congressional Research Service describes the costs to taxpayers of the four former presidents and one widow, Nancy Reagan, who were given pensions and benefits in fiscal year 2015. In total, taxpayers spent more than $3.2 million on the four former presidents — a tiny sum relative to the $3.7 trillion federal budget, but a healthy chuck of change to spend on people who can earn millions through speaking fees, book deals and other sources of incomes. The president's fiscal 2017 budget requested an increase to $3.865 million to cover the costs of adding Obama as a former president.
Former Presidential Costs Table
LARRY! In acquisition news, Oracle has agreed to buy NetSuite for $109 a share, or about $9.3 billion. Larry Ellison already owned about 40% of NetSuite, so the deal will net him about $3.5 billion.
European Banking Authority (EBA) releases 2016 EU-wide stress test results: No surprise - With one exception, all banks show CET1 capital levels well above the benchmark of 5.5% used in 2014 in the hypothetical adverse scenario. This reflects the robustness of overall capital levels at the banks tested in the EBA led stress tests. (Italy's Monte Dei Paschi was the only "failure")
UBER OUT IN CHINA - Lost billions... (Approx $35billion) Didi Chuxing announced a strategic agreement with Uber under which Didi Chuxing will acquire all assets of Uber China--including its brand, business operations and data--for operation within mainland China. This landmark transaction signals a new stage in the development of China's rideshare industry.
In exchange for the Uber China assets, Uber will receive 5.89% of the combined company with preferred equity interest which is equal to a 17.7% economic interest in Didi Chuxing. In addition, Baidu (BIDU) and other Chinese shareholders will receive a 2.3% economic interest in Didi Chuxing. Under the agreement, Didi Chuxing will also obtain a minority equity interest in Uber. Cheng Wei, founder and chairman of Didi Chuxing, will join the board of Uber. Travis Kalanick, founder of Uber, will join the board of Didi Chuxing.
With this transaction, Didi Chuxing becomes the only company with common investment from Tencent (TCEHY), Alibaba (BABA) and Baidu.
Just to show how bad a long-term investment the some of the leveraged ETFs are - The UVXY (2X Short-term Vix) now trades at about $25.25. If you would have owned it since inception ..... See Chart
New York Gov. Andrew Cuomo has asked the state's Department of Corrections and Community Supervision (DOCCS) to bar registered sex offenders from playing the game Pokémon Go, citing concerns that pedophiles could use the app to find or lure victims.
- Supposedly 100 million downloads and company pulling in $10million/day -
Welcome to Zikami - The Centers for Disease Control and Prevention issued an unprecedented travel warning Monday, advising pregnant women and their partners not to travel to a small community just north of downtown Miami, where Zika is actively circulating. This is the first time the CDC has warned people not to travel to an American neighborhood for fear of catching an infectious disease, according to agency spokesman Tom Skinner. (Wynmoor specifically)
 - ZIKA: Florida public health investigators have identified 10 additional Zika cases in the Miami area, bringing the total to 14 in the first known outbreak of the virus to be caused by mosquitoes in the continental U.S., Florida Gov. Rick Scott said Monday.
---
Love the Show?
Then how about a Donation?
---
Announcing the Winner of this CTP - Pfizer (PFE)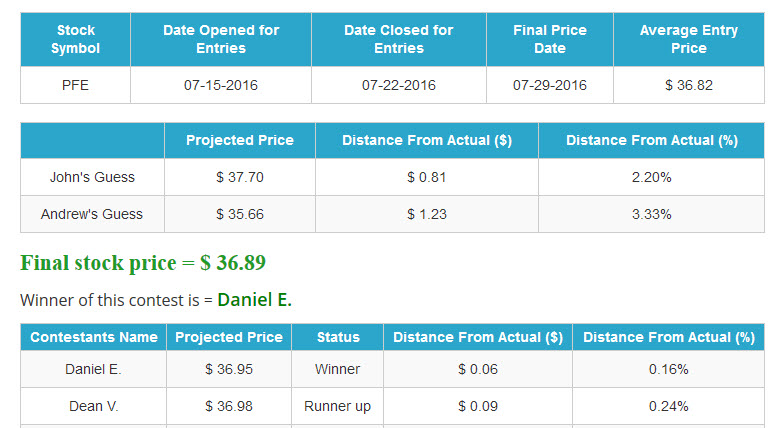 *** NEW INTERACTIVE CHARTS ***
Current CTP - Shake Shack
 DHUnpluged CTP Cup for DJIA (DIA)
Winners will be getting great stuff like the new DHUnplugged Shirts (Designed by Jimbo)
CLICK HERE FOR MORE CHARTS ON TRADING VIEW
---
UPDATE - NEW ETF - Global X Millennials Thematic ETF Challenge!
The top holdings of Global X Millennials Thematic ETF (MILN) include stocks many investors would expect, such as Facebook, LinkedIn and Amazon, which take advantage of the tech tendencies of millennials. But some names might be more surprising like real estate investment trusts AvalonBay Communities and Equity Residential, and Home Depot, which could benefit from millennials moving out of the home of their parents.
We are creating the DH Old Codger Index Portfolio to compete against this new ETF to see how "old school" stocks do in comparison. Companies in our index will include:
Devita (DVA) - Dialysis/HealthCare, Tootsie Roll (TR) - Candies, Exxon Mobile (XOM) - Oil/Energy, Sears (SHLD) - Misc. Retail
More......
We have the performance summary running (daily and since inception of 5/6/16) - DHOCI vs. Millennials ETF Battle
---
DOWNGRADE: Global equities are at the upper end of their "fat and flat range," according to Goldman Sachs, who downgraded stocks to "underweight" on Monday as part of its 3-month asset allocation. The bank remains "neutral" on equities over a 12-month period and continues its "overweight" position in cash. The downgrade comes after a rally in risk assets over the past few weeks driven by the U.K.'s vote to leave the European Union on June 23 and the search for yield amid expectations of easing. But Goldman suggests equities are now expensive and with weaker-than-expected earnings growth it views this as the right time to downgrade.
Buying Spree? Verizon Communications Inc. VZ, -1.00% on Monday said it's entered an agreement to acquire Fleetmatics Group PLC  in a deal valued at $2.4 billion. Fleetmatics is a mobile workforce solutions company offering businesses the software and means to track and analyze data from their vehicles and, or drivers.
Drink Up! Scientists on opposite sides of the globe appear to be getting closer to harnessing one of red wine's most elusive health-giving ingredients and putting it into a pill. The ingredient, resveratrol, has been touted for years for its ostensible powers to prolong life and protect against a range of ailments including heart disease, diabetes and Alzheimer's disease. Studies pointing to those benefits have been performed in laboratories on yeast, worms, fruit flies and mice, among other organisms.
Market manipulation: Credit Suisse (CS) and Deutch Bank (DB) to be removed from Euro Stoxx 50 - nicely done index dudes!
Selective Default upgrade : S&P revises ratings/outlook on Greek banks to CCC+ from SD -- Alpha Bank (ALBKY), Piraeus Bank (BPIRY), Natl Bank of Greece (NBG / NBGGY)
More to come? Three senior Irish bankers were jailed on Friday for up to three-and-a-half years for conspiring to defraud investors in the most prominent prosecution arising from the 2008 banking crisis that crippled the country's economy. The trio will be among the first senior bankers globally to be jailed for their role in the collapse of a bank during the crisis.
Greatest job in the world? Recently,  the Washington City Paper reported on what might sound like a dream job to qualified applicants  — the Smithsonian National Museum of American History sought a "Beer Historian" for a three-year appointment.  The job came with an annual salary of $64,650, and curator Paula Johnson told the paper that "the museum is seeking someone who can 'focus and dedicate efforts towards research, documentation, and collecting American brewing history.'"
Children in the Syrian city of Aleppo are burning tires in an attempt to create a no-fly zone above the besieged city. By creating a "smoke curtain" they hope to impede visibility from warplanes that have been carrying out bombing raids.
McDonald's, which is trying to shake its image for serving processed junk food, said Monday it's eliminating some unpalatable ingredients from its most popular menu items. That includes making Chicken McNuggets and other items without artificial preservatives, and removing high-fructose corn syrup from its burger buns.
Privacy advocacy groups are sounding the alarm on LinkNYC, a network of free Wi-Fi kiosks that have been installed across New York City in the past year by CityBridge, which is a consortium of companies such as Qualcomm, CIVIQ Smartscapes, and Intersection, the latter a company in which Sidewalk Labs invested, who is part of Alphabet. ** Seems concern that user data is collected when using ***
More data: A listing has been published today on TheRealDeal Dark Web marketplace, claiming to be offering data on over 200 million Yahoo users.
- While Yahoo says it is currently investigating the breach, the listing has almost instant credibility since it's been put up for sale by the infamous Peace_of_Mind (Peace), the same hacker behind many other verified and proven breaches. If the name still doesn't ring a bell, you should know that Peace previously sold data dumps from sites such as LinkedIn, MySpace, Tumblr, Fling.com, and VK.com. In total, this hacker sold the personal details of over 800 million users, and probably more.
What is JCD writing for PCMag this week?
See this week's stock picks HERE
Follow John C. Dvorak on Twitter
Follow Andrew Horowitz on Twitter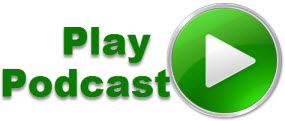 Podcast: Play in new window | Download (Duration: 1:03:07 — 34.8MB)
Subscribe: RSS