The Brexit vote sent shock wave throughout financial markets. What really happened and what is the outlook for Europe and the rest of the world?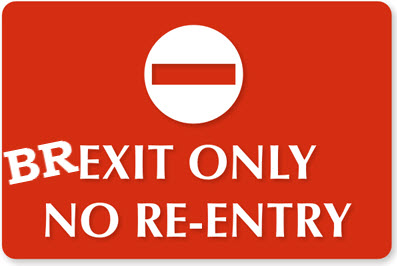 Is there a chance for a re-vote and an undo of the referendum? Markets jolted, financial leaders say be calm, but is this a short-term sell off or is something more ominous in store? Markets lost over $2 trillion over the last few days…
We cover the ins and outs of the markets, what could be in store and some ideas on how to profit.
---
Click HERE for Show Notes and Links
Brexit - Brexit - Brexit
- JCD explanation of what happened.
- Is it true the most Google'd term in UK is "What is the European Union"  ??
- Listen to latest No Agenda show for amazing coverage - Open the Chunnel! [LINK TO MP3] - Can it be reversed? (U.K. politicans say NO!)
Markets plunged around the world - MSCI Global equity index down 5% Friday, another 2% today
- Us markets hit with DJIA down 600, S&P 500 down 4% and small caps down 4.5%
- U.S. equity futures were locked down limit for about 30 minutes after the vote counted.
- S&P cuts UK rating to AA from AAA; Outlook Negative
- Crude oil down 5%, Gold up 5%
Currencies were whipped around - British pound - 7.5%, Yen +3% (clipped 100) , Euro -3% (1.10)
European banks hammered - down 15% - 25%
- DB (-17%), SAN (-19%), RBS (-27%) , LYG (-23%), BCS (-22%) , BBVA (-19%)
US Major banks
- JPM (-7%) , BAC (-7%), MS (-10%), GS (-7%)
- Smaller regions did much better
European Insurers also slammed
- ING (-19%), AV (-21%), ALIZF (-13%)
US Airlines
- DAL (-8%) , AAL (-11%)
- Smaller regions did much better
Over $2 trillion lost over past couple of days in markets - worst day ever loss in $ terms ....
Let's take a look how European markets did on Friday - (ETFs)
Time to buy some of these beaten down names????
(Trading in Barclays and RBS shares was suspended on Monday morning following heavy losses on the London Stock Exchange.)
What is the chance that the Brexit will now cause further European Union referendums to exit.
Grexit. Departugal. Italeave. Fruckoff. Czechout. Oustria. Finish. Slovlong. Latervia. Byegium.. until EU reach the state of Germlonely.
You have to love the commentary coming out of the "experts" in high places:
- IMF's Lagarde: "Markets got Brexit vote it wrong, but don't panic"
Where does market go from here? Looking at fundamentals value could be seen at 1,930 - 1950 on S&P 500. Already DJIA is down 900 points since Friday.
**** US 10-year treasury at 1.45%  - LOWEST ON RECORD **** 
This week:
- Tuesday, an E.U. leadership summit begins in Brussels; the Conference Board presents its June consumer confidence index; the April Case-Shiller home price index appears; the BEA issues its final estimate of Q1 GDP; and Nike reports quarterly results.
- Wednesday, Federal Reserve chair Janet Yellen, European Central Bank president Mario Draghi, and Bank of England governor Mark Carney take part in a panel discussion at an ECB forum in Portugal; Wall Street will also pay attention to May pending home sales, May personal spending figures, and earnings news from General Mills, Monsanto, and Pier 1.
- Thursday, a new initial claims report complements earnings from ConAgra Foods, Constellation Brands, Darden Restaurants, and Paychex.
- Friday, investors consider ISM's June U.S. manufacturing PMI and China's latest factory PMI reading.
** During the market swoon on Friday, some interesting things occurred. Once in particular - Betterment (pure roboadvisor) shut down trading until early afternoon.
--- So many emails over past year about companies like Robinhood or Betterment as they are cheap and app based. Anyone learning a lesson on this? Will this show that it pays to pay for some help from a human?
On Twitter - someone asked if anyone has hear from the Queen on Brexit - I think I saw a comment: Brexit: Why Yes! I will have truffled eggs, a buttered muffin with gooseberry jam and tea - two lumps"
---
Announcing the Winner of Biogen
Next CTP - Nike (NKE) - Open for entries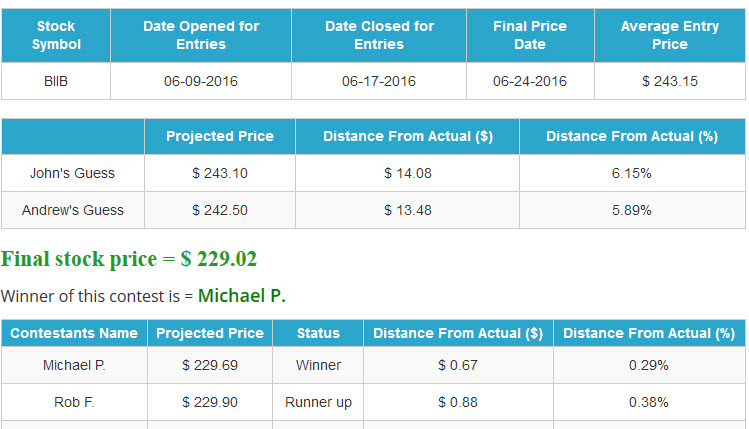 Winners will be getting great stuff like the new DHUnplugged Shirts (Designed by Jimbo)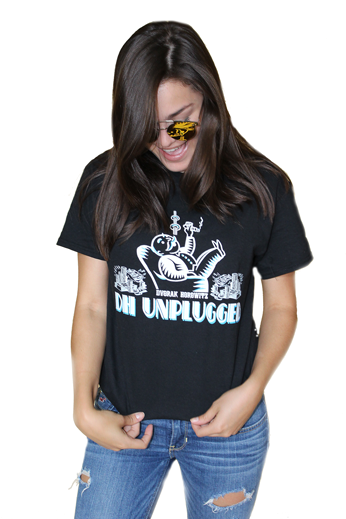 DHU's Official Model - Vivi Jugo
**** Getting many requests from listeners that they want to BUY the shirt ******
---
UPDATE - NEW ETF - Global X Millennials Thematic ETF Challenge!
The top holdings of Global X Millennials Thematic ETF (MILN) include stocks many investors would expect, such as Facebook, LinkedIn and Amazon, which take advantage of the tech tendencies of millennials. But some names might be more surprising like real estate investment trusts AvalonBay Communities and Equity Residential, and Home Depot, which could benefit from millennials moving out of the home of their parents.
We are creating the DH Old Codger Index Portfolio to compete against this new ETF to see how "old school" stocks do in comparison. Companies in our index will include:
Devita (DVA) - Dialysis/HealthCare, Tootsie Roll (TR) - Candies, Exxon Mobile (XOM) - Oil/Energy, Sears (SHLD) - Misc. Retail
More......
We have the performance summary running (daily and since inception of 5/6/16) - DHOCI vs. Millennials ETF Battle
---
Podcast awards update ? NO AGENDA WINS!!!!!!!! (News category)
Hate crimes n the rise post-Brexit vote - what is that all about?
Barron's cover this week - U.S. companies depend on domestic customers, which helps to insulate them from problems abroad. (some truth to that....but not in all cases)
Chinese authorities will require Baidu Inc. and other search engines to report banned content and verify advertisers' qualifications in its latest attempt at Internet regulation. Under rules to take effect Aug. 1, search engines operating in the country will be prohibited from providing banned information in various formats including links, summaries, cached pages, associative words, related searches and relevant recommendations, the Cyberspace Administration of China said in a statement. They will also be required to report websites and applications that contain prohibited content when spotted, the regulator said.
Sad: New York's landmark Waldorf Astoria hotel is scheduled to close in spring 2017 so owner Anbang Insurance Group Co. can begin converting most of the more than 1,400 rooms to luxury condominiums, said a person with knowledge of the plans.
Hawaii's governor signed a bill making it the first state to place its residents who own firearms in a federal criminal record database and monitor them for possible wrongdoing anywhere in the country, his office said.
Watch China currency - lowest in years as safe haven trades are preferred.
What is JCD writing about this week for PCMAG?
See this week's stock picks HERE
Follow John C. Dvorak on Twitter
Follow Andrew Horowitz on Twitter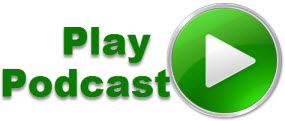 Podcast: Play in new window | Download (Duration: 1:01:50 — 34.3MB)
Subscribe: RSS