Not so great of a start for tech earnings. Apple (AAPL) is not keeping up with analyst's expectations and shares are seeing a sharp move lower. Twitter (TWTR) also reports and disappoints as do other major names. Is this a trend or just a few hiccups?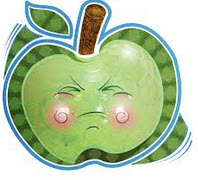 Oil is climbing on speculation that inventory levels will finally start to drop – but is this something that is more of a pipe dream? Plenty of news and commentary on markets and other business news of interest.
---
Click HERE for Show Notes and Links
Oil continues to defy logic as it rises to $44.60 after hours today. Even with record production out of Iraq and news that inventories are expected to rise. The weak economic numbers today helped as the U.S. Dollar continues to lag.
Earnings shows that Tech may have come up a bit too far in the recent rally. Google (GOOG) missed and the stock slid from $750 to $708. Netflix also missed - now at $91.50. Microsoft (MSFT) off by 12% after its earnings outlook was rather disappointing. Apple (AAPL) down 9% as it missed both top and bottom line, guides revenues and margin below estimates - BUT raises dividend and raises buyback to $175 billion (this looks like a $50 billion increase)
- Total buyback of 30% of the company!!!!!
----- Is Apple turning into IBM?
Apple metrics:
Q2 iPhones 51.2 mln vs 51.5 mln ests vs 61.2 mln last year. (First ever iPhone sales drop)
Q2 iPads 10.2 mln vs 9.9 mln ests vs 12.6 mln last year.
Q2 Macs 4.0 mln vs 4.6 mln ests vs 4.5 mln last year.
China revenue fell 26% compared to a year ago
Apple suppliers seeing weakness following earnings include: SWKS -4.0%, QRVO -3.9%. CRUS -3.0% (also reported its own earnings), AVGO -2.2%, NXPI -2.0%, QCOM -1.1%, INVN -0.9%, TXN -0.6%.
EVEN WITH ALL OF THIS NEWS - S&P 500 FUTURES HOLDING UP (So far)
Twitter (TWTR) beat by $0.05 on bottom line but missed on top and outlook was weak. However they did add 5 million users and MAU was up for the quarter (stock down 12% after hours)
This is big news: Exxon Mobil (XOM): S&P lowers credit rating to 'AA+' from 'AAA', Outlook 'Stable
- There are only 2 companies left in the U.S. that are AAA rated (MSFT and JNJ)
Baby boomers' long reign over the kingdom of American demographics has finally come to an end: Millennials have officially surpassed them as the largest living generation in the U.S. That's according to new population estimates released this month by the U.S. Census Bureau and analyzed by the Pew Research Center. (Millennials, defined by those born between 1981 and 1997, now number 75.4 million)
See this chart - What is Silent?
Guess what is coming tomorrow - Yes, Fed rate decision - what will they do? Stick save for failing earnings or more confusion?
---
Currently week CTP = Domino's Pizza (DPZ)

Will announce new longer CTP next week...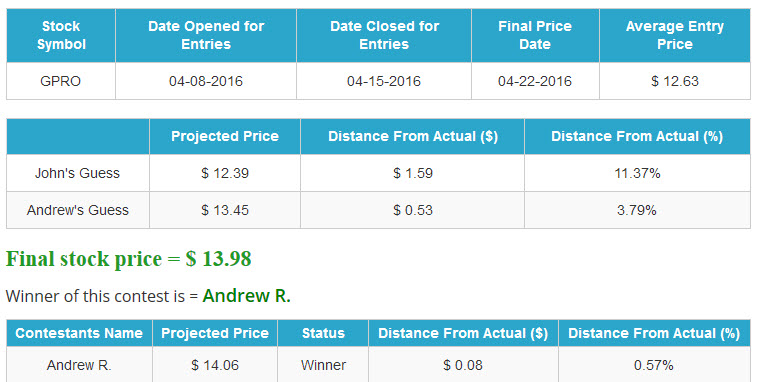 Winners will be getting great stuff like the new DHUnplugged Shirts (Designed by Jimbo)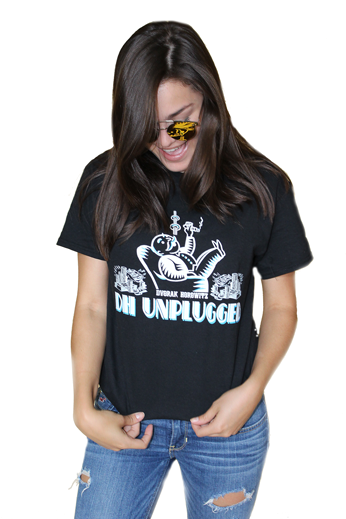 DHU's Official Model - Vivi Jugo
---
How stupid is this? Snapchat has a filter that lets people share how fast they're traveling while they take selfies.
-- A car accident victim is blaming Snapchat's speed filter for a crash that left him with traumatic brain injuries, according to a new lawsuit.The plaintiff, Wentworth Maynard, was merging onto a four lane highway outside of Atlanta, Georgia when his car was struck "so violently it shot across the left lane into the left embankment," his lawyers contend. Christal McGee was allegedly driving the car that struck him. The lawsuit says that she was on her phone trying to use the Snapchat speed filter at the time of the accident.
Seems that Volkswagen was looking to cheat as far back as 2006 -  A presentation discovered as part of the investigations into Volkswagen provides a direct link to the genesis of the deception, involving vehicles equipped with software to cheat on the tests.
Thoughts on the current Presidential campaigns?
Is this a good thing? The Bank of Japan may become an even bigger shareholder of the nation's equities if policy makers decide to boost stimulus this week. The central bank's holdings have been rising since it began buying Japanese exchange traded funds at the start of the decade, and now account for more than half of those ETFs. (also now the largest shareholder in many of the stocks listed on the Nikkei 225)
What is Dvorak writing about for PC Magazine?
Twist - Electric vehicles in Hong Kong may indirectly be the cause of almost 20 percent more carbon dioxide emissions than gasoline-fueled motors, undermining the city's efforts to get 'green' cars on the road, according to Sanford C. Bernstein.
Last week's TDI Podcast - introduced a new way for investors to track their results and have opportunity to gain outside funds to manage with Jack Schwager. Pretty cool concept.
See this week's stock picks HERE
Follow John C. Dvorak on Twitter
Follow Andrew Horowitz on Twitter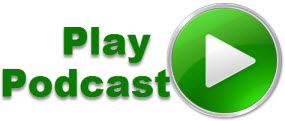 Podcast: Play in new window | Download (Duration: 1:11:19 — 38.6MB)
Subscribe: RSS