Another day, another speech. This time from Chairman Yellen who now says that inflation readings are transitory and the Fed has more scope for further accommodative actions. In other words : MORE STIMULUS as their outlook is looking wrong again. So, if at first (or second, third etc) you don't succeed, try try again.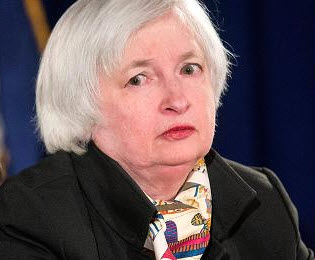 Whether or not markets continue to hold on to the notion that a carrot dangle will magically propel the economy is uncertain, but what other choices are there?
GDP revisions, employment report on the horizon and plenty of news you need to know…. All packed into this episode.
---
Click HERE for Show Notes and Links
Markets have been trading sideways - up to resistance and then slowly stagnating. Volume has been anemic. Monday volume lowest of the year. Then....
Yellen speaking today in NY - dovish as can be... Here are a few of the highlights
Importantly, this forecast is not a plan set in stone that will be carried out regardless of economic developments. Instead, monetary policy will, as always, respond to the economy's twists and turns so as to promote, as best as we can in an uncertain economic environment, the employment and inflation goals assigned to us by the Congress.
Looking forward however, we have to take into account the potential fallout from recent global economic and financial developments, which have been marked by bouts of turbulence since the turn of the year.
The Committee continues to expect moderate economic growth over the medium term accompanied by further labor market improvement.
There is a consensus that China's economy will slow in the coming years...
The inflation outlook has also become somewhat more uncertain since the turn of the year, in part for reasons related to risks to the outlook for economic growth.
Given the risks to the outlook, I consider it appropriate for the Committee to proceed cautiously in adjusting policy. This caution is especially warranted because, with the federal funds rate so low, the FOMC's ability to use conventional monetary policy to respond to economic disturbances is asymmetric. If economic conditions were to strengthen considerably more than currently expected, the FOMC could readily raise its target range for the federal funds rate to stabilize the economy. By contrast, if the expansion was to falter or if inflation was to remain stubbornly low, the FOMC would be able to provide only a modest degree of additional stimulus by cutting the federal funds rate back to near zero.
Naturally, post comments markets shot higher - except banks
What the Yellen commentary is saying is that there is a lot more to fear about the global economy than we think... Her speech had plenty to say about it and it is not usual that the Fed discusses things so overtly if they are not big issues.
Another example: Japan's industrial production dropped the most since 2011 in February, as falling exports sapped demand and a steel-mill explosion halted domestic car production at Toyota Motor Corp. Output slumped 6.2 percent after rising 3.7 percent in January, the trade ministry said on Wednesday. Economists surveyed by Bloomberg had forecast a 5.9 percent drop.
Small business hiring hot spots. See chart below...
Crafty plan: Canadian energy companies with surplus cash are buying back bonds on the cheap to help shore up balance sheets amid the worst oil downturn in decades. "If they can go out and spend $100 in cash and buy their bonds at 60 cents on the dollar, it's a reduction in net leverage," said Nicholas Leach, a high-yield portfolio manager at CIBC Asset Management Inc.
Virgin America (VA) — The airline's stock continues to be on watch today, after multiple reports Monday said JetBlue and Alaska Air were planning bids for their rival airline. Reuters is also reporting that various Asian airlines may also be interested in Virgin America.
The FBI caved - now THEY have the means to unlock the iPhone...
*** Is there growing apathy about terrorist acts? Quite the week we have had... Brussels, Iraq and a passenger falsely claiming he was armed with explosives hijacked an EgyptAir plane carrying 71 other people and forced it to land in Cyprus.
Limited response from markets on any of the latest events.
---
US Steel (X) and Michael Kors (KORS) announced as well... Coming up end of this week -Transocean LTD

Winners will be getting great stuff like the new DHUnplugged Shirts (Designed by Jimbo),
Sunglasses from Spitfire and more!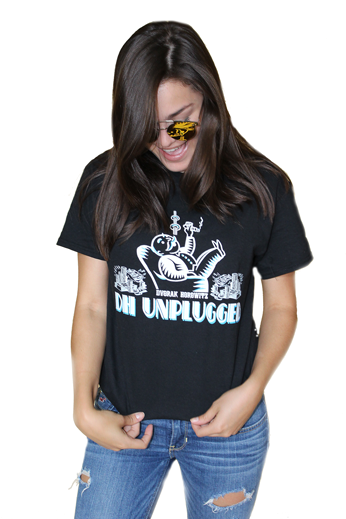 DHU's Official Model - Vivi Jugo
---
Well known hedge fund manager Kyle Bass - reportedly owns $20 million of nickles and has advocated owning physical gold and platinum rather than financial instruments tied to the precious metals. (where do you keep all those nickles?)
*-*-*- Bonus Question: How much does $20 million of nickles weigh?   4,464,285.71 pounds

Nippon Telegraph & Telephone Corp., the former telephone monopoly in Japan, agreed to buy technology services businesses from Dell for $3.055 billion as the company seeks to expand overseas to counter an aging domestic market.
Last week we discuss how Lumber Liquidators (LL) shot up on report of settlements that appeared fishy. Since then stock retraced all of the move.
SunEdison (SUNE) - In real trouble now - SEC investigation about their recent report on company liquidity in question. Stock down 50% on the news.
Yahoo — Yahoo has given possible suitors until Apr. 11 to submit bids for its assets, according to the Wall Street Journal. Yahoo is said to be shopping both the core web business and its stakes in Alibaba and Yahoo Japan.(Will MSFT be in the deal?)
A California judge ordered a now-defunct for-profit college chain to pay more than $1 billion Wednesday over claims the company misled students and investors. (How are they going to pay that?)
See this week's stock picks HERE
Follow John C. Dvorak on Twitter
Follow Andrew Horowitz on Twitter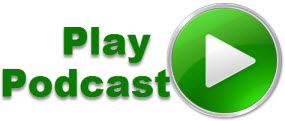 Podcast: Play in new window | Download (Duration: 1:04:05 — 35.3MB)
Subscribe: RSS