The debate over the effectiveness of central bank actions is raging on. Once an investor's best friend, confidence is waning and markets are reacting. Following the best week of 2016, equities are once again seeing weakness as oil falls on OPEC comments.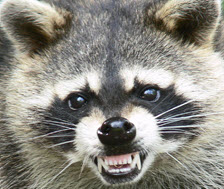 The bearish position is strengthening, but should this be a sign to start to nibble again on stocks? Is this a contrary indication or something that we should heed?
---
Click HERE for Show Notes and Links
Markets moved out of the correction as of Monday, only to slump again on Tuesday. Oil to blame? Iran essentially saying that they think price freeze is stupid/Saudi Arabia won't cut production. Oil got smoked on that news as well as fact that yesterday's rally was not what it seemed....
Coming into the last few days of the month - do you think that the markets will be able to turn green? Most major indices are off slightly...
- Indices are trading very technical, the 2,050 level was key resistance and that was hit with selling. Today, markets stopped on daily   support and held
Not surprised: Consumer confidence falls in latest reading. Middle income confidence fell the most since October 2008.
- Still, Fed officials are talking up more rate hikes for this year.
Listening to the news, TV, reading... Bearish commentary is everywhere.... What does that mean?
Fitbit (FIT) announced earnings. Stock down 19%on weak guidance. (Looks like same game-plan as GoPro)
- Look for these one-hit-wonders as potential rally and fade candidates in the future.
Politics - Jeb Bush is out!
Lumber Liquidators (LL) Unbelievable: The U.S. Centers for Disease Control and Prevention said earlier this month that tests on the company's products showed minimal health risks, which renewed confidence in the chain as the stock rebounded. Now the agency has corrected those findings because of the math error (used feet instead of meters?) , saying formaldehyde exposure is three times higher than previously projected, although the risk of cancer remains low. Stock was crushed on Monday.
Home Depot (HD) out with earnings - company still looking good. Lowes (LOW) out tomorrow... Which do we prefer?
Do we want to chime in about the Apple/Feds rigmarole?
Oil plunge is starting to hit banks and energy sector companies. While stocks were suffering,  not much in the way of bankruptcy or otherwise. Now starting to see headlines about sales, div reductions, massive earnings shortfalls... (Massive build after the close tonight)
JP Morgan investor day - investment banking fees down 25% over year and sees some need to add to the reserves for bad debt related to oil related debt. Stock down 4% on the negative commentary from company
---

** ANNOUNCING THE FIRST (new and improved)  DHUnplugged Closest to the Pin Contest **
Walt Disney (DIS) ...  Listeners will be  completing against John and Andrew
Now Open for entries through March 2nd (Final Price Date: March 11)
---
Some oddball Andrew stories:
Saw a raccoon in front of my house last night - called wildlife control and they gave me a sure fire way to get ride of it.
Had a very nice Uber driver. Woman driver had to take me to a boat ramp to pick up my car. She had no idea where she was and told me: " I got to tell you, you are taking me to places that no one has ever taken me before... "   NICE!
Quick update - bought the exercise bike from Sears (bought online then picked up for better price)
---
Macy's reported a better quarter - Stock up 3% and into a "hole" that could see it break to $50. So much bad news was already priced in to these big-box retail stores.
Don Matingly (Coach of Miami Marlins) enforces no-facial hair rule. What is that? What about ridiculous hair in the NFL?
Yahoo! - more layoffs and now looking to sell itself. Mayer clearly looking to get big payday before the ship goes down. (also closing divisions)
- Time Inc is looking into possible bid.
Google is closing Google Compare - what was that anyway?
China government is "telling" media only to write financial stories that play within their rules. They want to stop any negative views or there will be consequences. (Some on Twitter seemed surprised)
On China - devalue of the Yuan - how to play?  (China started to devalue again Monday... Looks like they are setting the Yuan fix lower again)
Tesla - Musk finally gets the Tesla.com url after years of fighting for it. (now redirects to www.teslamotors.com)
There has been some murmurs from big institutional investors saying that now may be the time to start buying emerging market debt again (PCY, EMB)
Time to go to the U.K. for a little vacation? The Pound is down 18% against the USD since July 2015. Hitting 1.40 for the first time since 2009 on Brexit fears. Is this possible?
See this week's stock picks HERE
Follow John C. Dvorak on Twitter
Follow Andrew Horowitz on Twitter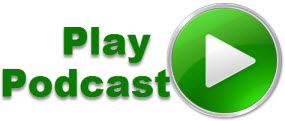 Podcast: Play in new window | Download (Duration: 1:01:51 — 33.7MB)
Subscribe: RSS