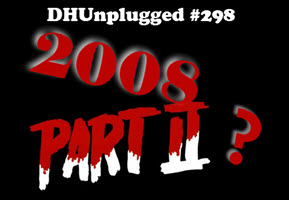 It was a historic week on Wall Street. 2016 started with a nasty blow to markets. Investors liquidated as they ran for cover and headlines are painting a bleak picture.
Earnings season, China, crude and the major news that will move markets are all discussed. We also confirm our car sales theory with data that backs it up.
The Iranian affair and the State of The Union Address are up for commentary as well.
What is that coffee company that John can't recall?
---
Show Notes and Links
President Obama's final State of the Union... and?
THE WORST FIRST WEEK OF YEAR EVER - that is the headline that is being pushed around. Also seeing many compare the future to 2008.... Yes, it was bad.... How bad?
Some Stats:
| | | |
| --- | --- | --- |
| XHB | SPDR S&P Homebuilders | -9.13% |
| XLB | S&P Sel Materials Spdr Fd | -7.74% |
| XTL | SPDR S&P Telecom ETF | -6.92% |
| XLF | S&P Sel Finl Spdr Fd | -7.26% |
| XLE | S&P Sel Energy Spdr Fd | -7.08% |
| XLK | S&P Sel Tech Spdr Fd | -6.40% |
| XLI | S&P Sel Industrial Spdr Fd | -6.21% |
| XLY | S&P Sel Consum Discretion'y Sp | -5.82% |
| SPY | SPDR S&P 500 ETF | -5.86% |
| XLV | S&P Sel Health Care Spdr Fd | -5.57% |
| XLP | S&P Sel Consum Staples Spdr Fu | -2.91% |
| XLU | S&P Sel Utilities Spdr Fd | -0.39% |
Other markets around the world fared even worse last week:
China -13%, Africa -11%, Australia, -11%, Mexico -9%, Brazil -8%, Canada -6.75%....
Sectors that are getting beat up so far in 2016:
Homebuilders -9%, Materials -7.75%, Telcom -7%, Financials -7%, Energy -7%...
Utilities and Consumer Staples held up the best with only fractional losses.
Technical Conditions at end of last week:
At the close of the week, only 101 stocks in the S&P 500 were above their 200 day moving average
At the close of the week, only 61 stocks in the S&P 500 were above their 50 day moving average
S&P 500 is under the 10-month and 12-month moving average
Our Key Reversal Indicator (KRI) is flashing "oversold levels" consistent with near-term market turning points
The Spearman Indicator is close to a low point that shows bottoming
From Tom McClellan this week: "In a Dec. 11, 2015 Chart In Focus article, I posed the rhetorical question about whether the market was reliving its past from 2012, or from 2008.  The financial panic in China seems to have settled the question for us, and the market has decided on the 2008 scenario."
China is trying to get a grip on markets. After falling 7% and triggering circuit breakers on the first trading day of the year, the govy spent $20 billion to try to keep a bid under markets. In addition, the expiration of the share sale regulations is going to be moved further out. (not to mention that the govy may look to make selling a criminal action (of course the next 7% drop and market halt scared them into removing the halt rule) . (LINK)
Crude is also causing consternation. WTI Crude today low $29.93
According to Bank Of America, Railroad cargo in the U.S. dropped the most in six years in 2015, and things aren't looking good for the new year. Overall the DJ Transports are down 8% this year, 16% last 3 months and 21% 1-year. They are often a good read on economic activity.
POWERBALL - $1.5 billion. That would be a 20 year annuity of $75 million per year for 20 years. After taxes it would be a cool $45 million per year. Here are the odds: Grand Prize: 1 in 292,201,338
Click Here to View Powerball Odds
Earnings season is here! Alcoa (AA) announced earnings of $0.02 versus $0.04. However, the outlook is still bleak as prices are sliding causing their outlook to be reserved. Stock down 10% on the news. Hit many of the materials stocks, like Freeport (FCX) - now below its 2008 low... Sitting around $3.88
CSX reported and the outlook for transportation was not so good....
Starbucks said it expects China to eventually overtake the U.S. as the coffee chain's largest market. company said it is on track to open 500 stores in China this year. (Is this a bad time to be opening so many stores in China?)
Still at it... Turkey - A suicide bomber believed linked to the Islamic State in Syria set off a powerful blast Tuesday in one of Istanbul's most popular tourist districts, killing at least 10 people and injuring 15, officials said.
Auto Sales - highest ever in history. But, our thought that some of this is based on longer-term loans and discounts may be a reality. New survey shows that the average new car loan is 5.6 years. Autonation (AN) reported earnings last week and commented that margin pressure is growing. Stock tumbled. (Note: Delinquencies on car loans have increased by nearly 120 percent, from just over 1 percent in 2010 to 2.62 percent in 2014)
Sharp is toast... Japanese government-backed fund has offered to invest 200 billion yen ($1.71 billion) to help bail out electronics maker Sharp Corp.
CES - heard from a few people that drones, GoPro style cameras and personal health devices were big. What else?
Shipments of personal computers fell 10.6% during the fourth quarter to 71.9 million units, the largest year-over-year decline in PC sales on record, according to industry tracker IDC. (LINK)
Ford Motor Co (F) announced after the close that it was declaring a $1 billion supplemental cash dividend and that it expected to have operating profit of at least $10 billion in 2016, roughly the same as its earnings in 2015. (stock down in after hours on the news.... maybe due to lack of growth)

From an article about the decline in PC sales... Look at this chart.. Such idiots writing news...
Click Here to View HP/AAPL Price Chart
So, Iran is holding two small Navy ships and their crew - accused of snooping as they drifted into Iranian waters. The theory that the U.S. is offering up is that it is possible that the boats lost propulsion and drifted into Iranian waters... Both boats lost engines at the same time???????  Of course, this is after U.S. agreed to a deal that is very favorable to them.
See this week's stock picks HERE
Follow John C. Dvorak on Twitter
Follow Andrew Horowitz on Twitter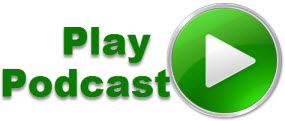 Podcast: Play in new window | Download (Duration: 1:06:49 — 36.4MB)
Subscribe: RSS