The New Year is upon us and markets are seeing heightened volatility. With the recent rate hike by the Fed, what will be in store for 2016? More of the same as 2015 or clear sailing to new highs? We will help to take the clarify some of the confusion.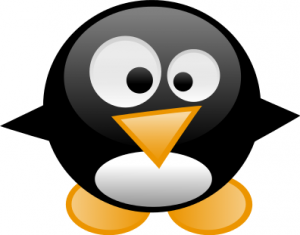 John and Andrew take a look at markets, the news that is moving markets as well as an update on our stock picks.
---
Show Notes and Links
2015 ended on a sour note. The DJIA and the S&P 500 finished in the Red, the NASDAQ was positive. The mega-cap trade helped to keep the S&P 500 from a much worse situation (4% differential between S&P 500 cap-weighted and equal-weighted). 2016 saw a tightening as the trade flipped a bit. NFLX, GOOG, FB, etc, all got chopped at the start of the year.
China is trying to get a grip on markets. After falling 7% and triggering circuit breakers on the first trading day of the year, the govy spent $20 billion to try to keep a bid under markets. In addition, the expiration of the share sale regulations is going to be moved further out. (not to mention that the govy may look to make selling a criminal action. (LINK)
China has also been involved in a serious game of currency devaluation since July.
Global markets dropped on the first day of the 2016 year as China worries (economics) and tension in Middle East sent traders running for cover. (China PMI once again missed expectations as did some U.S. economic reports).
There has been a great deal of discussion over the latest Fed move to hike rates. Now many are saying that is was totally wrong and timing was terrible. Thoughts?
Crude prices could not even hold onto the gains from the Mid-East tensions for the day - that is a bad sign...
Overnight, the Baltic Dry Index slid 5 points to hit a new all-time low of 468. The index has hit a few new all-time lows in recent months. From a year ago, rates are 39% lower!
New York City will begin this month replacing thousands of pay phones with free Wi-Fi hot spots that will sit atop a 9.5-foot tall box featuring electronic advertising screens and an Android tablet that can be used to place free phone calls.  (LINK)
Obama going to invoke Executive Order? Gun stocks rallied as investors again bet that new restrictions to be rolled out by President Barack Obama not only wouldn't deter sales but would propel them. Smith & Wesson  shares surged 14% and Sturm, Ruger & Co. climbed 8% at the open. (LINK)
On the political front, Trump still in the lead. Have you seen his TV ads? Really doing some fear mongering.
The Big Three auto makers had some impressive December U.S. sales numbers, as car makers remained poised to report their highest annual sales ever, shattering the record set in 2000. Is this because of great demand or sales tactics (like longer term loans)? (LINK)

Virtual reality - been a big news item these days. Is it here to stay?
Apple (AAPL) is expected to reduce output of the iPhone 6s and 6s Plus by around 30% in the January-March quarter compared with its original plans, a measure that will deal a blow to Japanese and South Korean parts suppliers. Production is expected to return to normal in the April-June quarter, once inventory adjustment is complete. (LINK)
Blackrock - the world's biggest bond ETF player has a new warning: Bonds...
FitBit (FIT) announces the Blaze - $199 and will be available for pre-sale in March. On the announcement the stock plunged 18% - Pricing issues or is it because they are going against Apple with this product? (LINK)
Hedge Funds - 2015 was not the best year. Ackman's Pershing Square was down 20% and Einhorn's Greenlight was down about the same. Overall the hedge fund universe under-performed. (LINK)
Follow up on Volkswagen: Today the company reported December sales of 30956 units, down 9.1% year-over-year. Also, news that the U.S. is suing the company over the emissions scandal is not helping shares...
Chipotle (CMG) - Another outbreak and now people are taking pix of stores and sending around making fun of the fact that stores no longer have lines.
The energy sector is still limping along - could be interesting contrarian trade for 2016. News out today that Pioneer Natural Resources (PXD) commences a public offering of 10.5 mln shares of its common stock. (JCD SHORT position in Weekly Picks)
Load of Crap: Malaysia Air Bans Checked Bags Over Fears Headwinds Could Leave Jets Short on Gas. (LINK)
DHUnplugged Stocks (LINK)
See this week's stock picks HERE
Follow John C. Dvorak on Twitter
Follow Andrew Horowitz on Twitter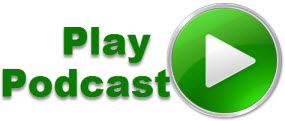 Podcast: Play in new window | Download (Duration: 1:07:13 — 36.7MB)
Subscribe: RSS