Only days until money runs out – will the government shot-down?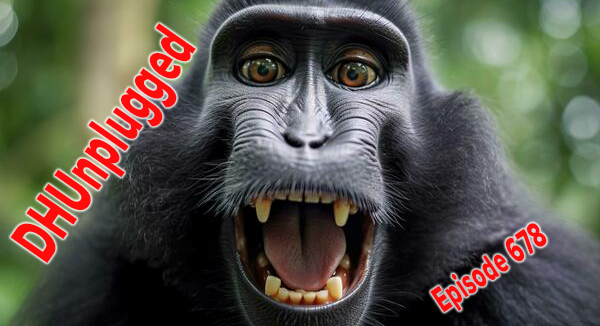 Markets on the herky-jerky, thanks to the Fed and Mr. Powell.
Major retail earnings out this week – winners and losers.
PLUS we are now on Spotify and Amazon Music/Podcasts!
---
Click HERE for Show Notes and Links
DHUnplugged is now streaming live - with listener chat. Click on link on the right sidebar.
---
Love the Show? Then how about a Donation?
---
Follow John C. Dvorak on Twitter
Follow Andrew Horowitz on Twitter
Warm Up
- 4-days until shut- down / anyone  care? (Shut up about shut-down already
- Moody's angry - Moves US rating outlook
- Croc's CTP Still Open of Entries|
- Thanksgiving - What are we doing - menu items!
- BOOM!  CPI dips a bit ad market RAMP (KRE up 7% IWM up 5%+)

Market Update
- Herky Jerky - Thanks to Fed
- Big names continue to push up index values
- KRI +2 Slight Overheating
- Retailers earnings this week, Walmart, Target Etc
-- Consumers in the spotlight
Moody's
- Moody's on Friday changed the outlook on the government of United States of America's ratings to "negative" from "stable".
- The rating agency said it expects United States' fiscal deficits will remain very large, significantly weakening debt affordability.
- Moody's affirmed the long-term issuer and senior unsecured ratings at "Aaa".
- Another wake up call to the administration/govy of US to get their shot together.
Fed
- Powell was in push-0back mode on Thursday on a speech that he clearly stated that there is probably more work to be done to conquer inflation
- "If it becomes appropriate to tighten policy further, we will not hesitate to do so," Powell cautioned a market still betting both that rate hikes are done and that three cuts are coming next year, starting as soon as June.
- Same day as the Bond market glitch, which as problematic
- Not to worry, by Firiday no-one believed Powell an ran markets up hard (one of the best days for NAZ100 in 2023
Consumers
- The consumer took a spending break ahead of the holiday season, with October retail sales, excluding autos and gas, falling by 0.08%, and core retail, which also removes restaurants, declining by 0.03% (CNBC Monitor)
- The October data showed weakness in gas station sales, electronics and appliances and furniture and home stores. There was strength in sporting goods and hobby stores and non-store retails, or internet sales, along with health and personal care.
Ransonware Attack - Biggest bank
- Could this be the reason Treasury auction last Thursday was so weak (smacking down markets)
- Sources told Bloomberg that ICBC Financial Services, a U.S. subsidiary of Industrial and Commercial Bank of China, relied on the offline system to process trades of U.S. Treasuries after it was hit by a ransomware attack on Wednesday.
- It could take days to reconnect ICBC to the electronic settlement system, Reuters reported.
- Analysts say the attack, which disrupted the U.S. Treasury market on Thursday, was likely the work of LockBit, a Russia-linked criminal gang that was also accused of hacking Boeing earlier this year. Today, the group claimed responsibility in messages to reporters.
Planes!
- Emirates Airline on Monday announced an order for 95 Boeing aircraft at a value of $52 billion, kicking off the first major deal of the 2023 Dubai Airshow.
- The state-owned flagship Dubai carrier, a subsidiary of Emirates Group, is ordering 55 additional Boeing 777-9s and 35 of its 777-8s, bringing the airline's total orders for the 777X widebody jets to 205 units. It is also updating its order of Boeing 787 Dreamliners from 30 to 35, comprised of 15 787-10s and 20 787-8s.
- Being up 3% on the news
Interesting...
- Exxon aims to become a top lithium producer for electric vehicles with Arkansas drill operation
- Exxon earlier this year purchased 120,000 acres of a geological site in southern Arkansas called the Smackover Formation that is rich in lithium.
- The company will start producing battery-grade lithium at the site as soon as 2027, and aims to supply enough of the mineral to support the manufacture of one million electric vehicles annually by 2030.
- The lithium operation comes as the the major oil companies are under pressure to address climate change
- Demand for lithium batteries is expected to surge sixfold in the U.S. by 2030 as the nation shifts to electric vehicles
- The lithium battery was invented by a research scientist at Exxon in the 1970s but the oil giant ultimately didn't pursue the technology
Fountain of Youth?
- Novo Nordisk says Wegovy heart benefits due to more than weight loss
- Early data from the Danish drugmaker's Select trial released in August demonstrated that Wegovy, which has been shown to help patients lose an average of 15% of their weight, also reduced incidence of heart attack, stroke or death from heart disease by 20%.
- The heart risk difference between patients who received Wegovy, known chemically as semaglutide, and those on placebo began to appear almost immediately after starting treatment
- In the study of overweight and obese patients based on body mass index who had preexisting heart disease but not diabetes, Wegovy reduced the risk of non-fatal heart attack by 28%, non-fatal stroke by 7% and heart-related death by 15% compared to a placebo.
AND - EYES
- Surgeons in New York have performed the first-ever whole-eye transplant in a human, they announced on Thursday, an accomplishment being hailed as a breakthrough even though the patient has not regained sight in the eye.
- In the six months since the surgery, performed during a partial face transplant, the grafted eye has shown important signs of health, including well-functioning blood vessels and a promising-looking retina, according to the surgical team at NYU Langone Health.
- ALTHOUGH - the eye is there, but not transmitting to the brain (he can't see)
OMG!!!!!!!!!!!!!!!
- Most Google Employees work 8-hour days
- Some employees are on a 60-80% Full time schedule -
- For whatever reason there was a great deal of excitement about the fact that they work 8 hours a day
- Reports have been that some people making big bucks coding remotely may only work 1-2 hours a day in reality
- How many remote workers have side-hustles?
MSFT Block
- One day?
- Microsoft, one of OpenAI's largest investors, restricted ChatGPT access for its employees on Thursday, citing "security and data concerns." According to CNBC, Microsoft employees were prohibited from accessing ChatGPT
- Reversed that one day later...
- "As we have said previously, we encourage employees and customers to use services like Bing Chat Enterprise and ChatGPT Enterprise that come with greater levels of privacy and security protections."
More AI
- OpenAI CEO Sam Altman has revealed he is seeking further financial support from top investor Microsoft as his company – the makers of the popular ChatGPT software – pushes forward with research into "how to build superintelligence," a report says.
- What is super intelligence?
STRIKE
- Starbucks employees planning another one-day strike eon November 16th
- Red Cup Day (November 16th) is Starbucks's biggest sales event of the season - and also one of the most infamously hard, understaffed days for the baristas that work them.
- Last year, workers went on strike. This year, on the heels of victories won by striking workers across different industries nationwide, Starbucks workers are taking the rebellion to the next level!
Disney -Earnings
- Walt Disney exceeded Wall Street's earnings expectations on Wednesday as higher attendance at its Shanghai and Hong Kong theme parks offset a decline in advertising revenue at television network ABC.
- The company reported per-share earnings, excluding certain items, of 82 cents in its fiscal fourth quarter ended Sept. 30, topping an average forecast of 70 cents a share, according to LSEG data.
- Quarterly revenue of $21.2 billion was largely in line with consensus estimates.
Beyond Meat - Beyond Disgusting
- Beyond Meat missed market expectations for quarterly revenue and posted a wider-than-expected loss on Wednesday, hurt by relentless weakness in demand for plant-based meat.
- Net revenue for the third quarter fell 8.7% to $75.3 million, compared with analysts' average estimate of revenue of $85.4 million, as per LSEG data.
- Shares DOWN - DOWN
The Oldest Profession
- High-end brothels in the Boston and eastern Virginia regions provided sex for pay to "elected officials, high tech and pharmaceutical executives, doctors, military officers, government contractors that possess security clearances, professors," and others, federal prosecutors said Wednesday.
- Three people were arrested in connection with operating the pricey sex shops, which required "interested sex buyers" to provide employer information and references before booking sessions with prostitutes, authorities said.
- The brothels charged customers about $350 to "upwards of $600 per hour depending on the services and were paid in cash,"
Must Talk Musk
- Elon Musk's artificial intelligence startup xAI will be integrated into his social media platform X and also be available as a standalone app, he said on Sunday in a post.
- WAIT - Wasn't the whole point to get rid of bots on Twitter?
- "Grok has real-time access to info via the X platform, which is a massive advantage over other models," Musk added.
- Is there any privacy left? Does Twitter need to get permission to use my feed?
Diamond Prices - Plummeting
- Uncut stone prices have fallen as much as 35% this year
- Now, major producers are cutting off sales - trying to hold up prices
- On Friday, Cartier owner Richemont reported a surprise decline in earnings as revenue from luxury watches unexpectedly fell and high-end consumers reined in spending.
- High end consumers slowing down ?????
And this...
- Microsoft Corp., Palantir Technologies Inc., and Abercrombie & Fitch Co. are among a small but increasing number of US businesses offering menopause benefits, with women most likely to be affected now representing 20% of the female workforce.
- About 4% of employers that offer sick leave are providing additional support for menopause such as access to hormone therapy and counseling, according to a report Tuesday by benefits consultant NFP.
- The survey, which polled 522 human resources employees involved in creating and updating their companies' leave policies, found that about a third of businesses that don't currently provide accommodations for menopause are open to offering them in the next five years. It was the first time NFP asked the question about menopause benefits.
- How about a horny U30 that can't focus - give him whack-off time benefit?
---
Love the Show? Then how about a Donation?
Winners will be getting great stuff like the new DHUnplugged Shirts (Designed by Jimbo) -
PLUS a one-of-a-kind DHUnplugged CTP Winner's certificate..

CLICK HERE FOR MORE CHARTS ON TRADING VIEW
---
CRYPTO LIMERICKS
JCD Score ()
---
See this week's stock picks HERE
---
Follow John C. Dvorak on Twitter
Follow Andrew Horowitz on Twitter
---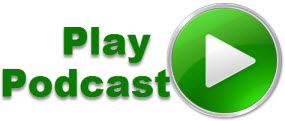 Podcast: Play in new window | Download (Duration: 57:41 — 53.1MB)
Subscribe: RSS