Markets on fire – is it for real?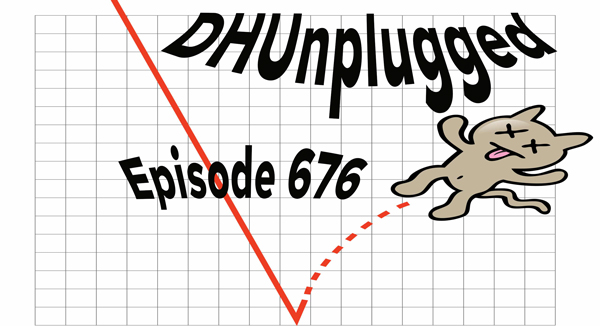 Click HERE for Show Notes and Links
DHUnplugged is now streaming live - with listener chat. Click on link on the right sidebar.
---
Love the Show? Then how about a Donation?
---
Follow John C. Dvorak on Twitter
Follow Andrew Horowitz on Twitter
Warm Up
- Following up on last week's data deluge
- Wondering - was it a DCB or a BMR (Dead Cat Bounce - Bull Market Rally)
- WeWork is now WeBroke
- 70 hour workweek?
- GUILTY
-Another Shutdown countdown

Market Update
- Household Debt reaches milestone
- South Korea "leveling the playing field"
- Best week of 2023
- Apple Earnings (Does anyone care?)
- Microsoft - Big Move
Headline
- U.S. stocks rose on Tuesday, with the S&P 500 and Nasdaq on track for their longest streak of gains in two years, as a retreat in U.S. Treasury yields buoyed megacap growth stocks and investors sought more clarity on interest rates from the Federal Reserve.
- Best week of 2023 - NASDAQ up 6%!
Microsoft
- Big Move!
- OpenAI and other AI has been good tailwind for the company
- Stock closing in on ATH
-- H&C Clients own the stock
FOLLOW UP : What to Expect from the Data Deluge
- ISM on Friday (Services) - 53 vs 53 last
- Employment - 160k and 3.8% (steady)
- ISM Manufacturing 49 vs 49 (contraction)
- FOMC Rate Decision (pause/pass/no change)
- (Add in Treasury  issuance needed to make up deficit and  Apple earnings)
----- Result? Pretty much inline - Fed said one thing: Risk balanced about doing too much or too little and market went bananas
--------Apple - Not impressive and outlook for this coming quarter not so good - but stock moves higher
Countdown
- November 17th is the end of the short-term budget extension
Apple Earnings
- EPS: $1.46 per share vs. $1.39 per share expected
- Revenue: $89.5 billion vs. $89.28 billion expected
- iPhone revenue: $43.81 billion vs. $43.81 billion expected
- Mac revenue: $7.61 billion vs. $8.63 billion expected 
- iPad revenue: $6.44 billion vs. $6.07 billion expected
- Wearables revenue: $9.32 billion vs. $9.43 billion expected
- Services revenue: $22.31 billion vs $21.35 billion expected
- Gross margin: 45.2% vs. 44.5% expected
- - Outlook - Not Great - and blamed one  less week in the 4th quarter on outlook
-  - - Stock Down initially then rose with  market
Skinny Drugs
- Novo Nordisk said on Thursday it will supply "significantly" more doses of Wegovy in the U.S. next year, even as it cautioned shortages of the weight-loss injection would continue in the short to medium term.
- The Danish drugmaker, which this year overtook LVMH as Europe's most valuable listed company, posted record operating profit and sales for the third quarter, underscoring the phenomenal success of Wegovy so far.
-"Specifically on the U.S. market, we'll be supplying significantly more in 2024 compared to what we are in 2023," Novo's CFO Karsten Munk Knudsen said in an interview.
- H&C clients own NVO for past several months
More Drugs
- - Moderna said its 2023 sales would only hit the low end of its $6 billion to $8 billion forecast, reflecting weaker demand for COVID-19 vaccines, and its shares slumped 8%.
- The vaccine maker also pushed back to 2025
- Stock down 59% YTD
Household Debt
- "The Federal Reserve Bank of New York's Center for Microeconomic Data today issued its Quarterly Report on Household Debt and Credit. The Report shows total household debt increased by $228 billion (1.3%) in the third quarter of 2023, to $17.29 trillion. The report is based on data from the New York Fed's nationally representative Consumer Credit Panel.
- Mortgage balances rose by $126 billion from the previous quarter and stood at $12.14 trillion at the end of September.
- Credit card balances increased by $48 billion to $1.08 trillion in Q3 2023, representing a 4.7% quarterly increase.
- Auto loan balances rose by $13 billion, consistent with the upward trajectory seen since 2011, and now stand at $1.6 trillion.
- Student loan balances increased by $30 billion and now stand at $1.6 trillion.
- Other balances, which include retail cards and other consumer loans, increased by $2 billion."
No manipulation here!
- South Korea from Monday will re-impose a ban on short-selling shares at least until June to promote a "level playing field" for retail and institutional investors, financial authorities said on Sunday.
- The ban was lifted in May 2021 for trades involving the shares of companies with large market capitalisation included in the KOSPI200 and KOSDAQ150 share price indices. The restriction has remained in place for most other stocks.
- The regulator last week said it would establish a team of investigators to probe short-selling by foreign investment banks for illegal activity including so-called naked short-selling.
- S Korea Market up 5% on this news!
WeBroke
- WeWork, the SoftBank Group -backed startup whose meteoric rise and fall reshaped the office sector globally, sought U.S. bankruptcy protection on Monday, after its bets on companies using more of its office-sharing space soured.
- The move represents an admission by SoftBank, the Japanese technology group that owns about 60% of WeWork and has invested billions of dollars in its turnaround, that the company cannot survive unless it renegotiates its pricey leases in bankruptcy.
SBF - Guilty on all counts
- A jury has found Sam Bankman-Fried guilty of all seven criminal counts against him. The former FTX CEO faces a maximum sentence of 115 years in prison.
- The jury returned a swift verdict after receiving the case at around 3:15 p.m. on Thursday.
Earnings - Berkshire Hathaway
- Saturday,  Warren Buffett's Berkshire Hathaway on reported a big jump in third-quarter operating earnings, while sitting on a record amount of cash that surpassed $157 billion.
- Berkshire held a record level of cash at the end of September — $157.241 billion — topping the $149.2 billion high set in the third quarter of 2021.
India 70
- Infosys founder Narayana Murthy recently sparked a controversy on social media when he said young people should be working 70 hours a week to boost India's economy.
- "If you want to be No. 1, if you want to be the best, the youngsters have to put in the hard work and hours into the job," said Ayushmaan Kapoor, founder of software development firm Xeno.
- Indians currently work an average of 47.7 hours a week — higher than the U.S. (36.4), the UK (35.9), and Germany (34.4), according to the International Labour Organization.
- They also work more than other Asian countries such as China (46.1), Singapore (42.6), and Japan (36.6), ILO data showed.
 AI CEO
- Mika is a research project between Hanson Robotics and Polish rum company Dictador, who customized the CEO to represent the company and its unique values.
- In a Dictador company video, Mika said that "with advanced artificial intelligence and machine learning algorithms, I can swiftly and accurately make data driven."
Germany - Falling apart
- Construction of one of Germany's tallest buildings has suddenly halted midway after the developer stopped paying its builder, yet another ominous sign for the nation's troubled property sector.
- The real-estate sector was a bedrock of Germany's livelihood for years, accounting for roughly a fifth of output and one in 10 jobs. Fueled by low interest rates, billions were funneled into property, which was viewed as stable and safe.
---
Love the Show? Then how about a Donation?
Winners will be getting great stuff like the new DHUnplugged Shirts (Designed by Jimbo) -
PLUS a one-of-a-kind DHUnplugged CTP Winner's certificate..

CLICK HERE FOR MORE CHARTS ON TRADING VIEW
---
CRYPTO LIMERICKS
JCD Score ()
---
See this week's stock picks HERE
---
Follow John C. Dvorak on Twitter
Follow Andrew Horowitz on Twitter
---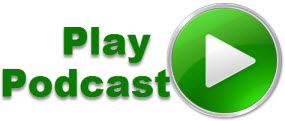 Podcast: Play in new window | Download (Duration: 57:46 — 53.2MB)
Subscribe: RSS