Apple earnings are this week, along with a Fed rate decision, Treasury supply and  the Employment report.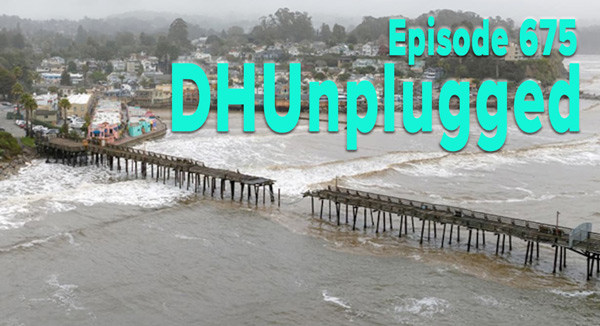 A deluge of data over the next few days.
War time markets – skittish and on edge.
PLUS we are now on Spotify and Amazon Music/Podcasts!
---
Click HERE for Show Notes and Links
DHUnplugged is now streaming live - with listener chat. Click on link on the right sidebar.
---
Love the Show? Then how about a Donation?
---
Follow John C. Dvorak on Twitter
Follow Andrew Horowitz on Twitter
Warm Up
- End of Earnings Season - Droop
- Big Week - Treasury $, Apple Earnings, Fed Rate Decision and BLS Employment
- All of a sudden - export bans may hurt chip companies (after denying any material impact)
-Big prediction on oil prices (but market thinks otherwise)
------ Oil signalling less concern
- EV's all of a sudden a cold shoulder

Market Update
- Apple News - Weird time of day (8pm Monday)
- Biden AI Executive Order - May hit some stocks
- Strikes just about over in Car Country - big costs
- Data deluge this week - expect investors to be on edge
OIL Prediction
- World bank out with prediction
- Worst case scenario, if war widens could result in increased food prices worldwide
- If no expansion - oil will average $81 next year
- Medium disruption - prices up 35%
- Large disruption - prices could go up 50-75%
Market Technical View
- Defined Channel
- DOWN
What to Expect from the Data Deluge
- ISM on Friday (Services) - 53 vs 53 last
- Employment - 160k and 3.8% (steady)
- ISM Manufacturing 49 vs 49 (contraction)
- FOMC Rate Decision (pause/pass/no change)
- (Add in Treadury  issuance needed to make up deficit and  Apple earnings)
Ganging up on Yellen
- Several critical comments about Yellen's term as Treasury Secratary and Fed Chair
--- Could have issued and locked in VERY cheap rates for long-term (50/00 yer bonds?)
----- Idea is sound, but there are other  considerations that could have been problematic
Apple Update
- Apple on Monday (at 8PM ET) announced a new MacBook Pro lineup featuring the all-new family of M3 chips: M3, M3 Pro, and M3 Max. With a next-generation GPU architecture and a faster CPU, the M3 family brings even more performance and remarkable new capabilities to MacBook Pro.
- The new 14?inch MacBook Pro with M3 is not only great for everyday tasks, but also delivers phenomenal sustained performance in pro apps and games. Perfect for aspiring creatives, students, and entrepreneurs, it now starts at $1,599.
- The 14- and 16?inch MacBook Pro with M3 Pro provides even greater performance and additional unified memory support, enabling more demanding workflows for users like coders, creatives, and researchers.
- The 14- and 16?inch MacBook Pro with M3 Max delivers performance and capabilities that push the limits of computing.
- basically - faster chips, new finish to case (black )
- Apple also cut the price of its entry-level 14-inch MacBook Pro, from at least $1999 to $1599, although it gets a less powerful M3 chip, instead of the "Pro"-level chip on last year's model.
- Note - 3 days before earnings as the Mac sales have been an issue in a decline sales environment (3 consecutive YOY declines)
Follow Up - Florida Real Estate
- Due to the Sufside building collapse, new laws for reserve set-asides.
--- This is on top of the added costs for HOA and COA insurance increaes
- "People are going to be losing their homes. Foreclosures are increasing," warned Broward County Commissioner Mark Bogen. "As it looks right now, there are going to be so many people unable to live in their homes…. This is going to really be a crisis in our state."
- DECADES - condo associations did not put aside enough $ for future repairs, now new law could require rainy day funds
---- (Ultimately this will be retracted if fully implemented as condo prices will crash)
- Not limited to Florida
Executive Order
- President Joe Biden unveiled a new executive order on artificial intelligence — the U.S. government's first action of its kind — requiring new safety assessments, equity and civil rights guidance and research on AI's impact on the labor market.
- Creating new safety and security standards for AI, including by requiring some AI companies to share safety test results with the federal government, directing the Commerce Department to create guidance for AI watermarking, and creating a cybersecurity program that can make AI tools that help identify flaws in critical software.
- Protecting consumer privacy, including by creating guidelines that agencies can use to evaluate privacy techniques used in AI.
- Advancing equity and civil rights by providing guidance to landlords and federal contractors to help avoid AI algorithms furthering discrimination and creating best practices on the appropriate role of AI in the justice system, including when it's used in sentencing, risk assessments and crime forecasting.
- Protecting consumers overall by directing the Department of Health and Human Services to create a program to evaluate potentially harmful AI-related healthcare practices and creating resources on how educators can responsibly use AI tools.
- Supporting workers by producing a report on the potential labor market implications of AI and studying the ways the federal government could support workers impacted by a disruption to the labor market.
- Promoting innovation and competition by expanding grants for AI research in areas like climate change and modernizing the criteria for highly skilled immigrant workers with key expertise to stay in the U.S.
- Working with international partners to implement AI standards around the world.
- Developing guidance for federal agencies' use and procurement of AI and speed up the government's hiring of workers skilled in the field.
- The order represents "the strongest set of actions any government in the world has ever taken on AI safety, security, and trust," White House Deputy Chief of Staff Bruce Reed said in a statement.
Another Follow Up
- Siemens (company as a whole) seems to be having big problems with its power divisions (Wind Turbine costs)
- Siemens Energy is looking for $16b of guarantees from German government
- Not a bailout - But: The company is seeking government guarantees to help realize its pipeline of large industrial projects, mainly in Siemens Energy's former gas and power division, which builds and services gas turbines and manufactures large power converters stations.
- Alternative /Clean energy costing way too much and not as efficient - are they ahead of themselves or just wrong?
Earnings - MCD
- McDonald's third-quarter earnings and revenue beat Wall Street's estimates.
- The company's global same-store sales grew 8.8% in the quarter, beating StreetAccount estimates of 7.8%.
- The company's U.S. same-store sales increased 8.1%, fueled by strategic price increases.
- Earnings per share: $3.19 adjusted vs. $3 expected
- Revenue: $6.69 billion vs. $6.58 billion expected
- The fast-good giant reported third-quarter net income of $2.32 billion, or $3.17 per share, up from $1.98 billion, or $2.68 per share, a year earlier.
- *** Pricing power was big  part of beat
Cat Earnings
- Caterpillar beats by $0.72, beats on revs; sees Q4 sales slightly higher than yr-ago period (242.16) Reports Q3 (Sep) earnings of $5.52 per share, excluding non-recurring items, $0.72 better than the FactSet Consensus of $4.80
- Revenues rose 12.1% year/year to $16.81 bln vs the $16.57 bln FactSet Consensus.
- Adjusted operating profit margin was 20.8% for the third quarter of 2023, compared with 16.5% for the third quarter of 2022
- Company expect slightly higher fourth-quarter 2023 sales and revenues vs fourth-quarter 2022.
- - FactSet Consensus is $17.447 bln. In Q4 2022, CAT reported revenues of $16.597 bln.
- *** Adjusted operating profit margin in fourth quarter of 2023 expected to be lower than third quarter of 2023 Full-year 2023 adjusted operating profit margin expected to be slightly above the targeted range relative to the corresponding expected level of sales.
(Stock down 5% on report)
Zillow Quits Home Flipping
- Real-estate firm Zillow Group Inc. is exiting from the home-flipping business, saying Tuesday that its algorithmic+ model to buy and sell homes rapidly doesn't work as planned.
More Real Estate
- Kansas City jury finds National Association of Realtors and other housing agencies guilty of collusion to inflate commission rates, according to Housing Wire
- Discussed last show
Uranium - Nuke Energy Coming?
- Several hedge fund managers have started ratcheting up their exposure to uranium stocks, as they bet on significant price gains.
- Terra Capital's Matthew Langsford, Segra Capital's Arthur Hyde, Argonaut Capital Partners' Barry Norris and Anaconda Invest's Renaud Saleur are among managers building bets on uranium companies such as Cameco Corp., Energy Fuels Inc., Ur-Energy Inc. and NexGen Energy Ltd.
- URA is ETF for commodity
Ford
- Ford Motor Co. shares closed down more than 12% Friday after the company withdrew its full-year forecast, citing "uncertainty" over its tentative deal with the United Auto Workers and broader losses in its electric vehicle division.
- The automaker reported a higher-than-expected $1.33 billion loss in earnings before interest and taxes (EBIT) in its EV unit in its third-quarter earnings report Thursday, up from the $1.08 billion hit the segment took in the second quarter.
- That means Ford took an operating loss of nearly $37,000 on every EV it sold last quarter. The company has forecast a full-year loss for the Ford Model e unit of $4.5 billion.
---
Love the Show? Then how about a Donation?
Winners will be getting great stuff like the new DHUnplugged Shirts (Designed by Jimbo) -
PLUS a one-of-a-kind DHUnplugged CTP Winner's certificate..

CLICK HERE FOR MORE CHARTS ON TRADING VIEW
---
CRYPTO LIMERICKS
JCD Score ()
---
See this week's stock picks HERE
---
Follow John C. Dvorak on Twitter
Follow Andrew Horowitz on Twitter
---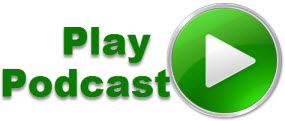 Podcast: Play in new window | Download (Duration: 1:01:54 — 57.0MB)
Subscribe: RSS